This Egg Carton Wreath is a beautiful spring decor item and a perfect gift idea for Mother's Day. Not only is this wreath inexpensive to make, but it's also easy, and fun to make and it looks beautiful hanging on the front door in the sunshine! This year, skip the expensive store-bought wreaths and opt for a colourful, handmade one.
This blog post may contain affiliate links. What does that mean? We may get a small commission if you make a purchase using our links, which helps us to keep posting new holiday content every week.
What do you need to make a Beautiful Egg Carton Wreath for Mother's Day?
Egg Carton
Wood circle
Scissors
Paint
Pom-poms
Glue gun
How to Make a Beautiful Spring Door Wreath?
First, paint the wooden circle blue, or any colour you prefer! Set the circle aside to dry.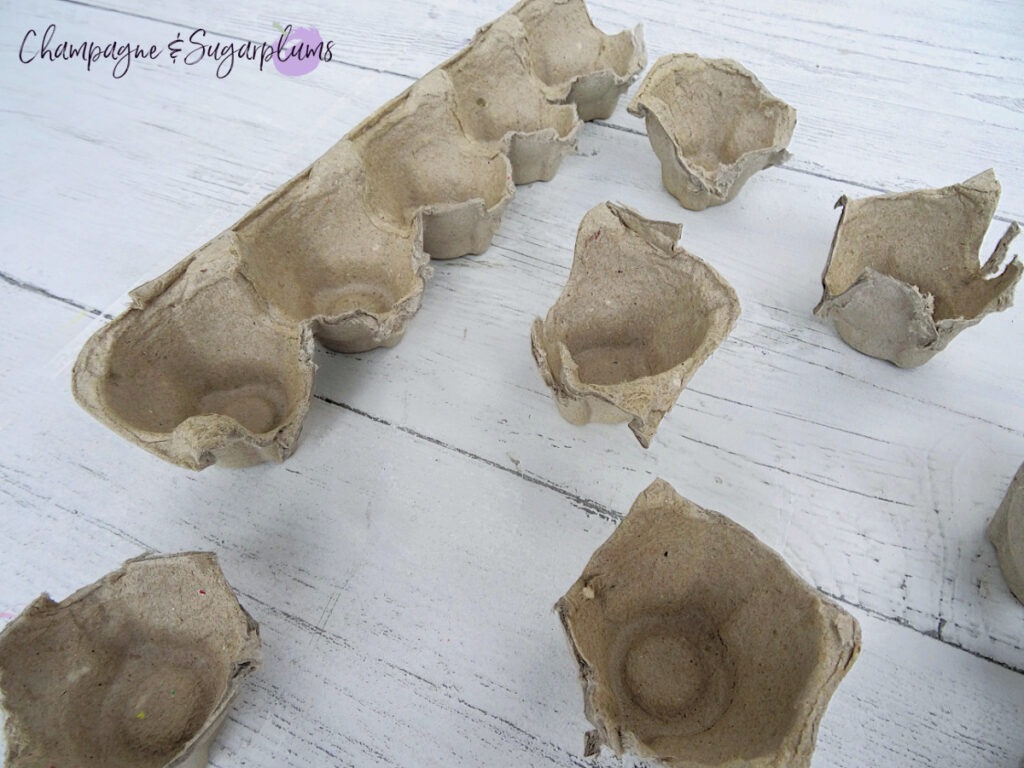 While the circle is drying, cut the cups out of an egg carton, separating them all. Use the lid of the egg carton to make leaves. Cut a leaf shape, then set them aside for later.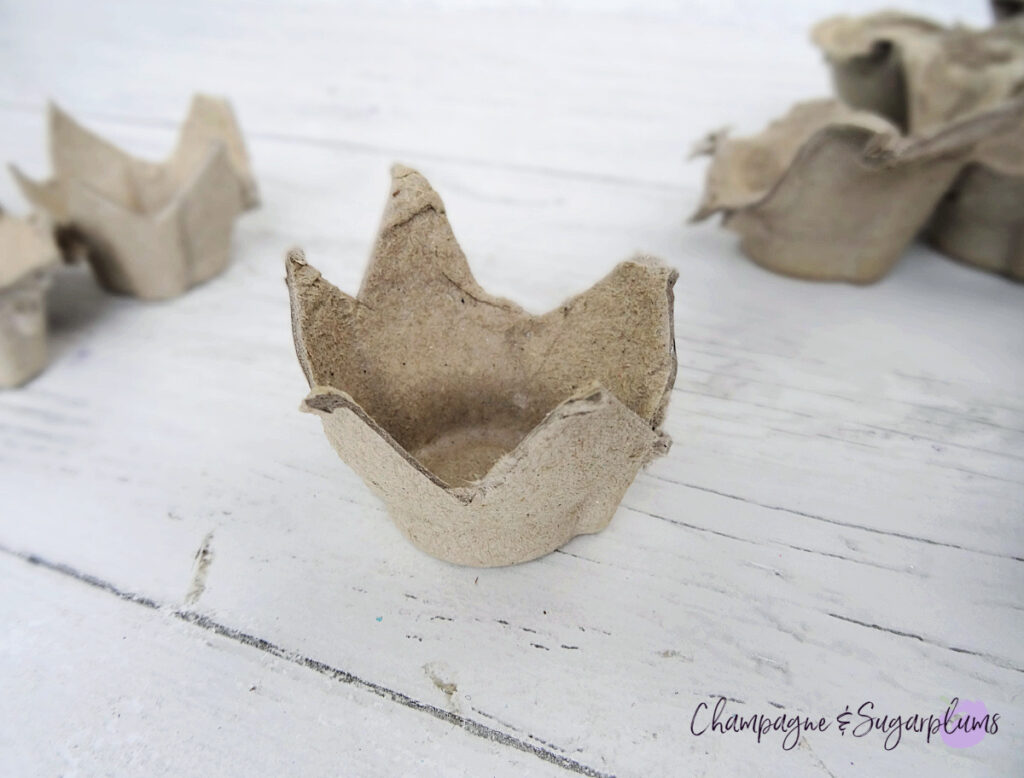 Once they are all cut out, cut the cups into flower shapes. We suggest cutting the tops of the cups with deep V's and others with waves.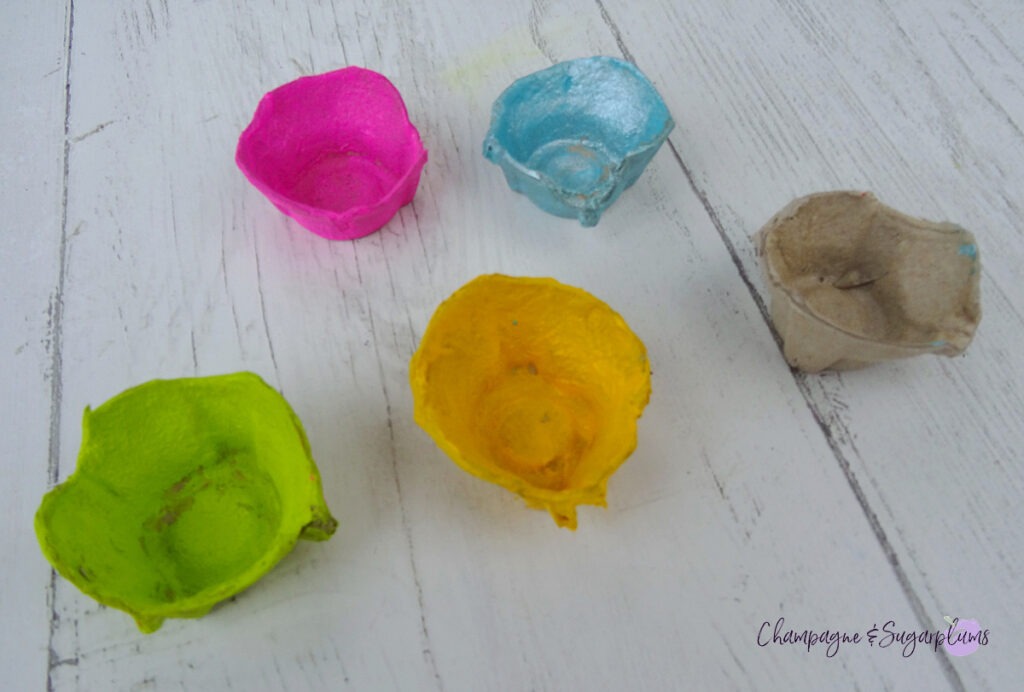 Next, paint the cups in bright, lively colours. Set them aside to dry completely.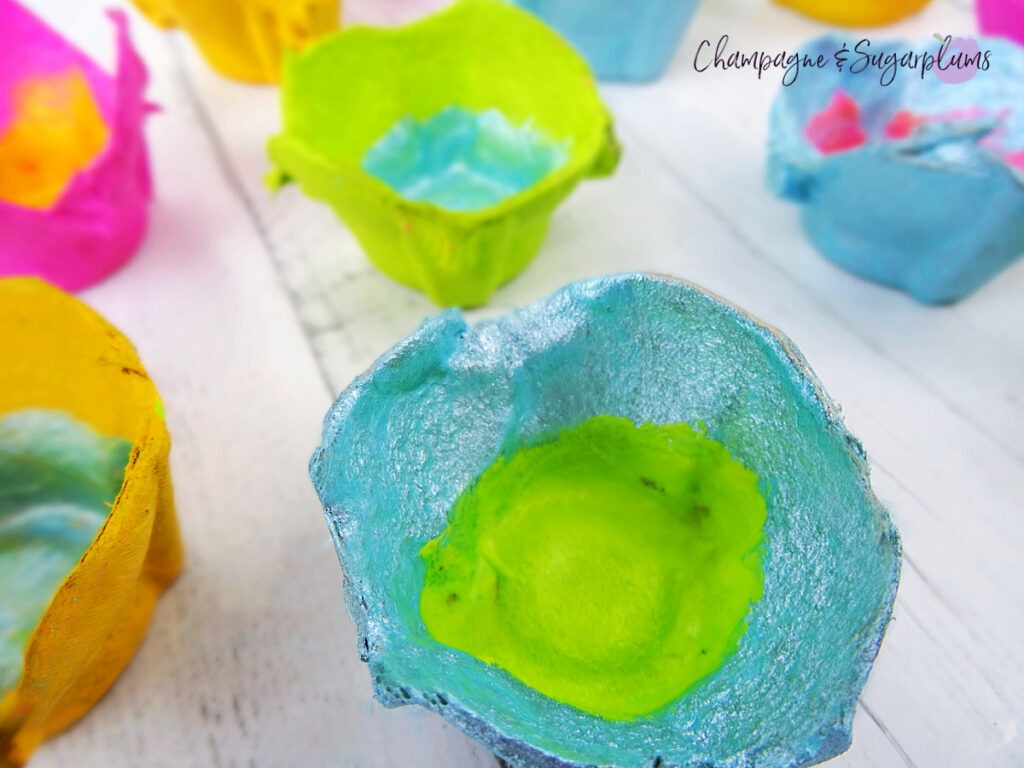 Once dry, paint contrasting colours on the bottom of each "flower" cup. Set them aside to dry again.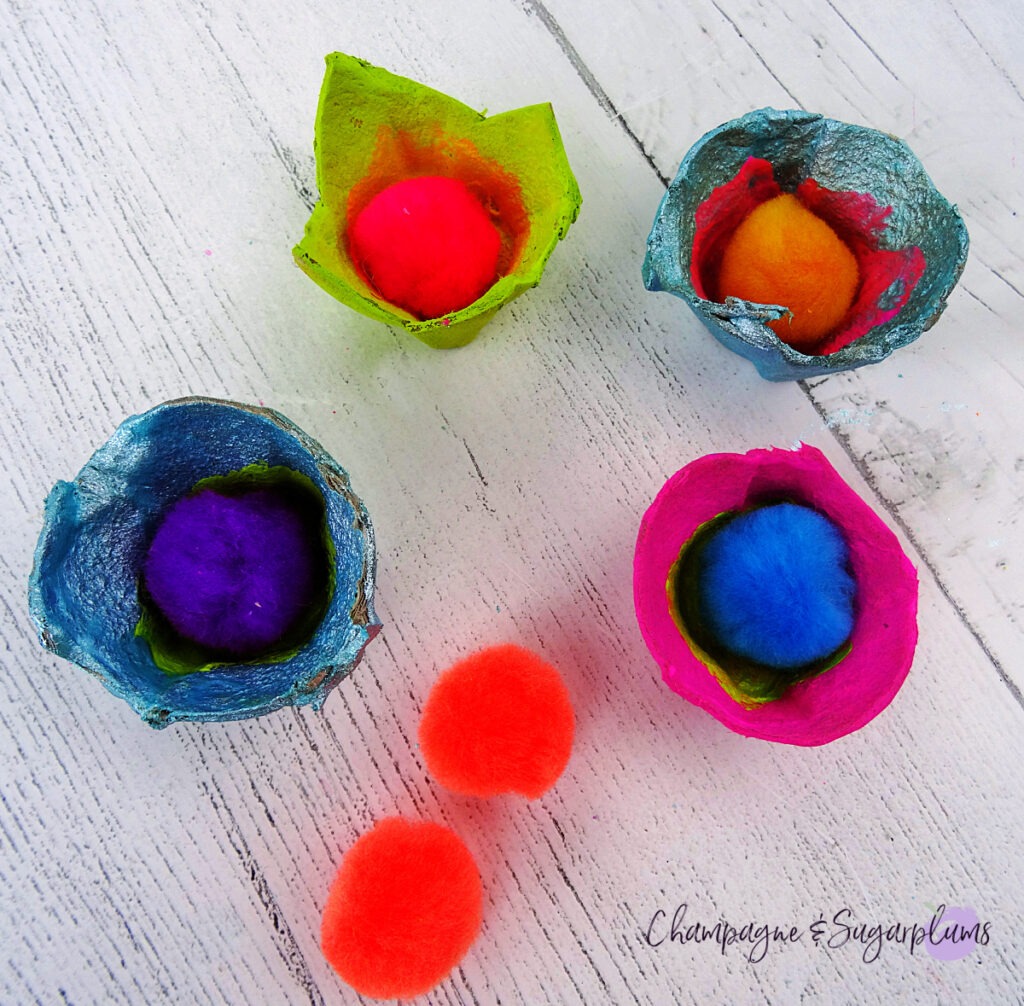 Next, glue colourful pom-poms into each flower.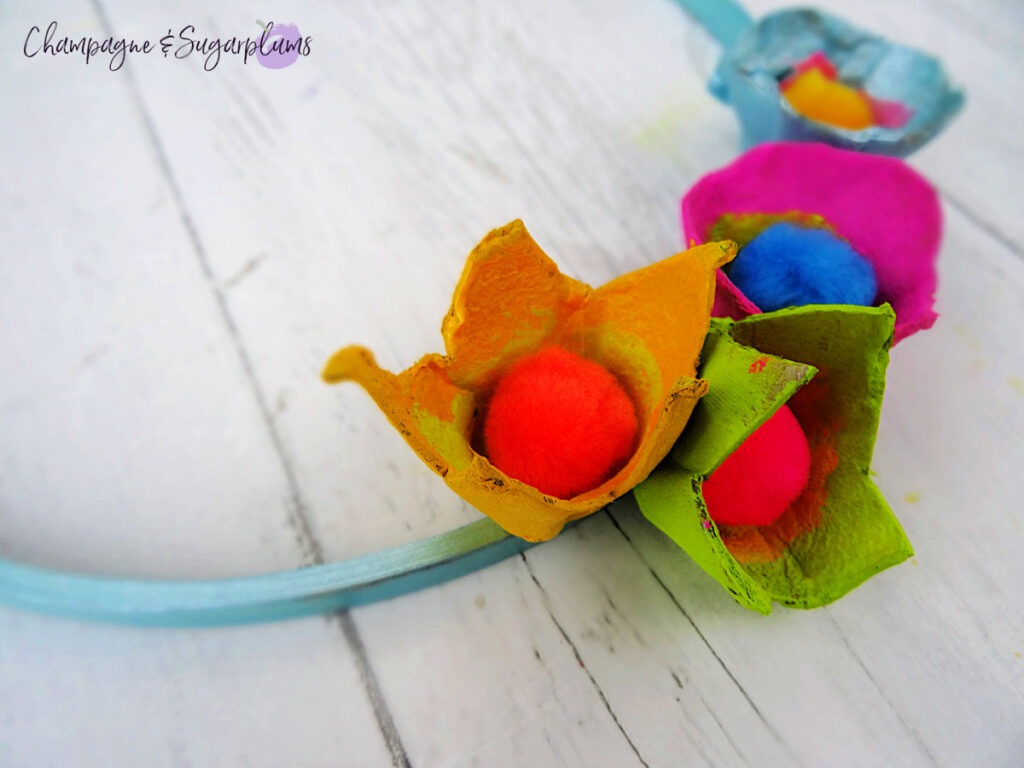 Then, glue the flowers to the hoop, grouping them onto one side.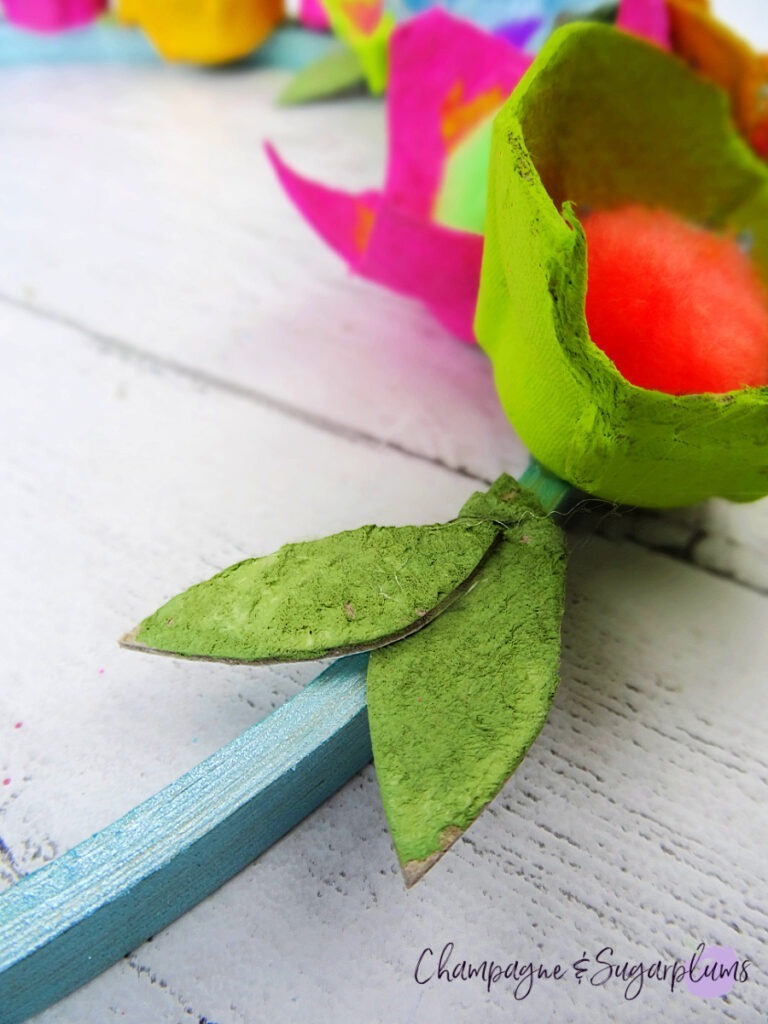 Grab the leaves that were set aside and paint them green. Set them aside to dry, then attach them at the end of your flowers and peaking out between the flowers.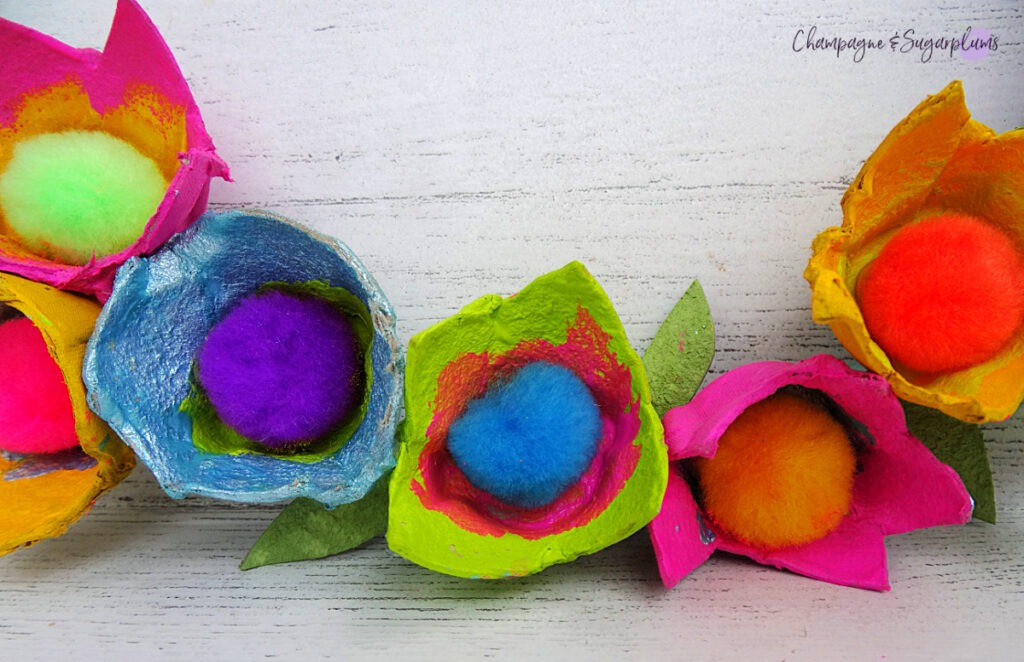 Beautiful!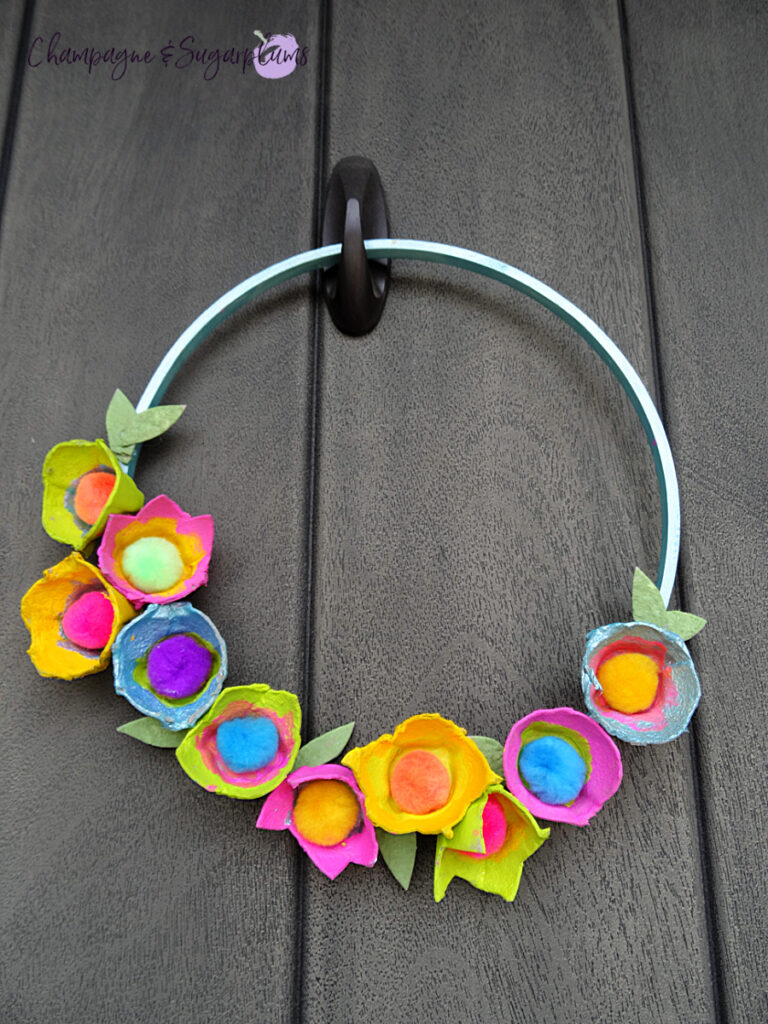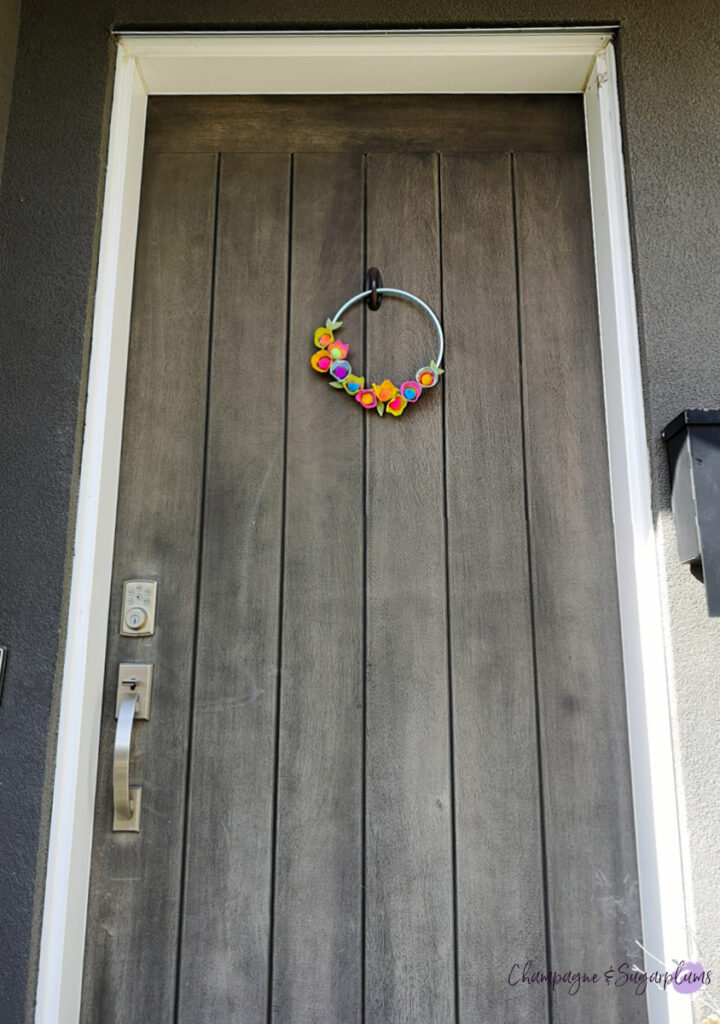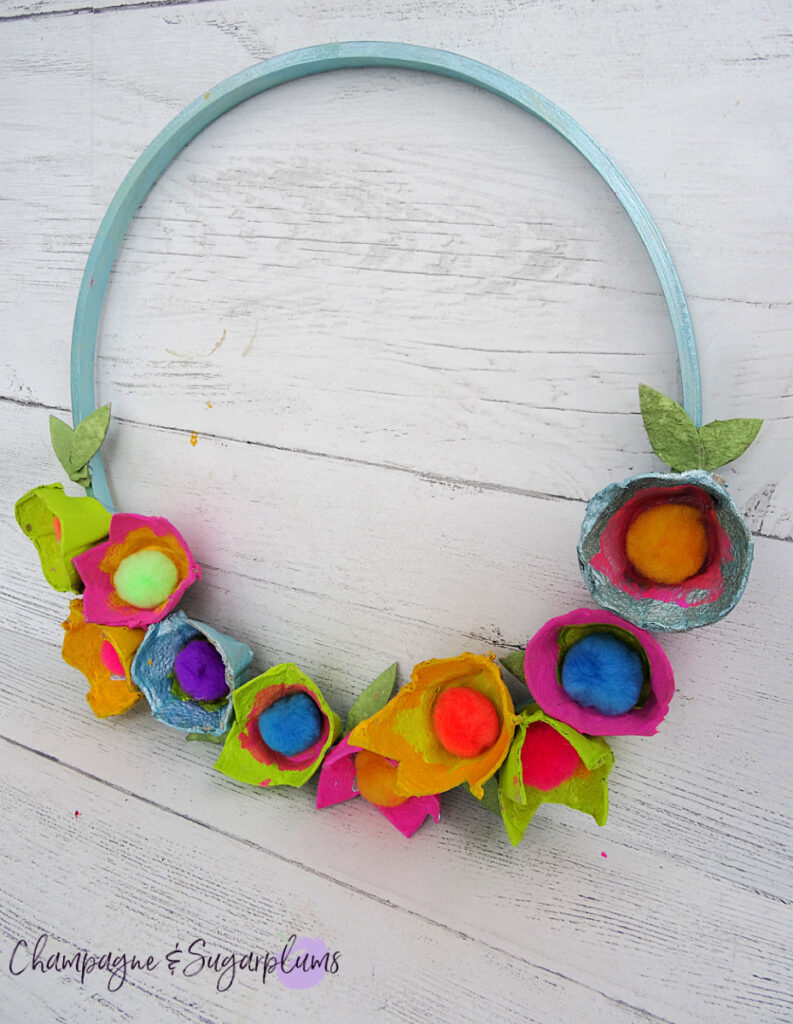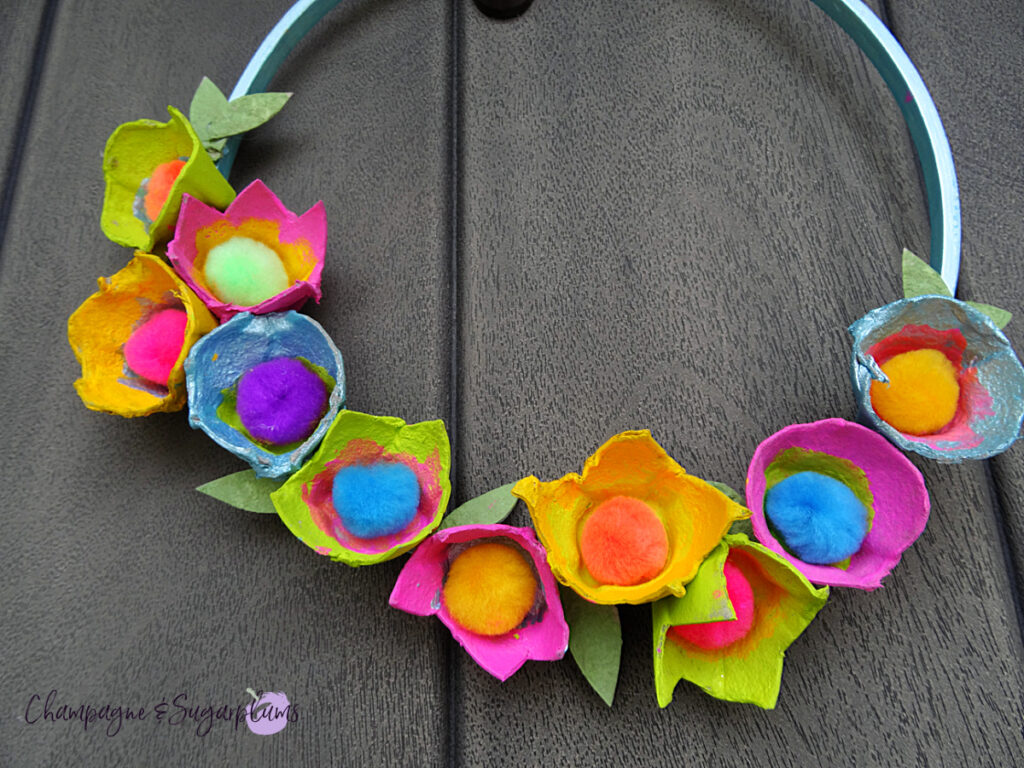 We hope you loved this Egg Carton Wreath as much as we do! If you're looking for more ways to spoil mom this Mother's Day, certainly check out our other Mother's Day crafts, DIY's and recipes below!
More Mother's Day Kids Crafts and DIY:
Mother's Day Recipes: