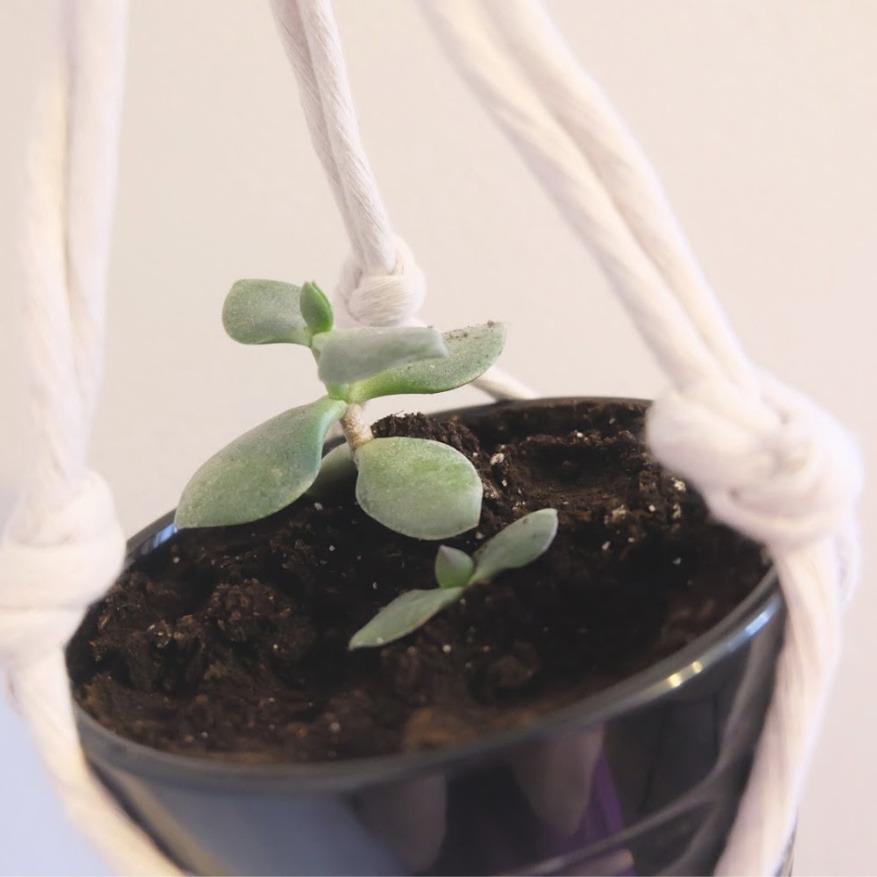 Easy DIY Indoor Macrame Plant Hanger Tutorial
For the mom that loves her plants, we have an idea that is sure to make her smile. Today we are bringing you a macramé tutorial for her plants which makes a perfect and unique DIY Mother's Day gift! Try this Easy DIY Indoor Macrame Plant Hanger Tutorial today.
This blog post may contain affiliate links. What does that mean? We may get a small commission if you make a purchase using our links, which helps us to keep posting new holiday content every week.
If you've never tried macrame this is a beginners tutorial, so you're in the right place. This macrame plant hanger uses only simple knots so you don't have to be an expert to complete it. This hanger works best with small pots, so when you're shopping for mom, keep that in mind. Succulents are perfect, what's more they make great gifts since they are easy to take care of and look so nice.
Easy DIY Indoor Macrame Plant Hanger Tutorial
What you'll need:
Flower pots
Rope (one that can be unravelled to create three separate parts)
Scissors
Firstly, cut two lengths of rope, they need to be the same length. The length will depend on how long you want your hanger to be and also how wide your pots are.
Secondly, tie a knot at one end of the ropes, holding the two pieces together.
Next, unravel the rope to create six smaller pieces.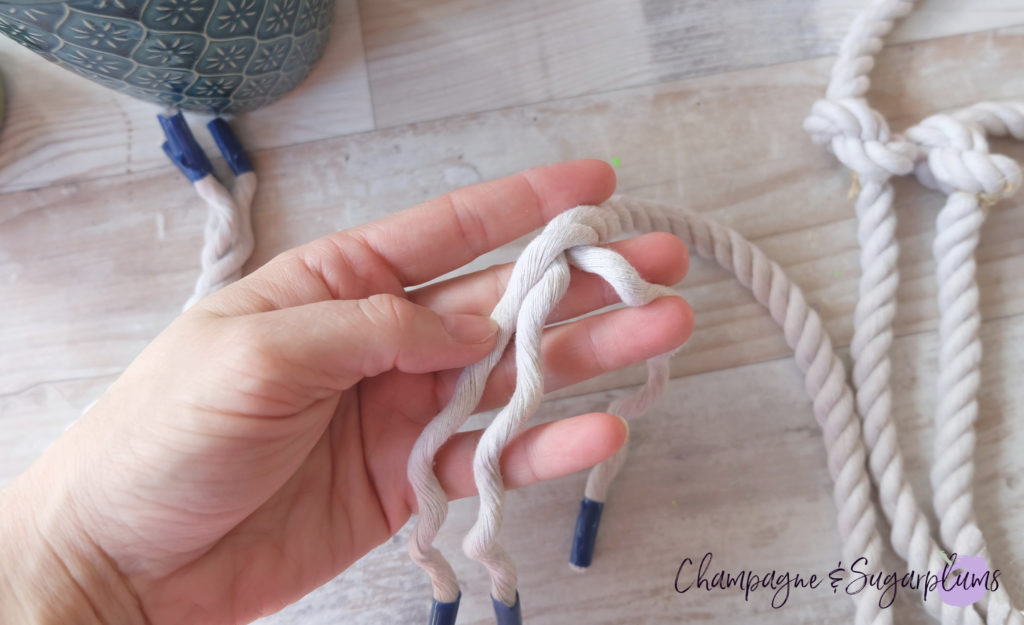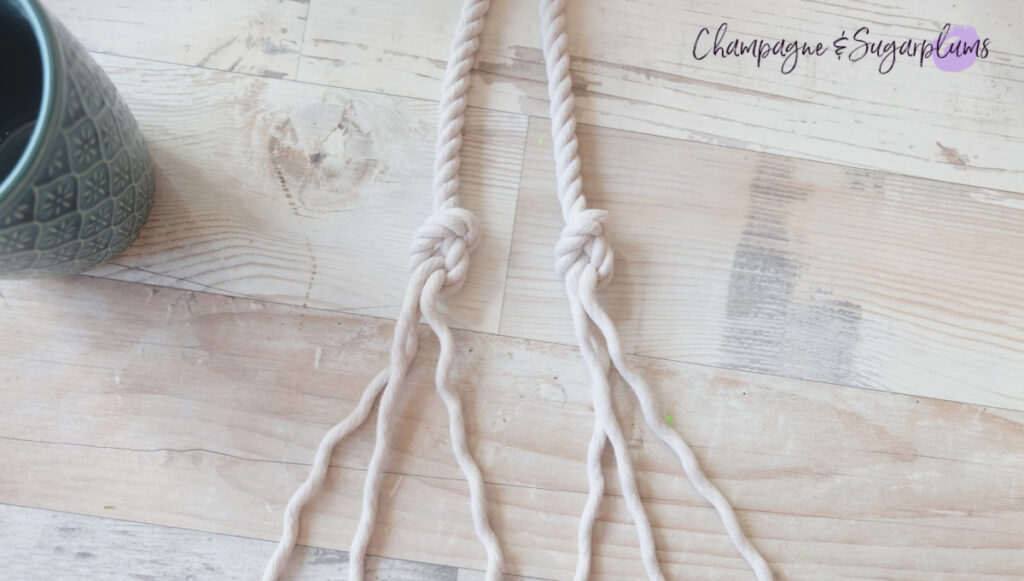 Now tie three knots, equal distance from the top. Tie the small pieces of rope together to create the three new knots.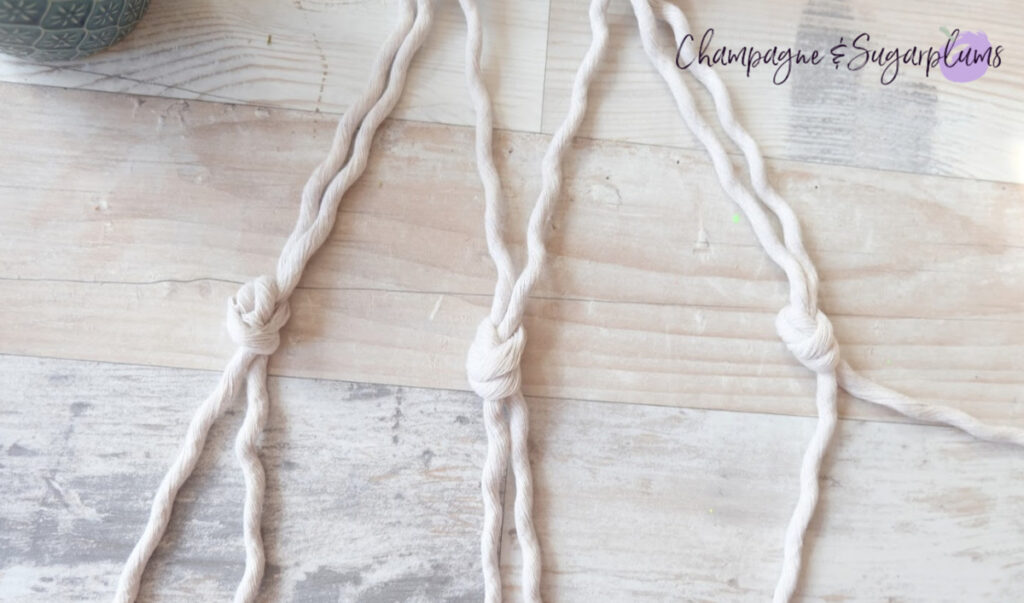 Repeat. Create another set of three knots, equal distance from the other three
Now tie one large knot, including all of the threads. This will be the base where your vase will sit.
You can stop here and cut the remaining rope, or if you want to have a double plant hanger, repeat the steps (1-7) to create another set of six knots.
Finally, a single or double macrame plant hanger for mom needs the ends cut to create the tassels.
Macrame Plant Holder for Mother's Day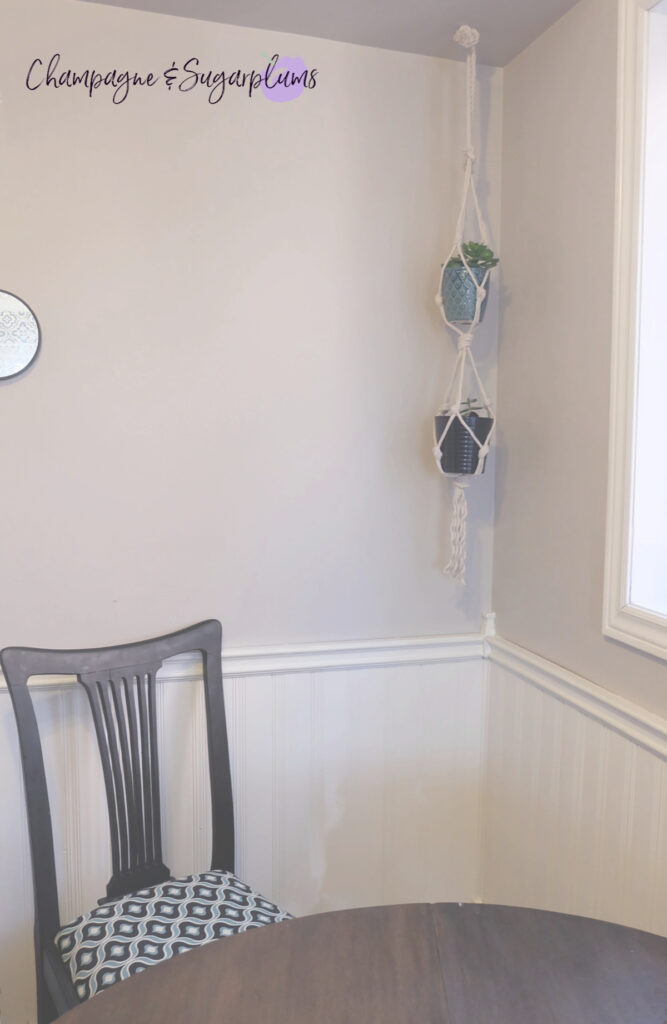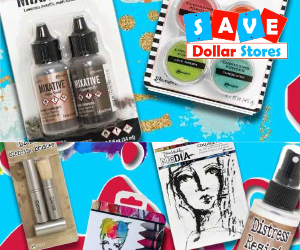 When you gift this to your mom, be sure to include a hook (unless she has one!) that can securely fastened in the ceiling…for obvious reasons. Your mom is sure to love this Easy DIY Indoor Macramé Plant Hanger Tutorial gift, since it's handmade and full of thought!
This Mother's Day idea is not for you? Check out our Springtime Flower Pop Pillow Cover or Mason Jar Ideas for Mother's Day.