Fabulous Nail Polish Marble Mugs
For Mother's Day this year we made some fabulous nail polish marble mugs. It's a super easy DIY and it also happens to be shockingly inexpensive. We found some plain white mugs at the our local Dollar Store, and we already had some bright coloured nail polish – making this project a grand total of $2!! This is one of the easiest but most impressive craft projects that we have done so far.
This blog post may contain affiliate links. What does that mean? We may get a small commission if you make a purchase using our links, which helps us to keep posting new holiday content every week.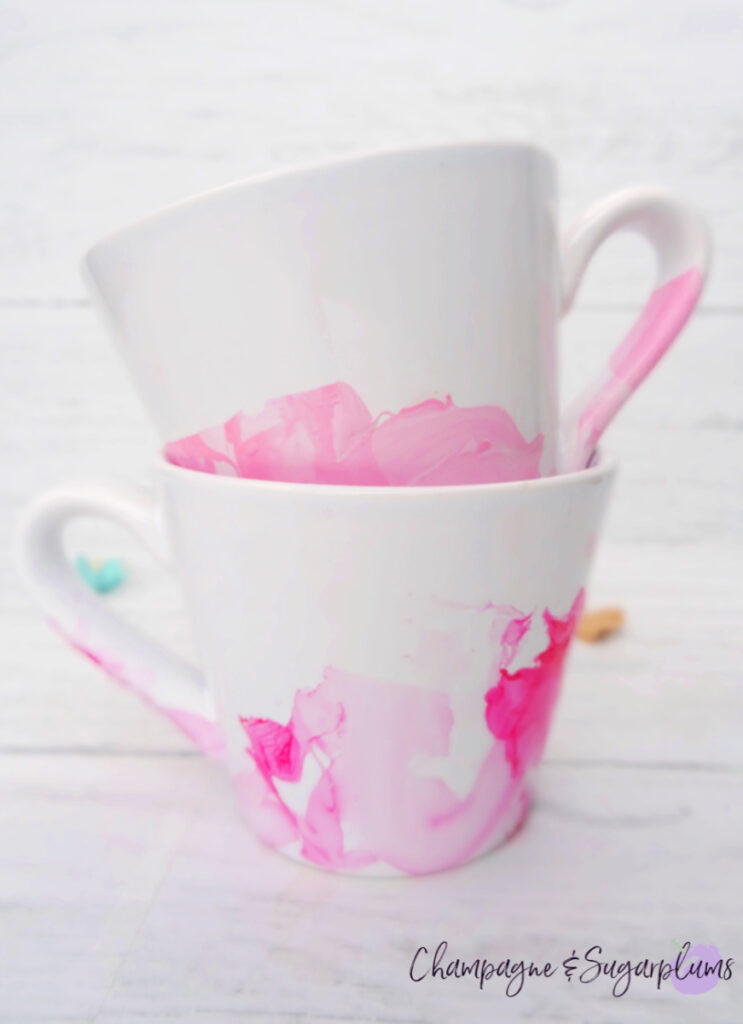 What you'll need to make Nail Polish Marble Mugs:
White mugs or tea cups
Nail polish (NOT quick dry)
A bowl
Hot water
A toothpick or skewer
Paper towel
Fill a bowl with hot water. This should be a bowl that you don't love as the nail polish could leave stains behind.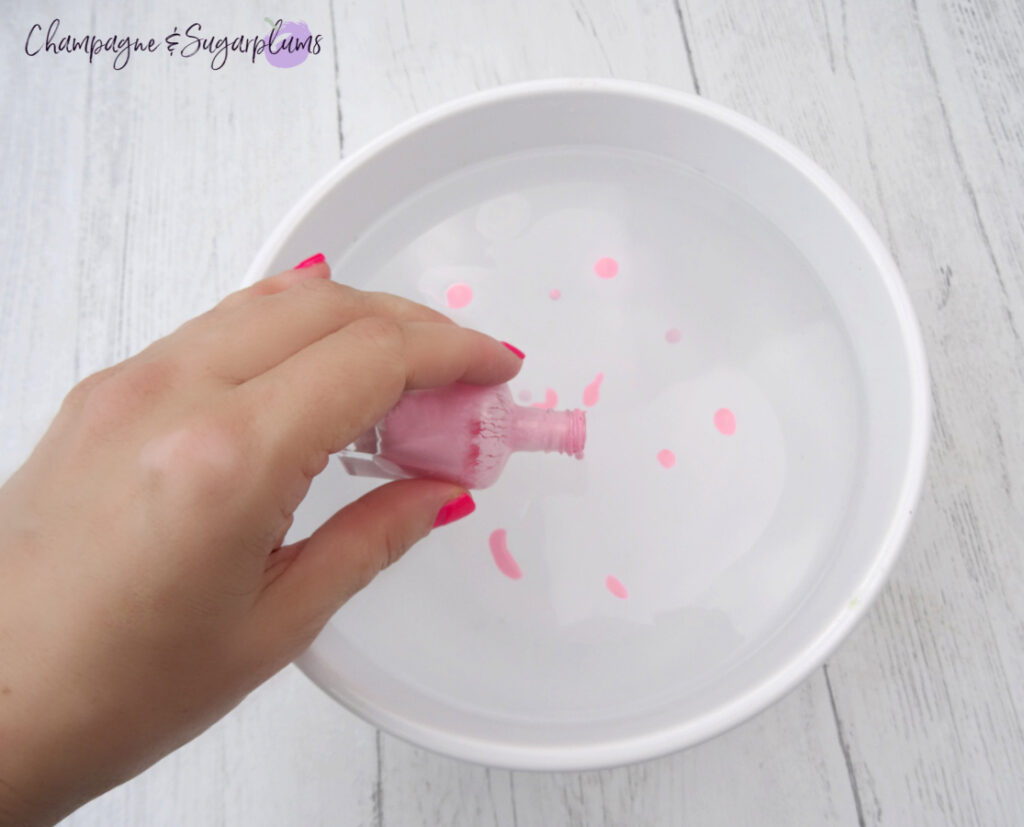 Holding the bottle very close to the waters surface, dot a few drops of nail polish around the bowl. If you hold the bottle too far away from the water, the drops will sink to the bottom of the bowl.
Use the skewer to marble the drops. You'll need to work very quickly, as the polish dries fast – VERY FAST! We were taken by surprise at just how fast the polish dried, it forms a skin in a matter of seconds.
Dip a mug into the water and gently move it around. You can tilt it, swirl it, dunk it – just be sure to commit to your movements and move quickly. You can cover as much of the mug as you like, but be sure to leave the top portion of the mug clean (where someone would drink from the cup).
We're Almost Finished Our Nail Polish Marble Mugs!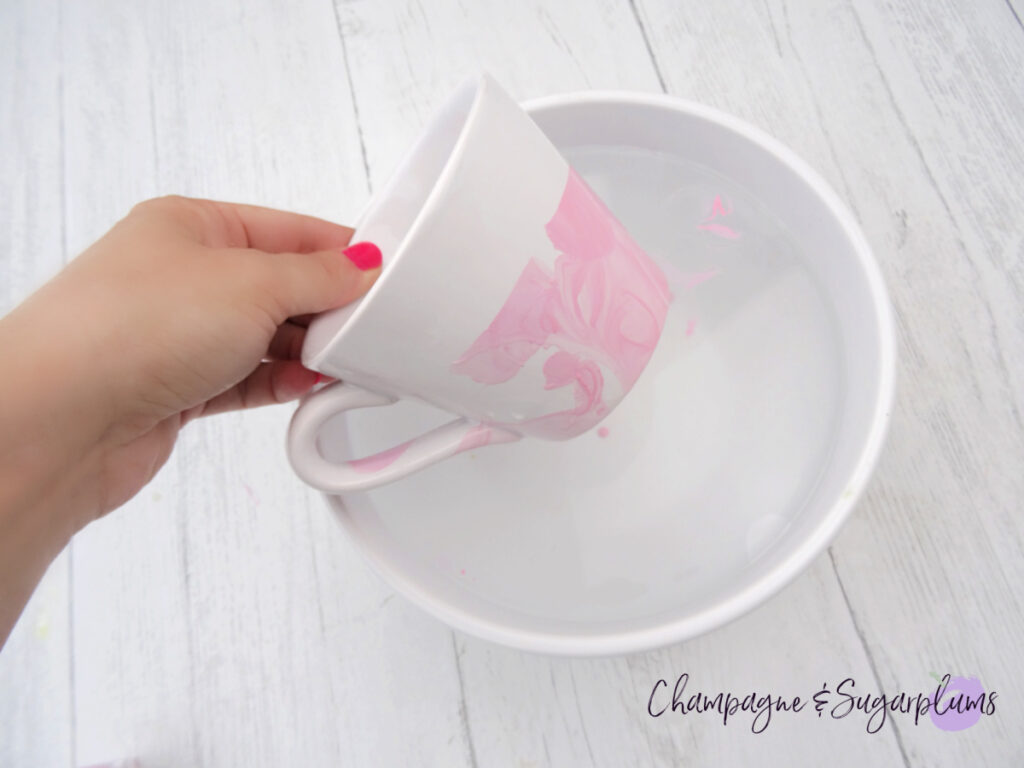 Pull the mug out of the water and let drip for a second. Don't re-dip the mug, only one dunk per mug. If you don't love the design, you can quickly use nail polish remover to strip the mug clean and try again. Be sure to thoroughly clean the mug, clean the bowl, and restart from Step 1, before trying again.
Turn the mug upside down to dry – leave for about 20 minutes to set.
These Nail Polish Marble Mugs are a great gift for Moms this Mother's Day!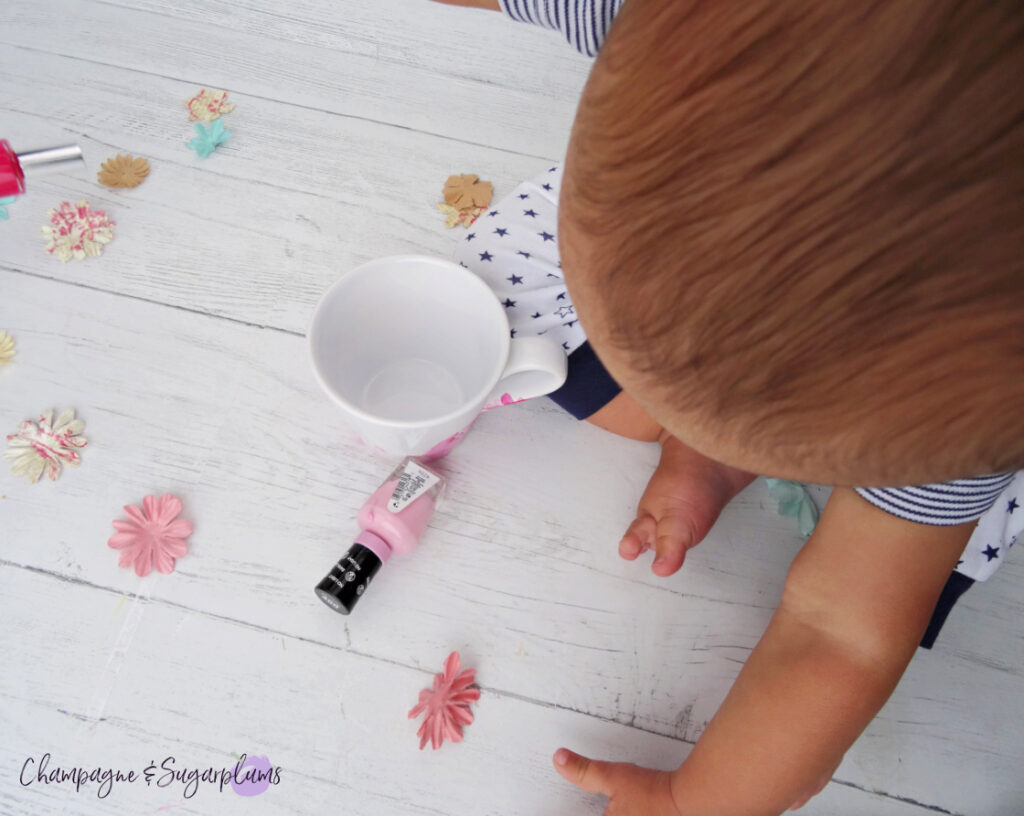 Baby M woke up from his nap and came to 'help' after the mugs had dried and we were taking photos. While we loved watching him play with the completed mugs, nail polish bottles and our paper flower confetti – we do not recommend this craft for young children. The steps are just too fast for little hands and the nail polish too toxic. It is however, a great activity for older kids, tweens and teens!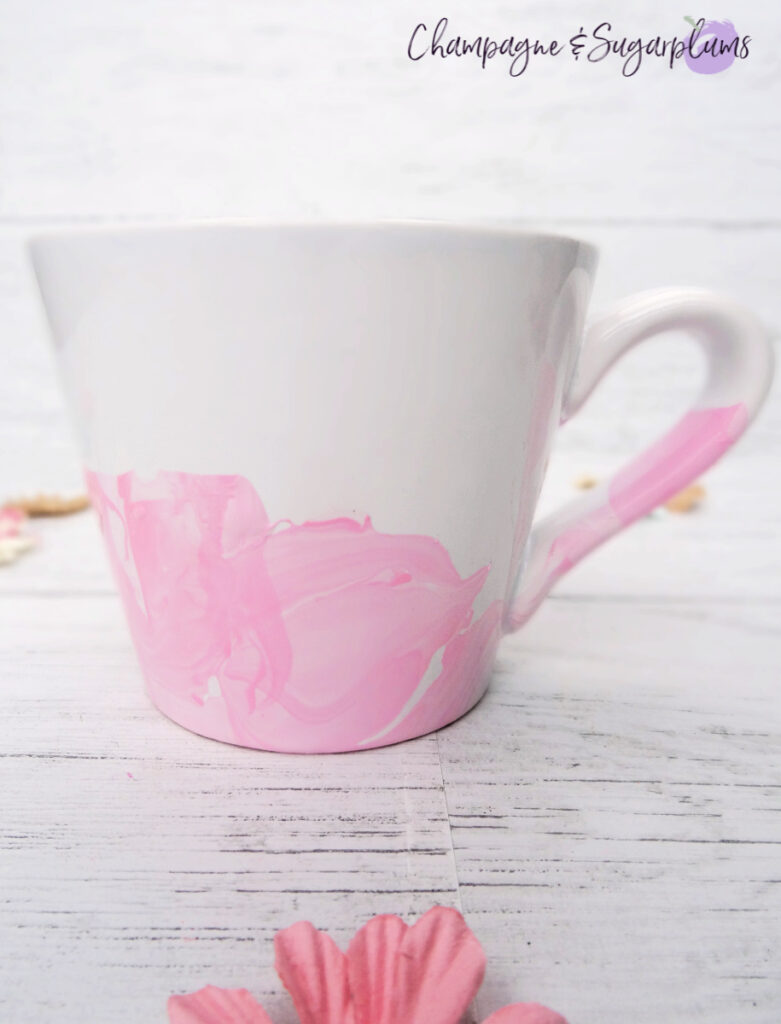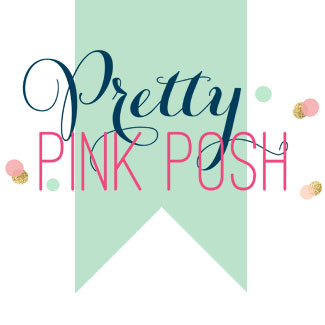 We hope our Nail Polish Marble Mugs help you to make a special day with your Mother, Aunts, Grandmothers, friends and loved ones. For more Mother's Day inspirations check out these recipes and DIYs: