The Best Homemade Meatballs
The Best Homemade Meatballs you'll make! It's an easy recipe that's packed with flavour. These meatballs are perfect for Father's Day lunch or dinner. Make them by the batch and serve them with Dad's favourite sauce: marinara, cream sauce, bbq or sweet and spicy! What ever your Dad likes best!
This blog post may contain affiliate links. What does that mean? We may get a small commission if you make a purchase using our links, which helps us to keep posting new holiday content every week.
These homemade meatballs are made in the crockpot, so easy, just put them in and walk away! Roll them up using a tablespoon or ice cream scoop, depending on how big you want them to be. Then place them in the crockpot.
You can certainly add other ingredients to these meatballs to make them perfect for your Dad, consider the following options:
Grated Onion – adds a delicious sweetness to the meatballs and can soften the flavour
Parmesan Cheese – a gently salty and nutty flavour, definitely add some if you plane to serve these meatballs with an Italian marinara sauce
Crushed Red Pepper Flakes – if your dad likes his food spicy, add some red pepper flakes, the more you add the spicier they will be!
Gluten-Free Breadcrumbs – you can always make this recipe gluten-free by substituting the breadcrumbs with a gluten-free variety
Ground Turkey – substitute the ground beef with ground turkey for a lighter meal option. Remember to adjust the cooking time accordingly
What ingredients do you need to make The Best Homemade Meatballs?
2 lbs lean ground beef
3/4 cup breadcrumbs
1 tsp garlic powder
1 tsp seasoning salt
2 tbsp bbq sauce
1 egg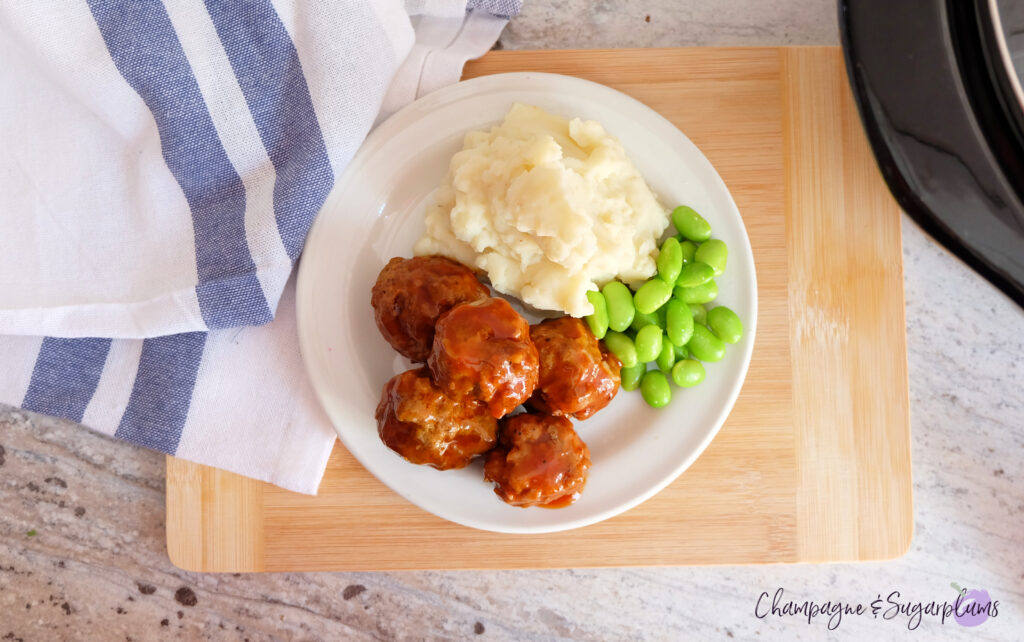 How do you make The Best Homemade Meatballs?
Spray the bottom of the crockpot with non-stick spray
In a large bowl, combine the ground beef with the breadcrumbs. Add the garlic powder, seasoning salt, bbq sauce and egg. Mix until the mixture is well combined.
Scoop the mixture using a tablespoon or ice cream scoop (depending on how big you want the meatballs).
Place the round meatballs into the crockpot
Top with your favourite sauce
Cook for 4 hours on low, or until the meatballs are cooked through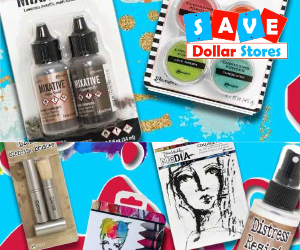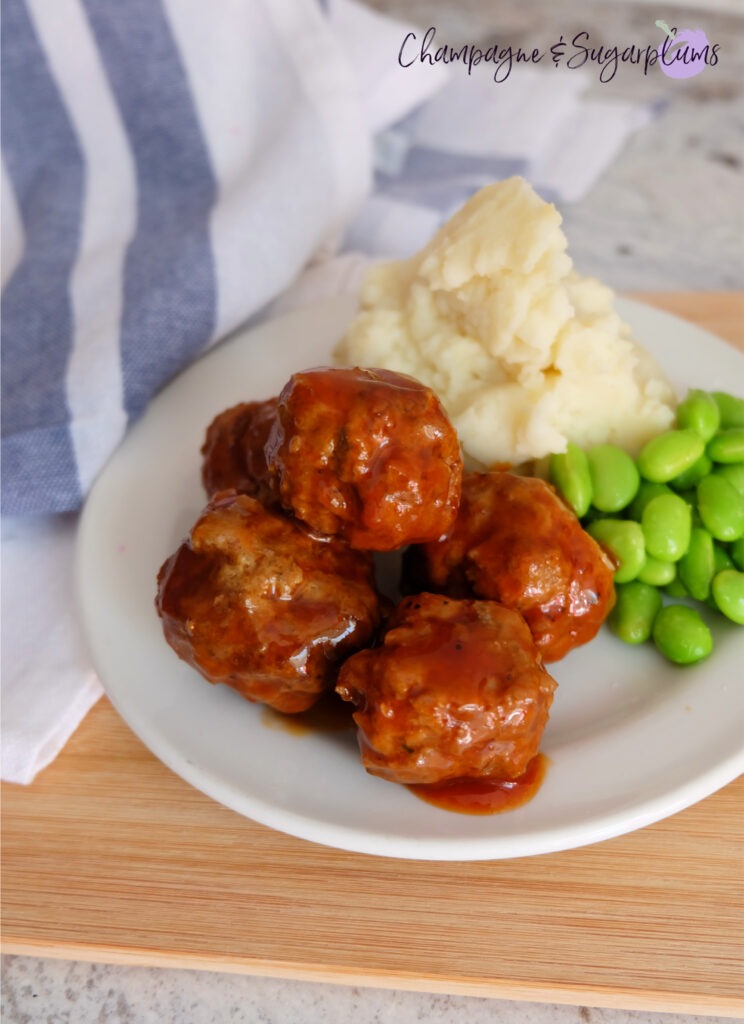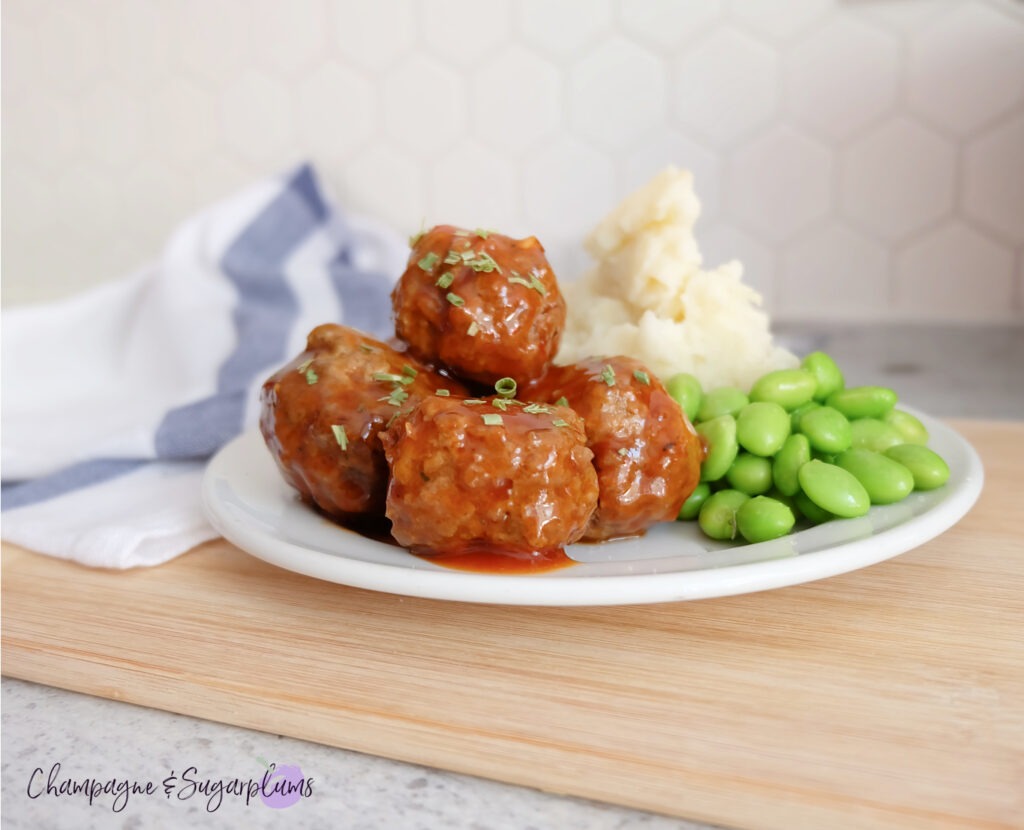 We hope you and Dad loved the best homemade meatballs for Father's Day! If you're looking for more Father's Day treats certainly check out our Father's Day Espresso Martini and our famous Whiskey Bacon Chocolate Cookies!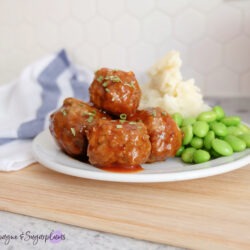 The Best Homemade Meatballs
These are the best homemade meatballs you'll make! Perfect for any type of sauce.
Ingredients
2

lbs

lean ground beef

3/4

cup

breadcrumbs

1

tsp

garlic powder

1

tsp

seasoning salt

2

tbsp

bbq sauce

1

egg
Instructions
Spray the bottom of the crockpot with non-stick spray

In a large bowl, combine ground beef with the breadcrumbs.  Add the garlic powder, seasoning salt, bbq sauce and egg. Mix until the mixture is well combined

Scoop the mixture using a tablespoon or ice cream scoop (depending on how big you want the meatballs)

Place the round meatballs into the crockpot

Top with your favourite sauce, such as marinara, sweet and sour or grape jelly sauce

Cook for 4 hours on low, or until the meatballs are cooked through