How to make a Pea Pod Pendant
This DIY Pea Pod Pendant for Mother's Day is a great gift for mom's and grandmas's alike. Materials for this craft are easy to come by, find them in the local dollar store. This DIY jewelry is customizable too, the beads can can be any colour and you can add as many "peas" as you have children or grandchildren!
This blog post may contain affiliate links. What does that mean? We may get a small commission if you make a purchase using our links, which helps us to keep posting new holiday content every week.
Finding the materials for this Mother's Day gift is easy and the project doesn't take long to complete. It can be tricky to wrap the wire around the the beads, but the finished pea pod pendant is well worth the effort. We used a shiny black floral wire for our pod but you can easily use silver, gold or even green. Floral wire comes in plenty of colours and sizes.
How to make a Pea Pod Pendant, a Mother's Day Gift Idea
What Do You Need to Make a Pea Pod Pedant?
Floral wire
Beads (any colour and number)
Jump ring
Long nose plier
Side cutting plier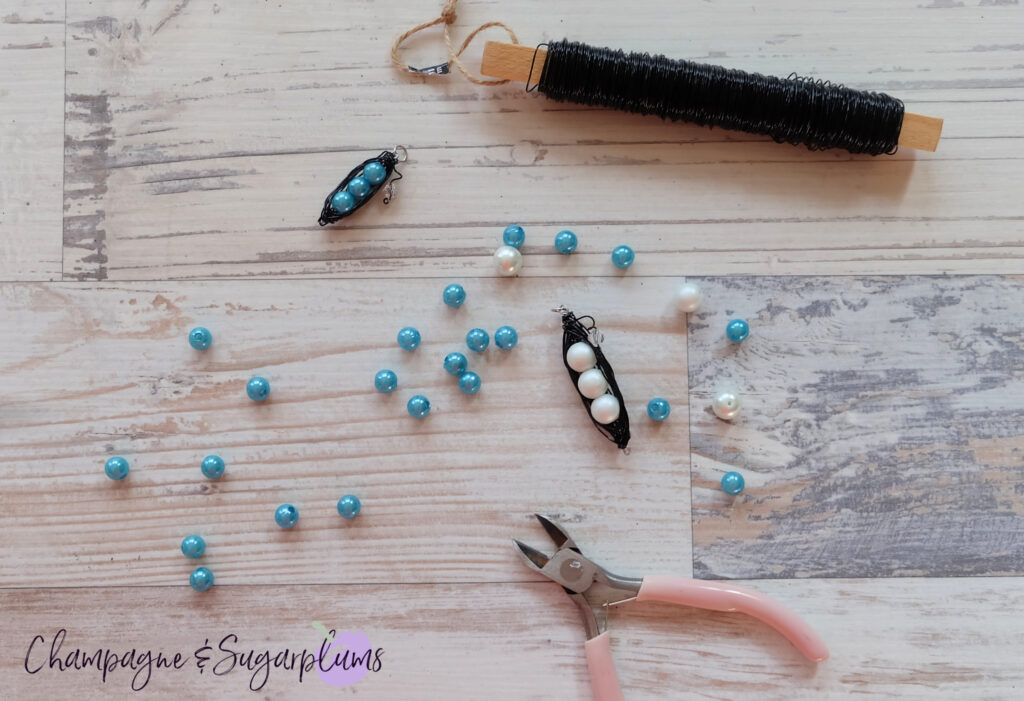 How to Make a Pea Pod Pedant
Firstly, using the long nose pliers, cut a straight piece of wire and create a loop at one end, thread your beads onto this straight piece and make a second loop on the opposite end to secure the beads in place.
Secondly, wrap some wire around the beads to create the pod. Start at one end make your way down to the bottom, making sure the beads are secure. To give the pod some character wrap the wire loosely and tightly against the beads, this will help give a "woven" appearance.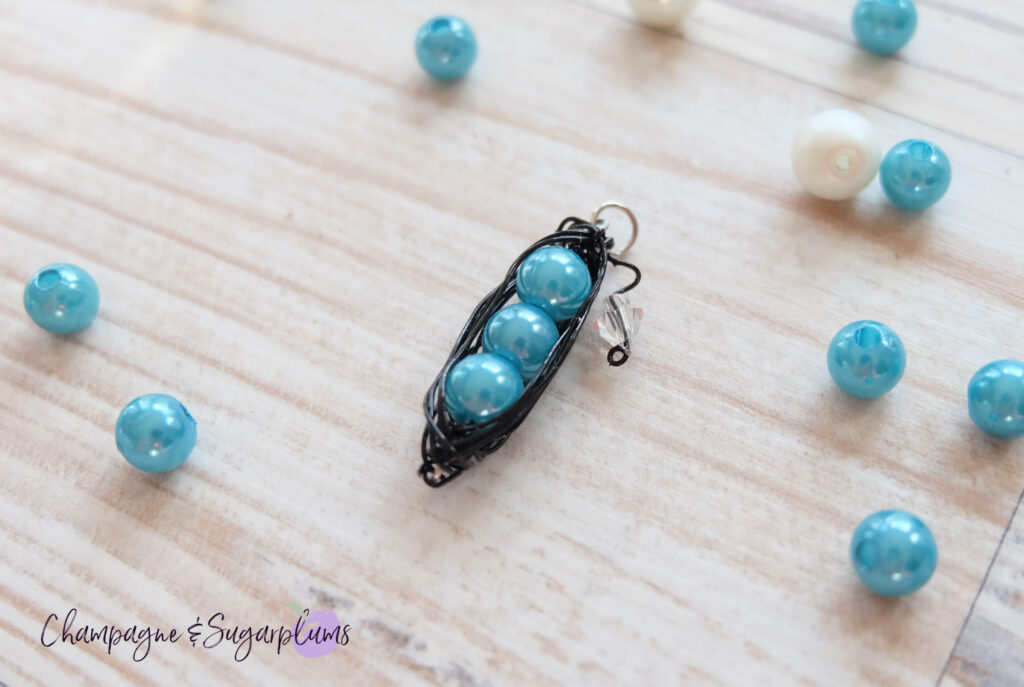 You can add small sparkle or letter beads to the top of the pendant (initials are perfect for personalization!) To do this, use another small piece of wire and secure it to the top of the pod pendant, thread on the beads and fold the exposed tip to hold the beads in place.
Finally, attach a jump ring to one end. There you have it, a perfect pea pod pendant for Mother' Day. So easy to make and beautiful to give.
We hope you loved our How to make a Pea Pod Pendant for a Mother's Day tutorial. If you're looking for more Mother's Day gift ideas certainly check out our How to Make an Easy Macrame Plant Holder or our something for the mom that has everything – Mother's Day Mason Jar Kit Ideas. Happy Crafting!