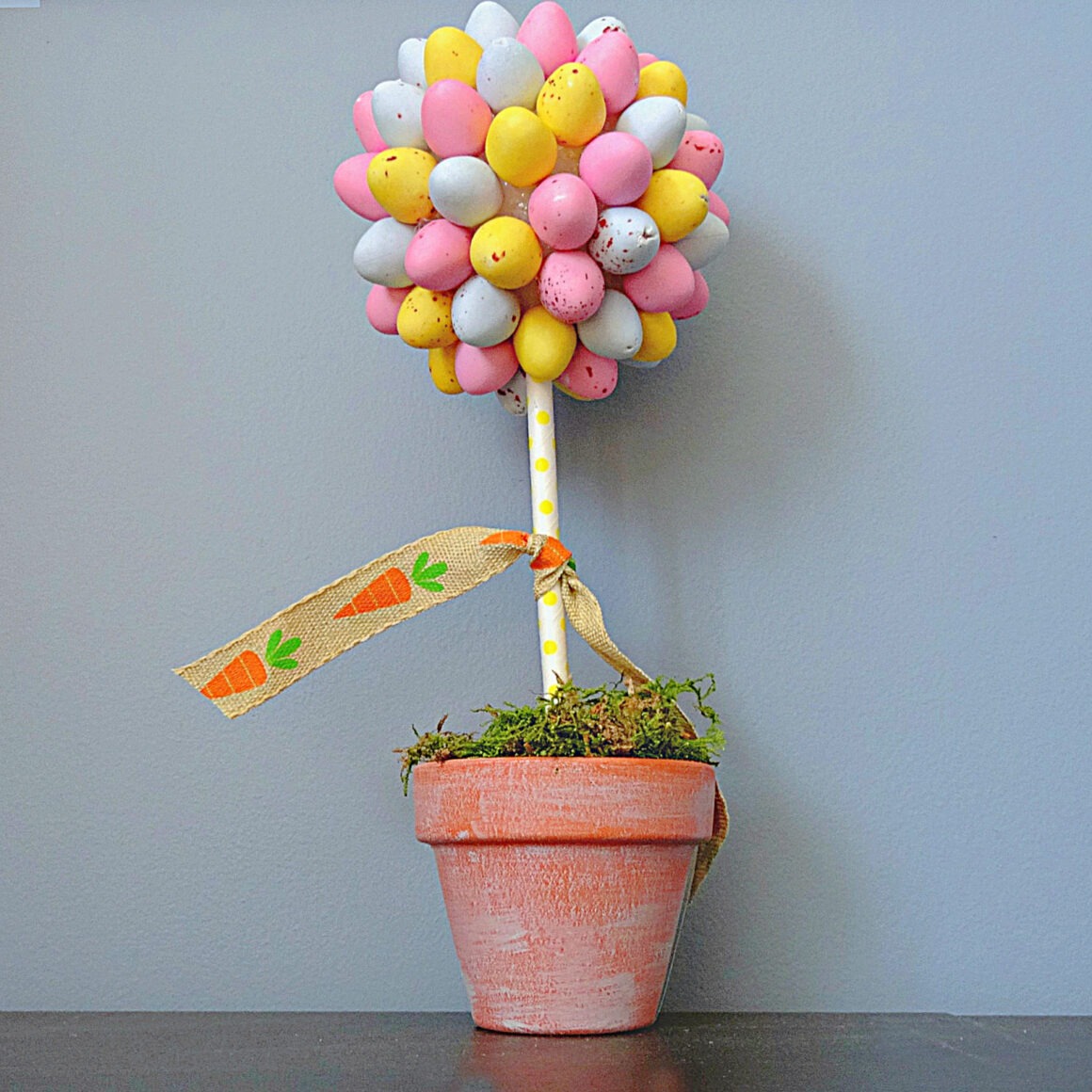 How to Make a Pretty Pastel Mini Egg Easter Topiary
Spring has officially arrived and we couldn't be happier! Spring brings new crafts, new recipes, new holidays and Easter. We're getting a head start this year by making this pretty pastel mini eggs topiary. Being made with mini eggs, its a treat for your eyes and your sweet-tooth. We snuck more than one mini egg while putting this project together!
Disclosure: Some of the links in this post are affiliate links. There may be a small commission made by our recommendations, and/or link to products or services mentioned on this website. Your purchase will help us continue to bring you amazing content, step-by-steps and product reviews.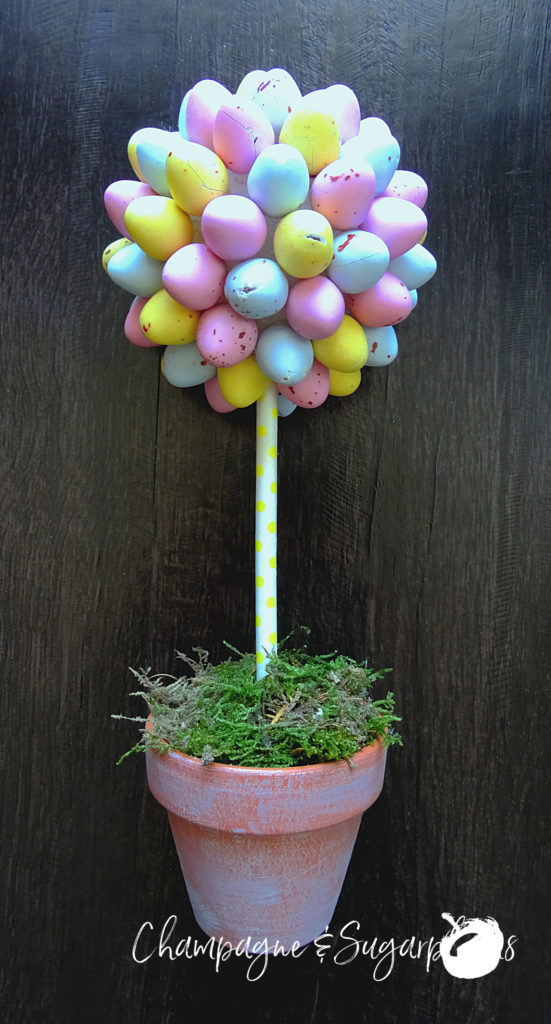 What you'll need:
Small clay pot
Acrylic paint
Paint brush
Small Styrofoam ball
Paper straw
Easter ribbon
Hot glue gun and sticks
A little bit of Spanish moss
Floral foam
Utility or craft knife
A few bags of mini eggs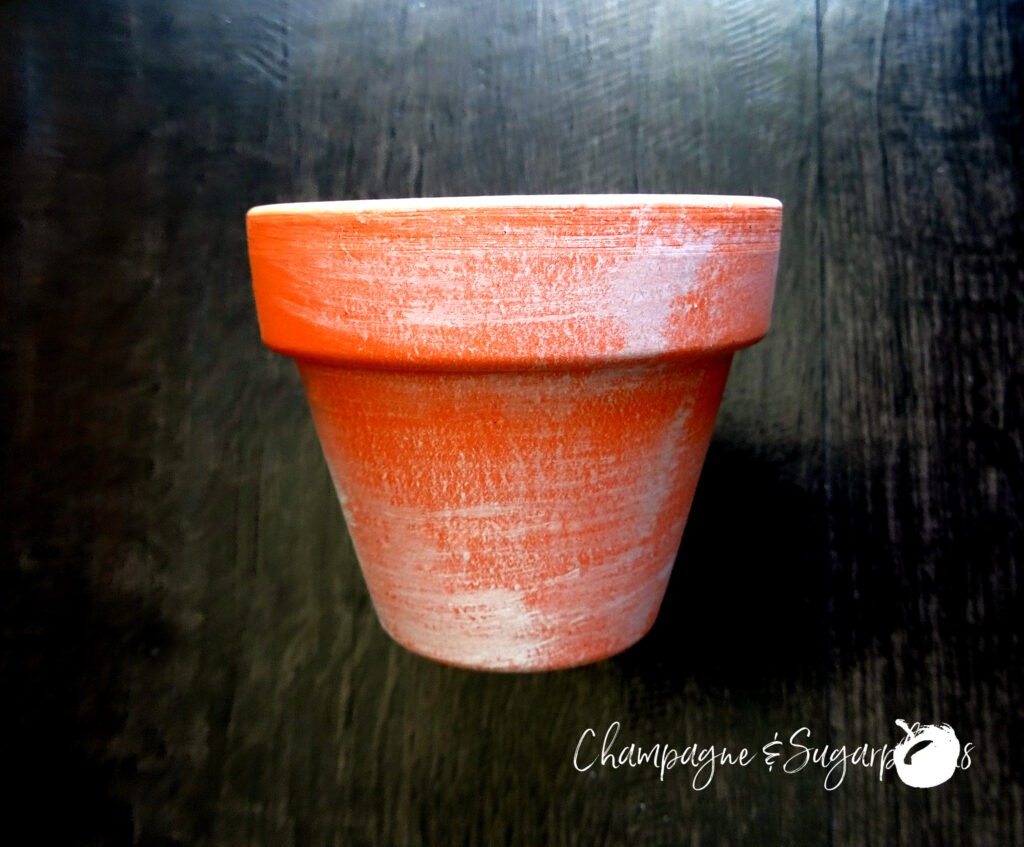 Dry-brush the acrylic paint onto your clay pot. To get this effect, dip a small amount of paint onto your brush and then dab off most of that paint onto a paper towel before using small, quick brushstrokes onto the clay pot.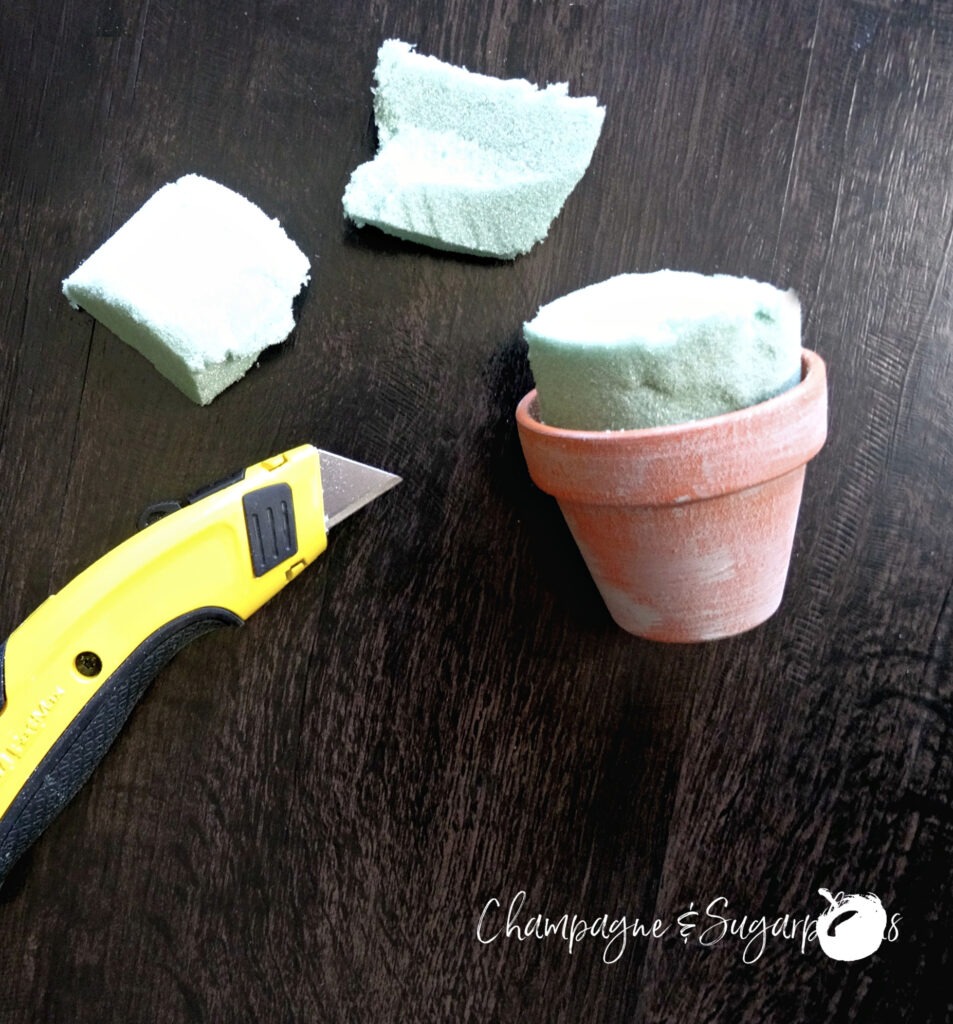 Using the knife, cut your floral foam down to fit inside the clay pot. It's good if the foam is slightly larger than the pot so that when you push it in it fits snugly inside. Then push the paper straw into the Styrofoam ball to form the topiary base.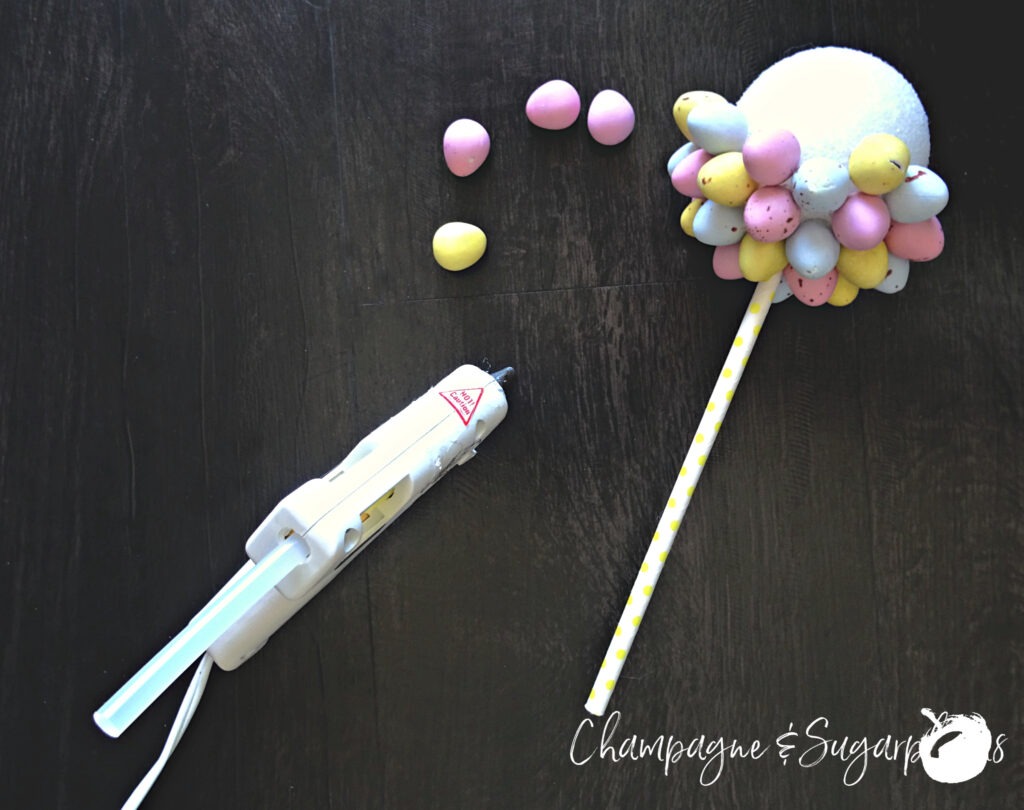 Start gluing the mini eggs onto the Styrofoam ball and continue until you cover the entire ball. Put the hot glue onto the eggs instead of the foam so the foam doesn't melt. Once all the eggs are attached, push the paper straw into the floral foam that inside the clay pot.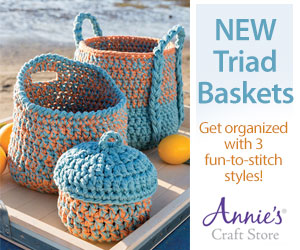 Finally, cut a piece of ribbon and tie it around the paper straw to complete your Mini Egg topiary.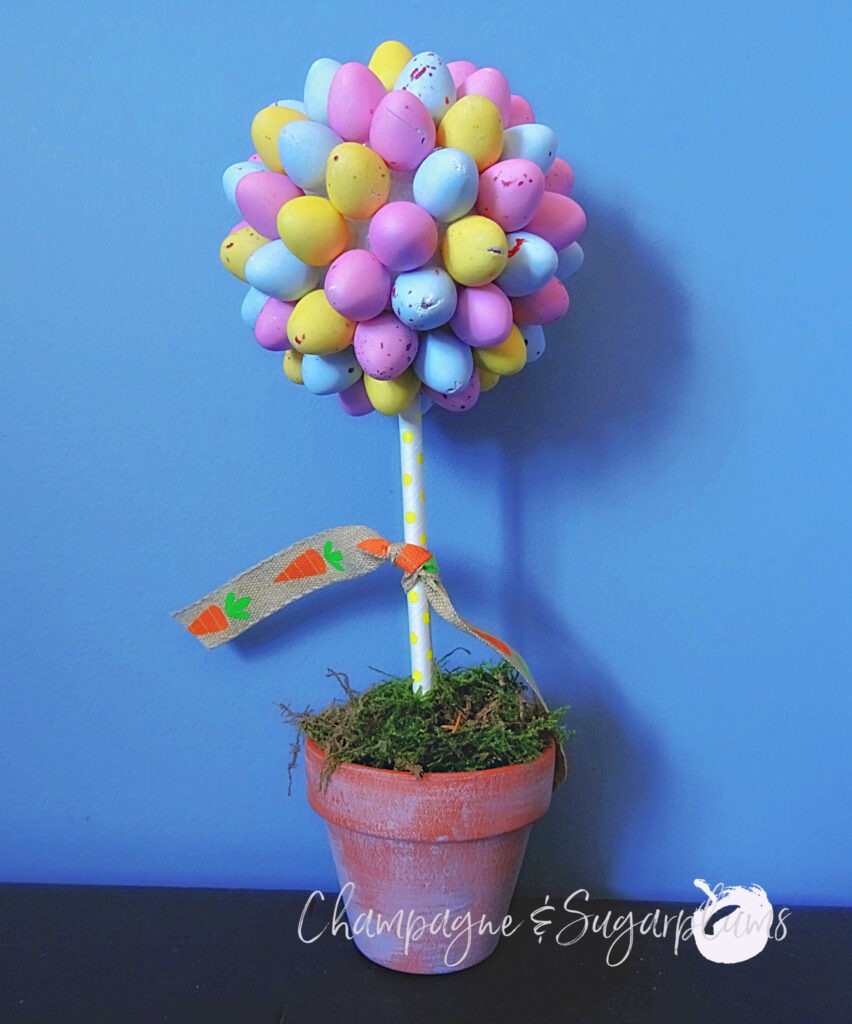 We hope you loved our How to Make a Pretty Pastel Mini Egg Easter Topiary tutorial. Happy Crafting! And if you're looking for some more Easter decor, certainly check out our Punny Easter Sign.