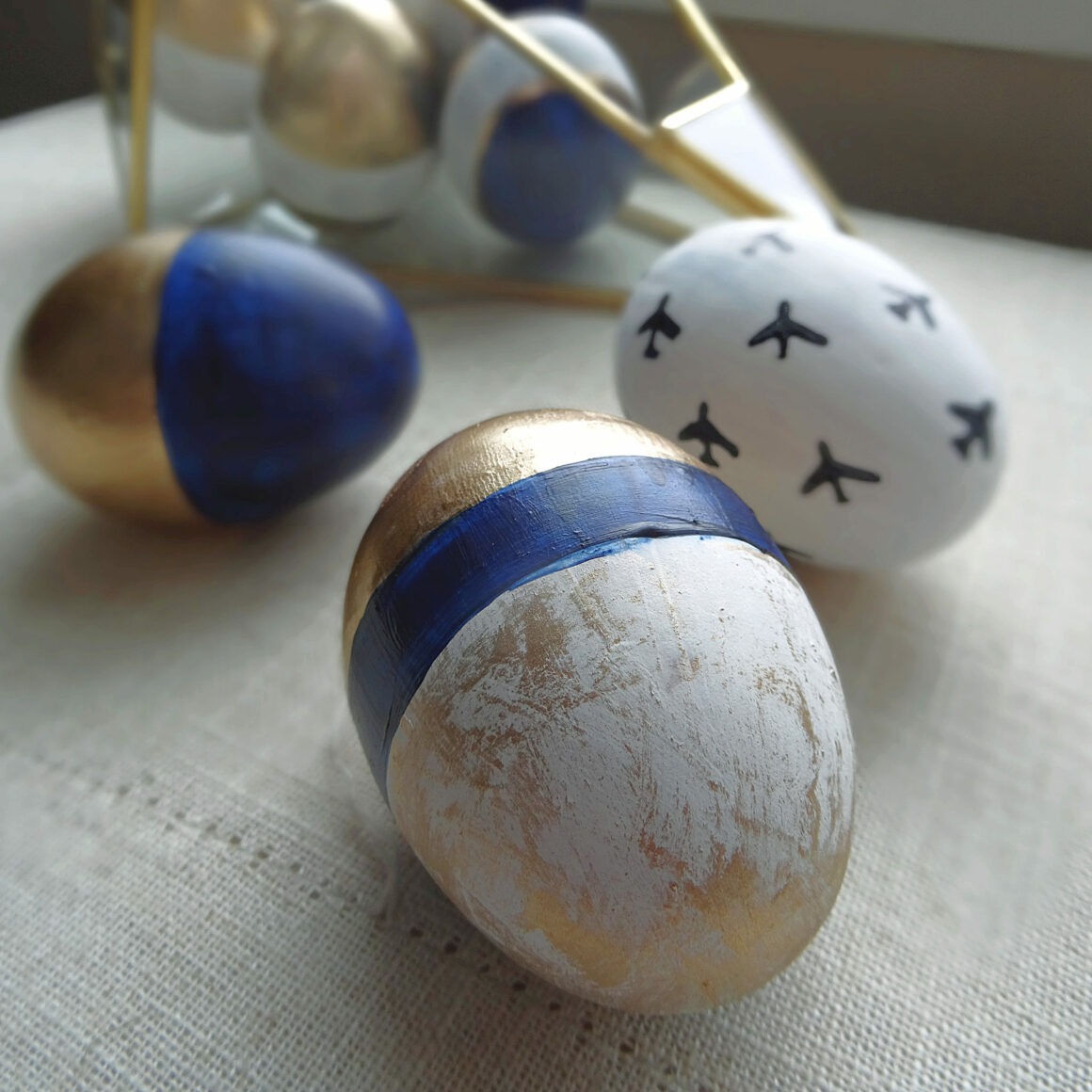 Modern Easter Eggs in Graphic Patterns, Gold, and Navy
One of the most enduring Easter traditions, painting eggs is a always great family fun! These eggs usually end up with a typical look – pastel colours in abstract patterns, eggs dipped in dye, maybe some India ink. But becoming more and more popular are new and unique versions of the traditional eggs. Bold colours, stamping, metallics, colour-blocking….the creativity is really infinite. So we're throwing our hat in on this Easter décor trend with some modern Easter eggs in graphic patterns, gold and navy – a fun update for the most traditional of Easter decorations.
This blog post may contain affiliate links. What does that mean? We may get a small commission if you make a purchase using our links, which helps us to keep posting new holiday content every week.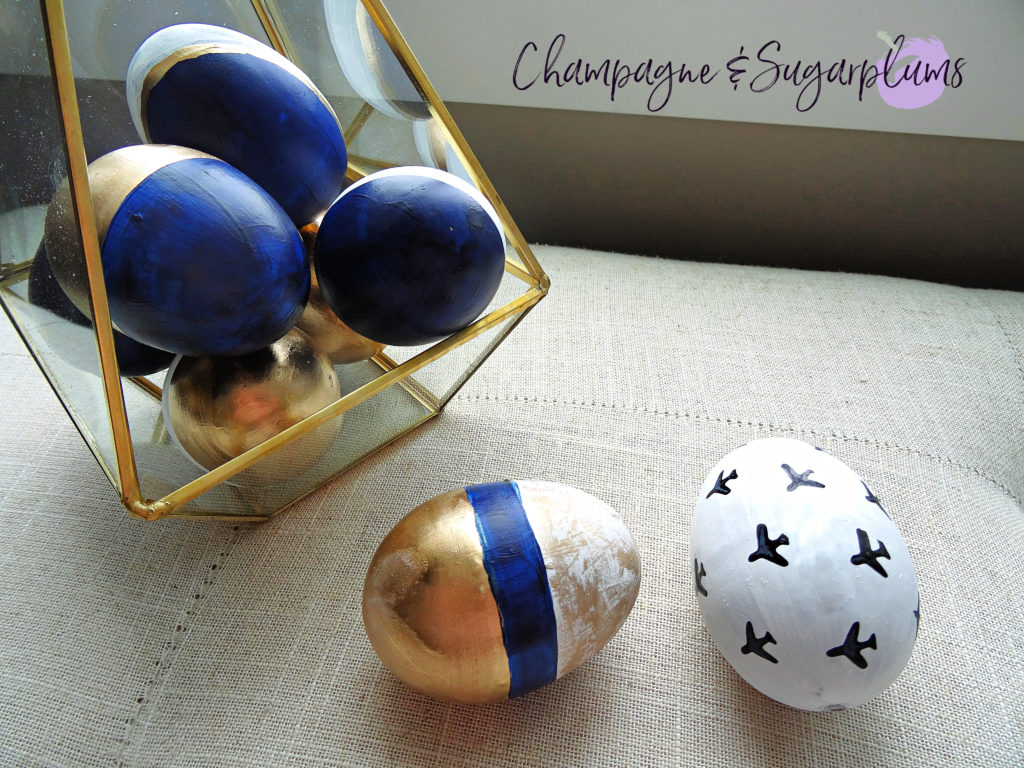 What You'll Need:
Eggs
Spray paint
Gold, white and navy paint
Brushes
Stamps
Ink pad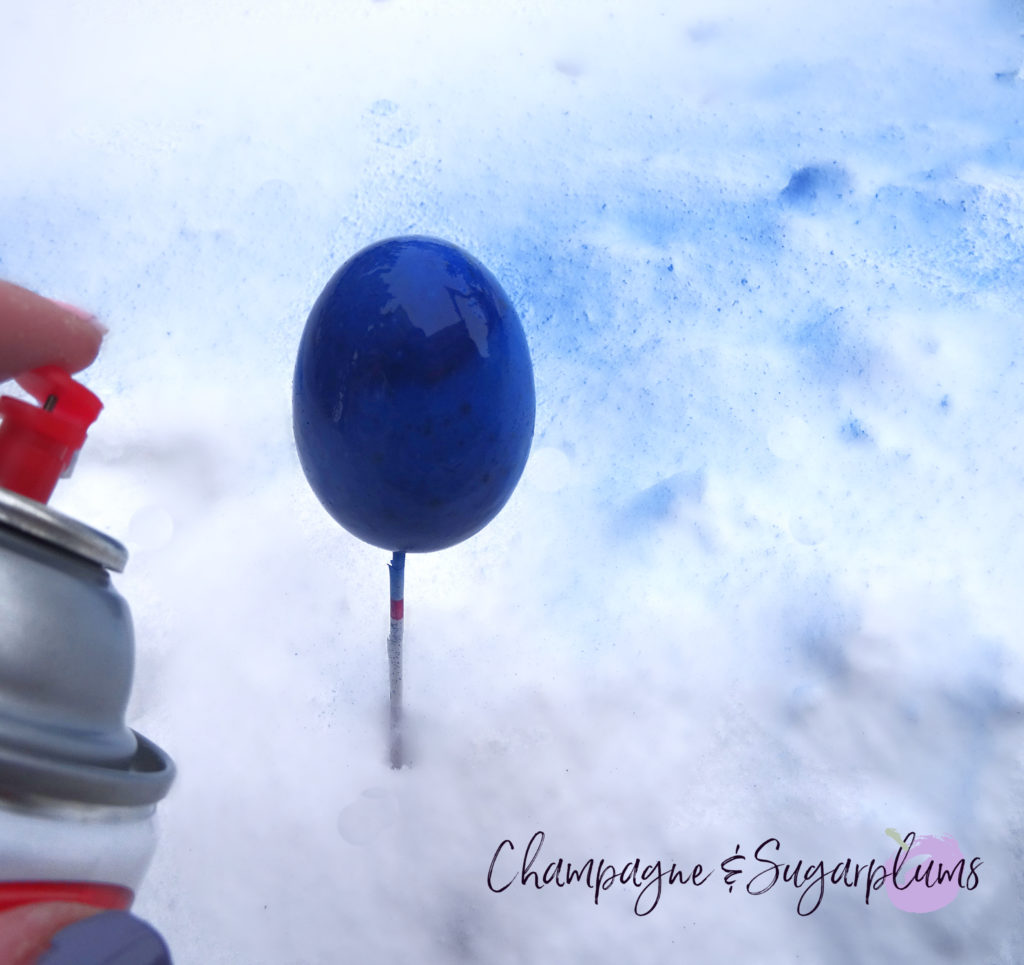 Spray paint some eggs in blue and leave some white. The blue will take a few coats so patience is key here, be sure to let them dry completely between layers. We have a lot of snow right now (and it wasn't too cold out, spray paint doesn't like the cold) so we used it as a stand to hold up our eggs, but a block of Styrofoam will work too.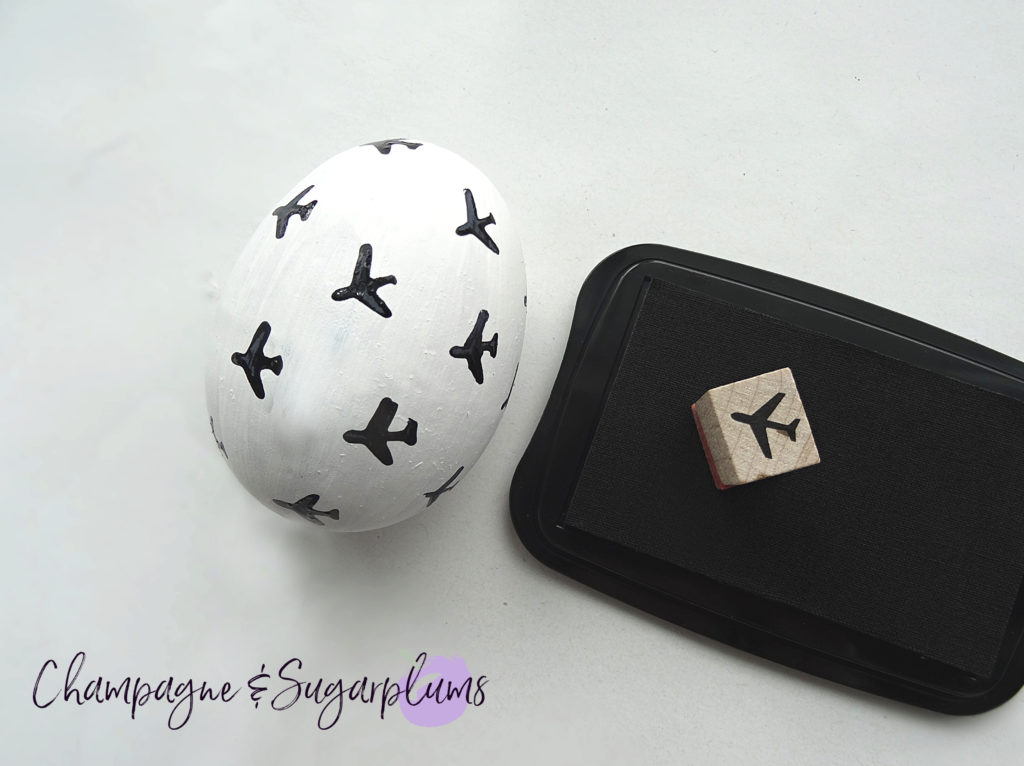 Use an ink pad to stamp multiple pictures all over the some of the eggs. When stamping, gently roll the stamp onto the egg, this will help leave a full image and stop the stamp from slipping. Do half the egg, let dry, and then do the other side.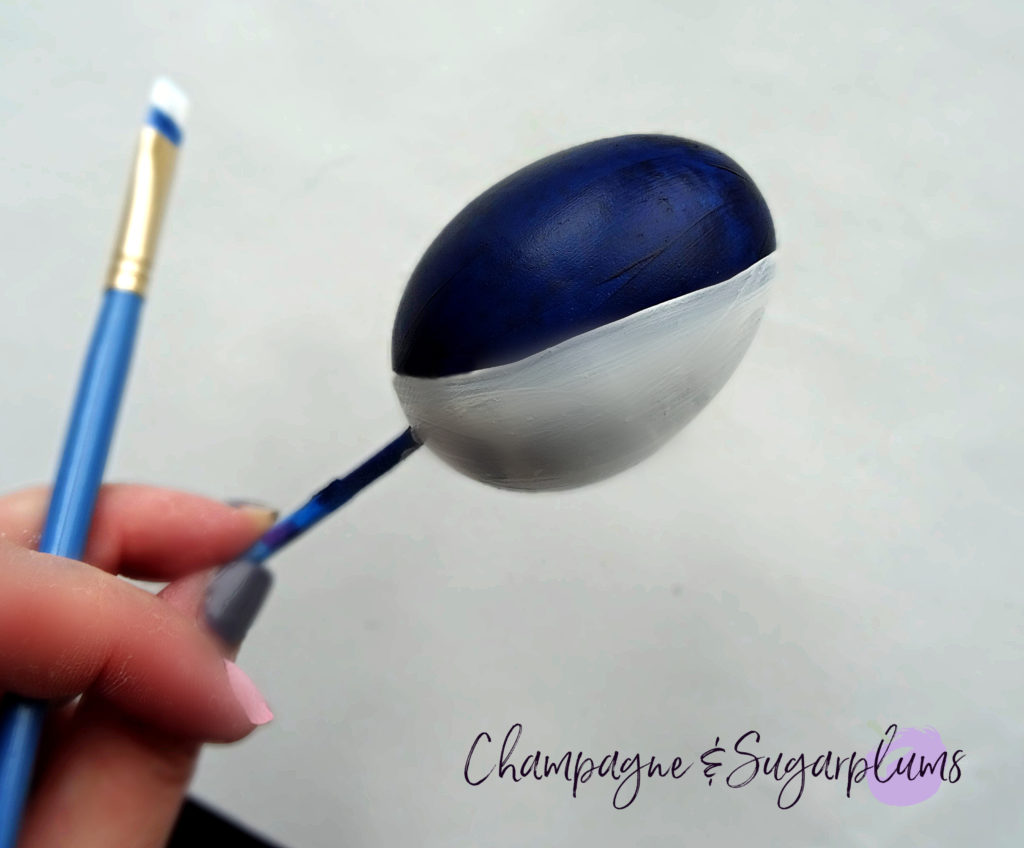 Paint colour blocks in white or blue onto the eggs and let dry.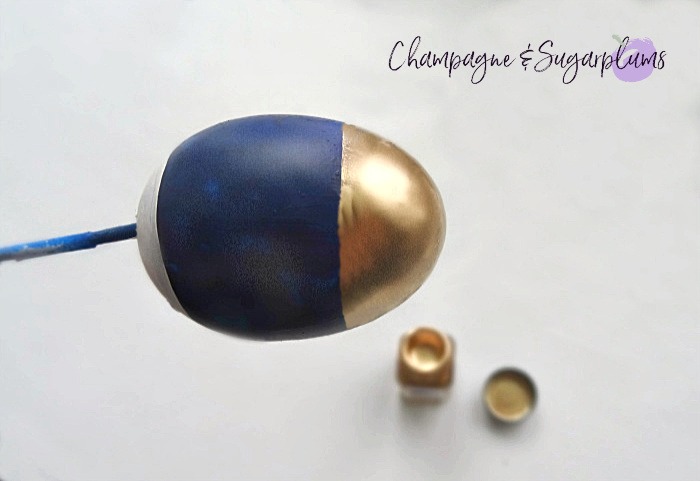 Add gold to the eggs in various shapes and stripes.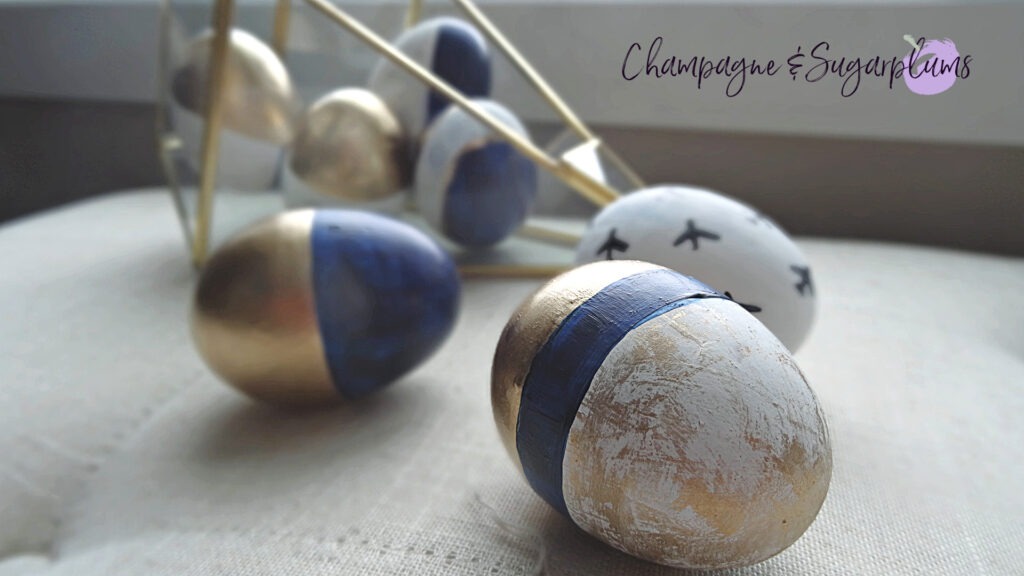 Display the Easter eggs in a vase, terrarium, or bowl and then let your modern Easter decorating begin. Happy Crafting!
For more modern Easter inspiration certainly check out our Carrot door hanger or find inspiration with Easter decorating ideas here.