DIY Easter Decorating Ideas
Today we want to share a bright and cheery Easter project that's easy and inexpensive to make at home. A quick trip to the dollar store is all you'll need to gather materials for this DIY. Keep reading to find out what to get how you can easily create these cute DIY Easter Decorating Ideas – using candy!
This blog post may contain affiliate links. What does that mean? We may get a small commission if you make a purchase using our links, which helps us to keep posting new holiday content every week.
We wanted to keep the cost down with this decoration, seeing as half of it cannot be reused next year, so it is considered a dollar store craft! A clear cylinder vase, two cute ceramic bunnies, glass jars of different sizes, some pretty pink flowers and candy can create all three of these Easter centrepiece decoration ideas. Keep in mind, the items you find don't have to be the same, as long as the idea is the same.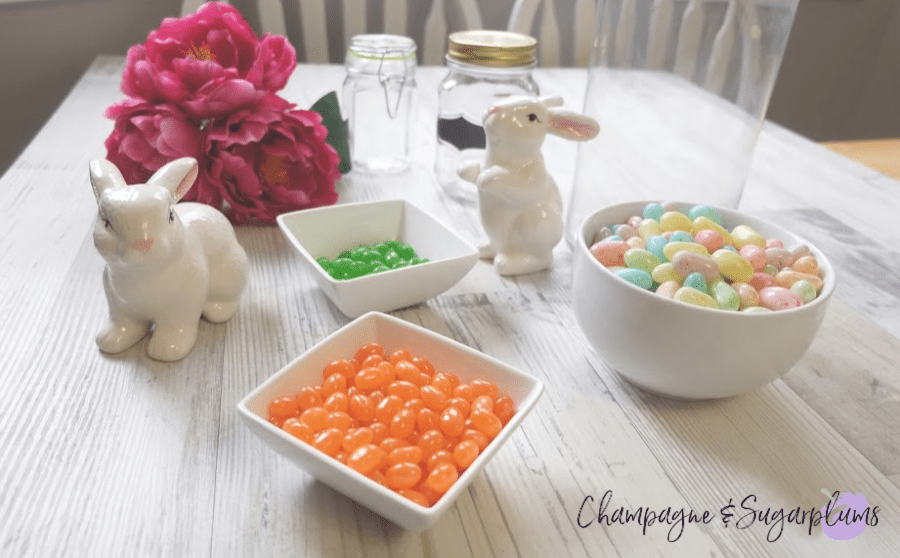 DIY Easter Decorating Ideas – Using Candy!
What do you need for a DIY Easter decoration?
Glass cylinder vase
Small decorative jar
Mason jar
Artificial flowers
Ceramic bunnies
Candy of your choice (we used Easter coloured jelly eggs)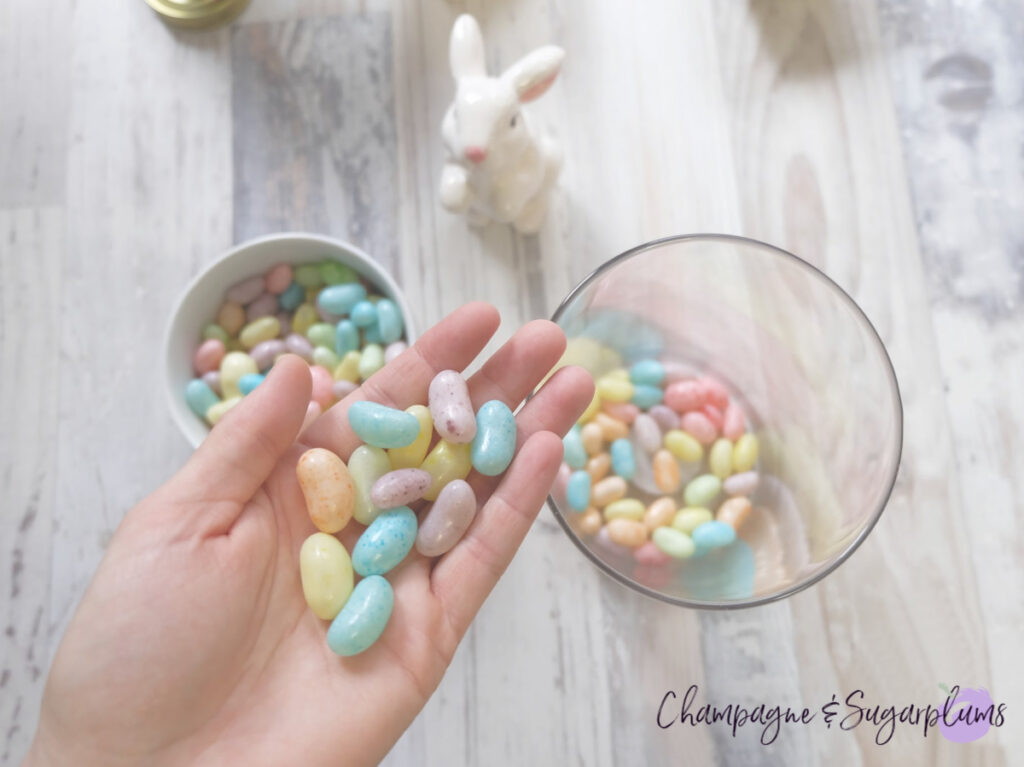 Each decorating idea is very simple to accomplish so it's easy to do more then just one. Simply arrange the candy inside of the jar as you see fit and add elements to the top, side and middle! Firstly, we used a ceramic bunny in the tall cylindrical vase. For another jar, we placed the flowers in a mason jar.

The small decorative jar is perfect for the smaller beans. To create a carrot appearance add some orange beans first then add some green ones, next pop one of the ceramic bunnies next to it to add to scene! Finally, arrange the jars and vases together or on separate tables. These will be very cute conversational pieces for the Easter season, right threw to the festive dinner.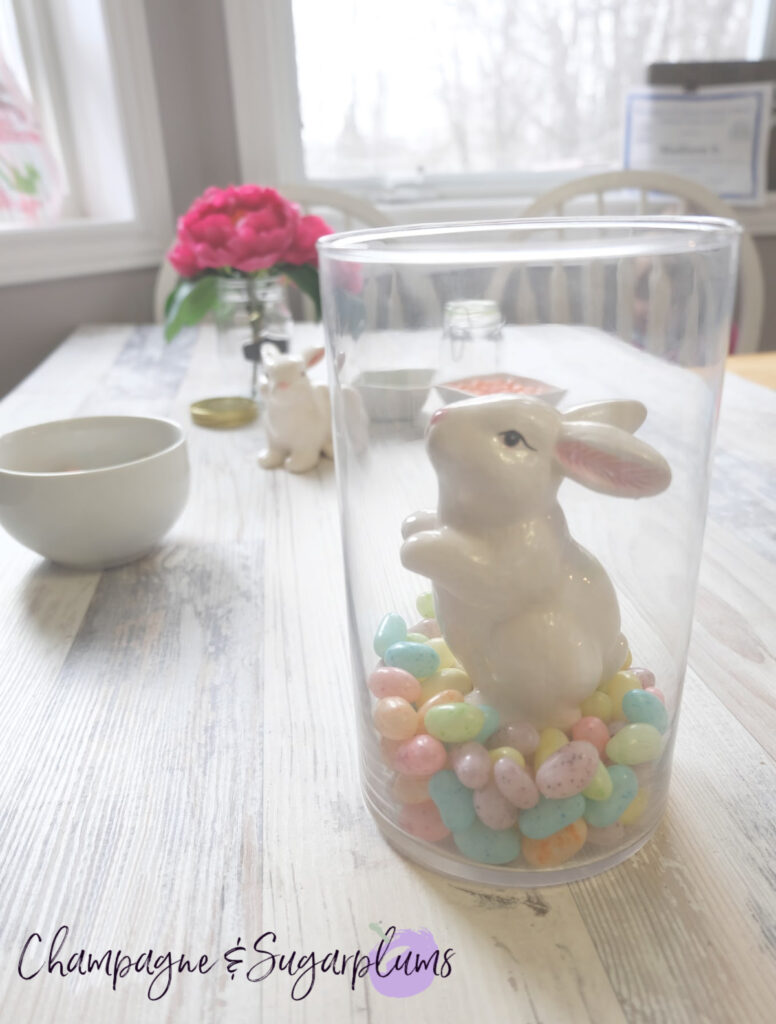 We hope you loved these DIY Easter Decorating Ideas! Looking for more Easter inspiration? Certainly check out our Cute Handprint and Footprint Easter Critters or a fan favourite, an Easter Mini Egg Topiary. Happy Crafting!
Need more Easter ideas? Certainly check out our Modern Easter Eggs in Graphic Patterns, a modern and unique Easter decoration for your home.