How to Make a Succulent Moss Wreath – Easter Decoration Idea
This week we have a designer Easter decoration idea, something that looks like it was bought from HomeSense or Pottery Barn but an easy DIY! The materials for this beautiful succulent moss wreath can be found at the local dollar and craft store, and it's definitely fit for Easter celebrations.
This blog post may contain affiliate links. What does that mean? We may get a small commission if you make a purchase using our links, which helps us to keep posting new holiday content every week.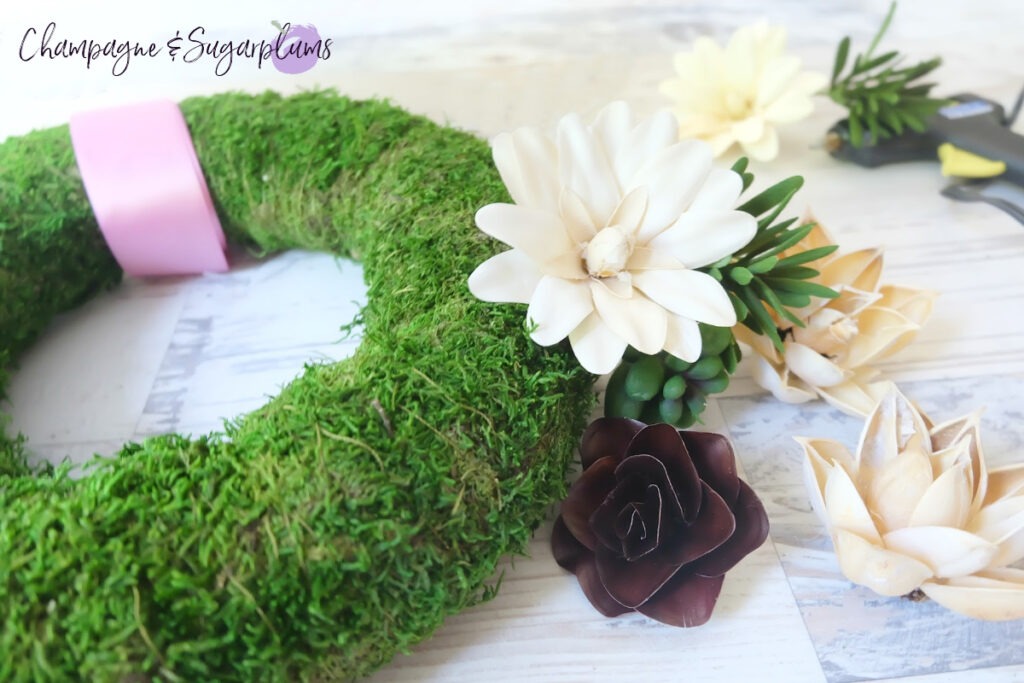 We admit it, there are a lot of small steps to this craft but we can assure you that they're easy ones. The most tedious part is wrapping the moss ribbon around the foam wreath, it can be tough to get the moss in the right place while keeping it even and flat. We found it easiest to go slowly, laying the moss along the foam and securing it with the green thread little bits at a time, using the glue gun is certainly useful. Once you have placed and secured the moss, all thats needed is to arrange flowers, succulents and Easter decorations.
What you need to make a DIY Moss Wreath:
Foam wreath
Moss ribbon
Thin green thread
Artificial succulents
Artificial flowers
Easter decorations (bunny faces, eggs or chicks)
Ribbon
Hot glue gun
Floral foam
Floral wire
How to Make a Succulent Moss Wreath – Easter Decoration Idea
Firstly, wrap the foam wreath with moss ribbon, one layer at a time. Use green thread and a glue gun to secure the moss in place.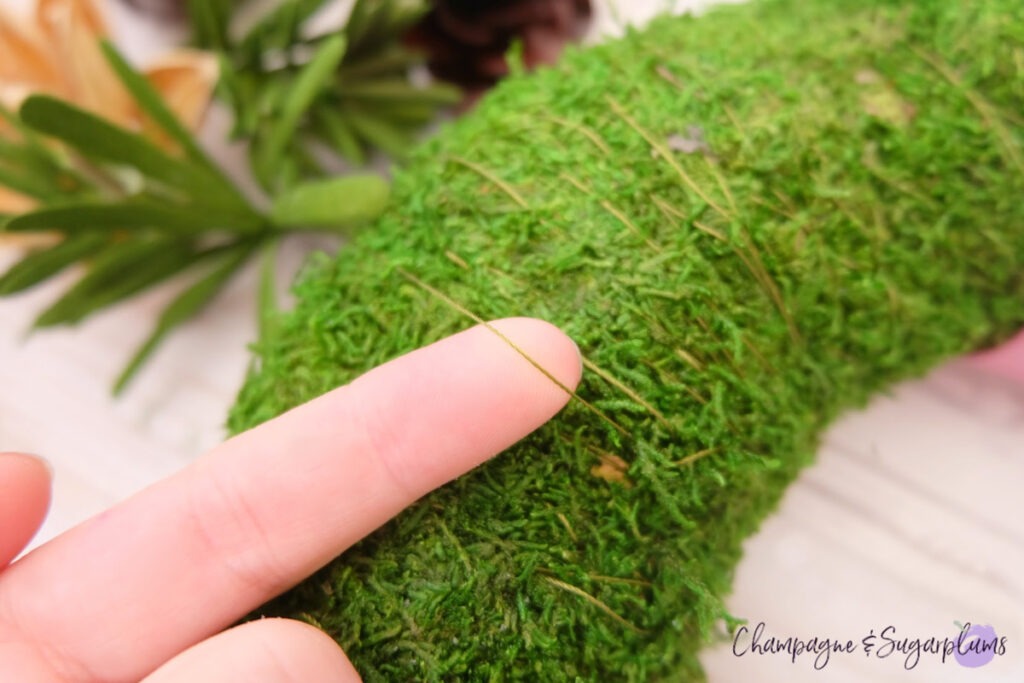 Secondly, add the ribbon by wrapping it around the top of the wreath. Wrap it about two to three times to create a thick, secure ribbon accent. Cut it when you are happy and glue gun the end the back of the wreath.
Next, cut a piece of the floral wire to secure the floral foam to the wreath, using the glue gun to help secure it. Place it slightly off centre.
Now, begin to add the flowers and succulents to the wreath by using the glue gun. Some flowers and succulents will have wire attached, use this to stick them into the foam and use the glue to secure them.
Finally, add the Easter decorations, cute Easter bunnies, chicks or sparkling Easter eggs can be used. Almost any Easter decoration will complement this perfect succulent wreath. What's more, you could use this wreath all year by placing Easter decorations non-permanently.
Did you like our How to Make a Succulent Moss Wreath – Easter Decoration Idea tutorial? Let us know in the comments. We love it because it certainly looks stunning when finished and cute with a matching bunny decoration! Need more Easter ideas but not sure what to make? Check out our adorable Easter Handprint and Footprint Canvas's. Happy Crafting!