Fabulous Fruits of Summer Food Tent
Summer is all about outdoor entertaining. When you prep for a summer long weekend BBQ, we've got a must have holiday accessory for a perfect patio party. Summer equals eating outdoors and eating outdoors means summer bugs. Nothing ruins a beautiful salad quite like a bug climbing all over it. The answer – food tents. And not just any food tent, pop this fabulous fruits of summer food tent over any dish and become the ultimate patio party host!
What you'll need:
Plain food tent
Embroidery threads
Needle
Scissors
Marker
We'll start with the pineapple. You'll need yellow, brown and green thread. Start by combining two threads each of brown and yellow. Use a marker to lightly draw a pineapple onto the mesh. Then tie the threads to the mesh and loop it back and forth, creating lines and following the path of your drawing.
Add a single brown thread in a criss-cross pattern over top of the pineapple. Add a some green leaves by sewing random lines on the top of the pineapple, stating wide and then narrowing at the top.
Next is the watermelon. Start in a similar manner to the pineapple, drawing a triangle this time. Cover the curved triangle with a mix of pink and red threads.
Add a green rind and then some black seeds. Make the seeds by sewing 4 or 5 tight lines close together in a few places over the melon slice.
An orange slice is next. Draw a semi-circle with four sections inside. Cover the inside triangles with a light orange thread and then add a dark orange rind around the outside.
The strawberry is similar to the pineapple. Use red thread to create the berry, then add green leaves and small yellow seeds.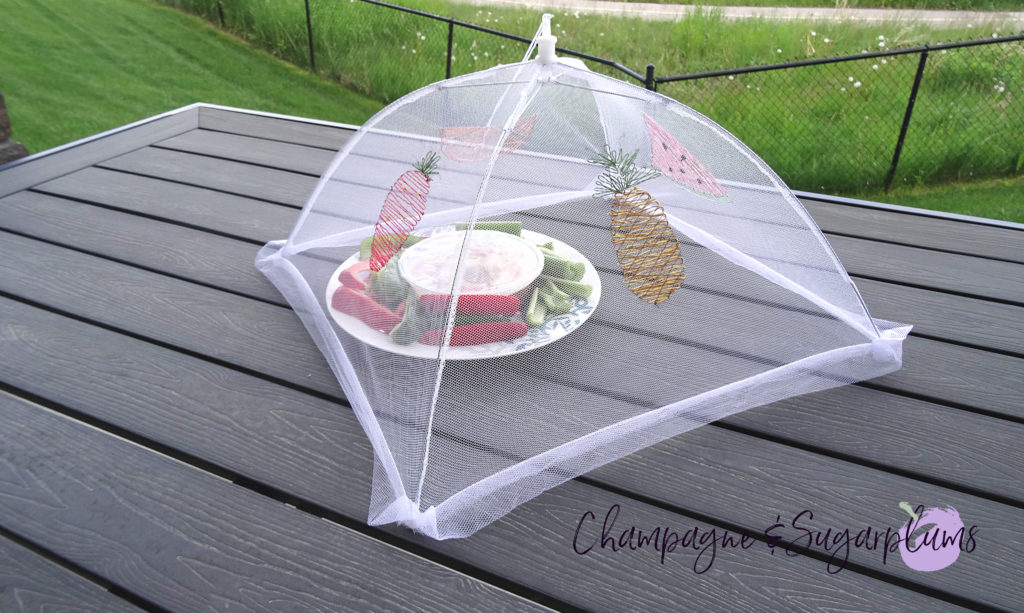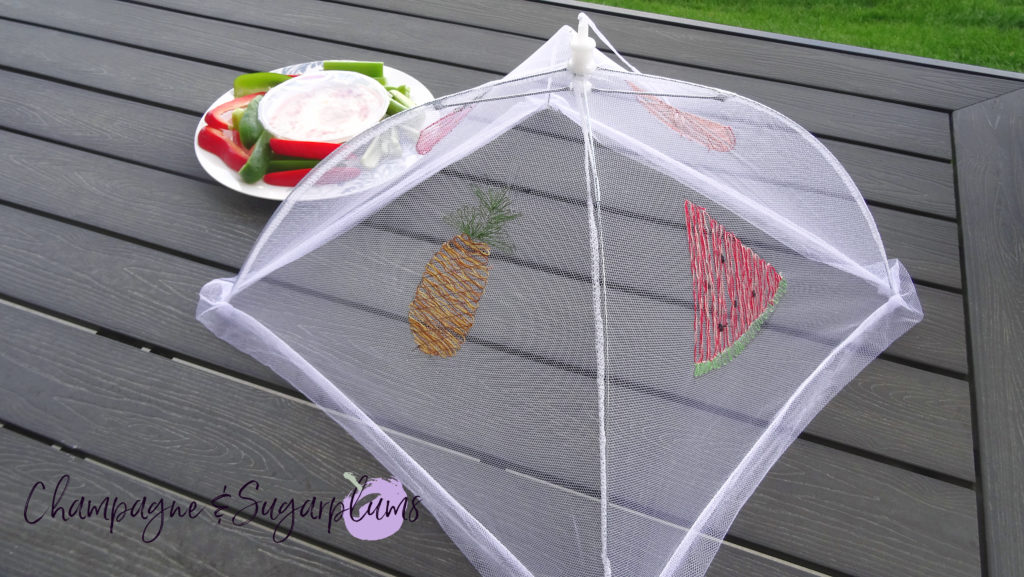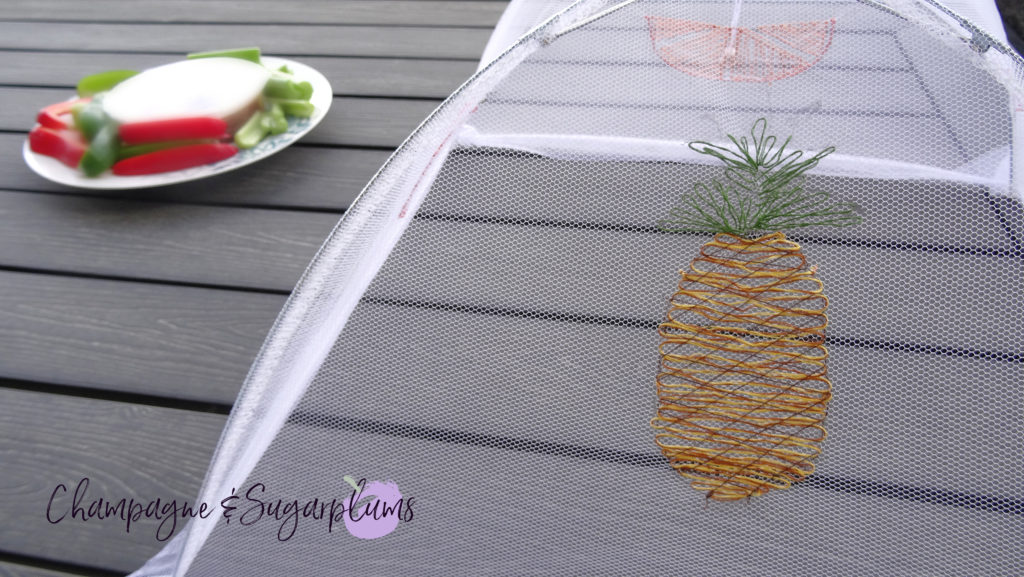 Enjoy your new summer food tent and happy crafting!
If you're looking for more amazing summer long weekend projects certainly check out our Sea Glass Bottles for a fabulous patio DIY centrepiece.