How to Decorate Amazing Campfire Cupcakes
We are so excited about the long weekend and even more excited to show you our new campfire cupcakes! These adorable themed cupcakes are both charming and delicious. So, let's grab the ingredients and get started!
This blog post may contain affiliate links. What does that mean? We may get a small commission if you make a purchase using our links, which helps us to keep posting new holiday content every week.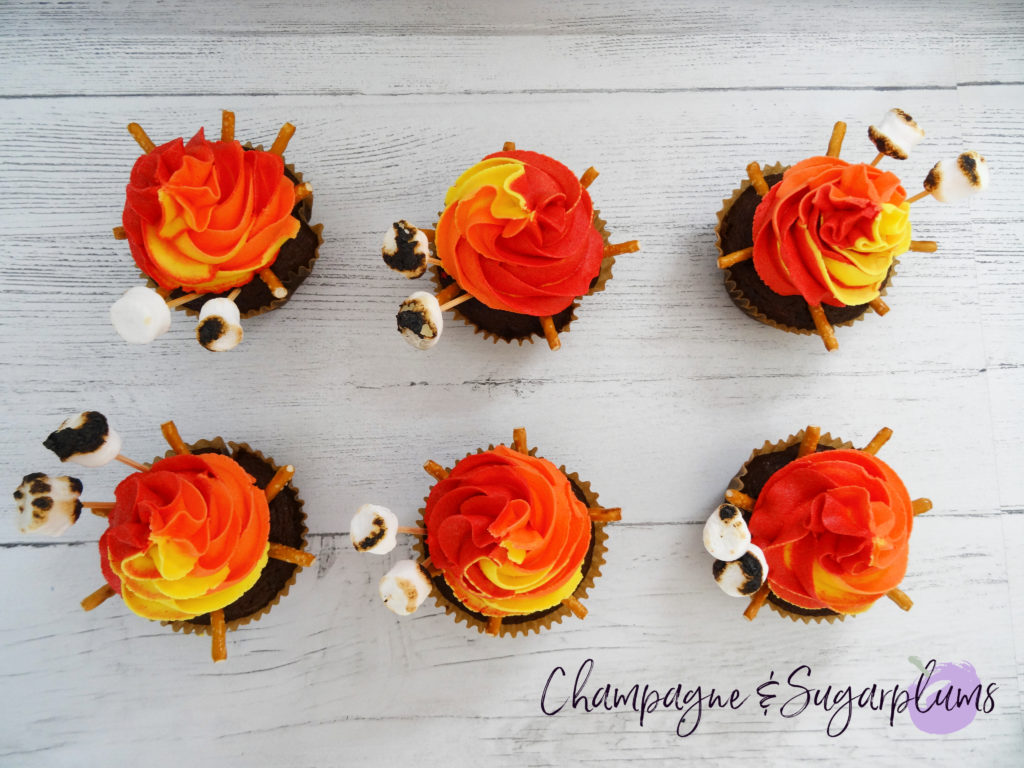 Amazing Campfire Cupcakes
What You'll Need:
Chocolate Cupcakes
Buttercream Icing
Food Colouring
Stick Pretzels
Mini Marshmallows
Toothpicks
Cupcake Liners
A Lighter
Piping Bags
Large Star Icing Tip
Plastic Wrap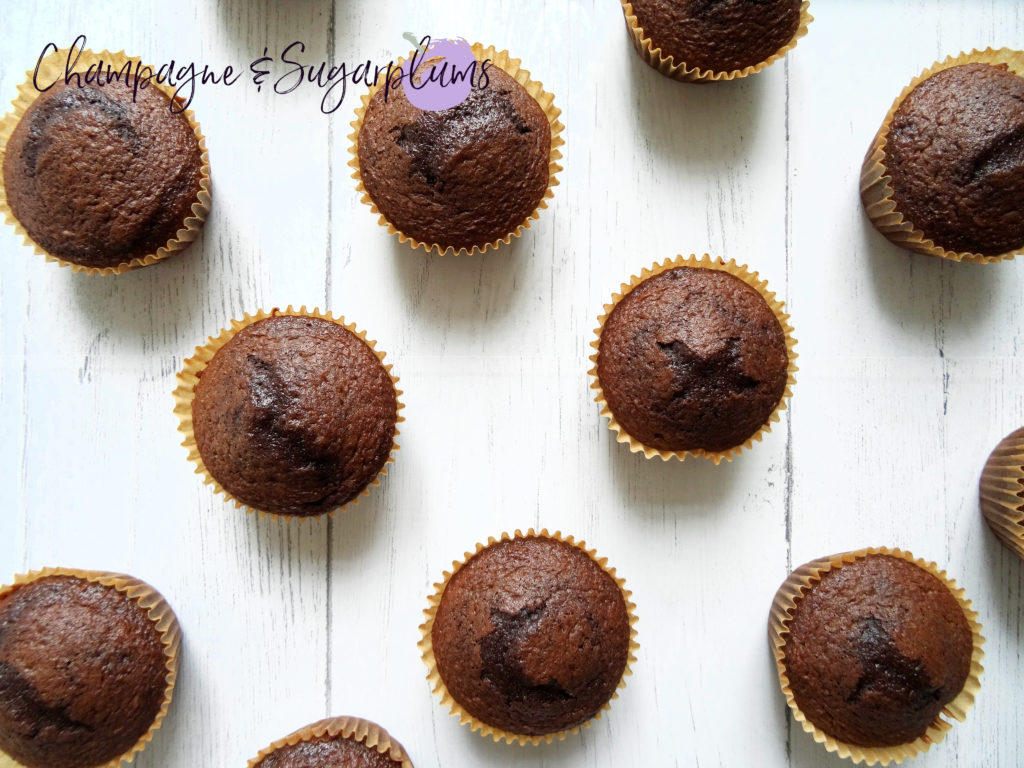 First, make cupcakes using your favourite chocolate cake recipe. We like this one from Vegan Huggs. While they are baking and cooling, let's begin to make the fiery icing!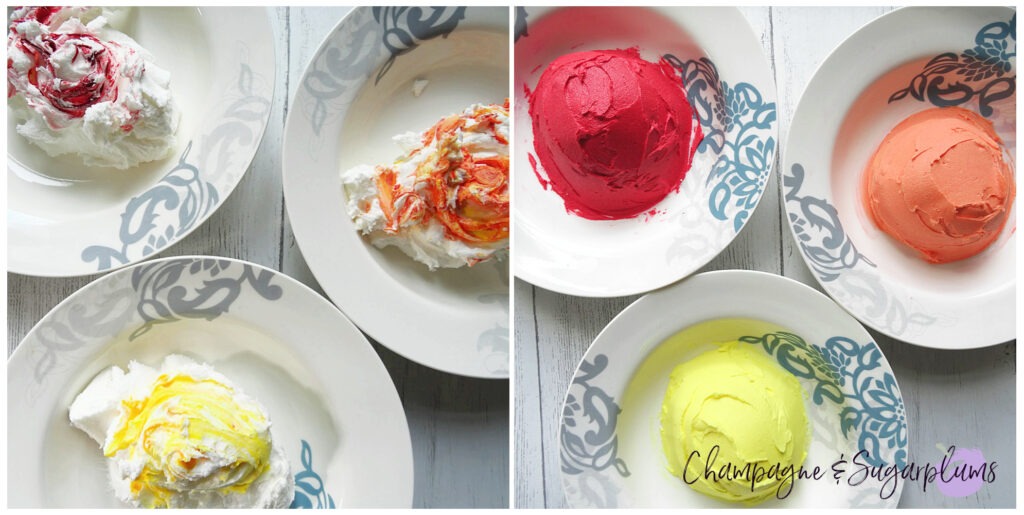 Using a delicious buttercream icing (our recipe is at the end of this page), create three equal portions of icing. Add food colouring to each portion to make one red, one orange and finally, one yellow. We strongly recommend using gel colouring over the liquid type. The gel will give more vibrant colours and will not change the consistency of the icing.
Place the colours in a single line on top of a piece of saran wrap. One line per colour, side by side.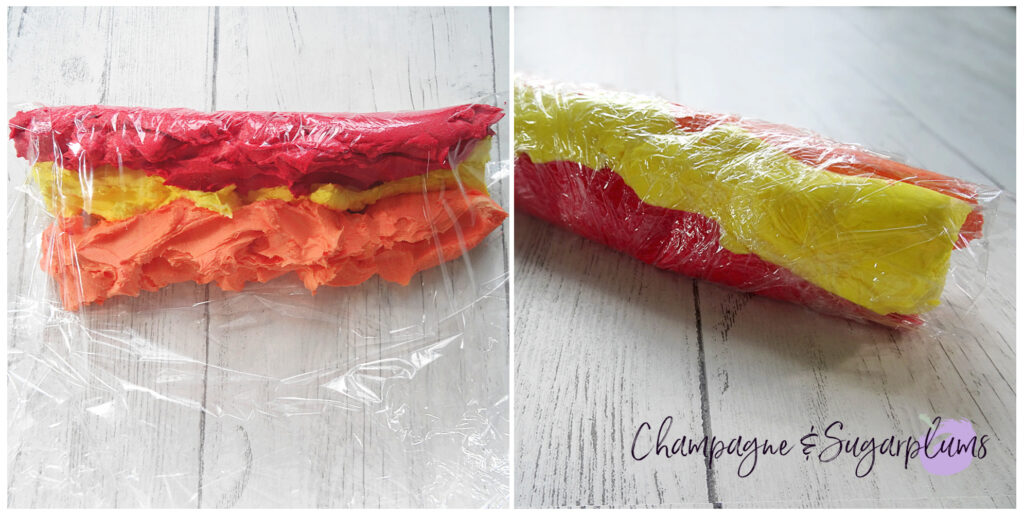 Carefully roll the icing into a log shape.
Place the rolled icing into a prepared pipping bag with a large star tip.
Getting back to the cupcakes! Once the cupcakes have cooled, break pretzel sticks in half and push them into the cupcakes, creating logs for the fire. Six pretzel pieces look great.
Once the pretzel sticks are in place, carefully pipe the icing onto the cupcake. Using a circular motion, starting wide and ending in a pointed tip.
Now for the charming part! Place a mini marshmallow onto the end of a toothpick and then carefully toast them to create a roasted marshmallow look. Perfect for making tiny s'mores!
Finally, stick the cute mini marshmallow sticks into the campfire cupcakes to complete these adorable long weekend cupcakes!!

Ingredients
1 Cup Butter
2 Tsps Vanilla
4 Cups Icing Sugar
3 Tbsps Milk
Instructions
Use an electric mixer to beat the butter until light and fluffy, 1-2 minutes. Add the vanilla flavour and mix well.
Add the icing sugar, one cup at a time.
Add milk and mix until thoroughly combined.
Do you love these Charming Campfire Cupcakes as much as we do? Need more camping ideas, certainly try our Campfire Rotini Pasta, perfect for making at the campsite.