Tropical Party Decor – Easy Breezy Pineapple Garland
We are so excited about this beautiful tropical party decoration that is so easy to make, you'll be surprised. This stunning tropical party decor works for many occasions, including baby showers, first birthday, bridal showers and much more. We love it for summer weekends, perfect for any beach, pool or tropical themed party! Hang it on any patio for a pop of colour, this bright party decor will certainly make your party fabulous!
This blog post may contain affiliate links. What does that mean? We may get a small commission if you make a purchase using our links, which helps us to keep posting new holiday content every week.

What You'll Need:
Green paper in light and dark colours
Yellow paper
Pink paper
Scissors
Yarn
Glue
Hole punch
Flower punch
Begin by cutting an 8.5″ x 11″ piece of green paper in half and then folding those pieces in half again. Cut a heart shape out of the folded paper, cutting it out from the creased side.
On the curved edge of the folded heart, cut out four teardrop shapes. These should get gradually smaller the closer to the pointed tip.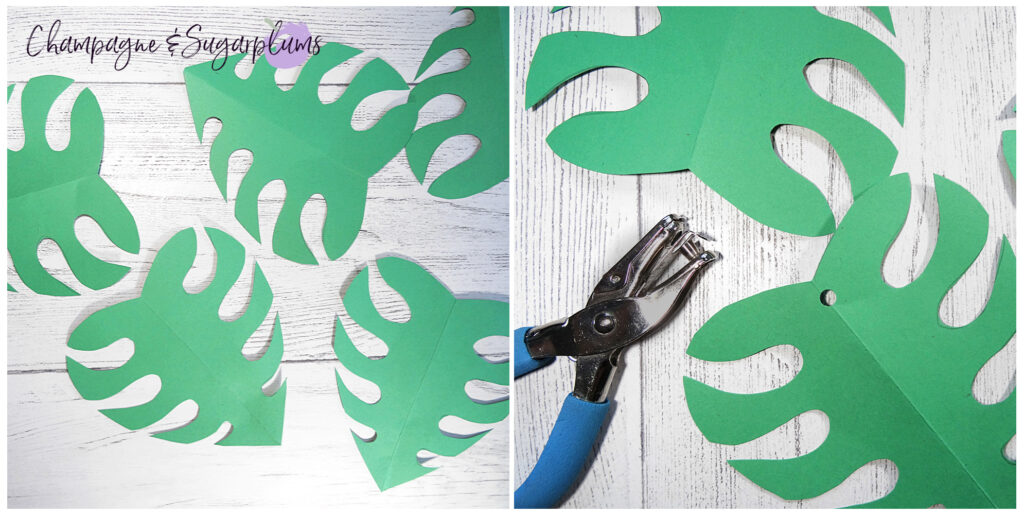 Keep cutting out leaves until you have about two dozen and then make holes on the wide end of the leaves with a hole punch.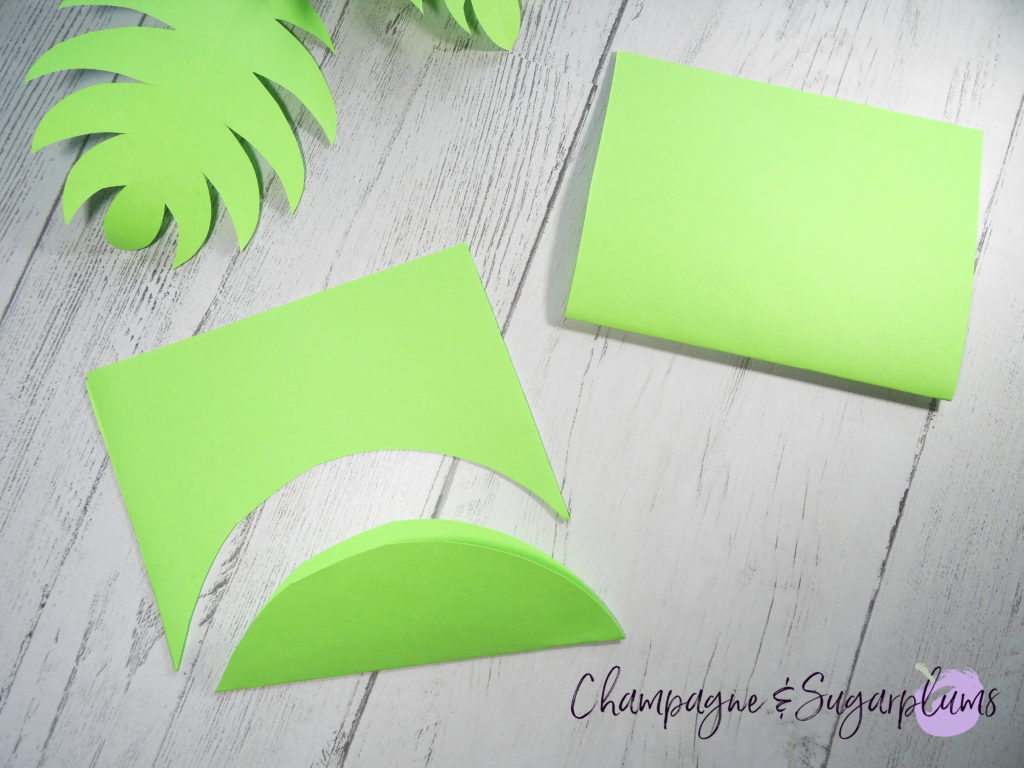 Repeat the first step with light green paper. This time cut a half football shape from the folded edge of the paper.
Almost finished this beautiful Tropical Party Decor!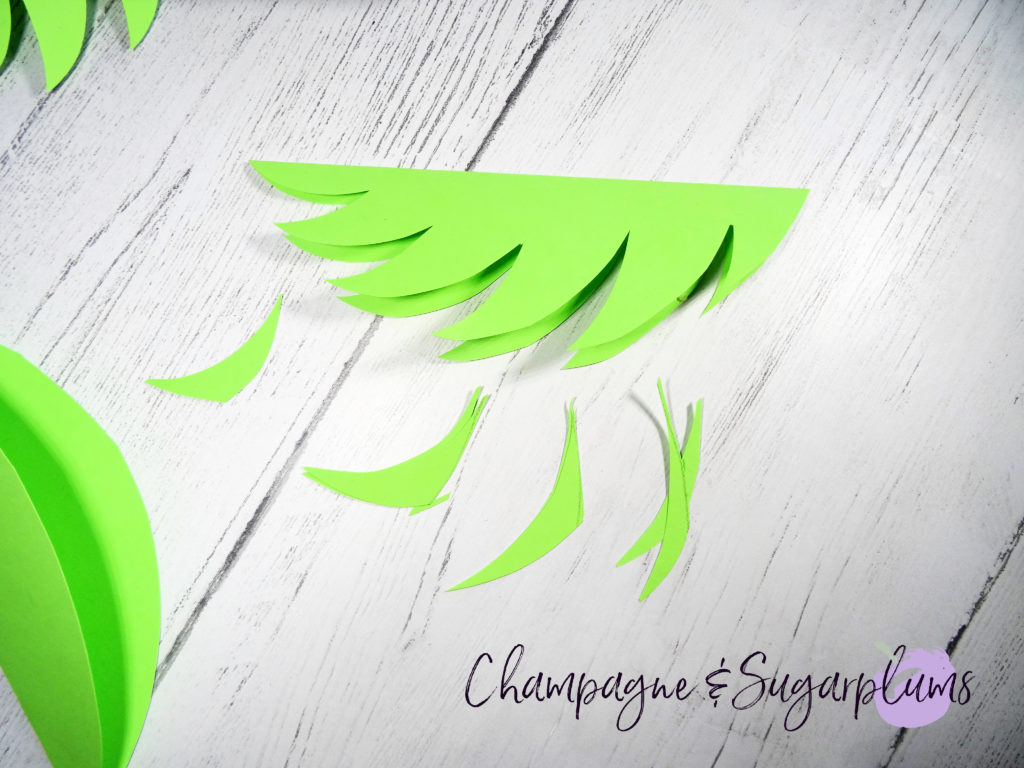 This time, cut out five thin, sharp curves from the unfolded edge of the half football.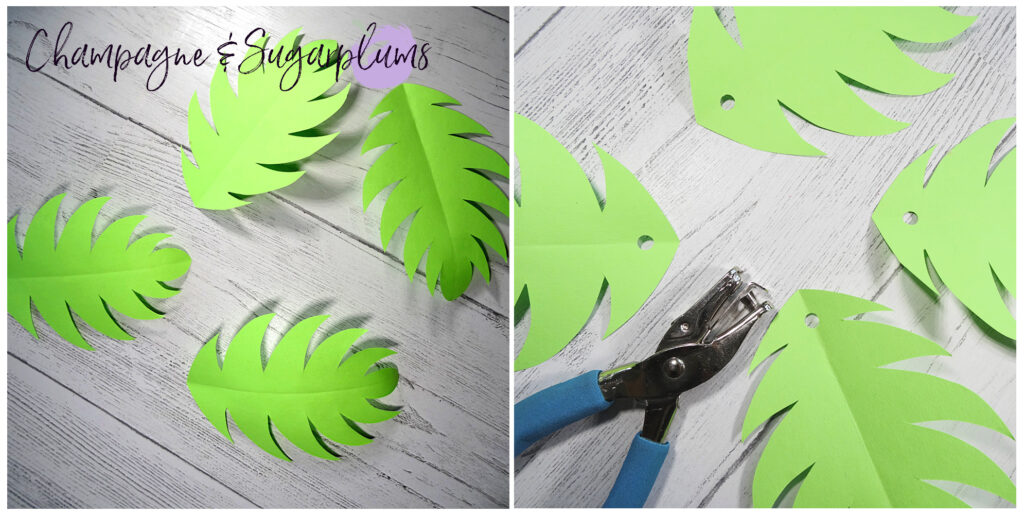 When all your leaves are ready, use the hole punch to make small circles in the bottom of the leaves.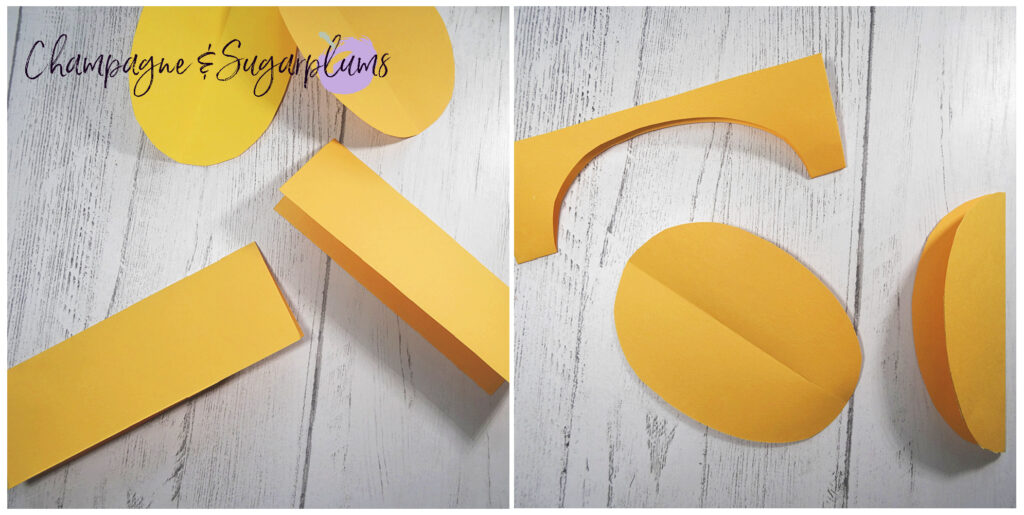 Once more, follow the first step with yellow paper this time. Cut a half oval from the folded edge of the creased paper.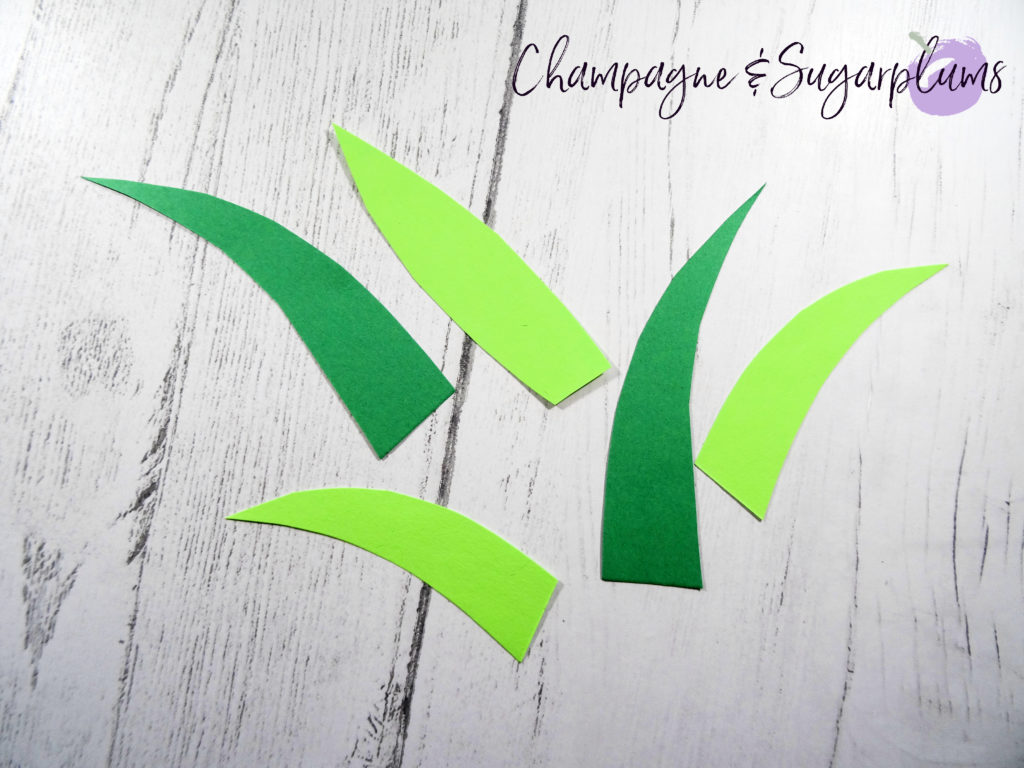 Using the scrapes left over from cutting out the leaves, make pineapple fronds by cutting out curved leaves.

To assemble the pineapples, attach two of the yellow ovals together. Add two more (four ovals per pineapple in total) and then glue the fronds onto the flat back of the pineapple.

Punch flowers from pink paper and either use a punch or scissors to make small yellow stems. Glue the stems in the centre of the flowers.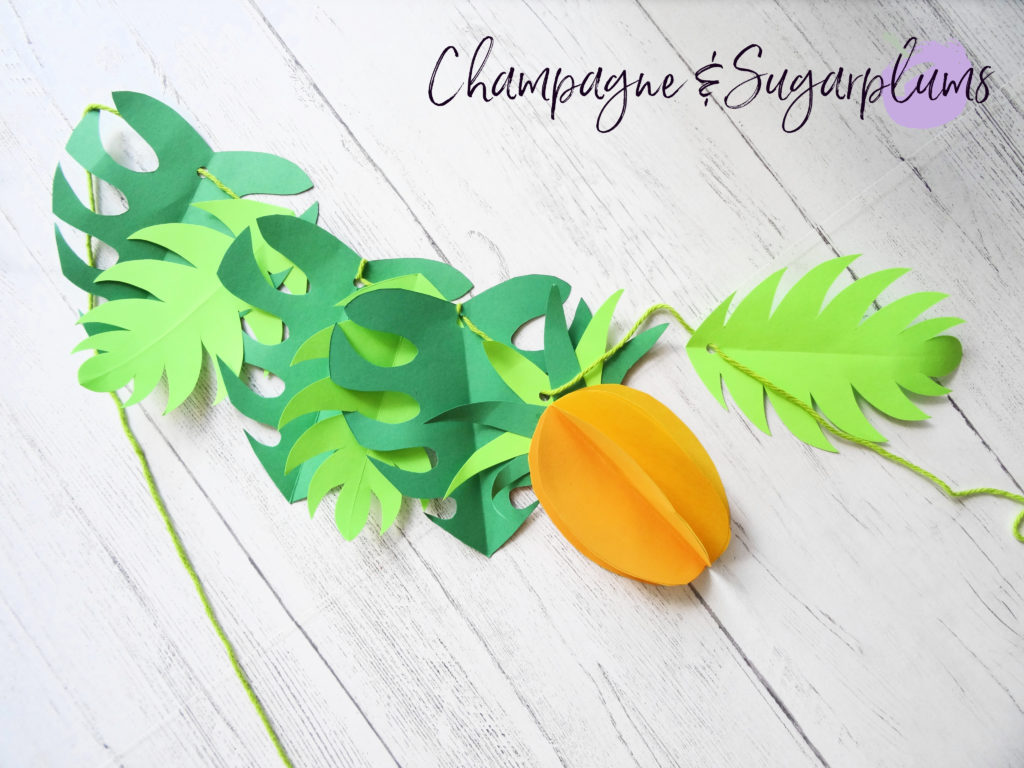 String the leaves, alternating light and dark, onto a piece of yarn. Add a pineapple on every four or five leaves. We made two dozen of each colour of the leaves and ten pineapples which gave us two 4′ garlands.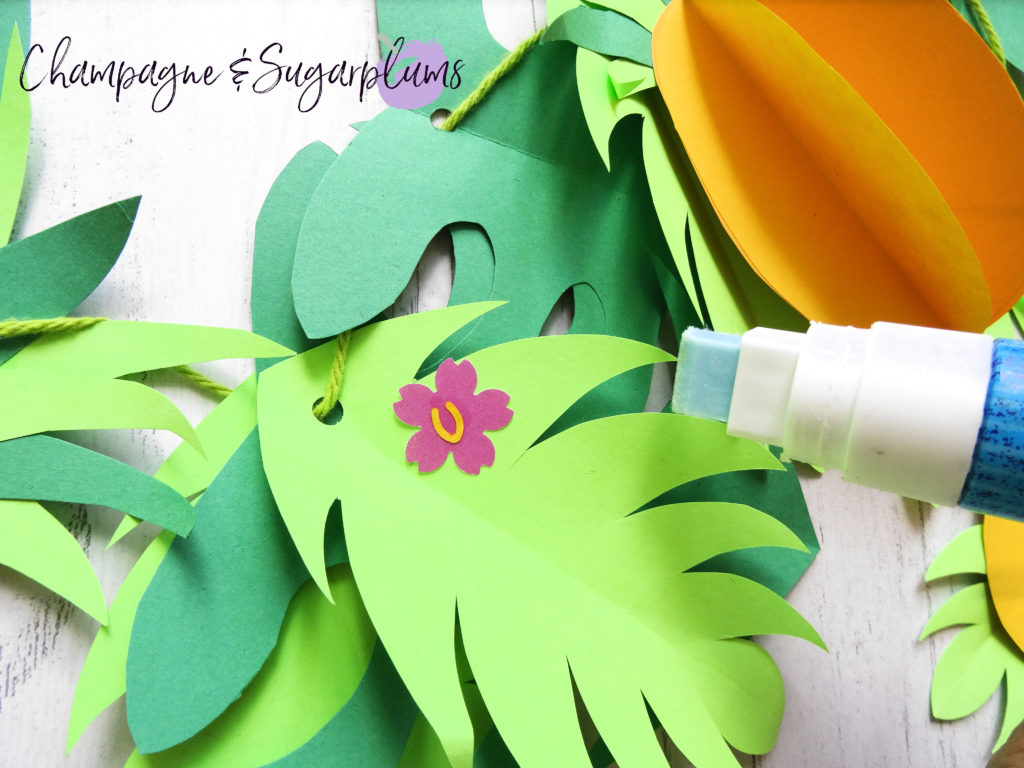 Lastly, glue the little pink flowers onto the leaves. Sprinkle them out at random in between the pineapples and then the garlands are complete!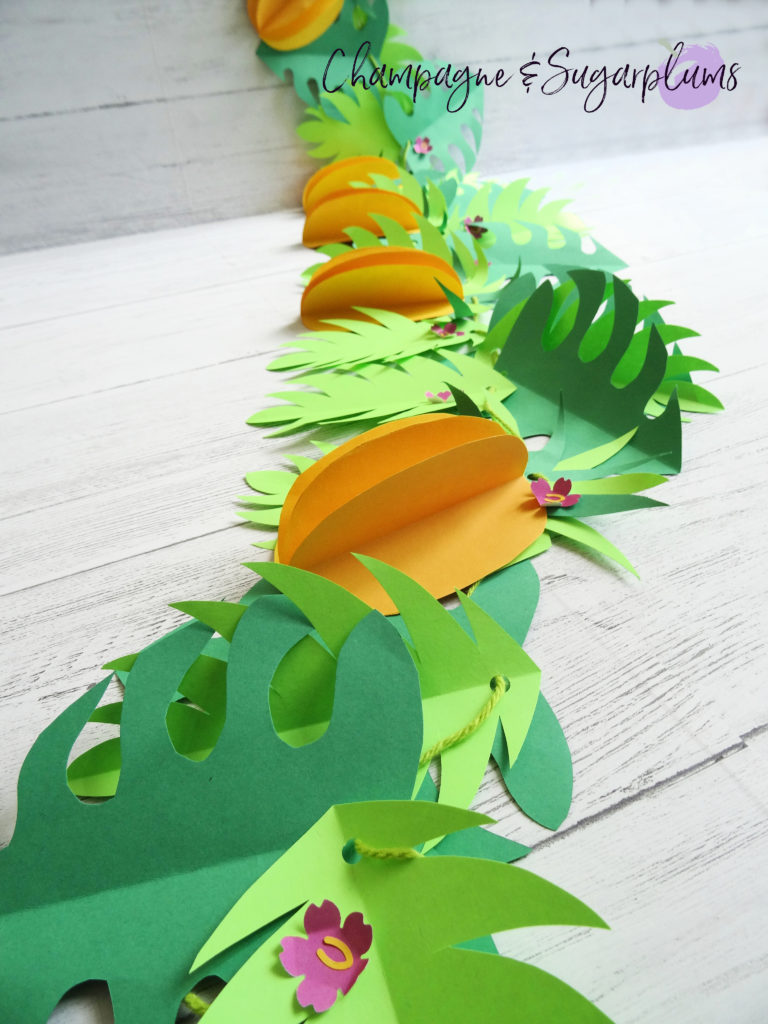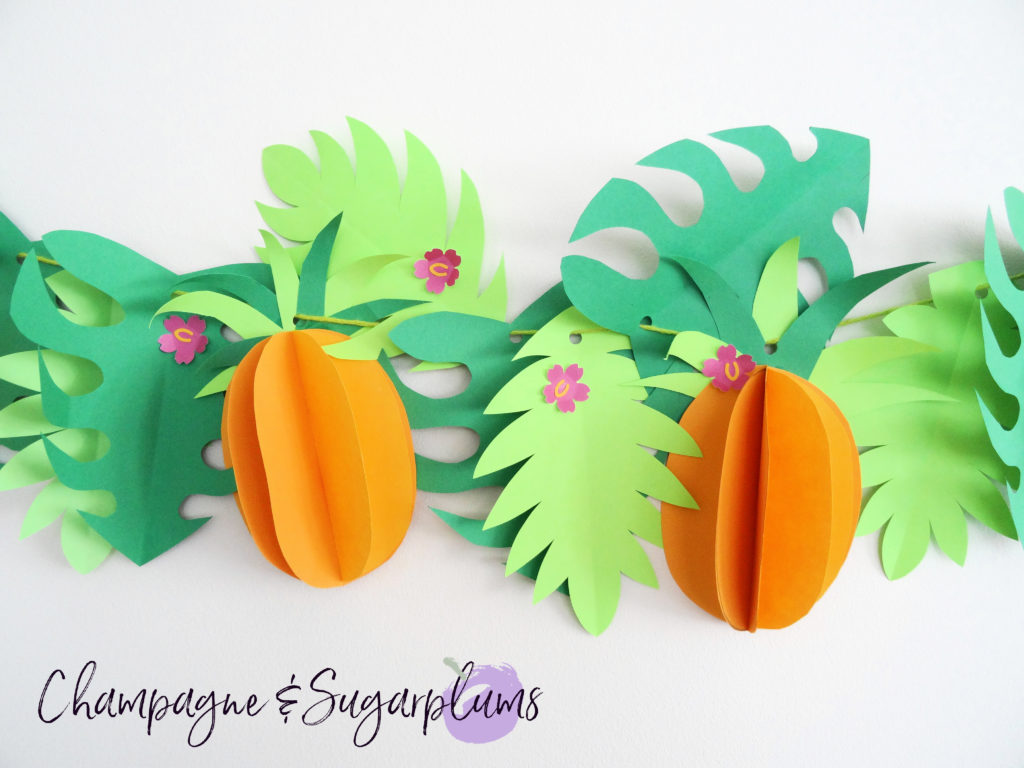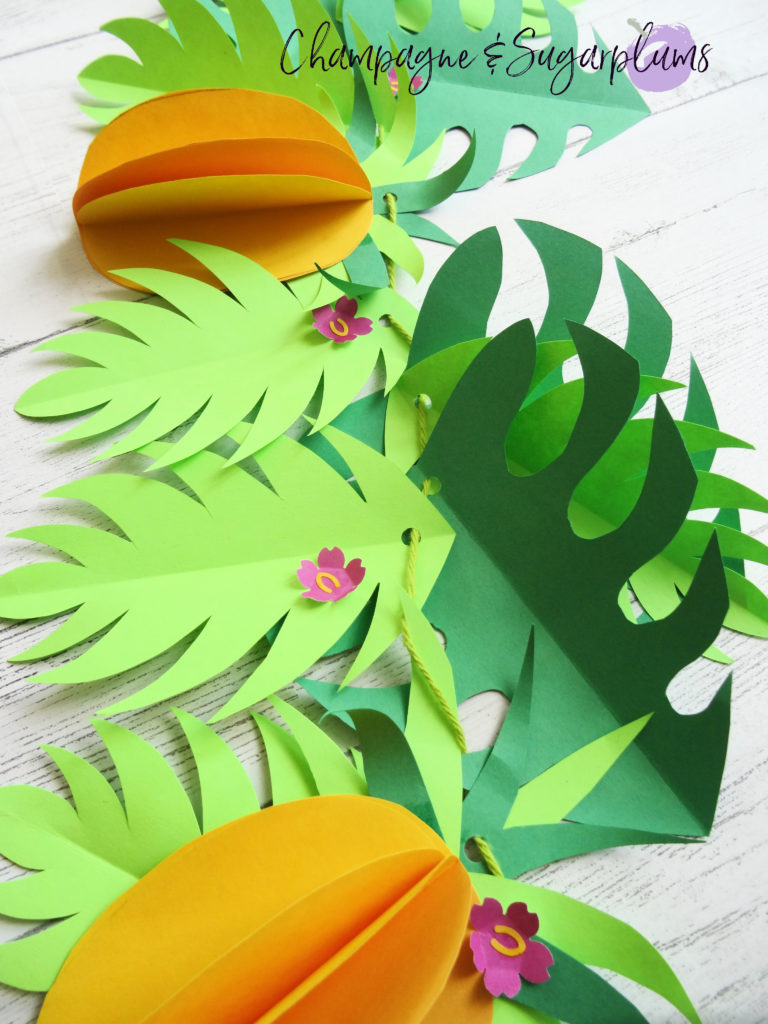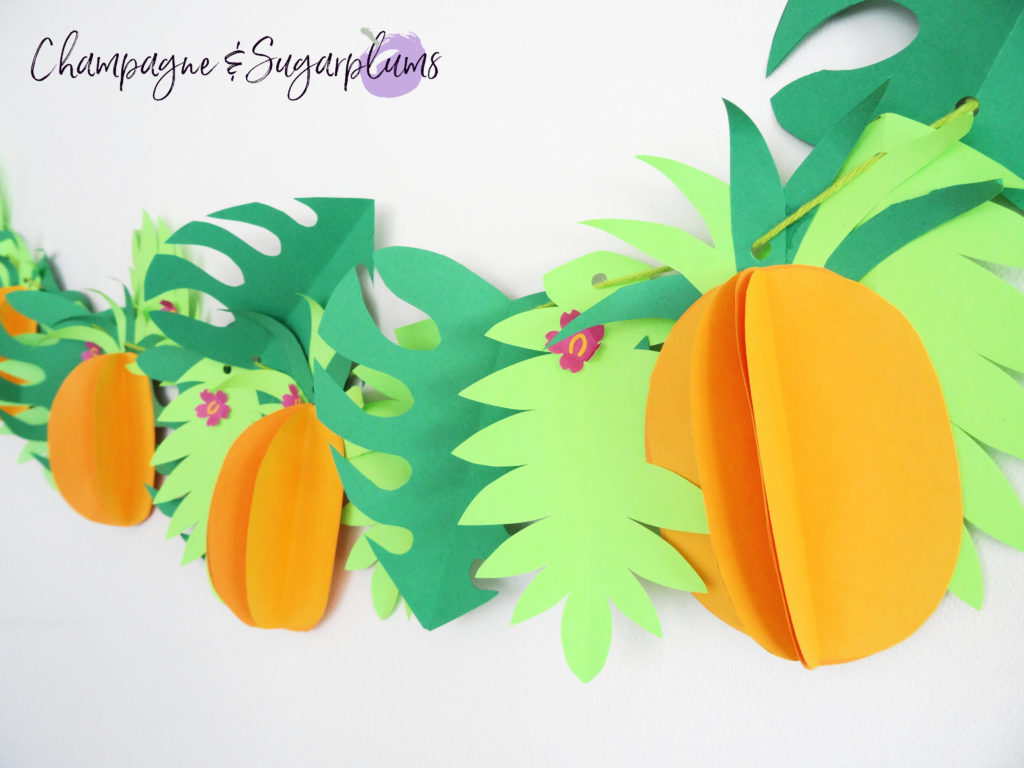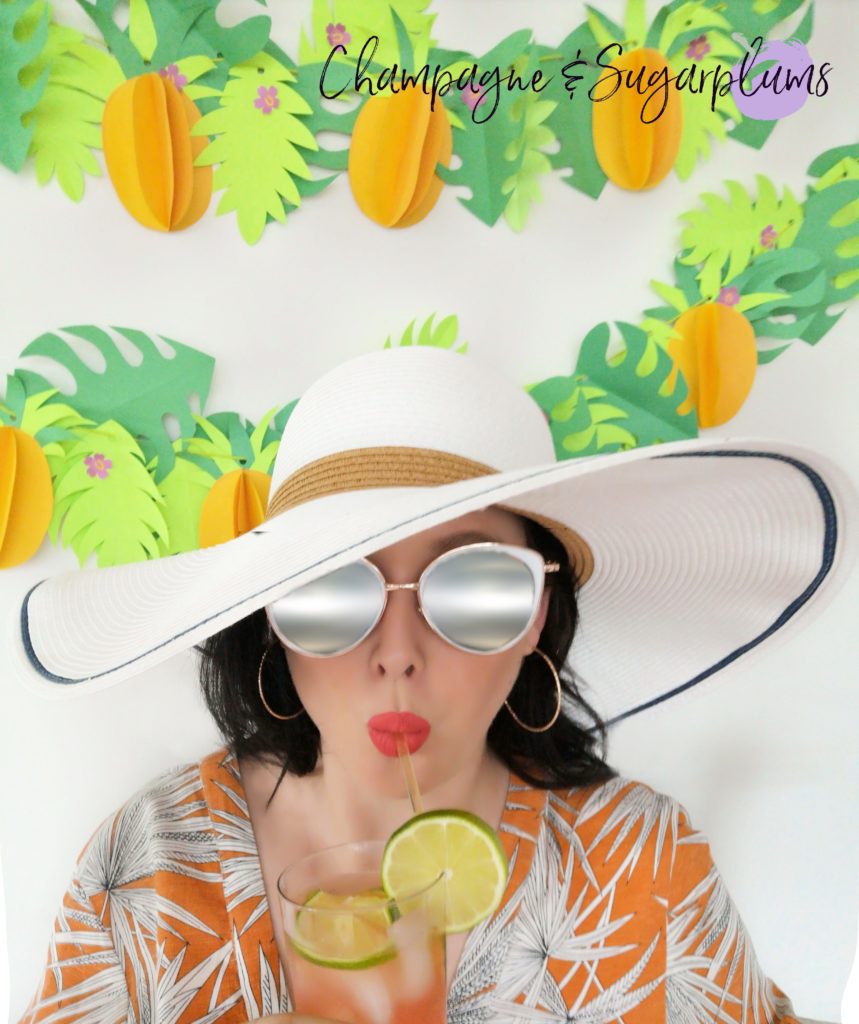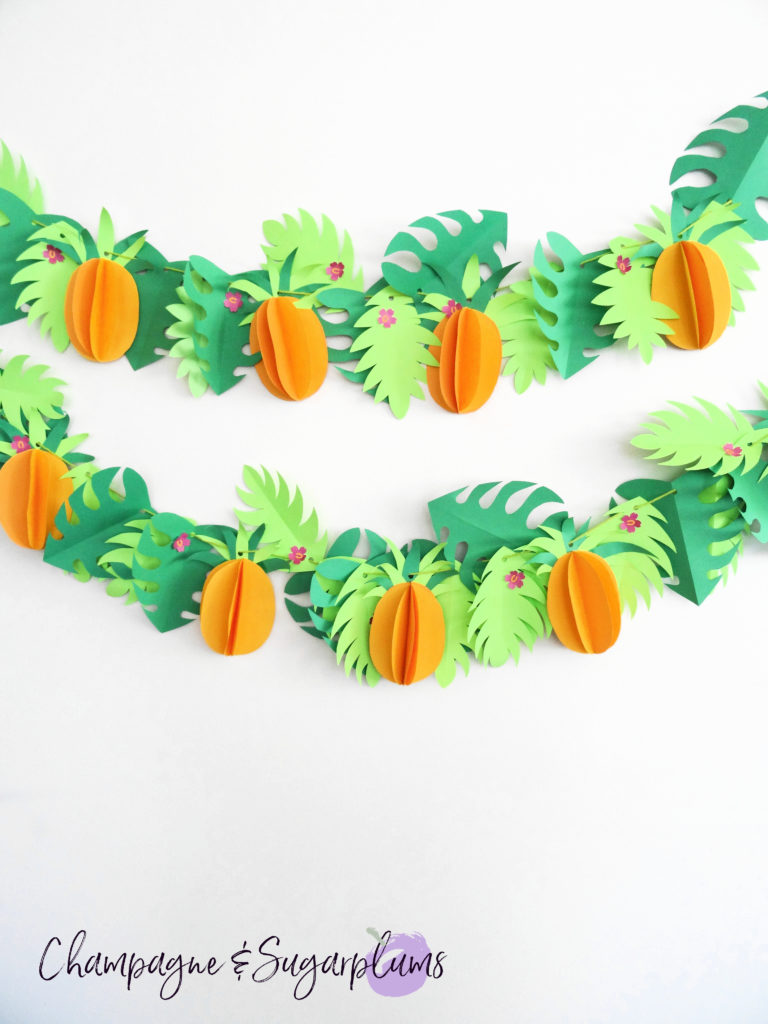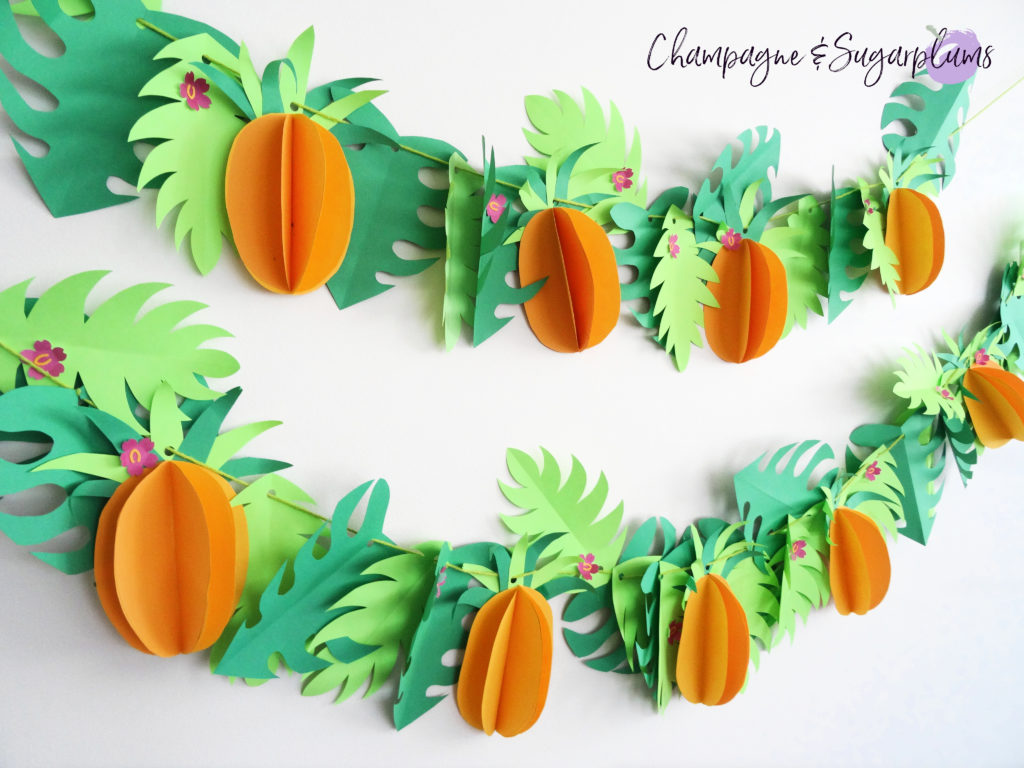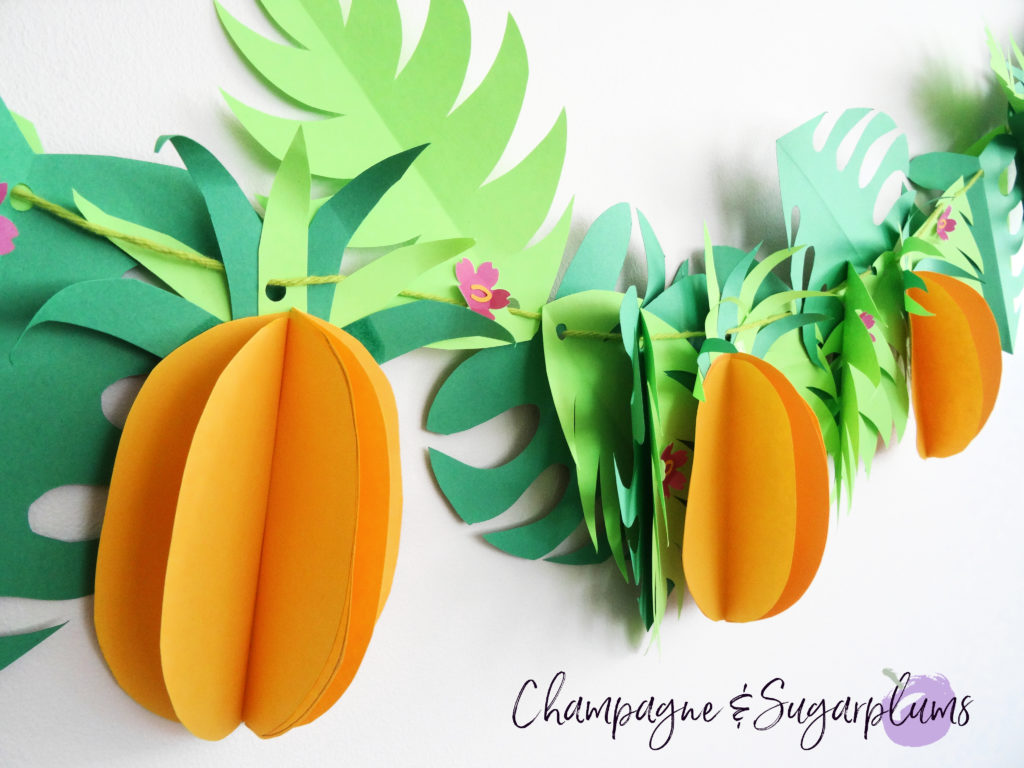 Love our Tropical party decor, but not quite ready for your long weekend luau? Try adding our Colour Pop Coasters for extra decor and serve our Peach Moscato Cocktails.