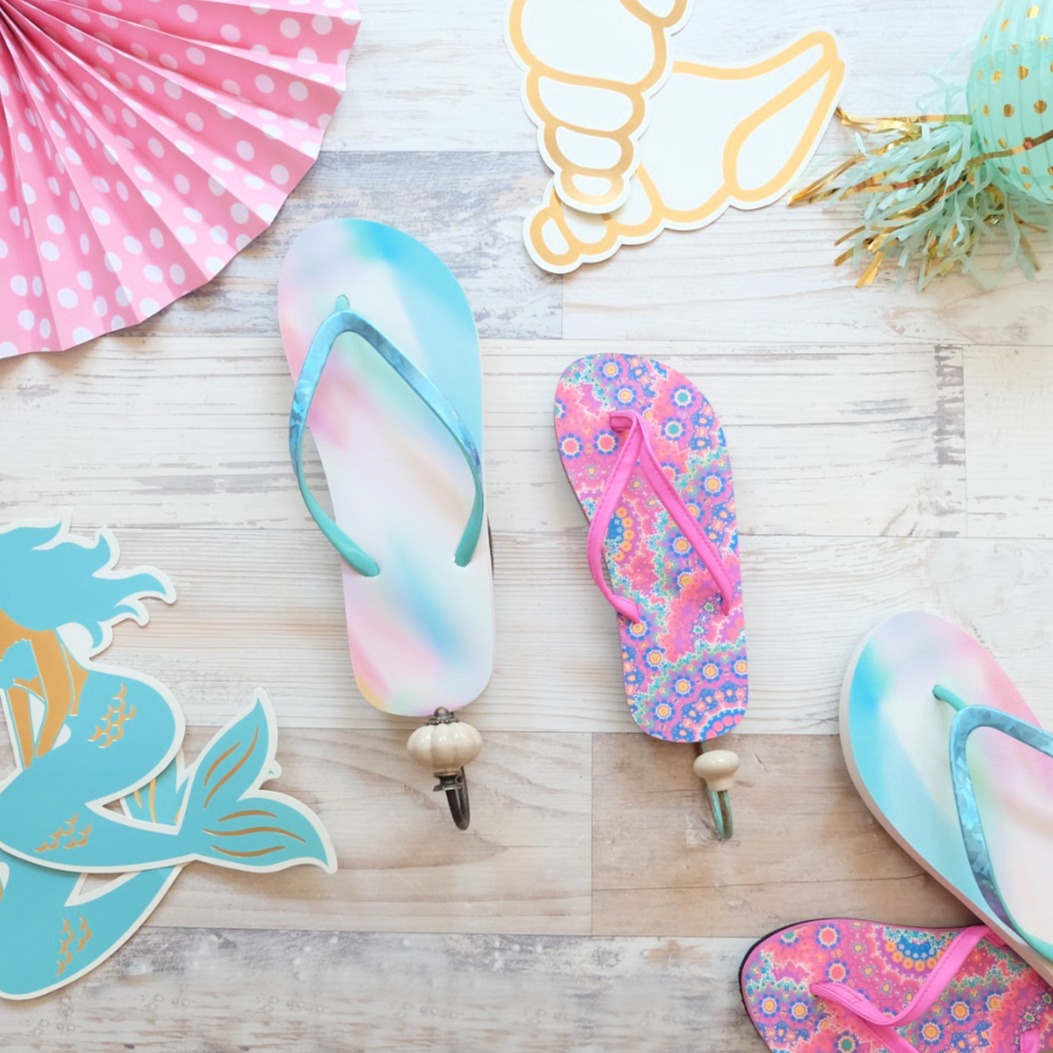 DIY Beach Decor – Fun Flip Flop Hanger
Looking for some cute and fun beach house, cottage or pool side patio decor? We have a super easy, DIY, beachy hanger for you! The flip flops for this craft were purchased from the dollar store, making this craft frugal, but still designer! Hang your hats or towels on this DIY Beach Decor – Fun Flip Flop Hanger. SO easy to make – you really can't pass it up.
This blog post may contain affiliate links. What does that mean? We may get a small commission if you make a purchase using our links, which helps us to keep posting new holiday content every week.
Pick your favourite colour flip flop, most dollar stores should have some great options, a hook to attach it to and you're set! These flip flop hangers have only ONE step…that's how easy this project is. All you need to do is glue your flip flop to the hanger and then you've definitely got the cutest, beachiest pool side hangers!
What's not to love? Beachy vibes, dollar store buys and less then 10 minutes to put together. Beach themed decor can cost you a lot of money at the department stores, so save the money and make your own by following our easy tutorial!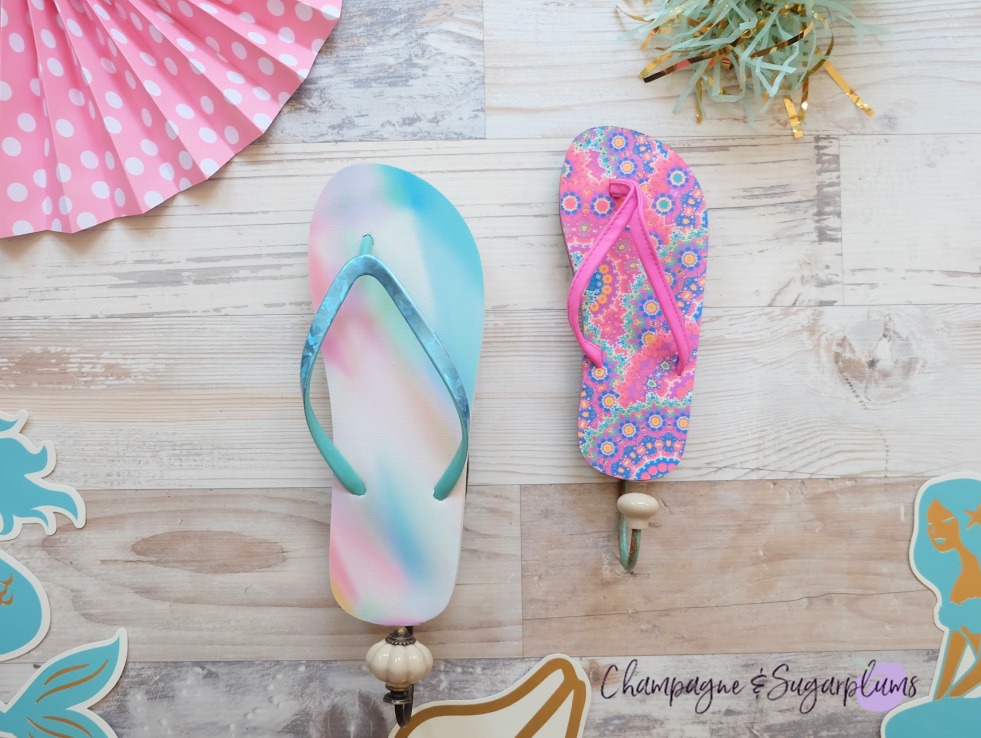 DIY Beach Decor – Fun Flip Flop Hanger
What you'll need:
Flip Flops
Wall hanger
Hot glue gun with glue
Here's how to complete this project – glue the flip flops onto the wall hanger. That's really all there is to do! We told you this one was easy.

We are absolutely in love with this DIY; it's easy and looks so awesome hanging around the pool or at the cottage, perfect for long weekend lounging and BBQ get-togethers.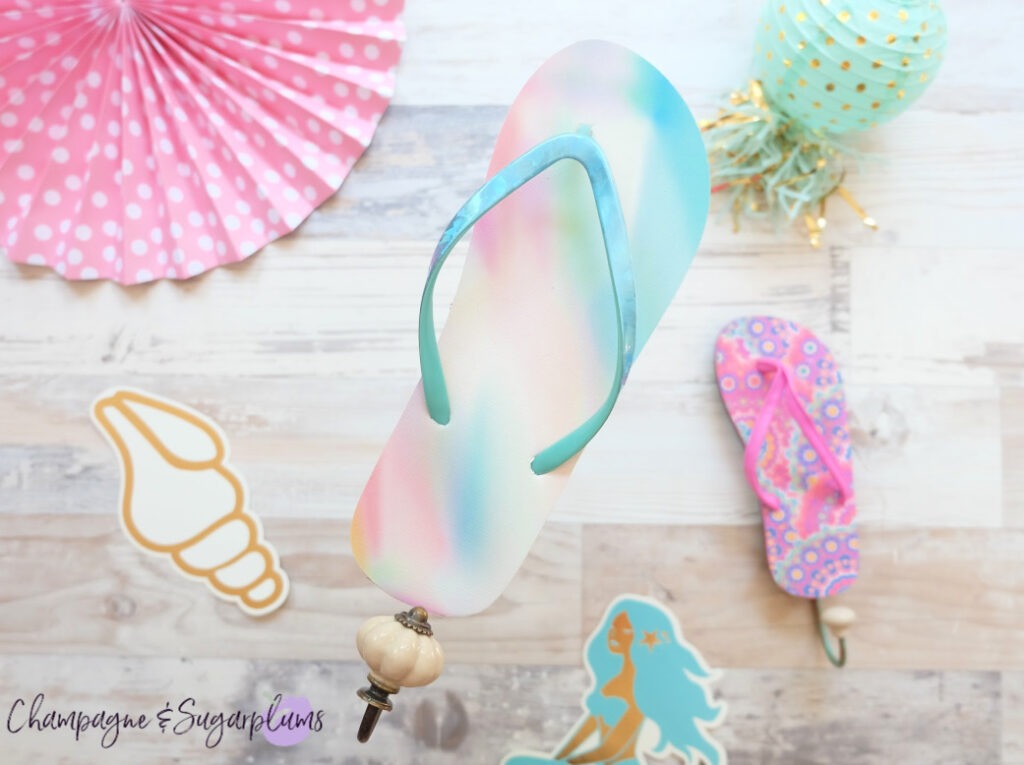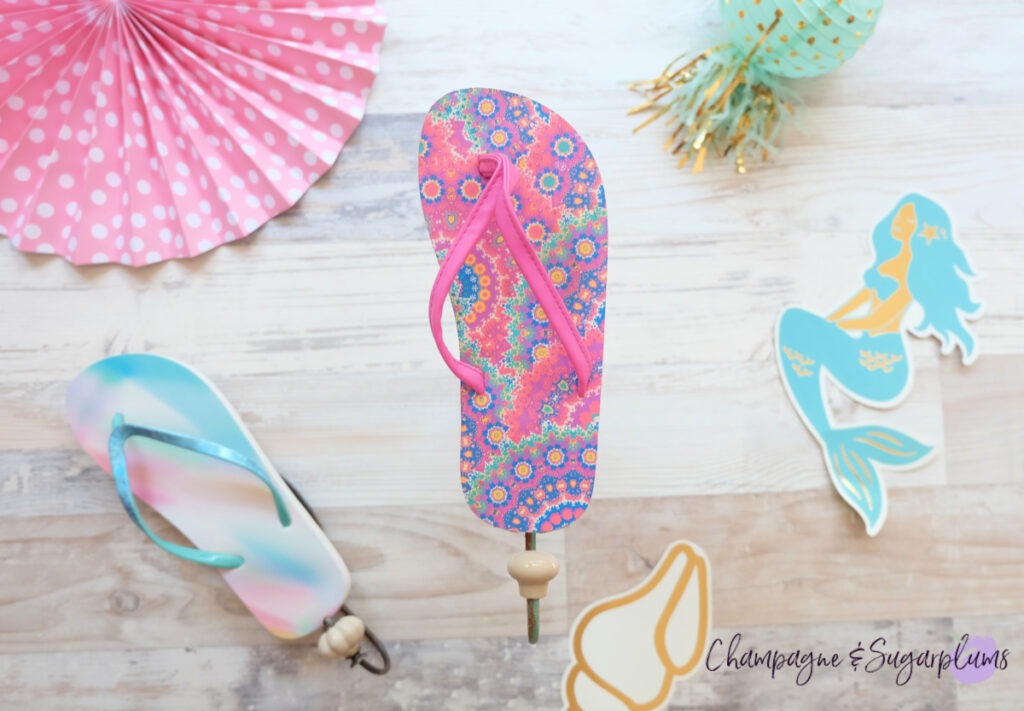 We hope you loved this DIY Beach Decor – Fun Flip Flop Hanger as much as we do! Looking for more summer long weekend ideas? Certainly check out our Make Your Own Sea Glass Bottles or our Summer Food Tent to protect your food from pesky bugs! Happy Crafting!