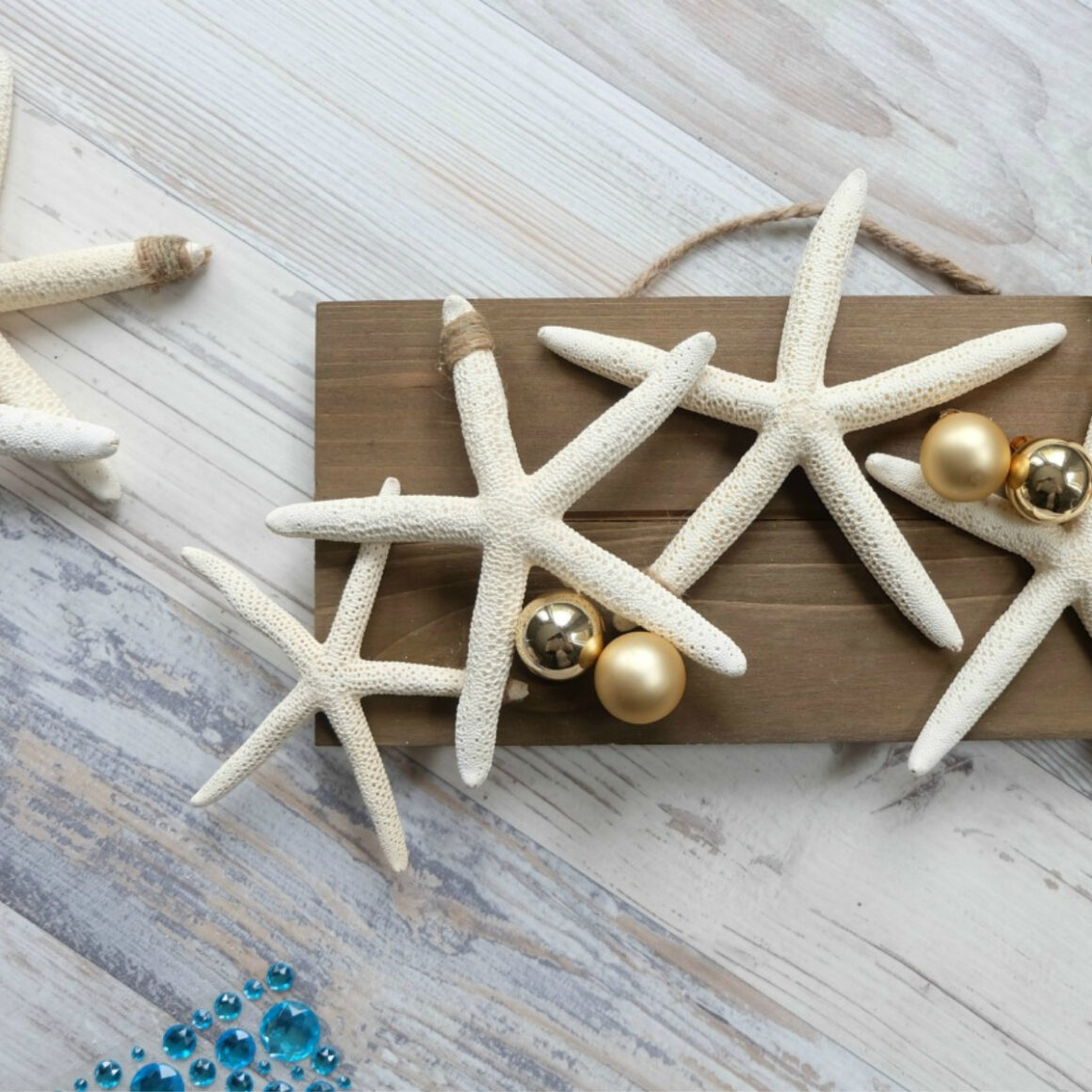 2 Step DIY Coastal Christmas Starfish
We love coastal, and this easy 2 Step DIY Coastal Christmas Starfish is no exception. Coastal is just one of the things we love about this craft, we also love it because it's super easy to make, taking less then ten minutes to accomplish with only TWO steps! Now, this is a project we can all manage to put together during the busy holiday season.
*Disclosure: Some of the links in this post are affiliate links. There may be a small commission made by our recommendations, and/or link to products mentioned or services on this website. Any potential purchase you make will help us continue to bring you amazing content, step-by-steps and product reviews.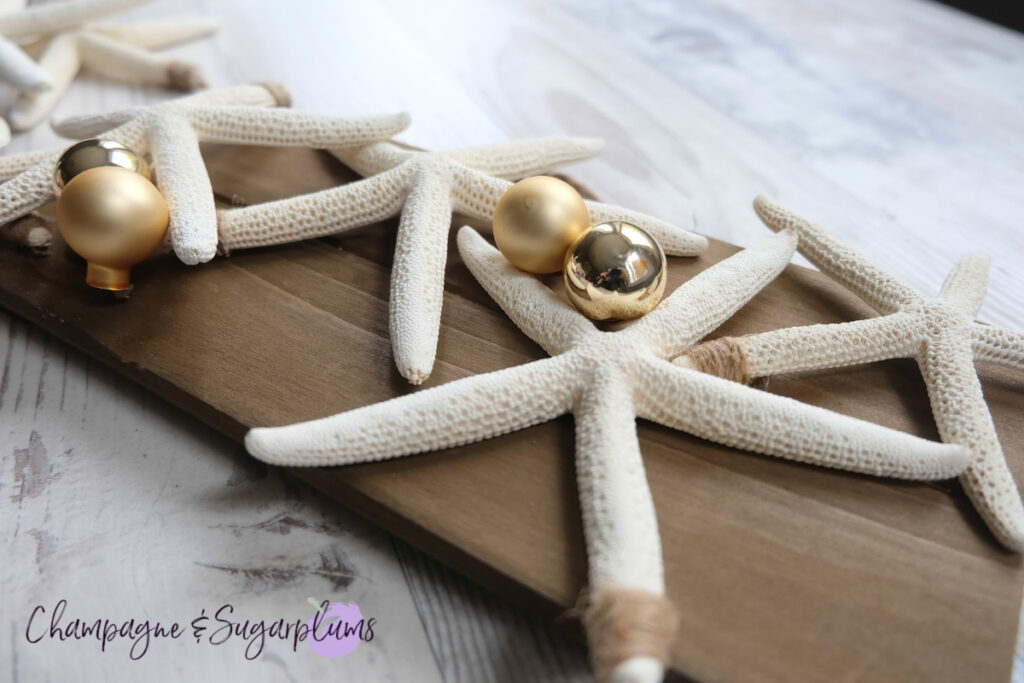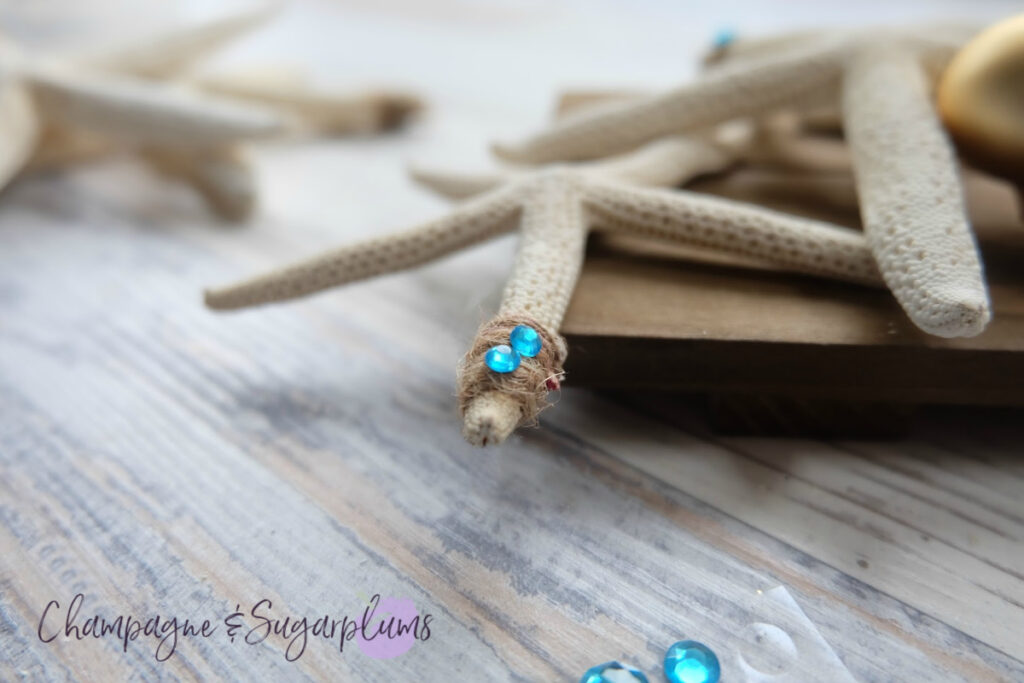 Coastal is all about bringing the beach into your home. Colours such as teal, white, accents of red, and natural woods will look great with a beachy themed holiday.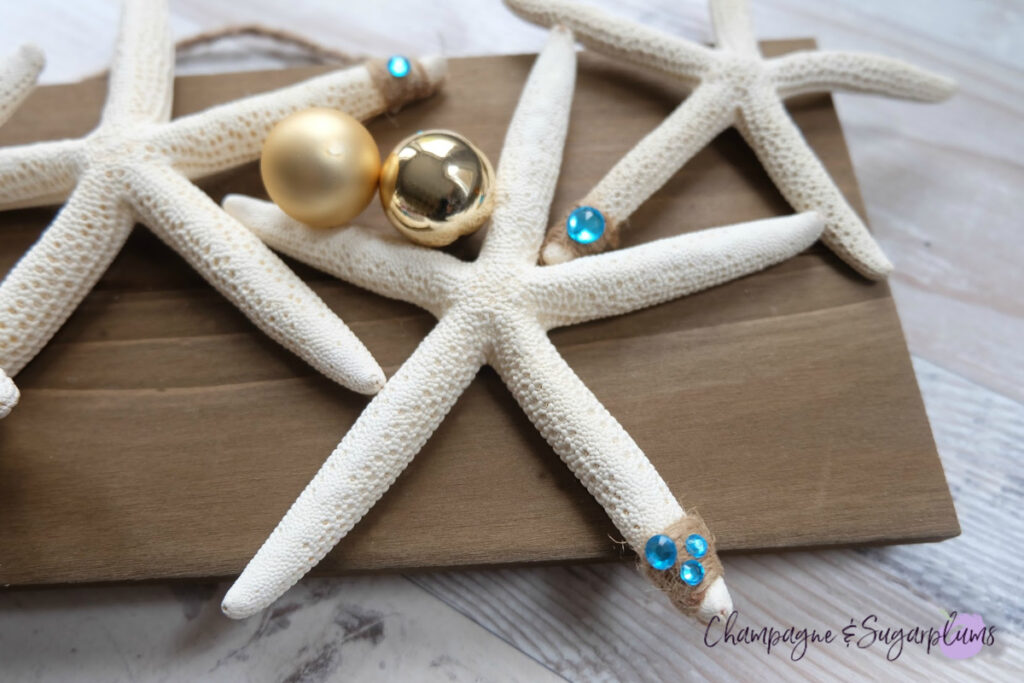 This coastal Christmas decor project was easy to accomplish, once you have the arrangement the way you like it, all you need to do is secure it in place. Using a hot glue gun makes things quick and simple to put together. Once it's done, it looks like something that could be bought from Home Sense or Pottery Barn!
How to make a 2 Step DIY Coastal Christmas Starfish Decoration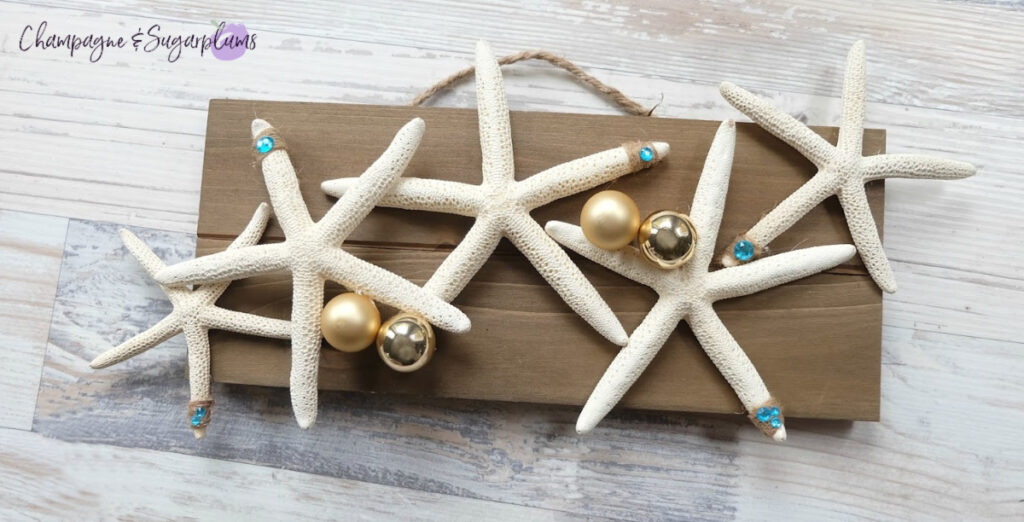 What you'll need:
Starfish
Wooden board
Teal and gold coloured accents (baubles, jewels etc)
Hot glue gun
Step 1. First, arrange the starfish on the board evenly. We recommend having a couple of the starfish "legs" hang over the end and side of the board, this gives a ton of depth and makes it appealing to look at. Add the baubles and jewels. Place them randomly throughout the design, use groups of two or three. Move all of the materials around until your happy with how they look.
Step 2. Once you're happy with the design you can being to glue the pieces down. Use the hot glue gun to glue the starfish and baubles onto the board securely.
That's all! We hope you loved this coastal Christmas decoration as much as we do! Happy Crafting! Loving this DIY? We have a lot more fun and easy Christmas decor projects for you to check out like our Christmas Card Photo Boxes, perfect to hold Christmas cards, photos with Santa or a great gift idea!