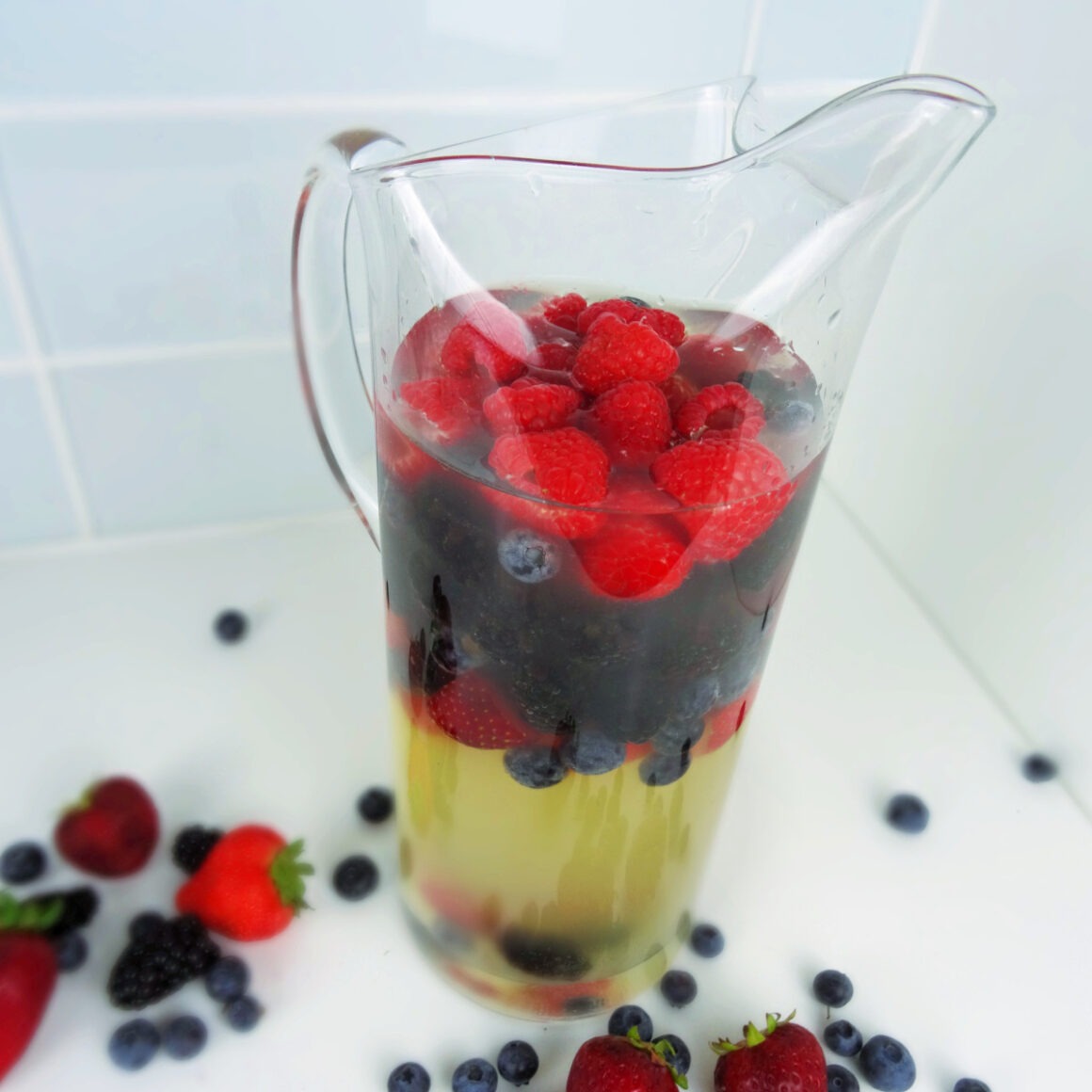 Red, Blue and Lychee Sangria
Originating from Spain, sangria is a sweet cocktail made by combining wine and fresh fruit. This delicious drink is festive, fancy and therefore perfect for Fourth of July celebrations. Not to mention, this fruity, boozy cocktail is amazing in summer, since the fruits and berries are in season. Traditionally, a Spanish red wine is used – but we wanted to create a lighter tasting, red, white and blue drink for a patriotic treat! So, get your glasses ready and greet your guests with a big pitcher of delicious LYCHEE SANGRIA!
This blog post may contain affiliate links. What does that mean? We may get a small commission if you make a purchase using our links, which helps us to keep posting new holiday content every week.
Serve this sangria chilled at your Fourth of July barbecue. This festive cocktail tastes great with the foods of summer, salads, hamburgers, steaks, and a variety of appetizers. Try this festive trail mix or our strawberry parfait, which not only compliments the sangria, but will have your guests clearing their plates!

What do you need to make a Red, Blue and Lychee Sangria?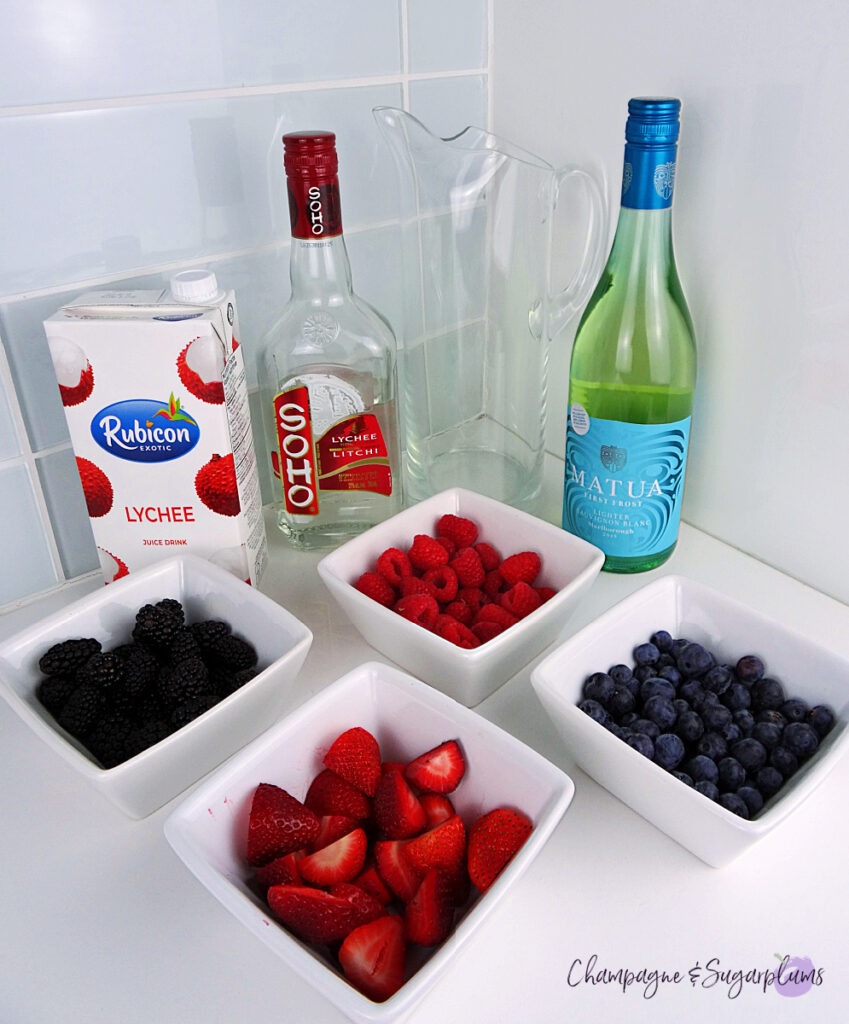 White wine – to create a light, fruity and fresh sangria
Lychee Liquor – to pair with the wine, giving an extra punch
Lychee Juice – this helps balance some of the alcohol, and really enhances the lychee flavour
Berries – raspberries, strawberries, blackberries and blueberries. Sangria must contain fresh fruits and we think these ones are best for a Fourth of July celebration!
How do you make Red, Blue and Lychee Sangria?
Pour the white wine into a pitcher and then add the liquor and lychee juice
Stir
Chop the strawberries and toss into the pitcher, top with whole blueberries, raspberries and blackberries
Chill in the refrigerator for 4 hours, or overnight if you can
When ready to serve, fill glasses half way, allowing fruit to fall into the glasses with the sangria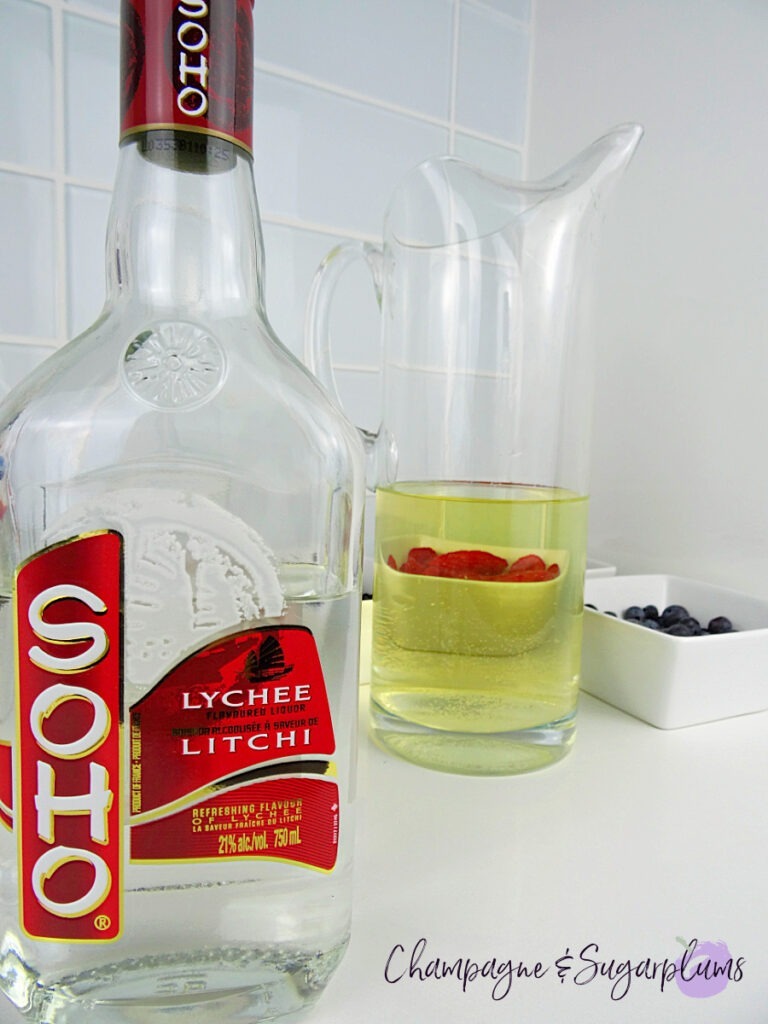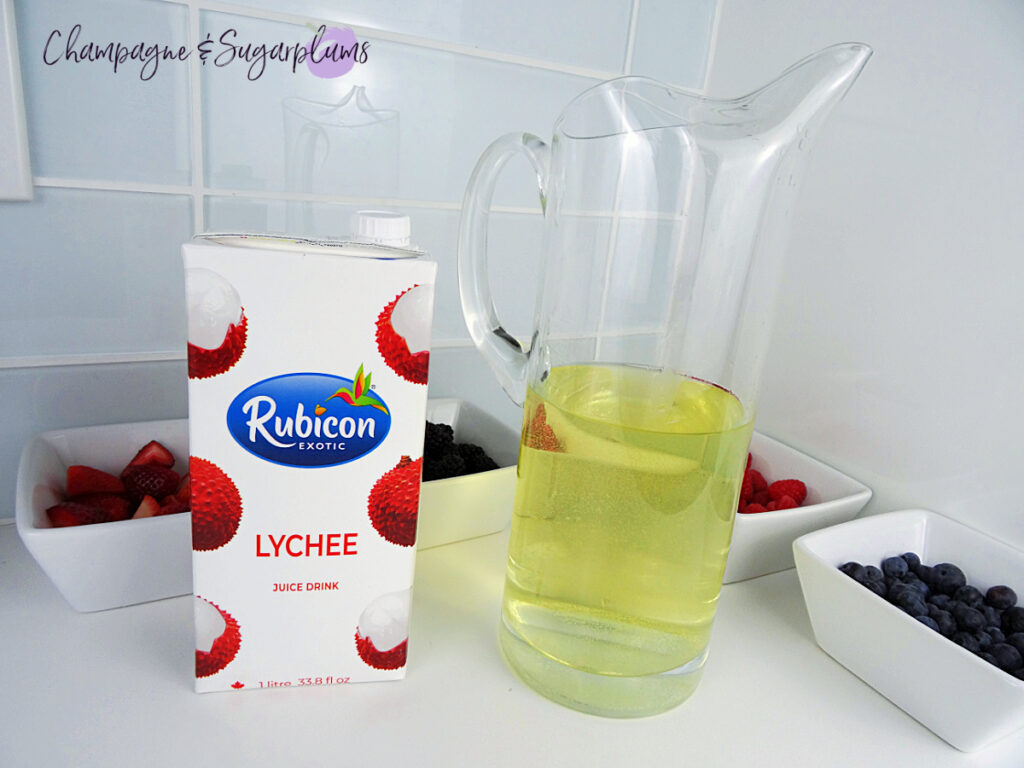 How to make the best sangria
Sangria is best when refrigerated for 4 hours, if not overnight. This will allow the berries to infuse with the wine and liquor, giving the sangria its flavour. If you don't have the time, don't worry! Let the sangria stand for at least 15 minutes.
This recipe is delicious and perfect for the Fourth of July, since strawberries, raspberries, blackberries and blueberries are in season. Using fresh berries is best as they won't become mushy like frozen fruit can. Plus, you'll achieve the red, white and blue colours that are essential for celebrating this festive occasion!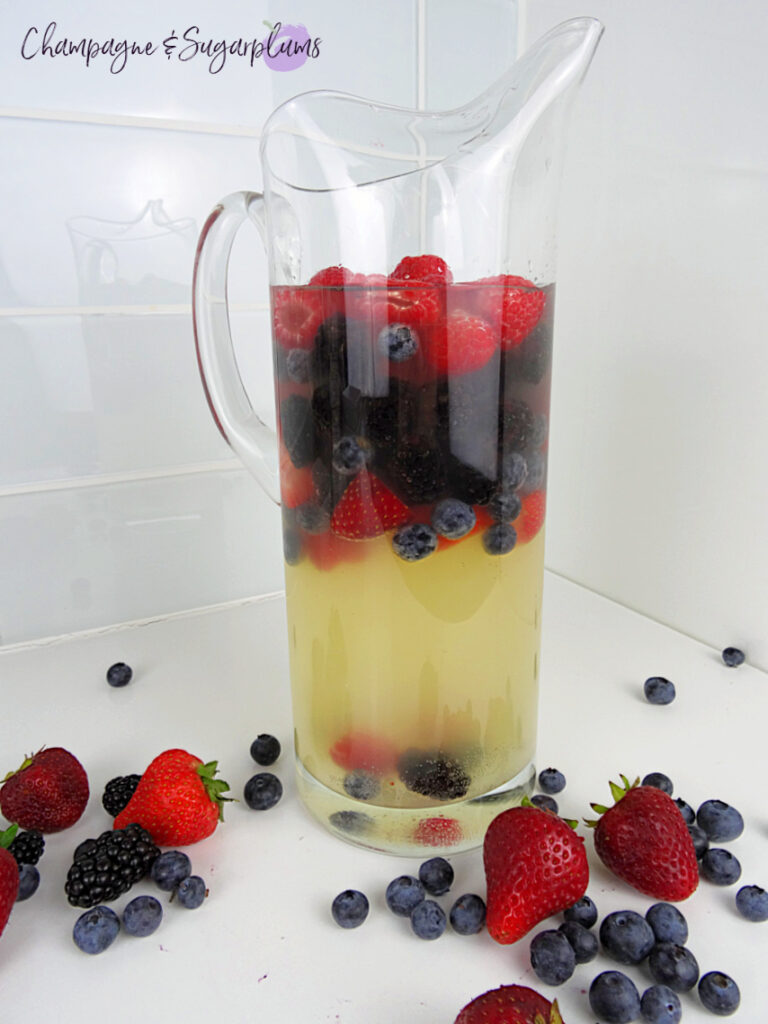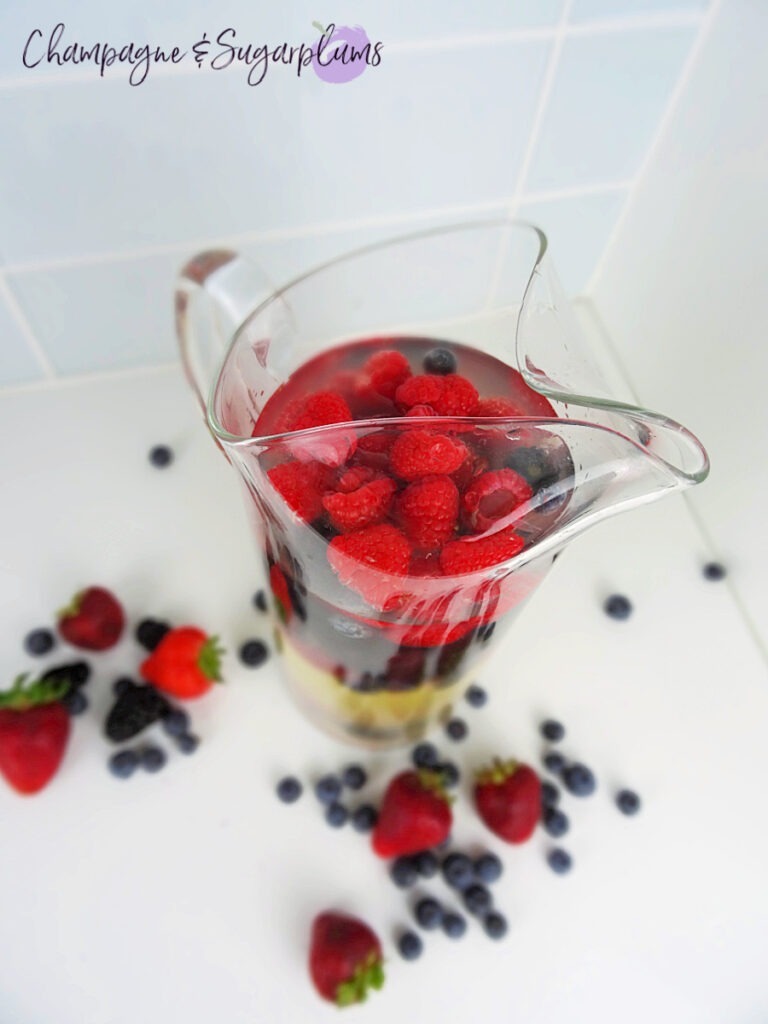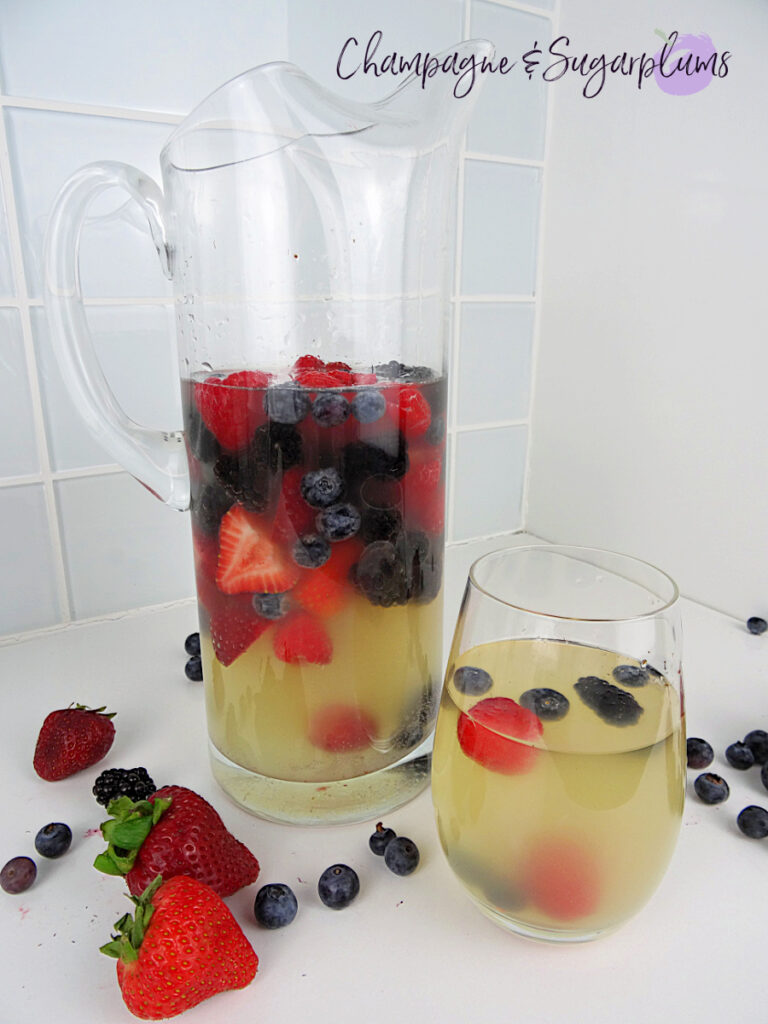 We hope you loved this Red, Blue and Lychee Sangria recipe as much as we do! We hope you have an amazing long weekend – and don't forget to share your photos with us in the comments or through our social media channels!