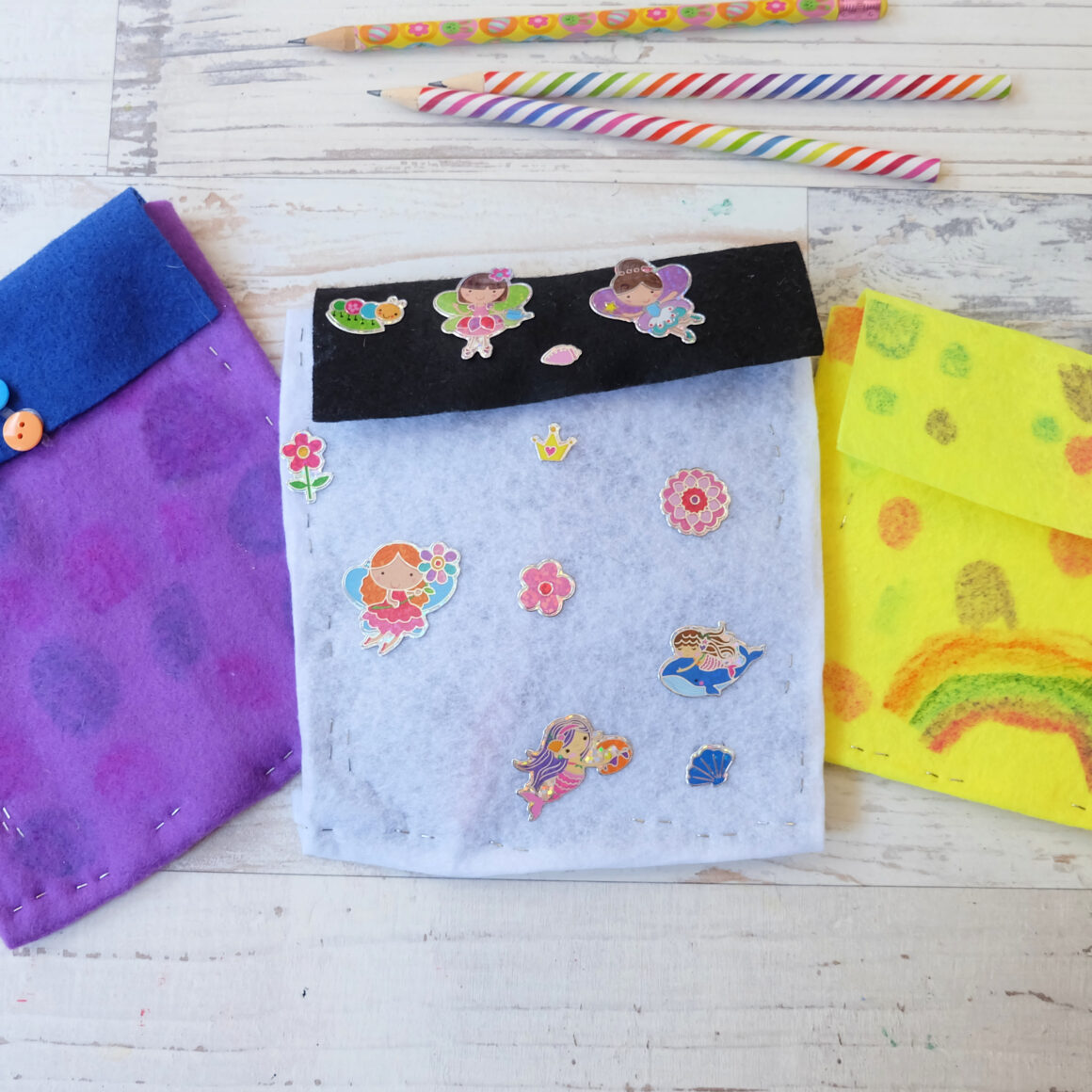 Easy Felt Pencil Case [Made by Kids for Kids!]
Back to school is coming! This week we have a fun kid's craft. This Easy Felt Pencil Case [Made by Kids for Kids!] is made by kids– everything from the design to completion! This craft should be done with adult supervision. The designer of this craft is our very own sugarplum. At seven years old, she is excited to share this craft with you! We hope you enjoy it.
This blog post may contain affiliate links. What does that mean? We may get a small commission if you make a purchase using our links, which helps us to keep posting new holiday content every week.
What do you need to make a Felt Pencil Case?
Felt
Scissors
Staple gun
Sticker buttons
Stickers, markers or other ways to decorate
How to make a Kids Felt Pencil Case.
This craft is made by kids – adult supervision is recommended!
Place a large piece of felt on top of a smaller piece.
Cut the top layer. Allow for about an inch in over lapt.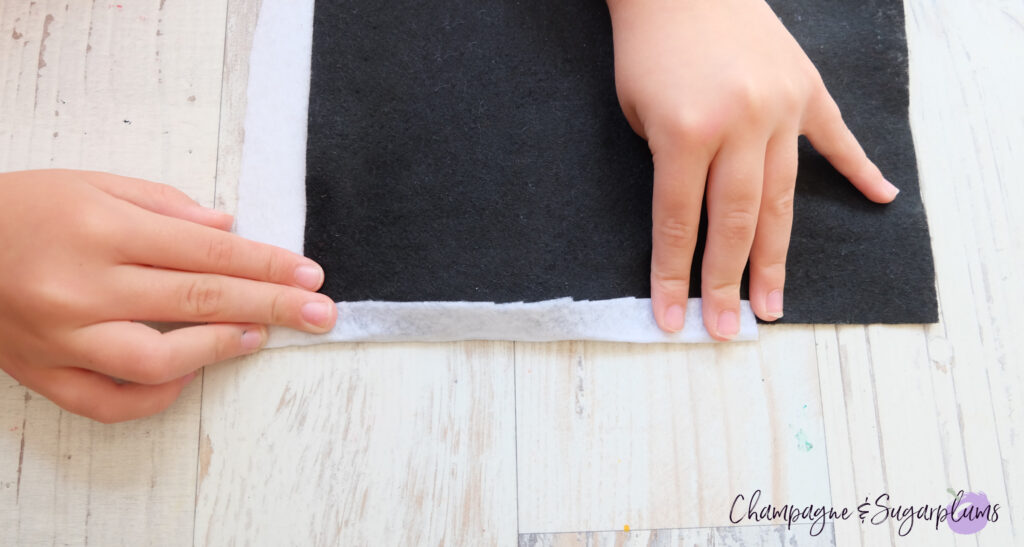 Fold the sides over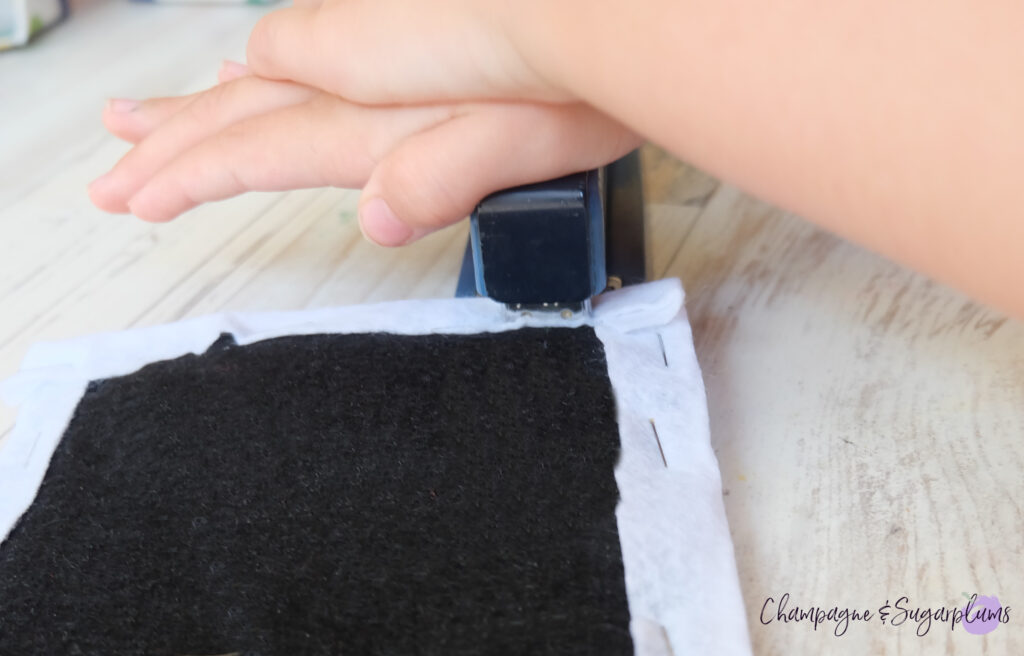 Staple!
Fold over the top of the bag and use sticky buttons as a clasp.
Decorate! Your child can use stickers (as seen above), markers or other decorations that can be glued to the felt.
Ta-Da!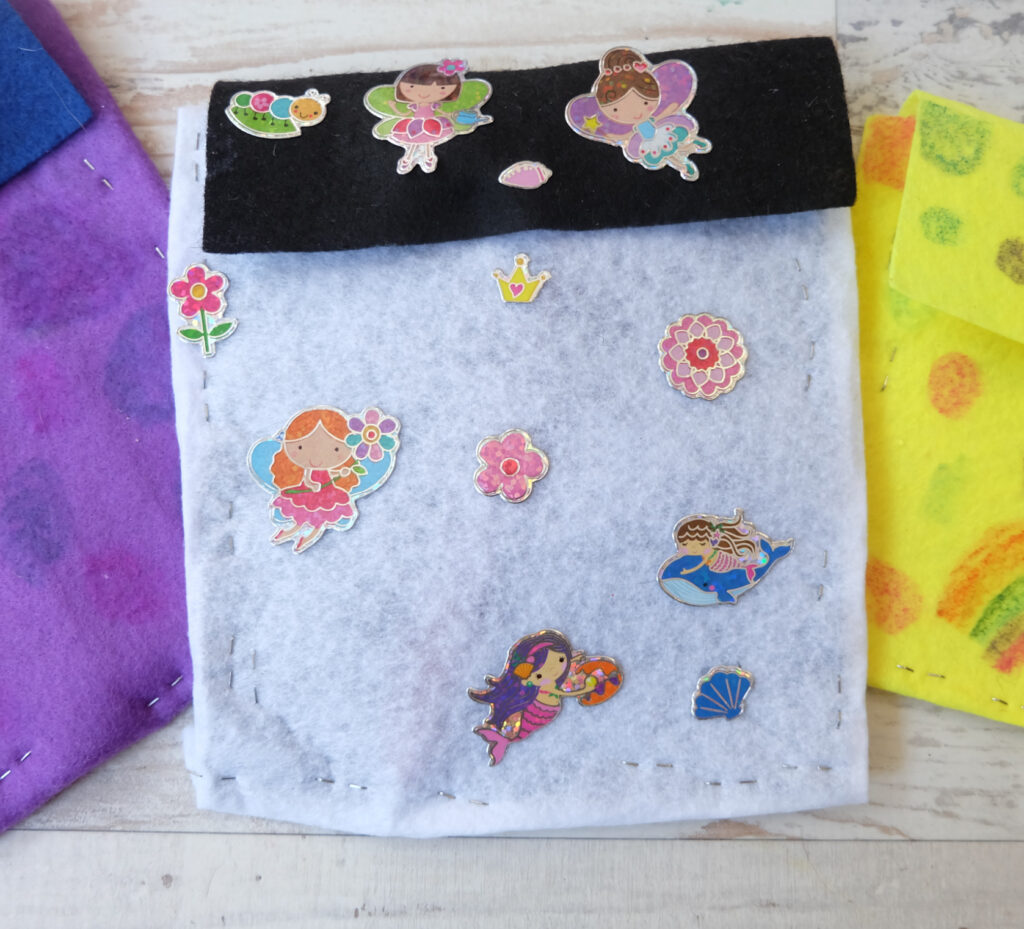 We hope you loved our Easy Felt Pencil Case [Made by Kids for Kids!]. See how proud your children will be when they take their handmade pencil cases to school. Looking for more fun Back to School activities? Check out our Felt Pencil Toppers, our Dollar Store Desk Top Organizer and one for the teachers and caregivers – The Teacher's Pet – A Back to School Cocktail!