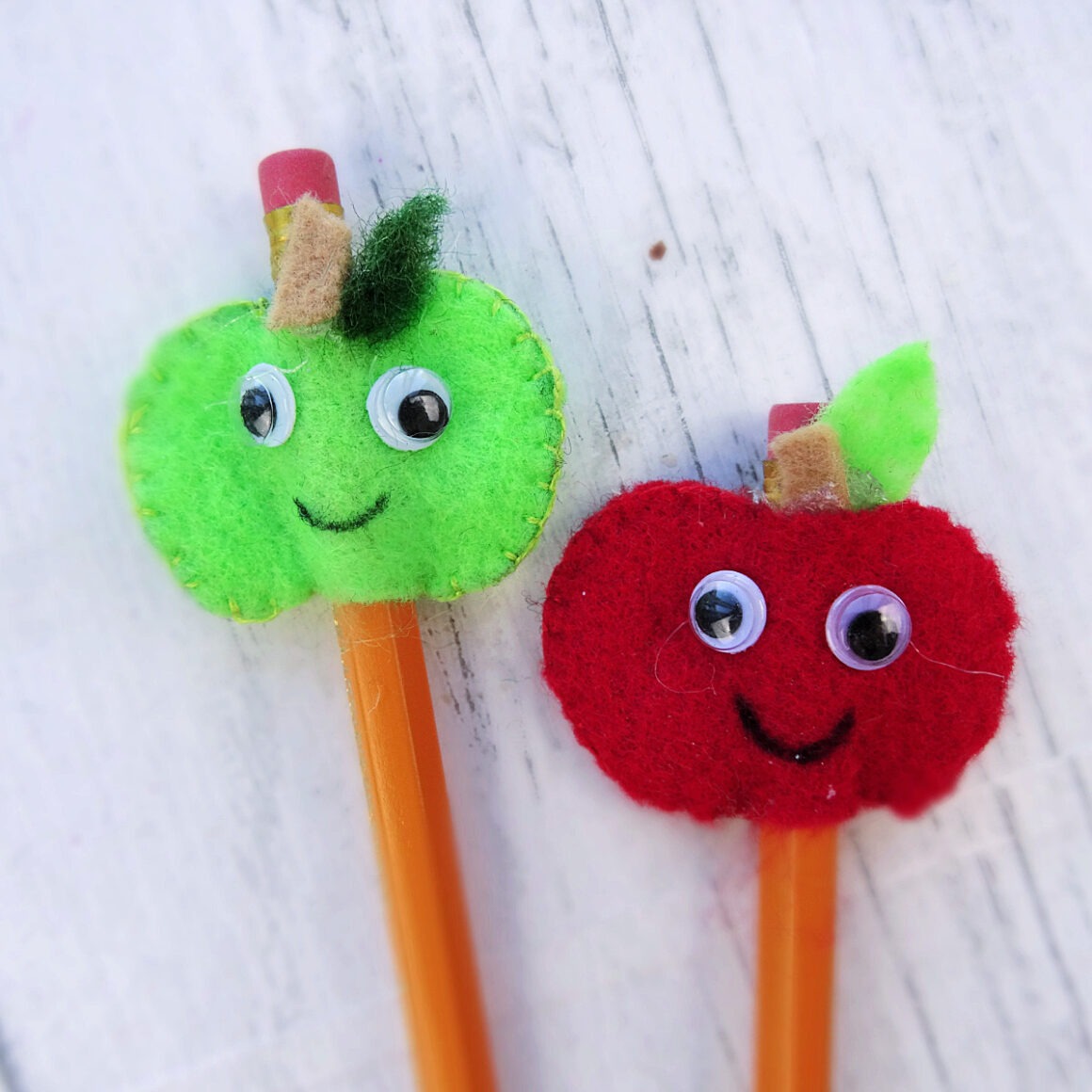 Felt Pencil Toppers for Back to School
We've been looking for some time now to create a new cute felt project and the Back To School season has inspired us! Our kids love to personalize everything, and that doesn't stop at stationary, so some Felt Pencil Toppers are perfect. We came up with four super-cute designs – two cheeky apples, a buzzy little be and an adorable ladybug. After all, what's a better way to get kids excited about the new school year than crafting?
Don't forget to follow us over on Facebook, Pinterest or Instagram for more seasonal projects, recipes and more – see you there!
This blog post may contain affiliate links. What does that mean? We may get a small commission if you make a purchase using our links, which helps us to keep posting new holiday content every week.
What you'll need to make some cute Felt Pencil Toppers for Back to School:
Apples:
Two apples – red or green
One green leaf
One brown stem
Green or red embroidery thread
Needle
Scissors
Black marker
Google eyes
Glue gun
Ladybug:
Two red circles
One black half circle
One black line, the length of the circle
Two smaller black lines
Red embroidery thread
Needle
Scissors
Google eyes
Glue gun
Bumblebee:
Two yellow ovals
One black half circle
Three black lines, the width of the oval
Two smaller black lines
One small black triangle
Yellow embroidery thread
Needle
Scissors
Google eyes
Glue gun
Cut out all of the felt you'll need for the pencil topper you've chosen. This step by step is for the green apple, but the steps are pretty similar for each topper. But, you can see the step by step instructions for each pencil topper in our YouTube video, linked above.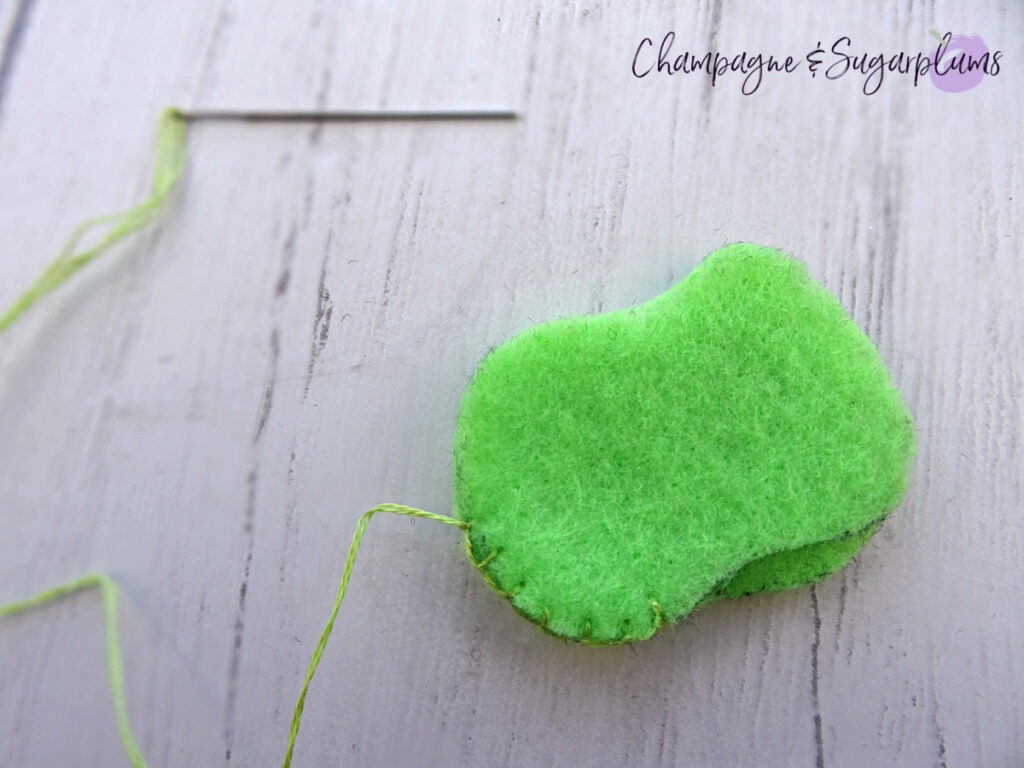 Place the two apple shapes together and sew around the outer edge. A blanket stitch is perfect this, but a simple straight stitch works too! Make sure to leave a gap the size of a pencil in the middle of the apple on both the top and bottom.
Use a glue gun to attach the apples accessories,
eyes,
stem and then leaf. The stem and leaf will be glued to the inside of the apple – in the gap where the pencil will go.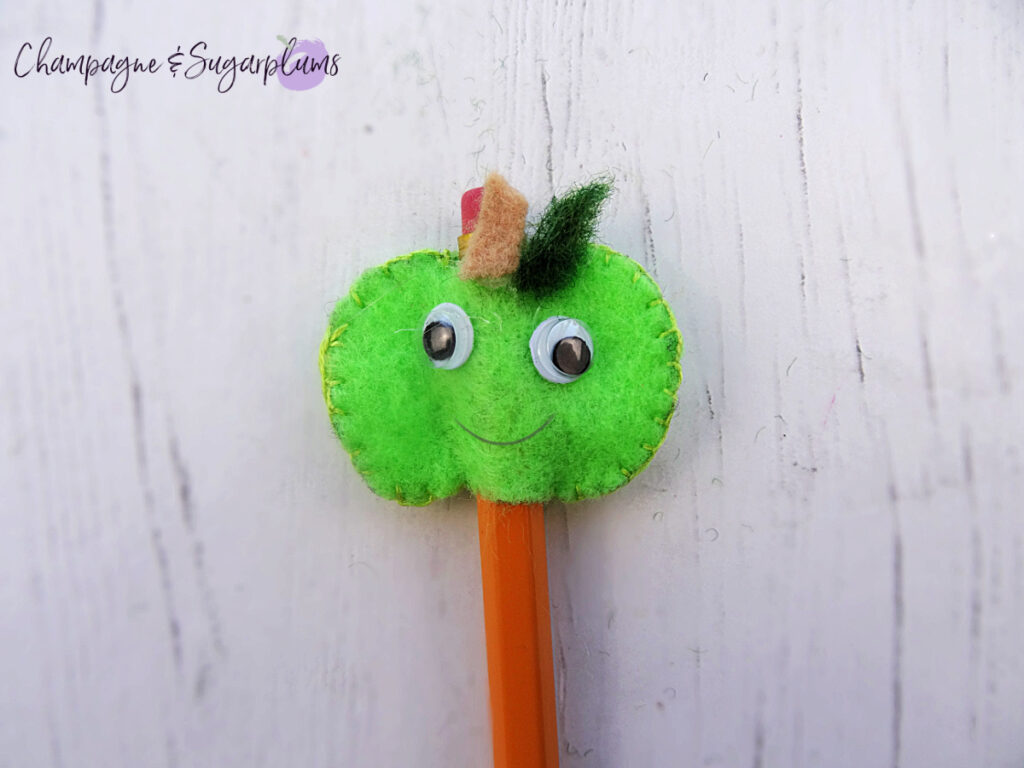 Give the little guy a smile with the marker and you're done!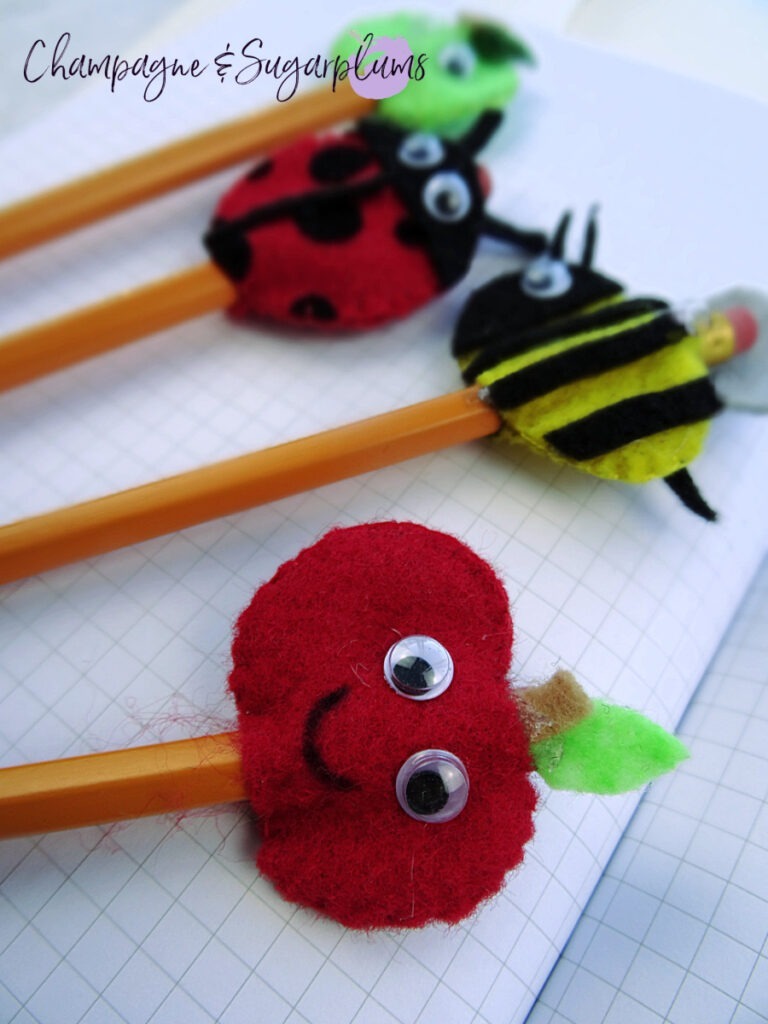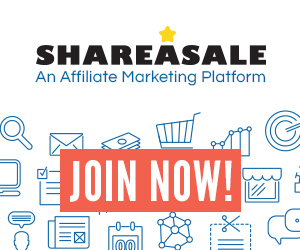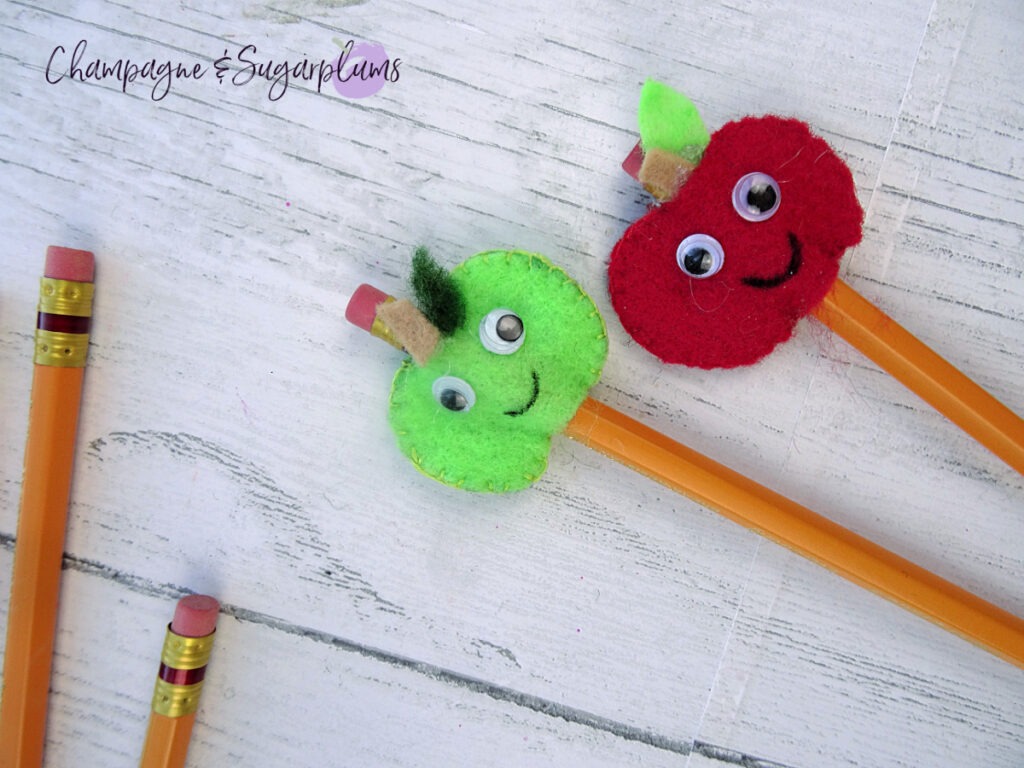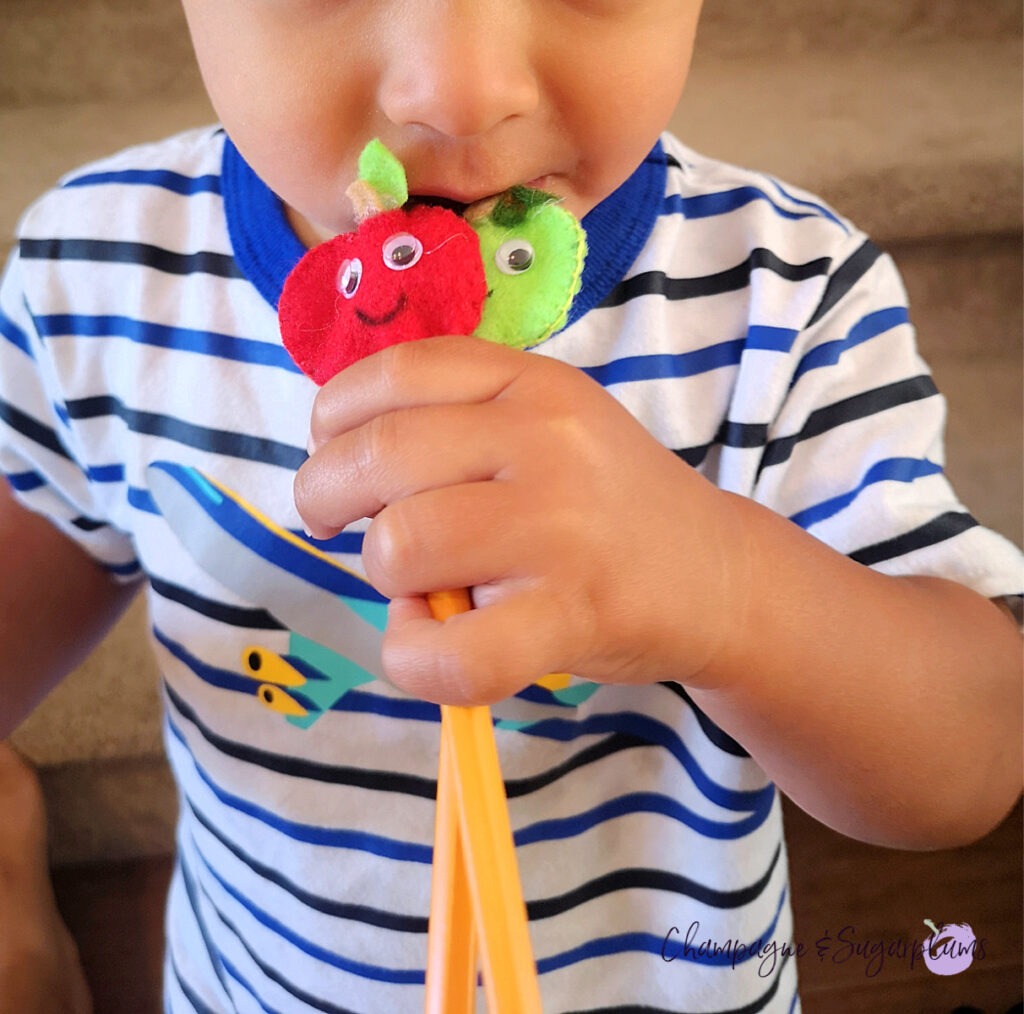 We hope you and any little ones you make these for love them as much as we do! For more Back to School fun, check out our Teacher's Pet Back to School Cocktail, Easy Felt Pencil Cases (Made by Kids for Kids) and our Desk Top Organizer – a Dollar Store Craft.