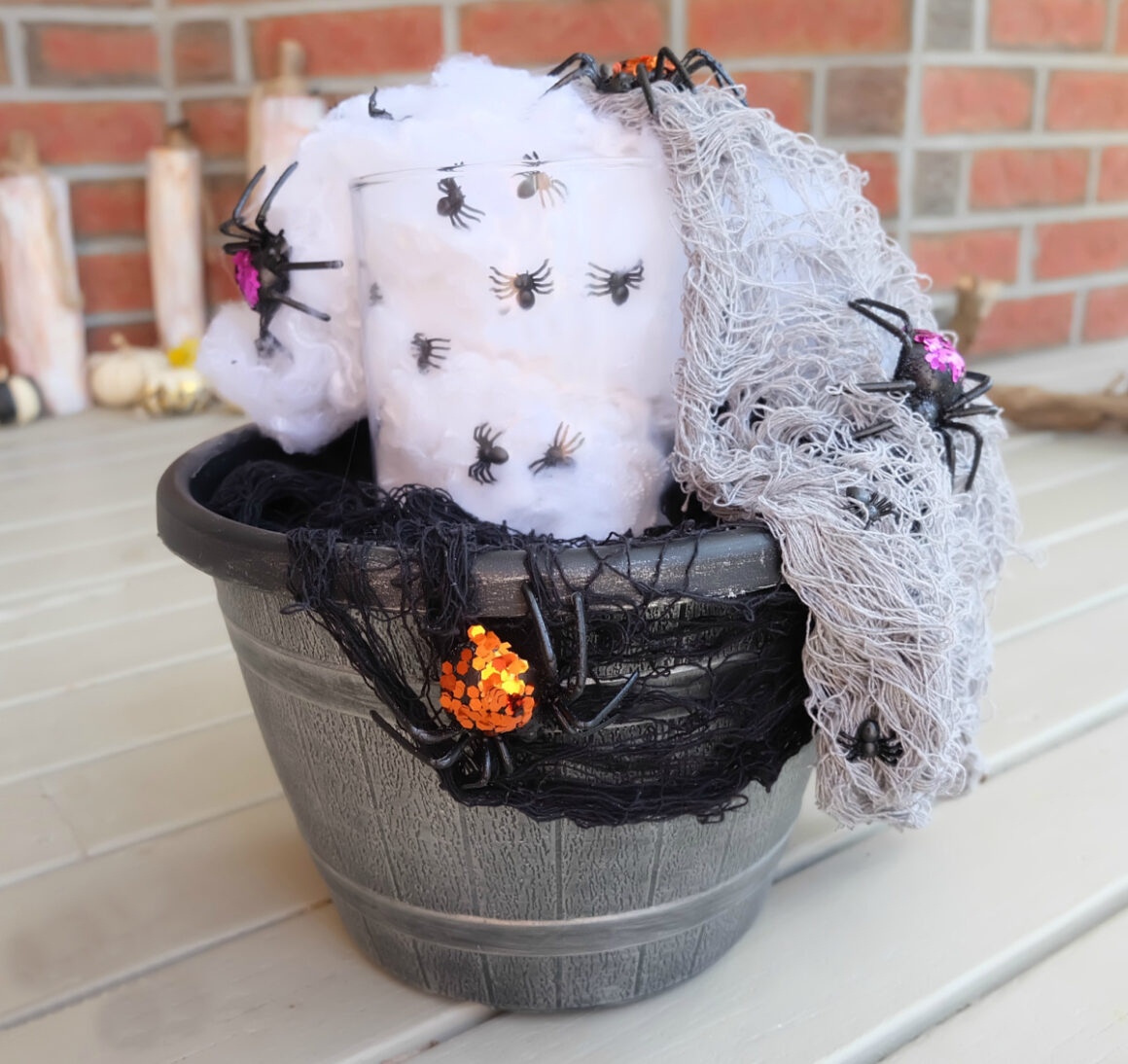 DIY Outdoor Halloween Idea – Creepy Spider Planter
Who's excited about Halloween? We are! For the past few weeks have been working on exciting new seasonal ideas and are excited to share this easy DIY outdoor Halloween idea! It's full of spiders and it's very creepy! It's sure to fit in with your other Halloween decor, and the best part? You can create this decoration with materials found at the dollar store!
This blog post may contain affiliate links. What does that mean? We may get a small commission if you make a purchase using our links, which helps us to keep posting new holiday content every week.
This planter is not only fun and creepy, it's easy to make. All of the materials for this DIY halloween idea were found at the local dollar store. We stocked up on a bunch of tiny and medium sized spiders for our planter, but you can definitely add some other creepy crawlies too!
DIY Outdoor Halloween Decor – Creepy Spider Planter
---
---
What you'll need:
Black or grey flower pot
Tissue paper
Cotten spider web
Fake spiders
Spider webbing
Tall cylindrical vase (or similar to give some height)
Firstly, add some tissue paper to the bottom of the pot, this will give the glass cylinder something to sit securely on while filling in some space.
Secondly, place the cylindrical vase into the middle of the vase, this will help create some height for the planter.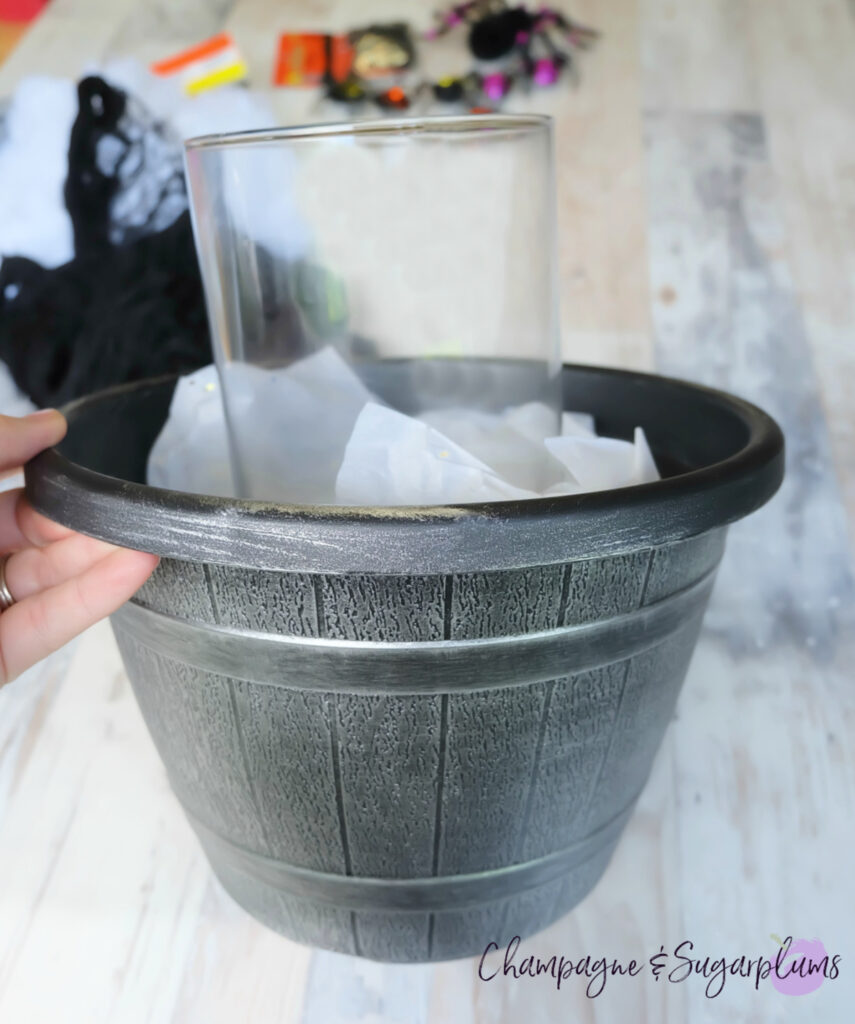 Next, add some of the spider webbing, the type you find in the halloween section at the dollar store. Place it around the vase and covering the vase completely.
Next, add the cotton and regular spider webbing. When searching in the dollar store we found some cotton webs in grey and black, which looks great with the grey pot. Add the white spider webbing first, placing it into the cylinder with some tiny spiders thrown. Cascade it out of the cylinder and into the pot. Add the cotton webbing next, drape some around and on top of the vase, once again cascading down into the pot.
Finally, add the creepy spiders and other crawlers if you have them. Be sure to stick some into the vase and have them "crawling" out.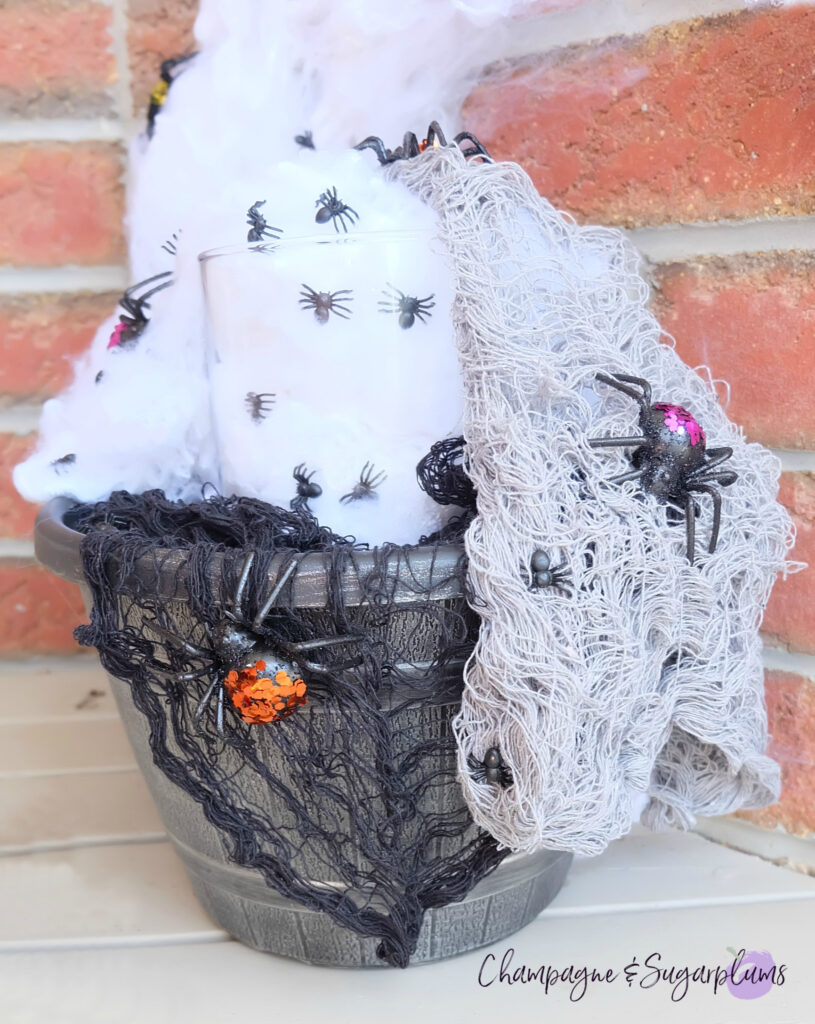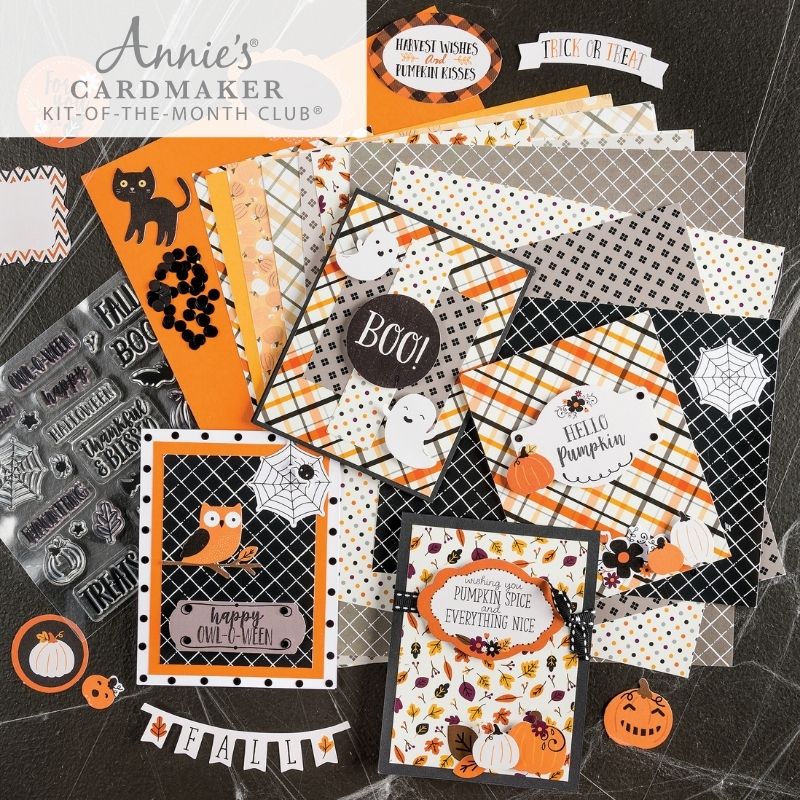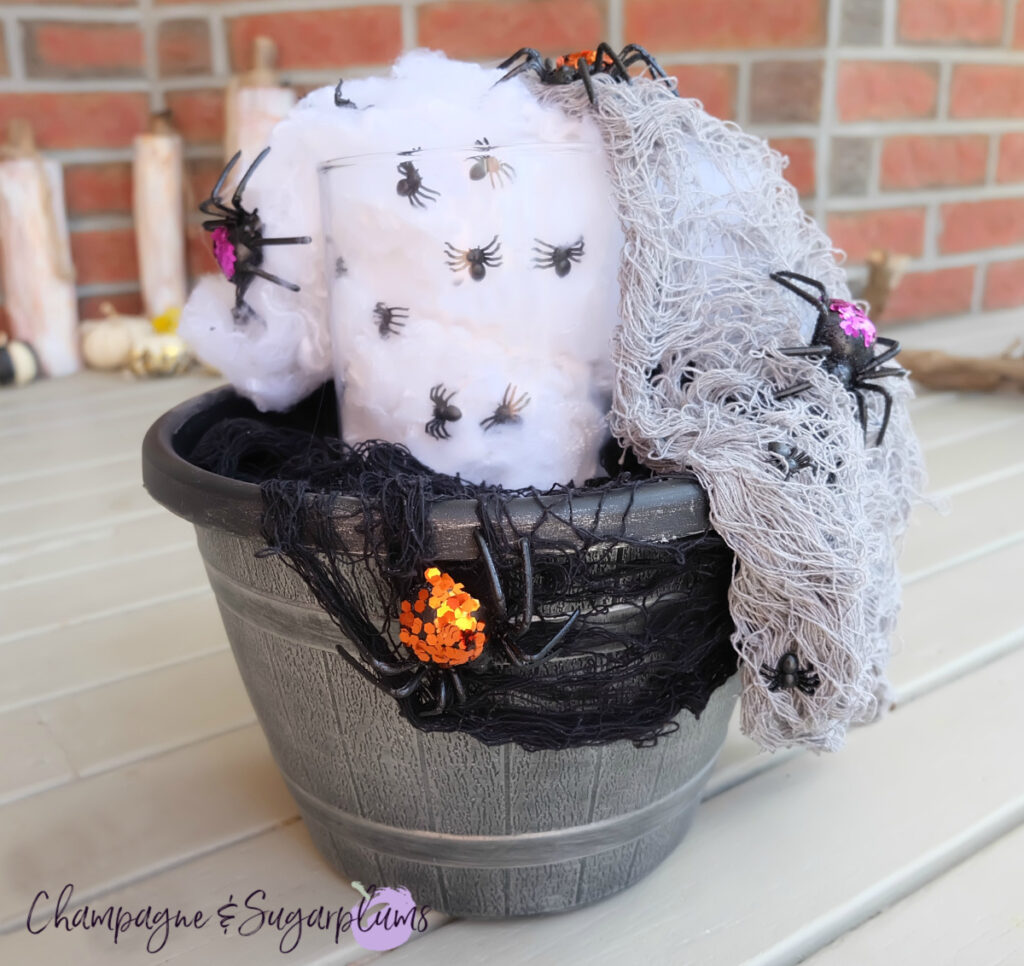 There you have it, a perfectly creepy halloween spider planter!! We hope you liked this dollar store DIY Outdoor Halloween Idea – Creepy Spider Planter! Looking for more great Halloween crafting ideas? Certainly check out our Paper Bag Tree Kids Craft or our Kids Rock Painting Fall Frame, a great way to display some of those amazing painted rocks!
Happy Crafting!