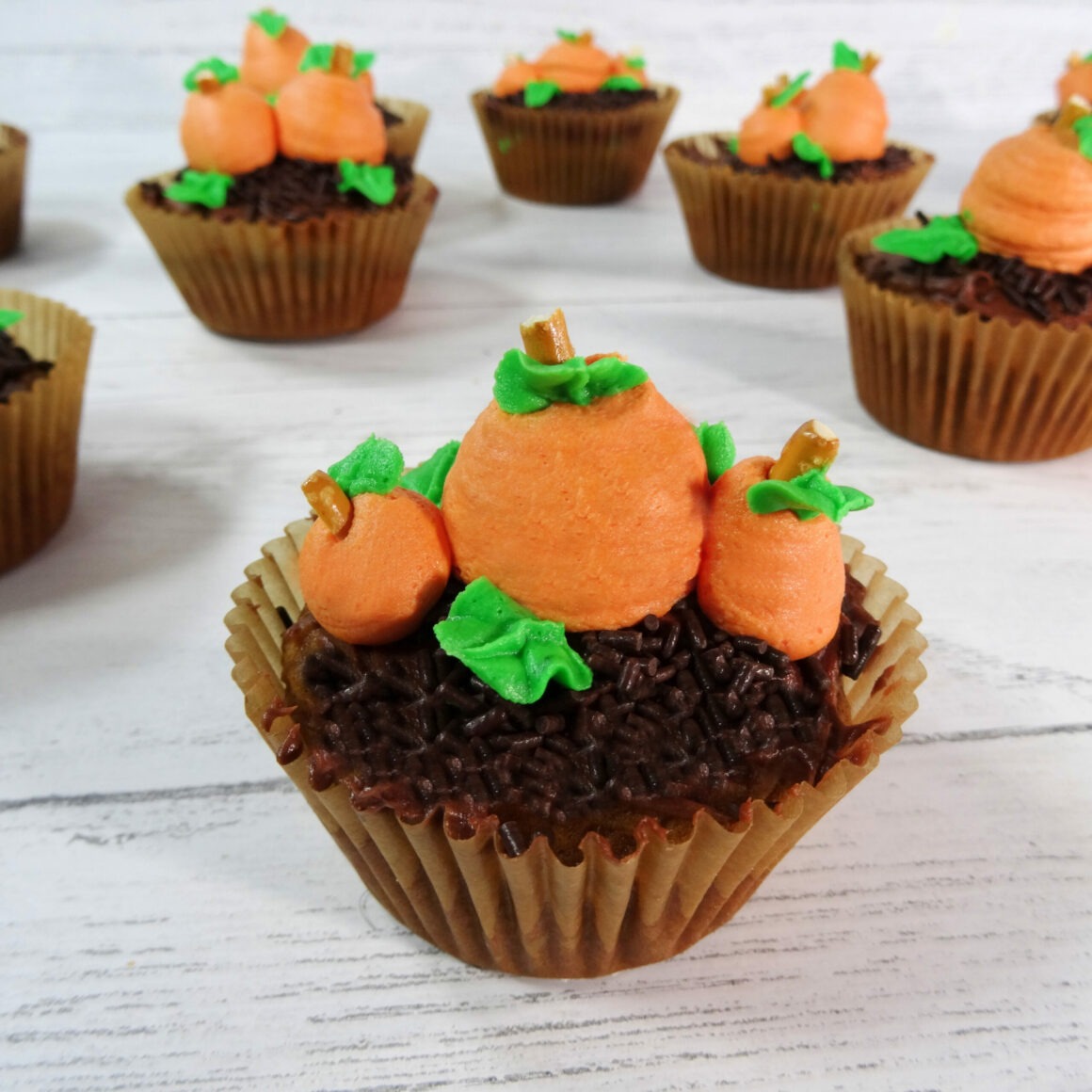 How to Decorate Pumpkin Patch Cupcakes
If you're looking to make an adorable cupcake for fall, our little Pumpkin Patch is perfect for you. Fall is definitely dominated by all things pumpkin spice, and why wouldn't it be! So we've included a link to our Pumpkin Spice Cupcakes to get you started because to decorate a cupcake we'll need – a cupcake. Luckily if you are decorating for those who aren't a fan of spicy flavours these buttercream treats will work on any type of cake. There are super simple cupcakes to decorate – we'll show you how!
This blog post may contain affiliate links. What does that mean? We may get a small commission if you make a purchase using our links, which helps us to keep posting new holiday content every week.
What you'll need:
Chocolate icing
Chocolate sprinkles
Buttercream icing – medium consistency (we've included our recipe at the bottom of the post)
Gel food coloring – orange and green
Piping bags (2)
Leaf piping tip
Large circle piping tip (size 2A)
Pretzel sticks
Let's Decorate Pumpkin Patch Cupcakes!
Use a spatula to ice the tops of the cupcakes with chocolate icing. We used a store bought pre-made icing, but if you have time, you could make your own. We like this recipe from Lyne at Ottawa Mommy Club.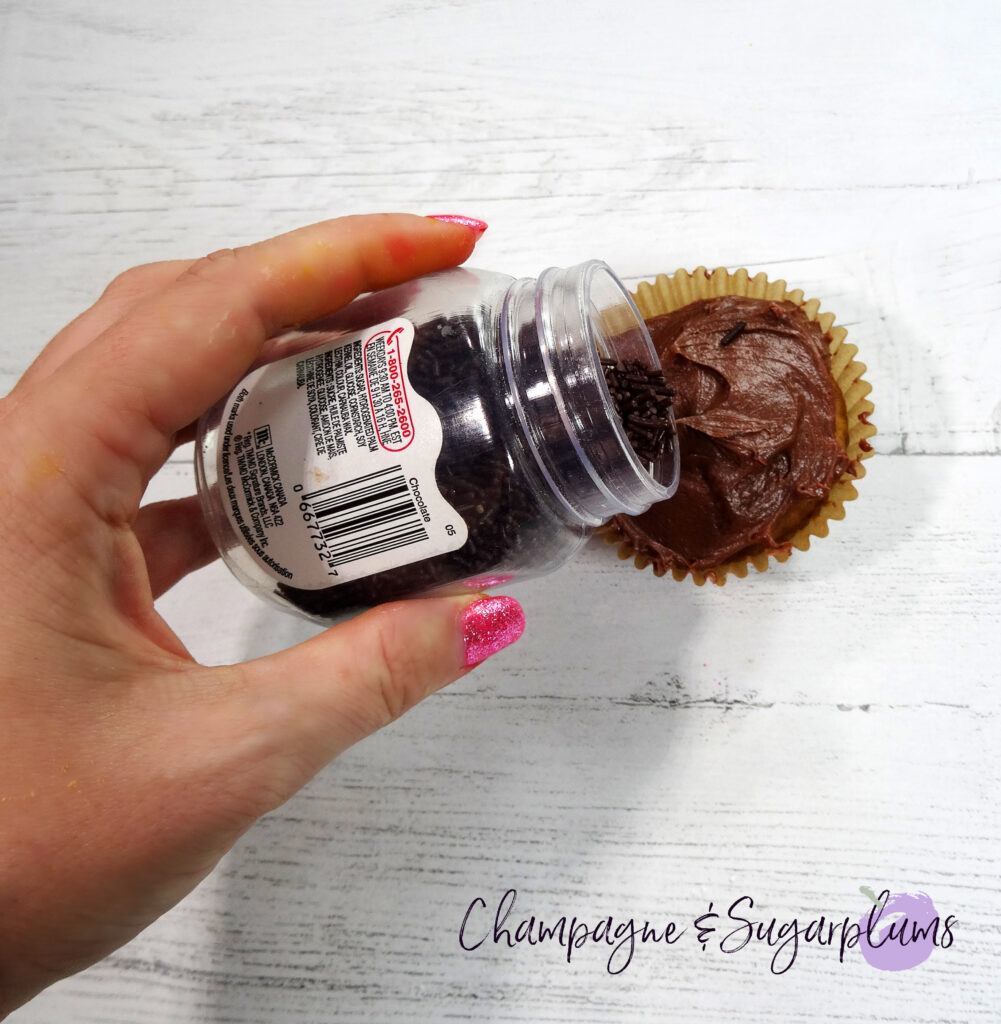 Pour a generous amount of dirt (otherwise known as chocolate sprinkles!) to cover the chocolate icing.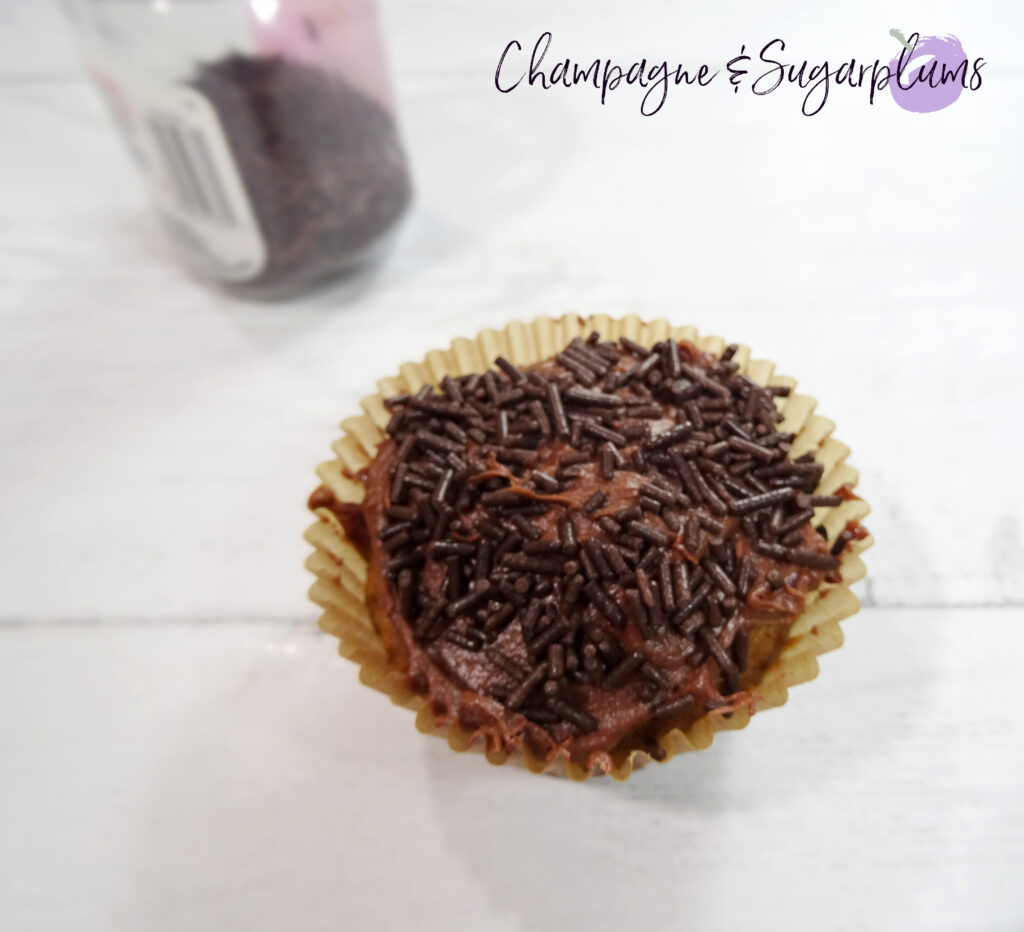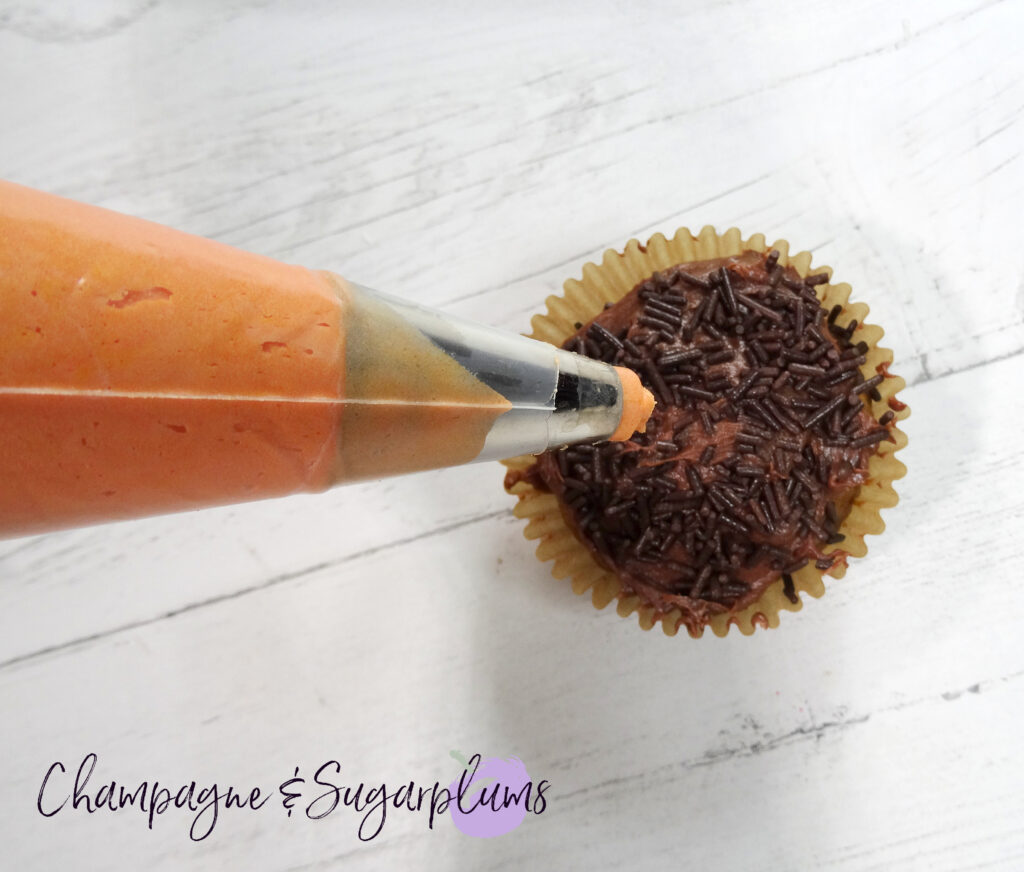 Add the pumpkins. Use a large circle icing tip for this. Apply consistent pressure to the piping bag. As the icing begins to build up, move the tip up, never losing contact with the icing. Stop squeezing when you are happy with the size of the pumpkin, and then lift the tip up and away from the ball.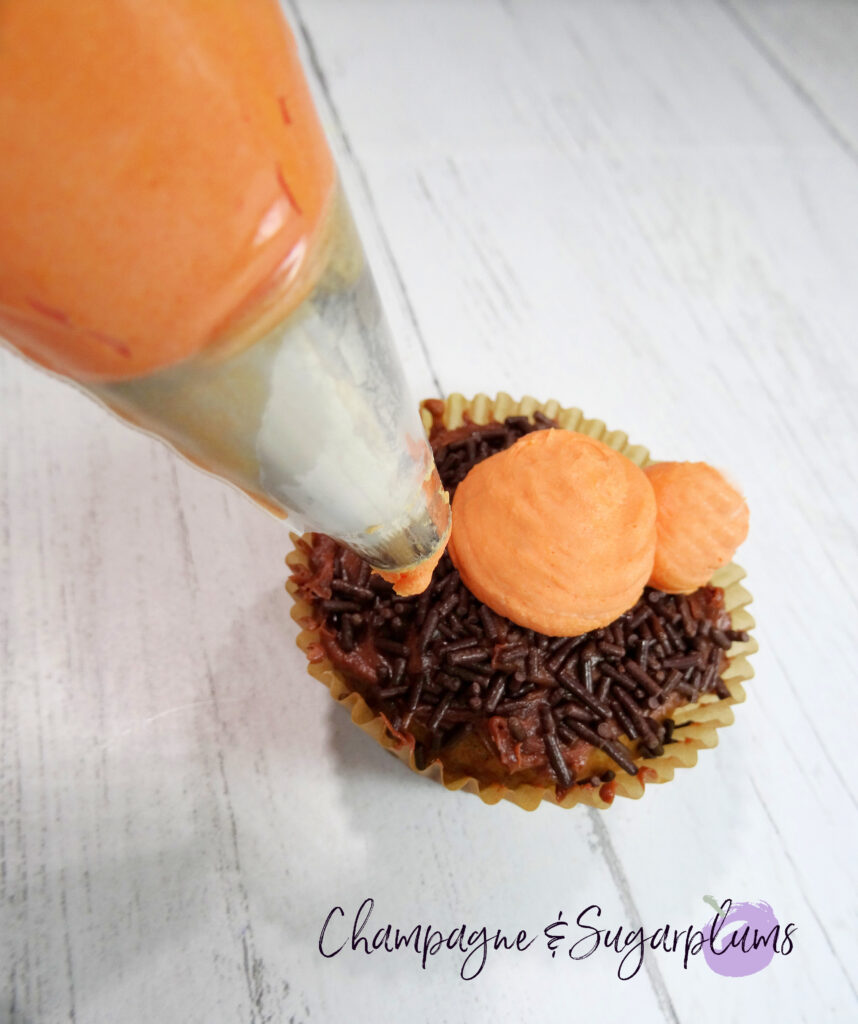 Add one or two smaller pumpkins to the patch.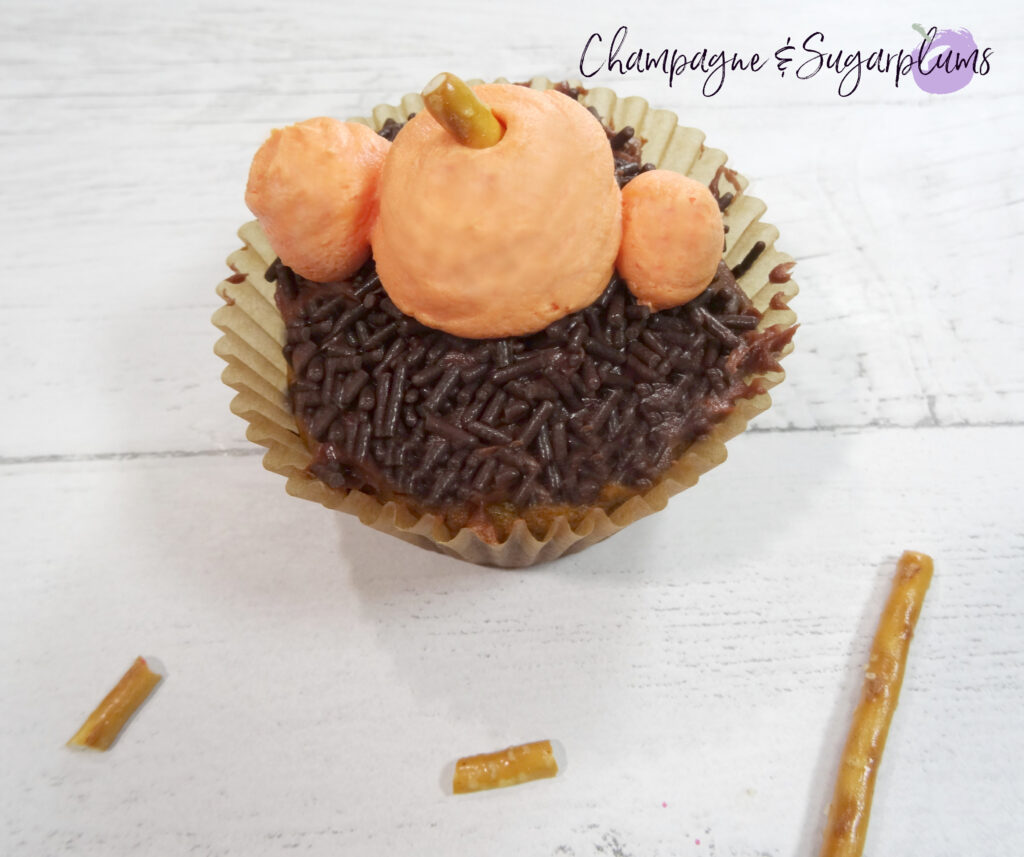 Break some pretzel stick stems and then add them to the pumpkins.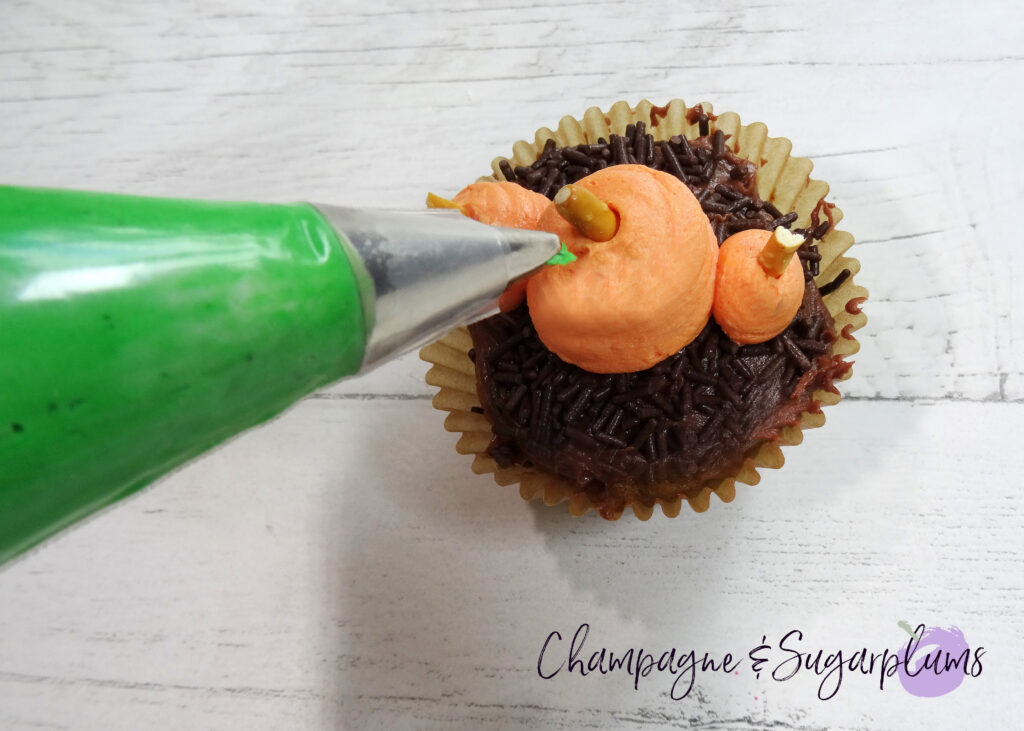 Use green icing to pipe leaves onto the pumpkins. To make the leaves squeeze the piping bag tightly at the base of the leaf, and thereleasing the pressure as you pull up and away. Stop squeezing completely and then pull the tip away.
TIP: If your leaves are cracking and don't want to stick to the pumpkins, your icing may be too stiff, try adding 1tsp of water or milk at a time until you have a medium consistency icing. If your leaves fall flat, your icing may be too soft and you may want to add a bit of icing sugar so it will stiffen a little.
Finally, add more leaves at the base of the pumpkins to fill out the patch.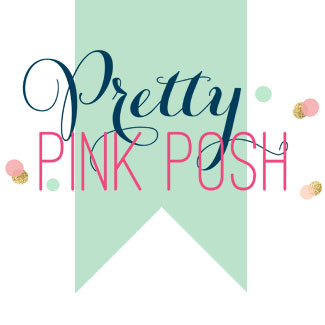 Buttercream Icing Recipe
A deliciously creamy buttercream recipe, perfect for cakes, cupcakes, cookies and more. Use it for decorating festive desserts or as a filler.
Ingredients
1

cup

Butter

2

tbsp

Vanilla extract

4

cups

Icing Sugar

3

tbsps

Milk
Instructions
Use an electric mixer to beat the butter until light and fluffy, 1-2 minutes.

Add the vanilla flavour and mix well.

Add the icing sugar, one cup at a time.

Add milk and mix until thoroughly combined. Creamy and delicious!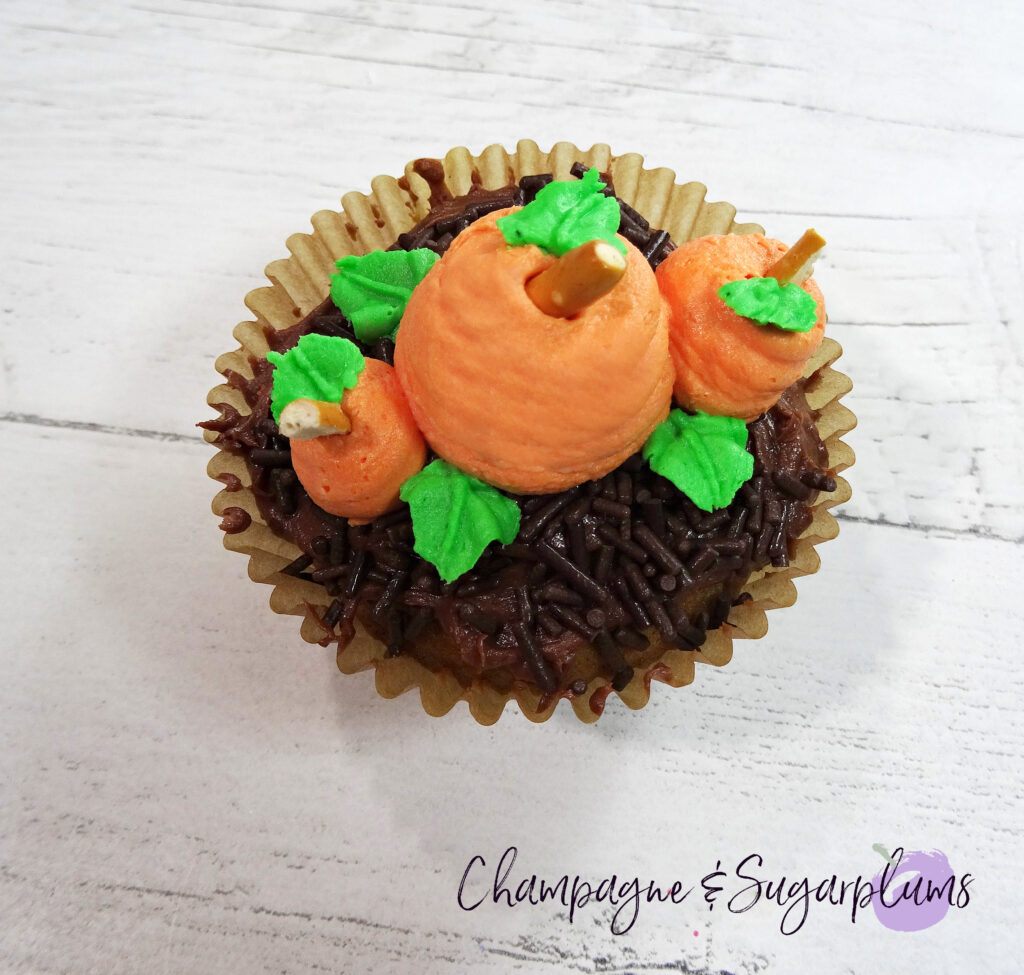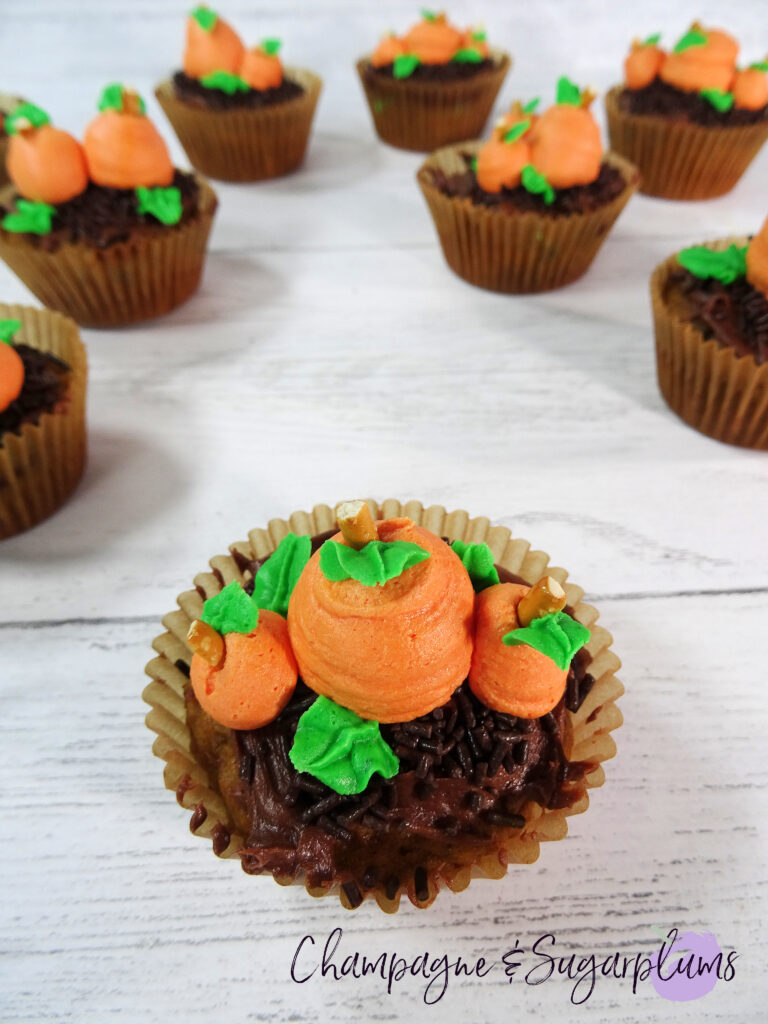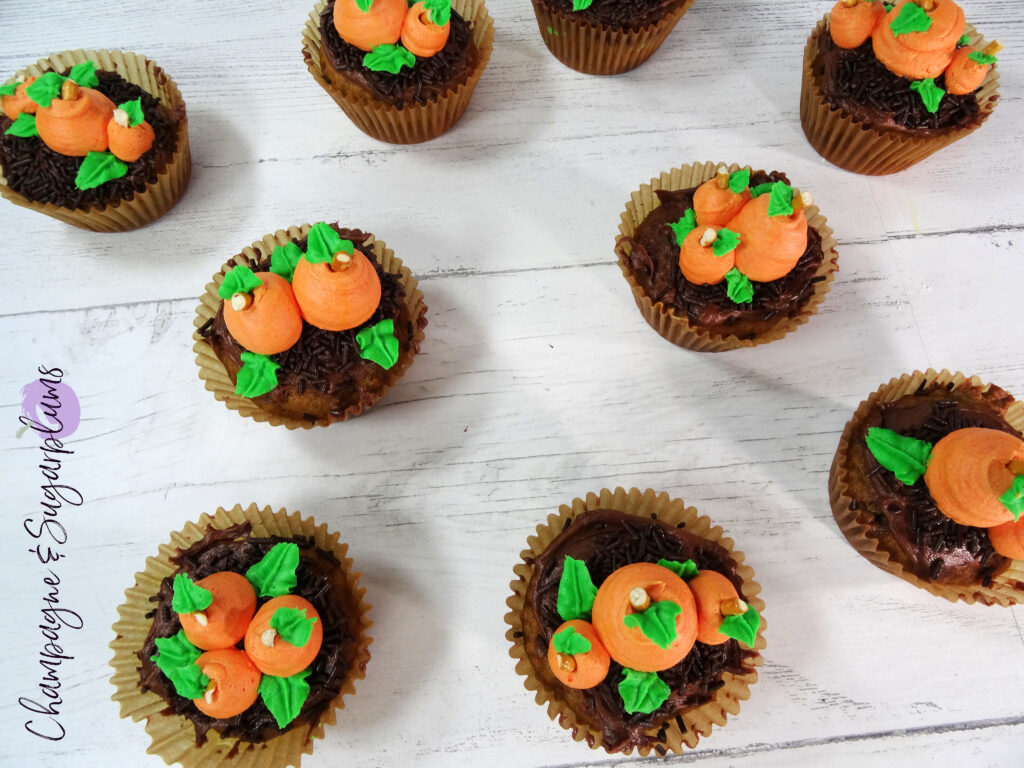 We hope you had as much fun decorating these cupcakes as we did! If you need some pumpkin decor to match your dessert – certainly try making our Wine Cork Pumpkin – it's easy elegance wrapped in DIY.