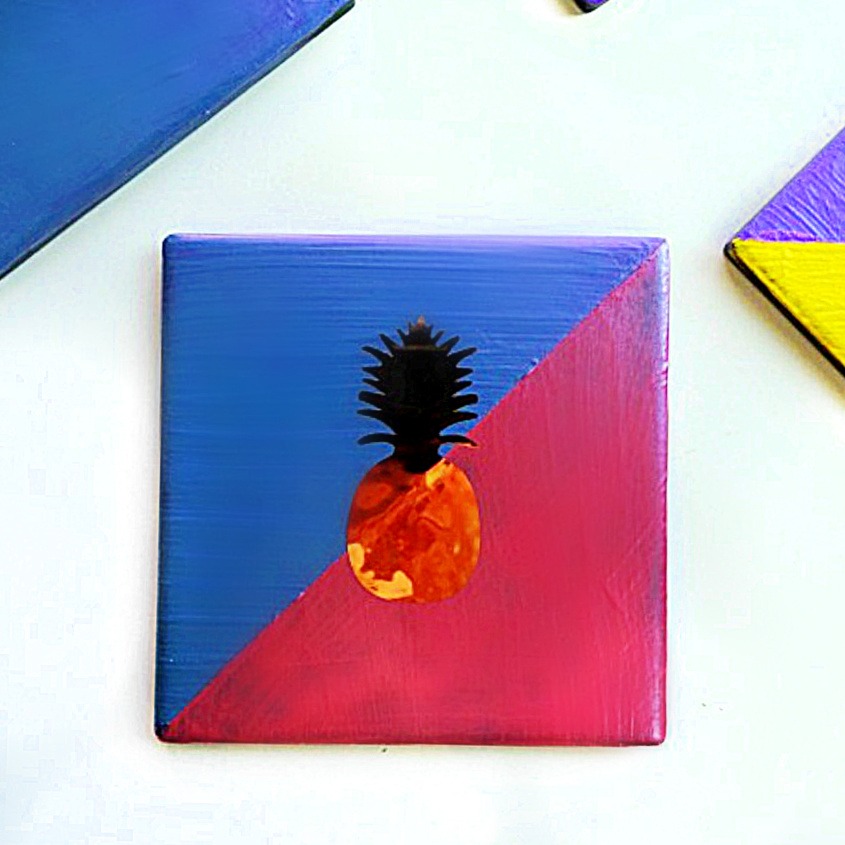 Colour Pop Coasters for Long Weekend Entertaining
A summer entertaining necessity – colourful, fun, one of kind coasters! Saving beautiful outdoor furniture from cold, drippy bottles one fabulous DIY at a time. With inspiration from some bright paint and cute gold pineapple stickers we got to make these colour pop coasters, a super easy weeknight craft perfect for long weekend BBQ's. These coasters pair perfectly with our Fruits of Summer Food Tent, for a well put together summer table.
This blog post may contain affiliate links. What does that mean? We may get a small commission if you make a purchase using our links, which helps us to keep posting new holiday content every week.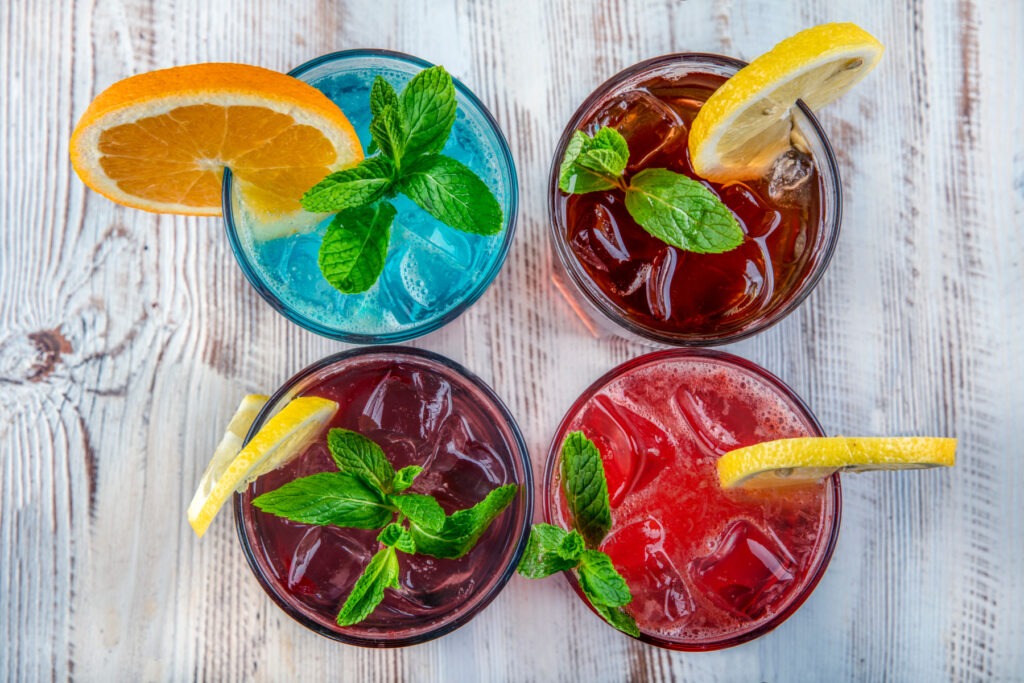 What You'll Need:
Plain coasters (a great dollar store find)
Colourful, bright paints
Paint brushes
Masking Tape
A fun decal or sticker
Varnish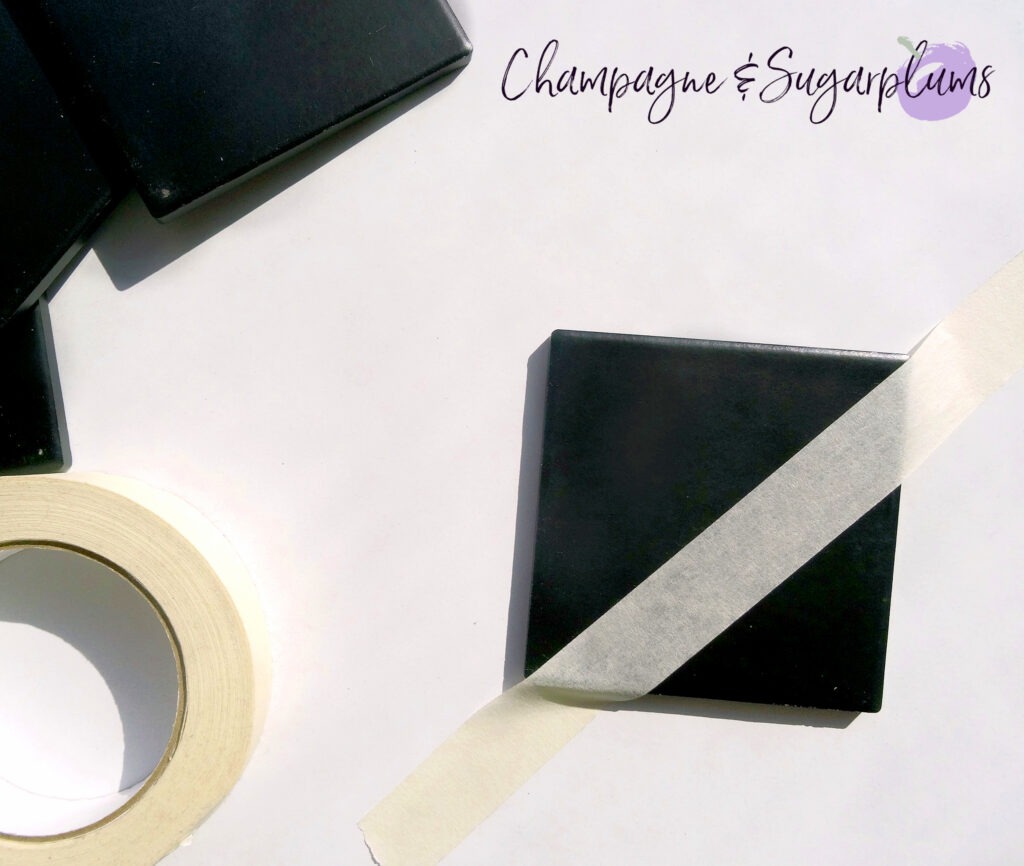 Begin by using the masking tape to divide the coasters in half diagonally.
Paint the un-taped half of the coasters and then let dry before removing the tape.
Paint the other side of the coasters with a complimentary colour and then let dry. The painted side can be taped to make it easier, just be sure the paint underneath is absolutely dry or it can be peeled off when the tape is removed.
Finally, add a fun, summery sticker. We found these gold pineapples – which we love! Other inspirations could be flowers, flamingos, Popsicle's, watermelons, a sun….really anything and everything summery. Finally, finish with a coat of varnish to seal everything in place.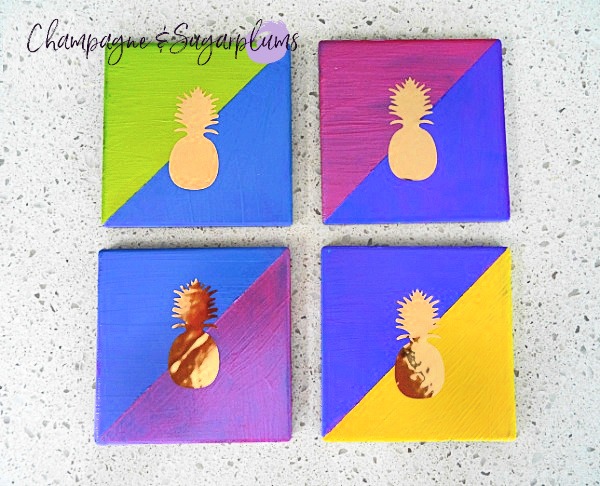 Sit back, relax and then enjoy a drink resting on fun new colour pop coasters, happy crafting!
Love these Colour Pop Coasters? Certainly check out our Easy Breezy Pineapple Garland and DIY Ice Cream bowls.