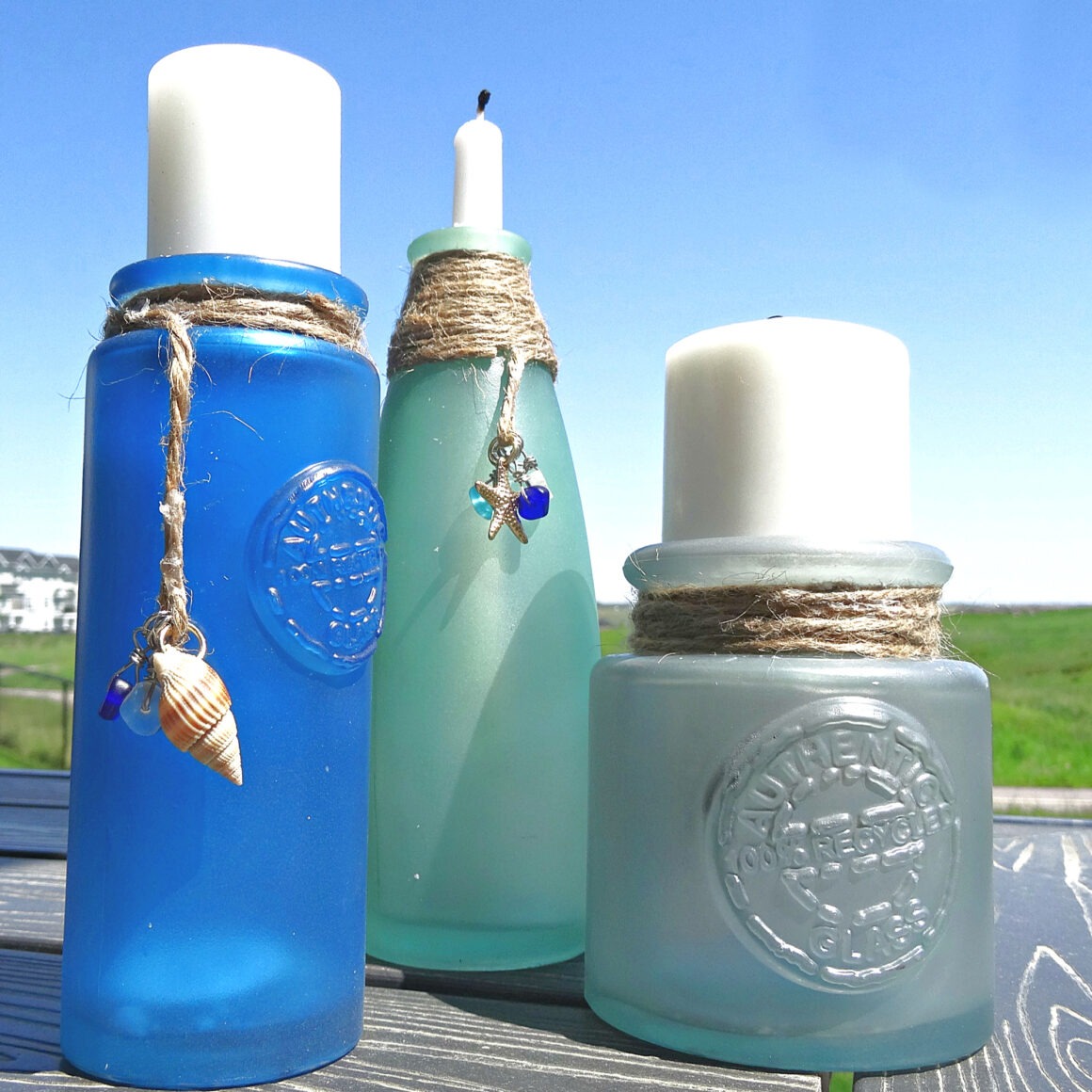 How to Make Sea Glass Bottles for a Beachy Long Weekend BBQ
If you're lucky enough to live near a beach you could wander the shore and search for pieces of sea glass to decorate with. These naturally beautiful stones sparkle in the sand and are little summer gems. For the rest of us, we'll celebrate summer long weekends with some Sea Glass Bottles. We made our bottles into candle holders which make for perfect long weekend BBQ decorations. If you're planning to throw a Victoria Day bash, these bottles would make a great centrepiece for a patio buffet table alongside our Fruits of Summer Food Tent.
This blog post may contain affiliate links. What does that mean? We may get a small commission if you make a purchase using our links, which helps us to keep posting new holiday content every week.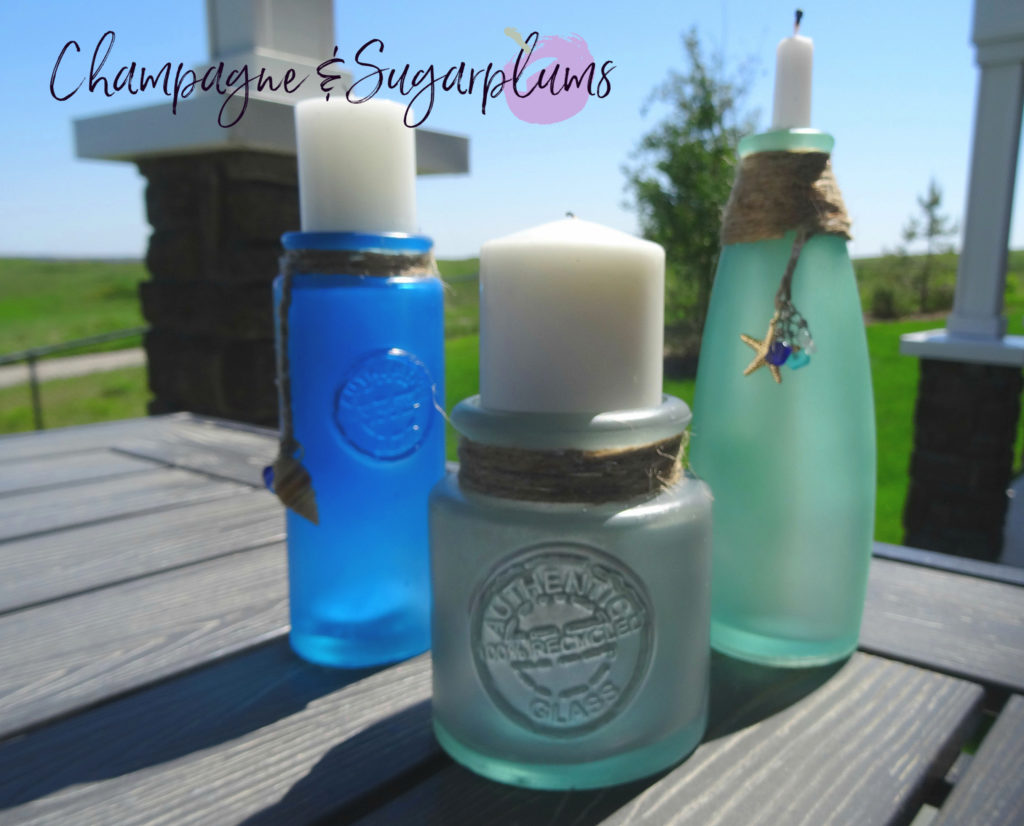 What You'll Need:
Three glass bottles
Krylon Sea Glass spray-paint in three colours
Natural twine
Hot glue gun and sticks
Decorative beach themed charms
Spray paint each of the bottles with a different colour of spray-paint. We sprayed each bottle with tow coats, waiting at least one minute between coats.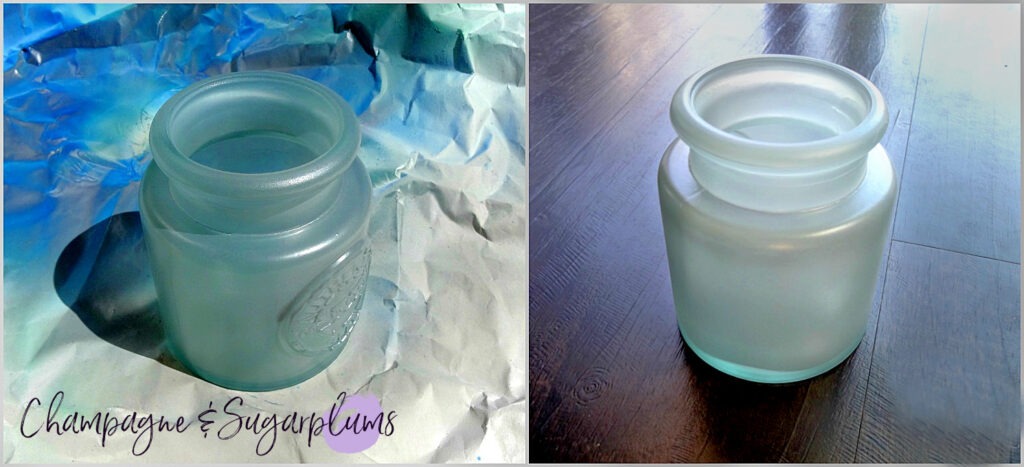 Be sure to spray in a well ventilated space and on top of some newspaper or a drop cloth. Use smooth sweeping motions while painting and try not to stop as this will cause dripping.
Take a length of twine and then wrap it around the neck of the bottles, using a dab of glue at the beginning and end to keep the twine in place.
Make some embellishments using the twine and beach charms, leaving a length of twine attached to the ornament and then wrap the length around the top of the bottles and glue into place.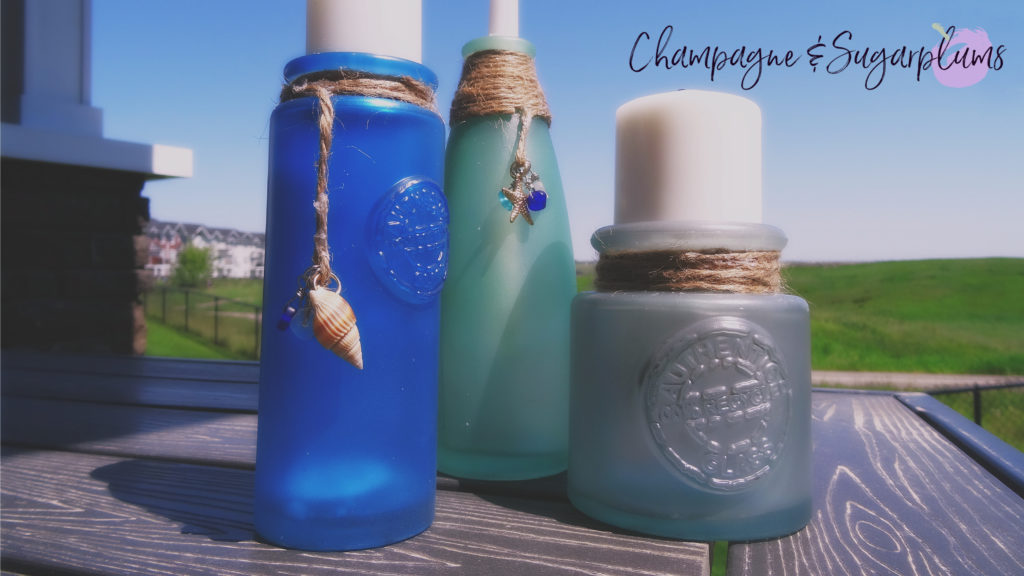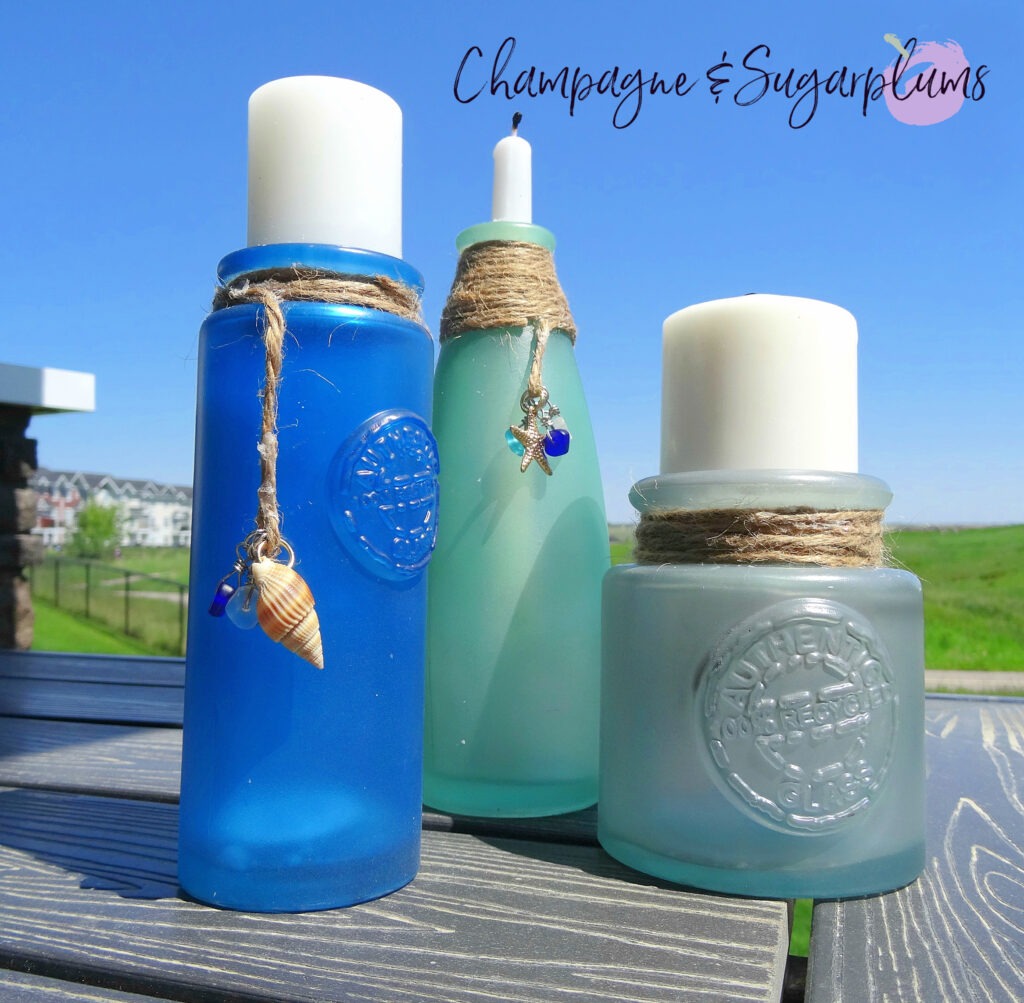 Add some candles or flowers and then you are done your Sea Glass Bottles, happy crafting!