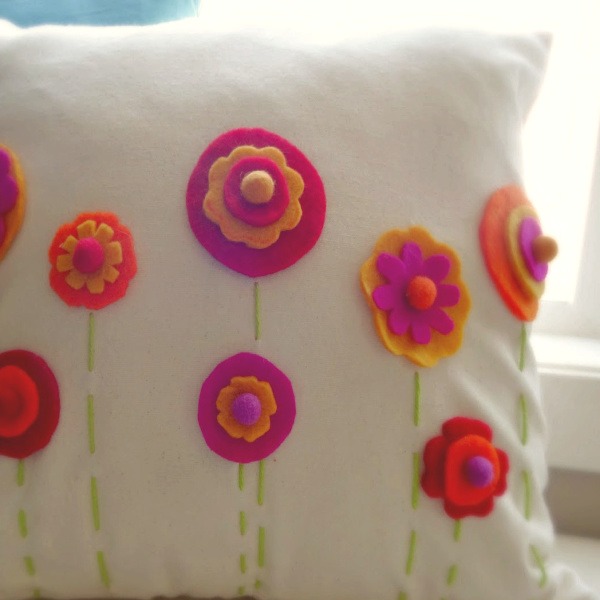 Springtime Flower Pop Pillow just in time for Mother's Day
The sun is shining, the snow is melting, the birds are singing and Mother's Day is approaching. This year skip the bouquet and give flowers that will last. With bright, poppy colours this pillow inspires feelings of happiness and joy. Pro tip: you could also use a ready made pillow cover instead of making one if you have one on hand. A simple design of a few felt flowers with yarn stems – we fell in love with this sweet pillow and we hope you – and your mom – will too!
This blog post may contain affiliate links. What does that mean? We may get a small commission if you make a purchase using our links, which helps us to keep posting new holiday content every week.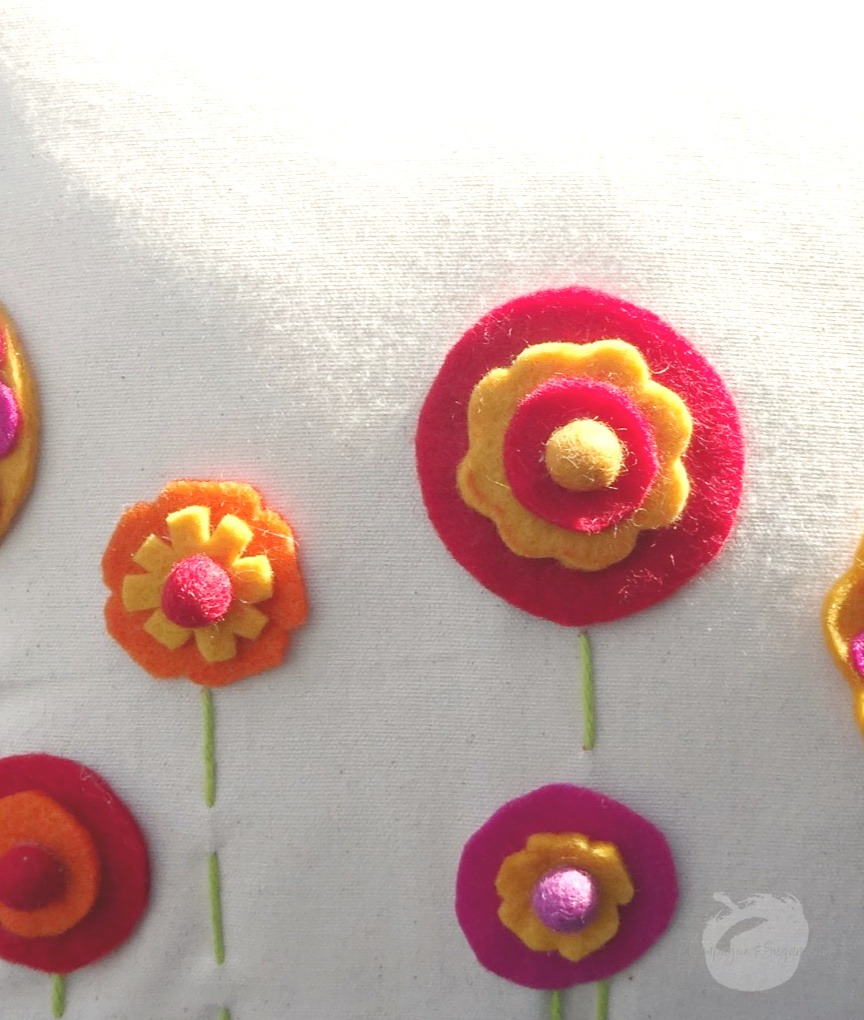 What You'll Need:
Fabric for the pillow casing
Felt in four colours
Green yarn
Decorative felt balls (or pom poms)
Large eyed needle (like a darning or embroidery needle)
Scissors
Optional: Fabric Glue
Sewing Machine
Needle and thread

Measure your fabric for the pillow casing. Be sure to leave room – at least 1/2″ all the way around – for a seam allowance. Stitch three sides closed with the forth left open enough that you can slip your pillow inside.
Cut flowers out of the coloured felts. We made three different sizes in various shapes. You'll need about twenty flowers to make your pillow.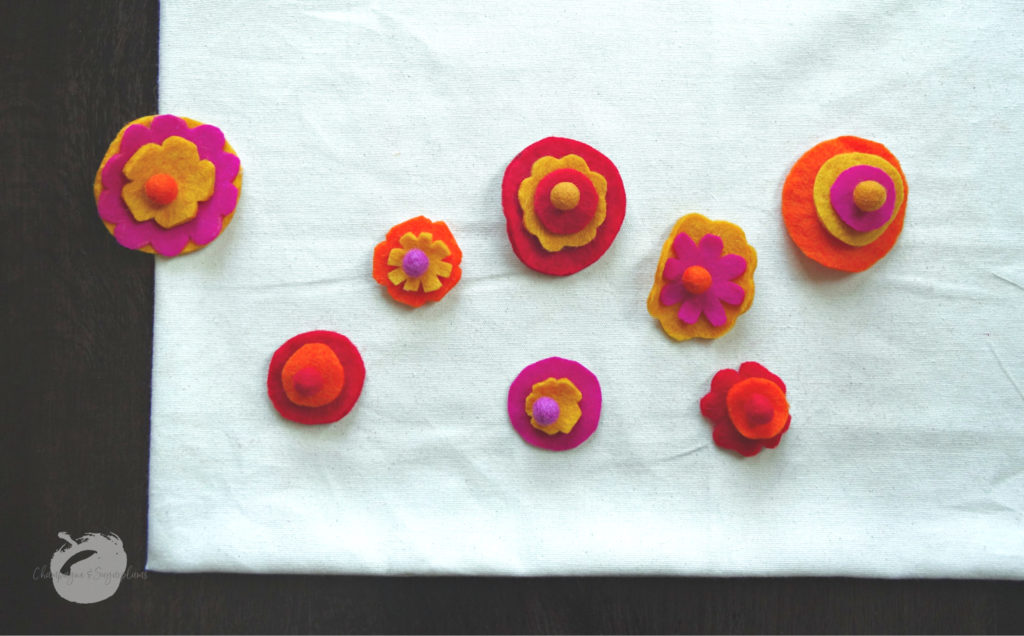 Arrange your cut flowers on the pillow case. When you like how it looks, start attaching the flowers with the method you have chosen, either put a couple of stitches in the centre of each flower, or a dab of fabric glue. If you are sewing, make sure to secure your flowers with pins so you don't lose your design. Work your away along the pillow until all the flowers are attached.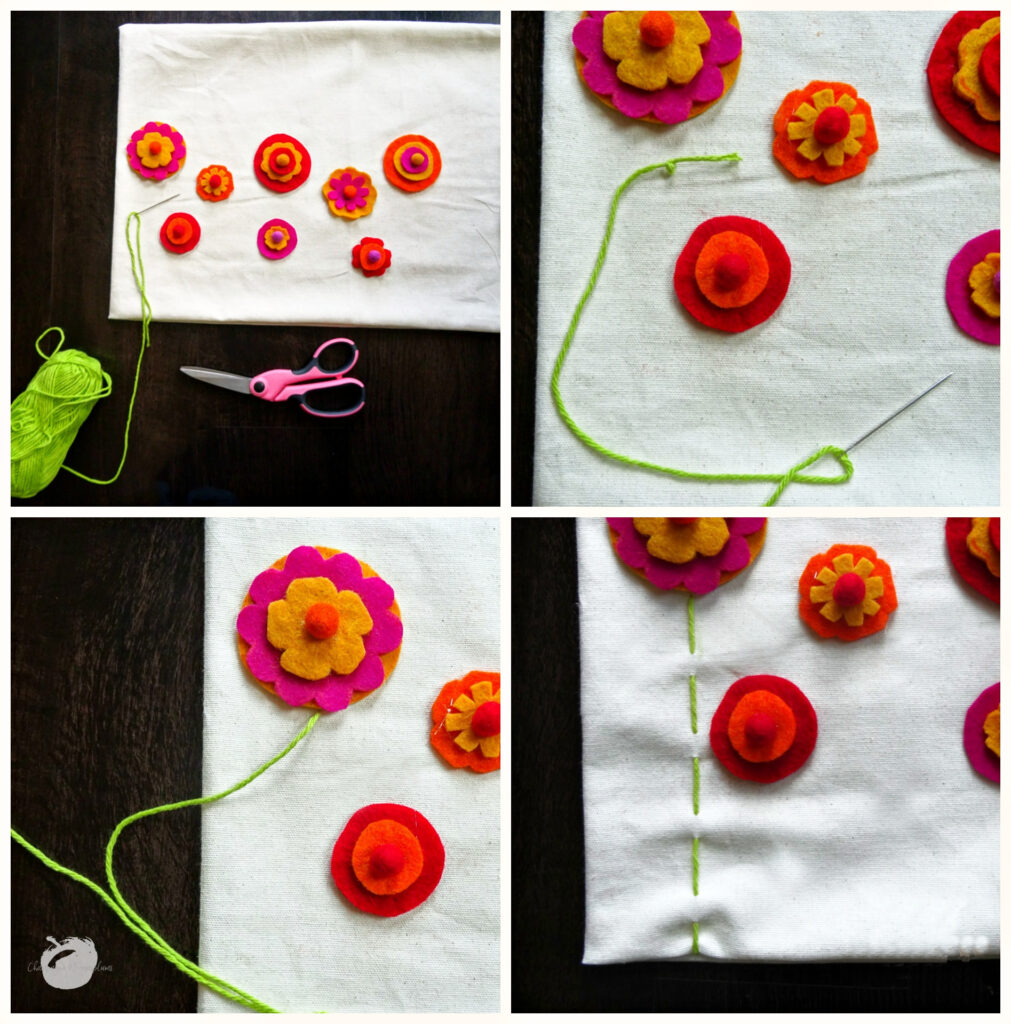 Next, take the green yarn and thread a length onto the large eyed needle. Tie a knot in the end of the thread and start stitching the flowers stems starting from the inside of the casing. Tie another knot in the in the thread inside the casing to secure the flower stem. Sew stems for all the flowers.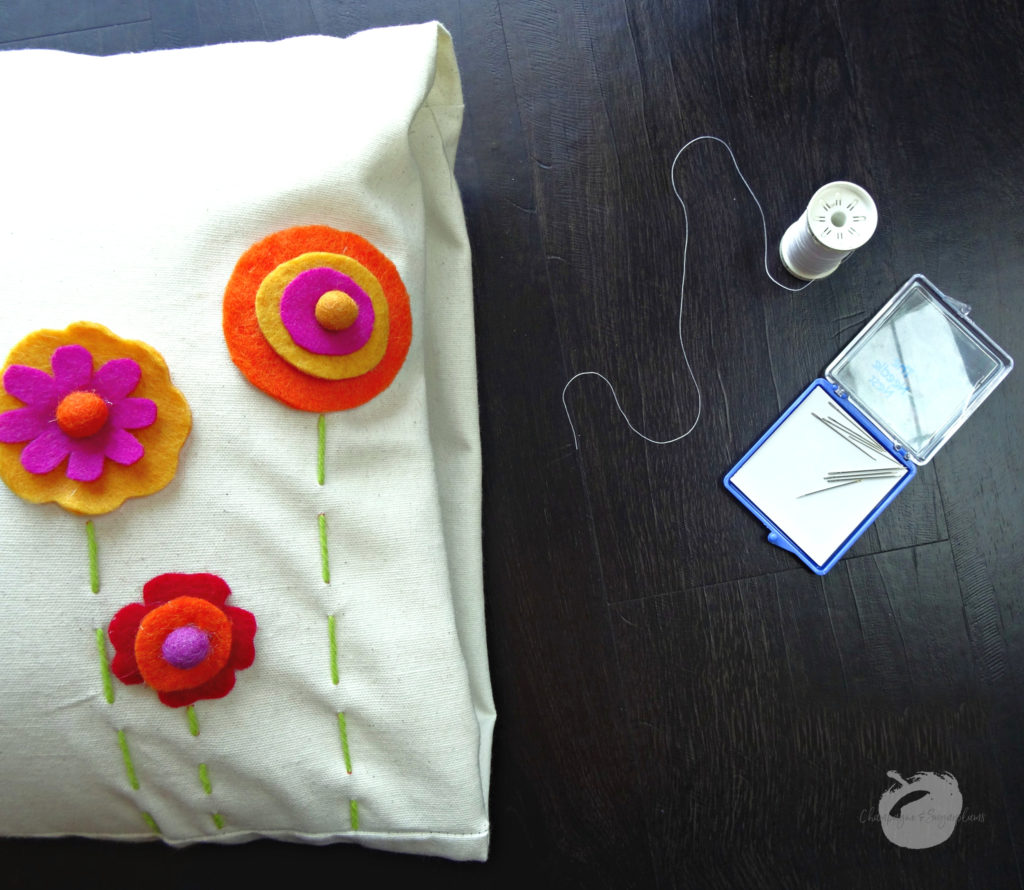 Insert your filling into the casing and stitch up the remaining opening. Happy Crafting!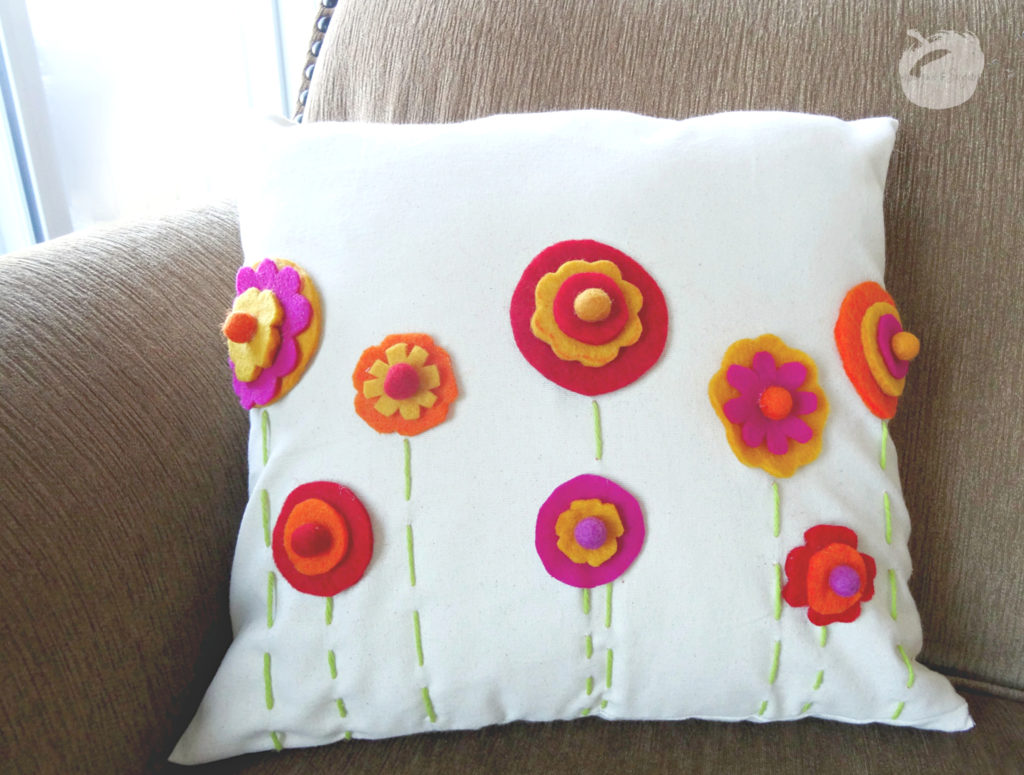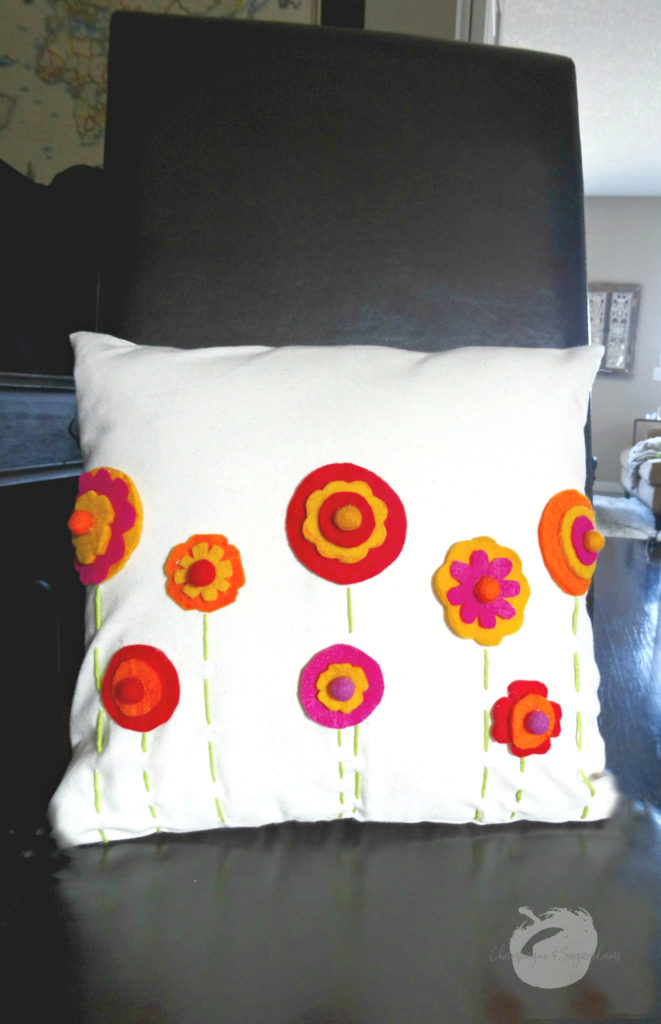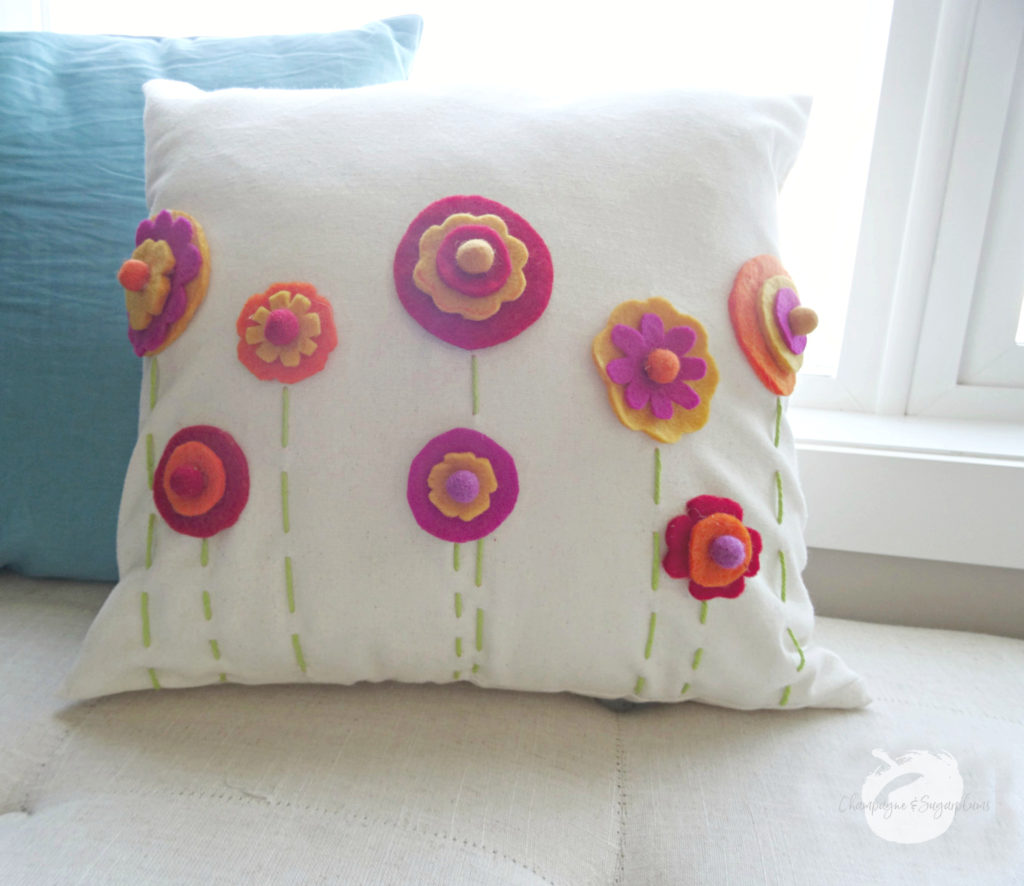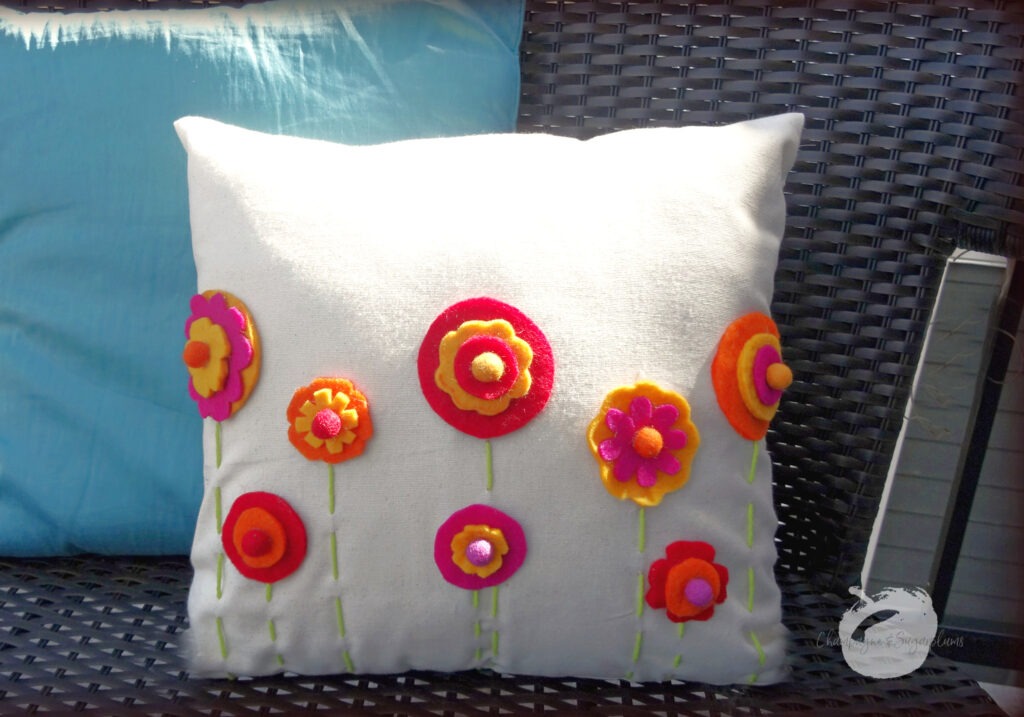 Made this for Mum last year? Certainly try a personalized Mason Jar filled with her favourite things or some pressed flowers picked by little hands.