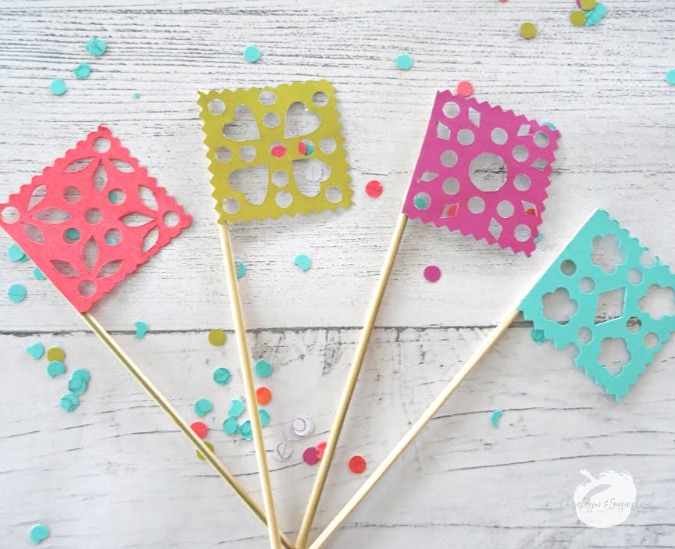 Cinco de Mayo Fiesta Papel Picado Decoration 
Getting ready to celebrate for Cinco de Mayo? We have a great Cinco de Mayo Fiesta Papel Picado Decoration that will look great at your festive party. We're going to show you how to decorate in style, without breaking the bank. Add a splash of Mexican fiesta to your party decorations, DIY style! Grab your materials and get ready to start creating these fun, colourful party decorations.
This blog post may contain affiliate links. What does that mean? We may get a small commission if you make a purchase using our links, which helps us to keep posting new holiday content every week.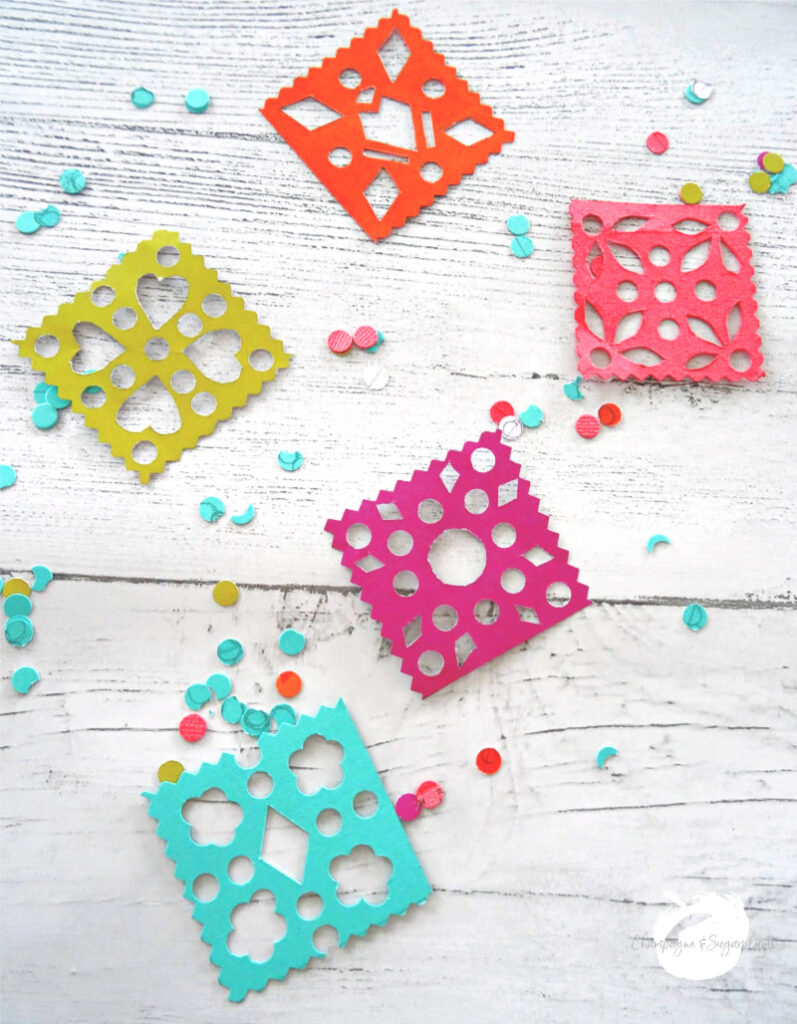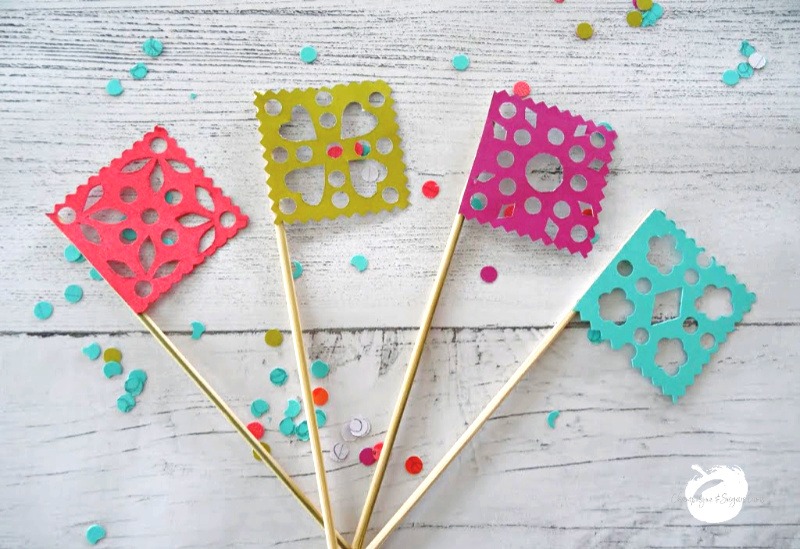 You'll need a very sharp retractible knife for this project…and a steady hand! Also, a cutting board is needed under the paper. I got one from the local dollar store, I also picked up the wooden dowels too. You could also use BBQ skewers as well, the stick needs to be long enough to stand inside whichever cup or vase you are using. Using bright coloured paper is a MUST for creating these Cinco de Mayo papers…because you can't have fiesta decorations without COLOUR!!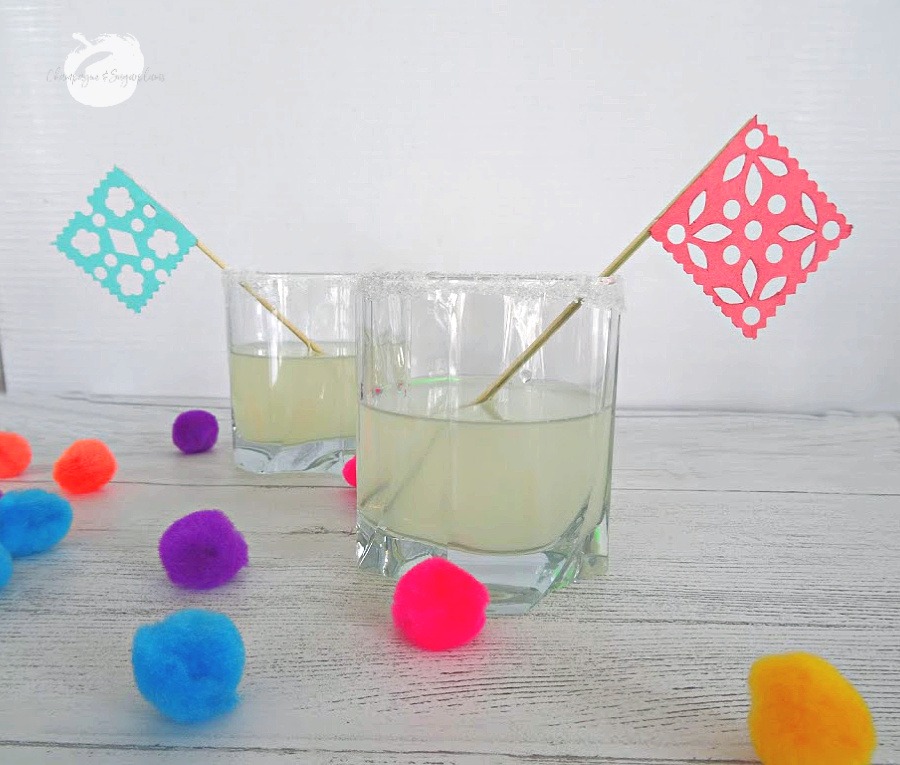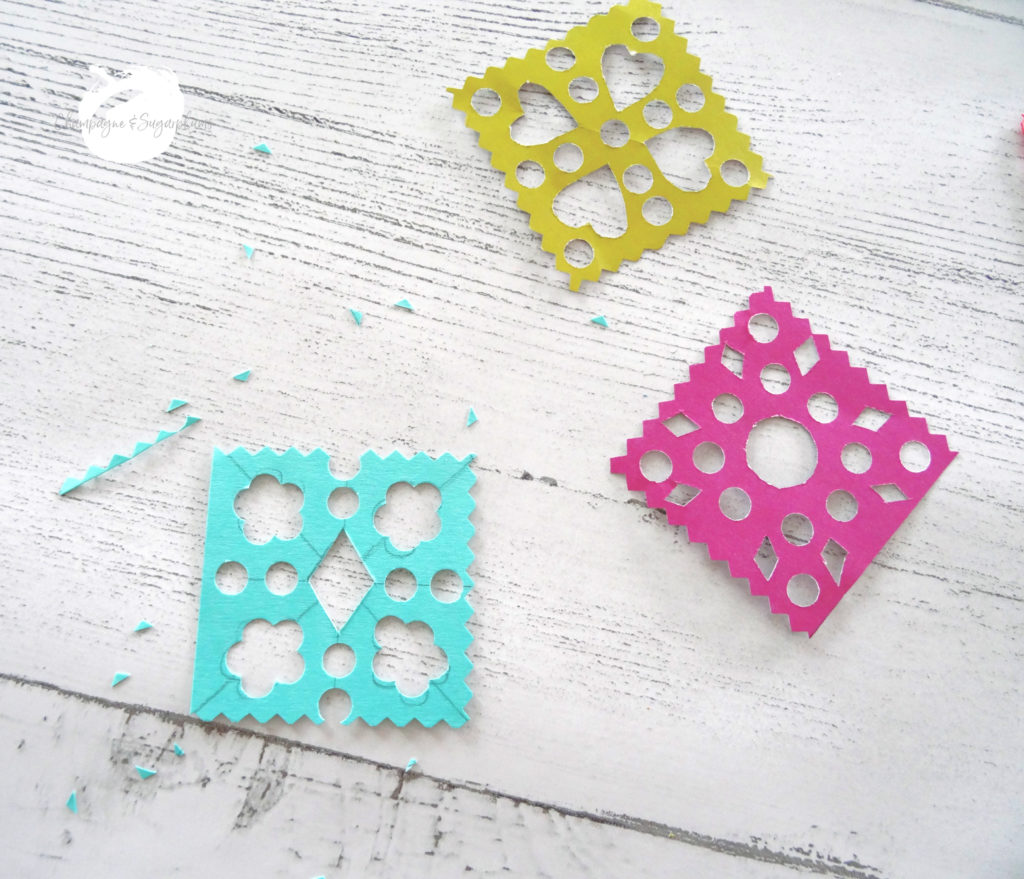 Cinco de Mayo Fiesta Papel Picado Decoration
What you'll need
Wooden dowels (small) or BBQ skewers
Bright coloured card stock
A sharp retractible knife
Hole punch
Decorative scissors
Cutting board
Pencil
Hot glue gun
Ruler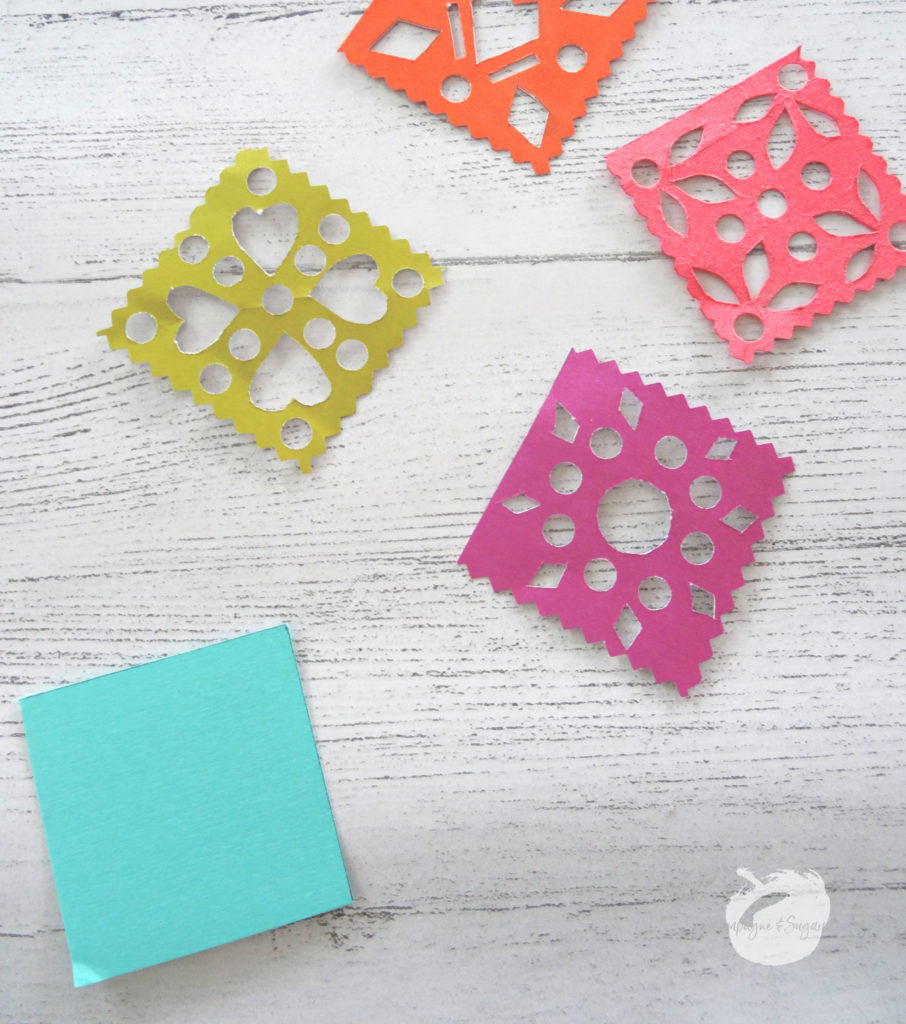 First, cut your card stock into 4×4″ squares. Then draw your design lightly in pencil. Focus on creating small shapes within the square. Cut hearts, circles, petals, flowers near each other. Next, place the paper onto the cutting board and CAREFULLY cut out the design using the sharp retractible knife. Take your time to be sure you are getting straight, crisp cuts (and don't throw those cut outs out).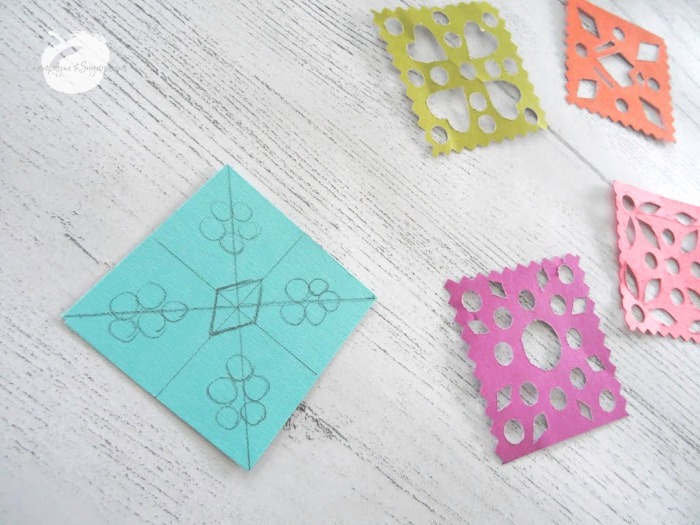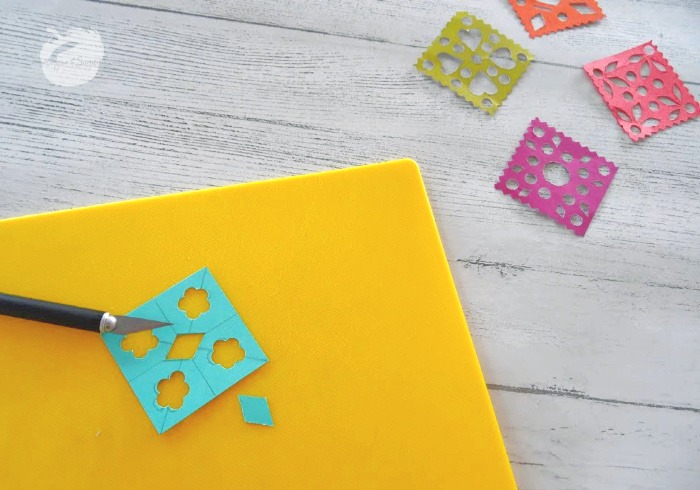 Finally, glue the paper squares onto the wooden dowels or BBQ skewers, set aside to dry.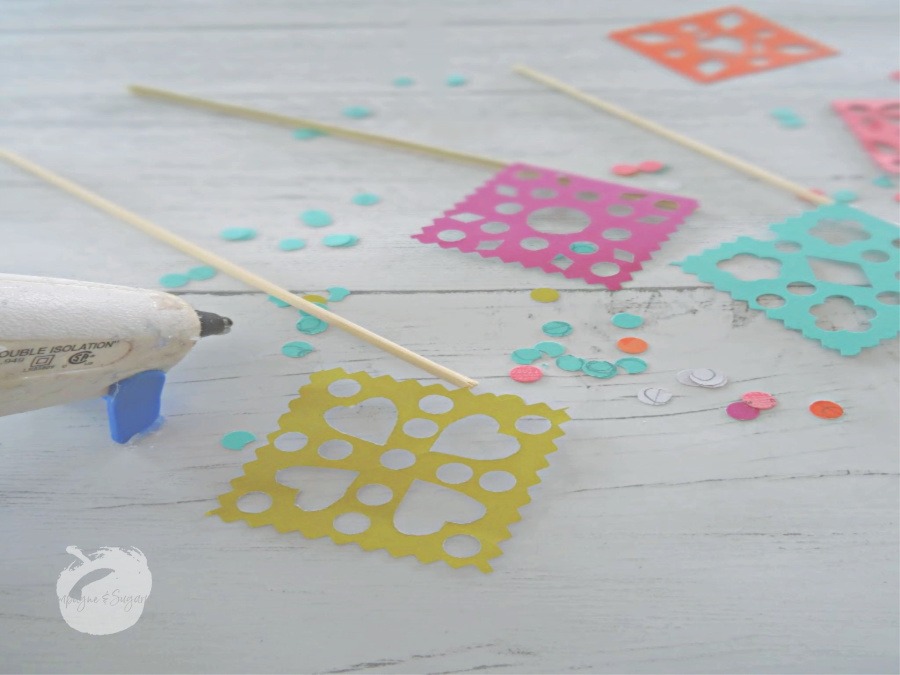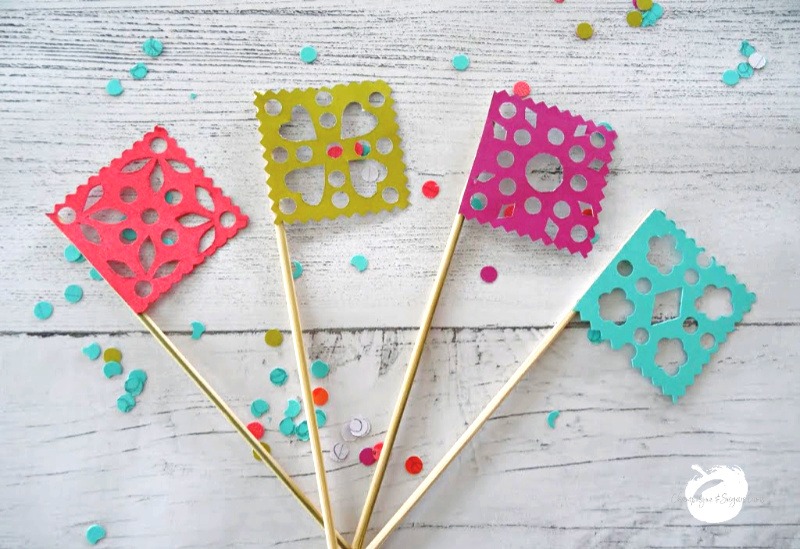 Remember the parts of the paper we cut out? The reason for that is to use them as confetti for your table top! Spread them out where you're serving your food and drinks.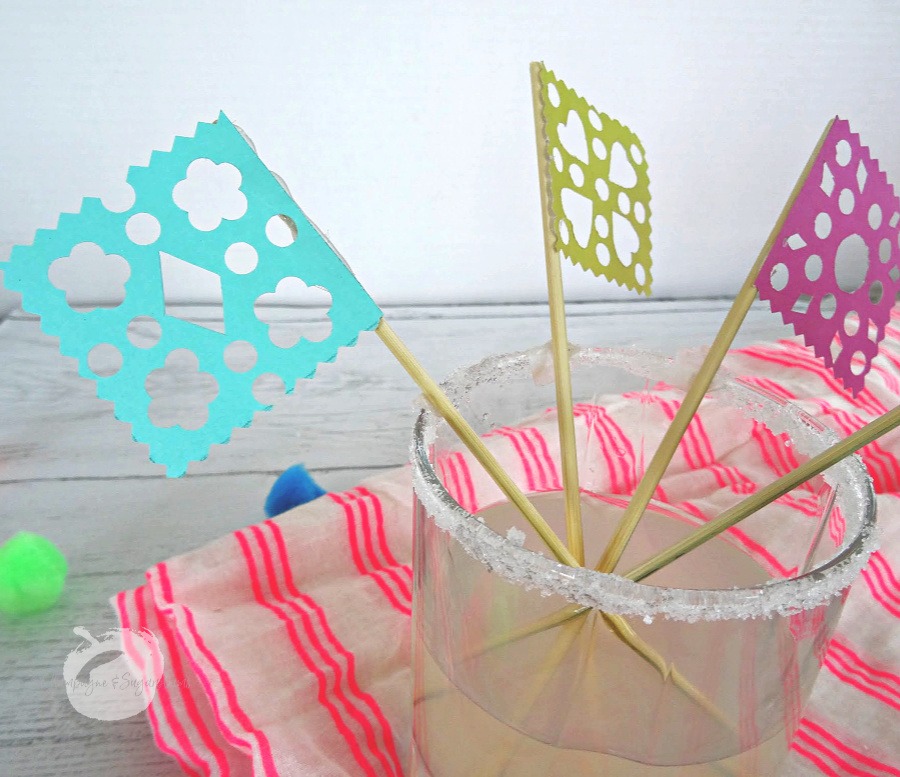 Perfect for your festive celebration these Cinco de Mayo Fiesta Papel Picado Decoration are bright, happy and colourful. Place these Mexican fiesta party decorations into cups, vases or bottles. You could even use them as stir sticks! So grab some tequila, your favourite mix and get ready to party!!
Need more Cinco de Mayo ideas? Certainly check out our bright and colourful Hola Fiesta Welcome Sign.
Happy Crafting!