Kid's Craft: Mother's Day Heart
This Mother's Day Heart kids craft is next-level cute! Not to mention, it's very easy for little ones to make. All you need to do is grab a canvas, draw and cover a heart, then let your little one be creative! They can use paintbrushes, sponges or even finger paint. Mom is sure to love this homemade craft on Mother's Day.
This blog post may contain affiliate links. What does that mean? We may get a small commission if you make a purchase using our links, which helps us to keep posting new holiday content every week.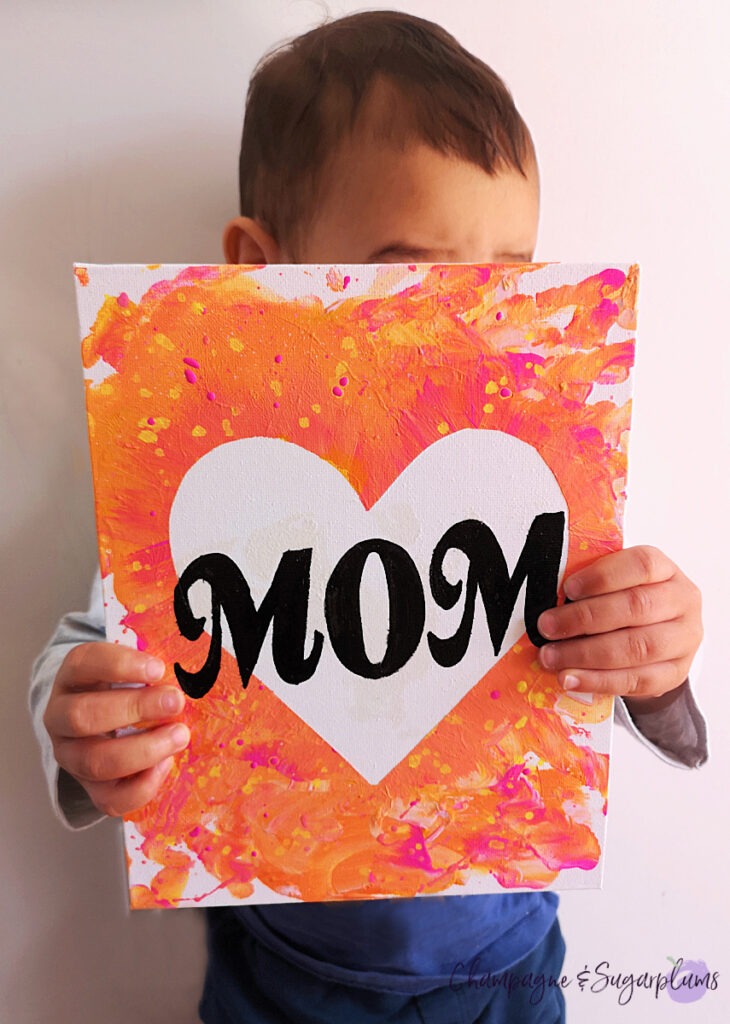 What do you need to make an easy Mother's Day Kid's Craft?
Canvas
Painter's tape
Paint
Craft knife
Paint brush
Letter stencil
Stencil glue
Black paint pen
How to make a Heart Craft for Mom:
Draw a heart onto the canvas and cover it with painter's tape. Press down on the edges of the tape to seal the gaps. This will help prevent the paint from leaking under the tape.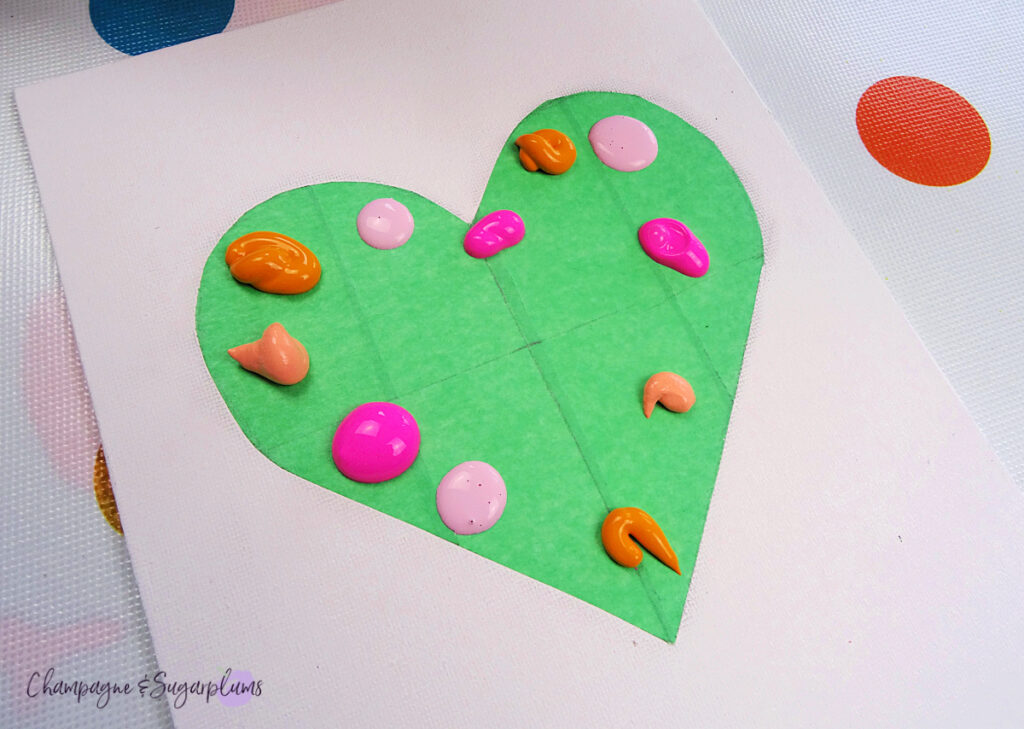 Add dots of paint to the heart in alternating colours. Choose Mom's favourite colours or opt for bright and fun!
Now for the fun part! Give your little one a paintbrush, or sponge, or use none and have some fun finger painting! Before the paint dries, consider adding glitter or paint "splashes" from a brush.
Set the art aside and allow it to dry. This could take some time and may be the hardest part of this kid's craft! Once the paint has dried completely, remove the painter's tape. Be sure to pull slowly to avoid peeling.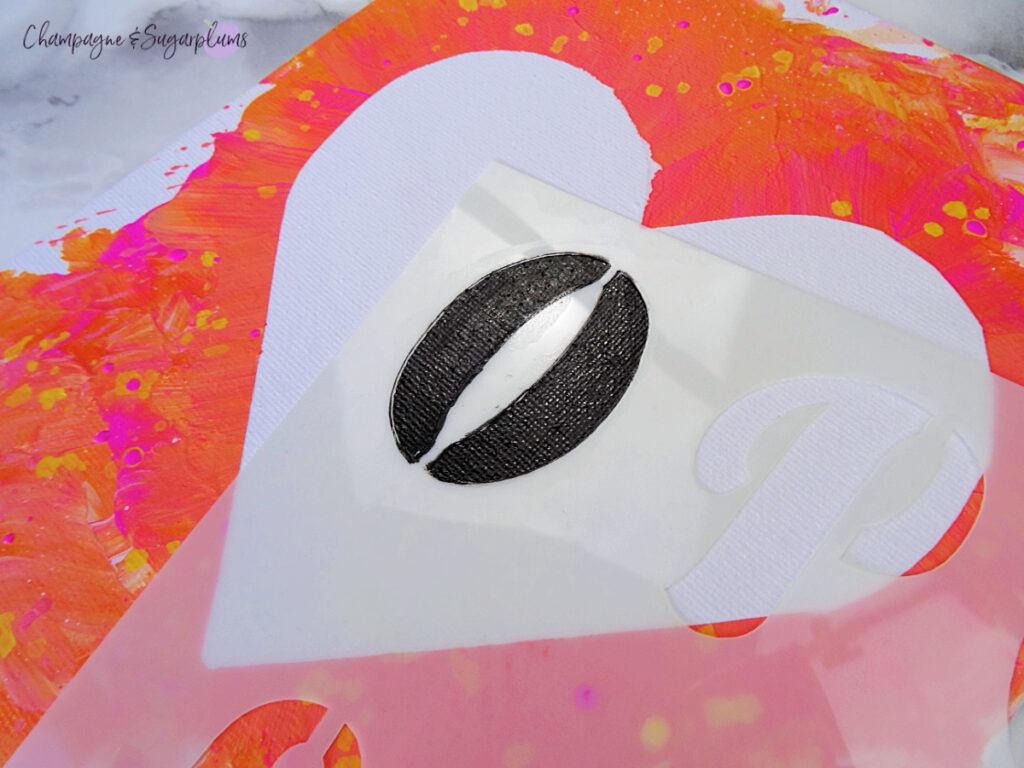 Little ones may need help with this step, while older kids may like to do this part themselves! Use some sticky tack to secure a letter stencil 'O' to the middle of the heart. Fill in the stencil with a black paint marker. Peel off the stencil and let dry. Repeat the steps with an 'M' on either side of the 'O', allowing each letter to dry completely before moving on to the next.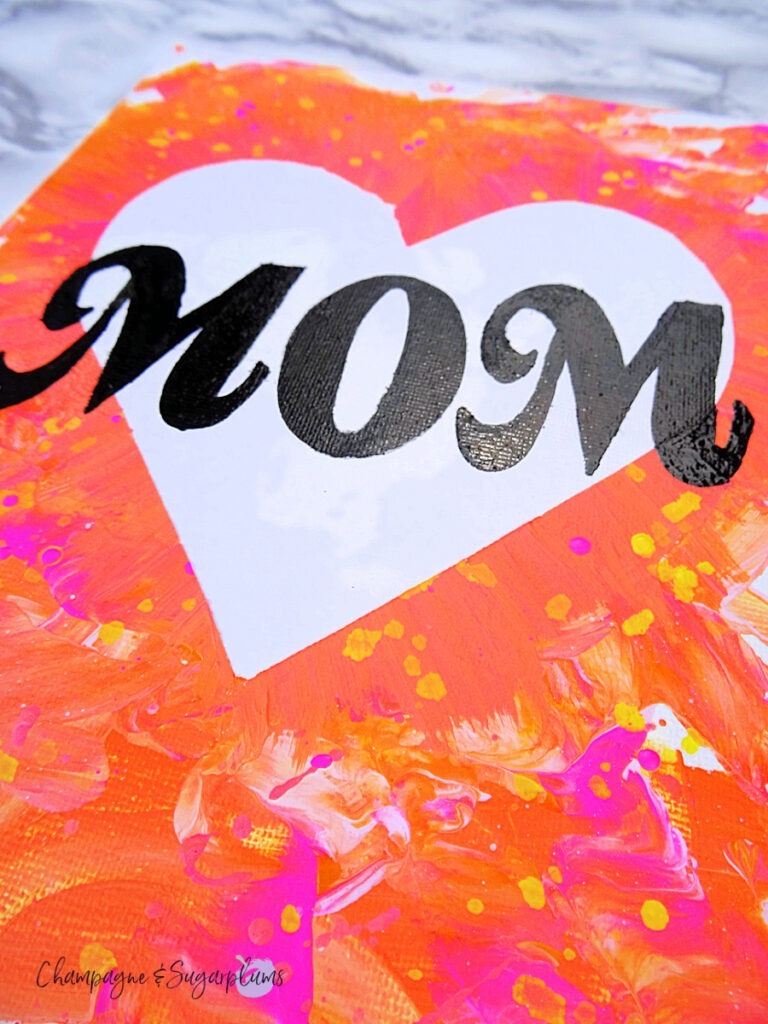 Finally, wrap this beautiful gift up and give it to Mom on Mother's Day!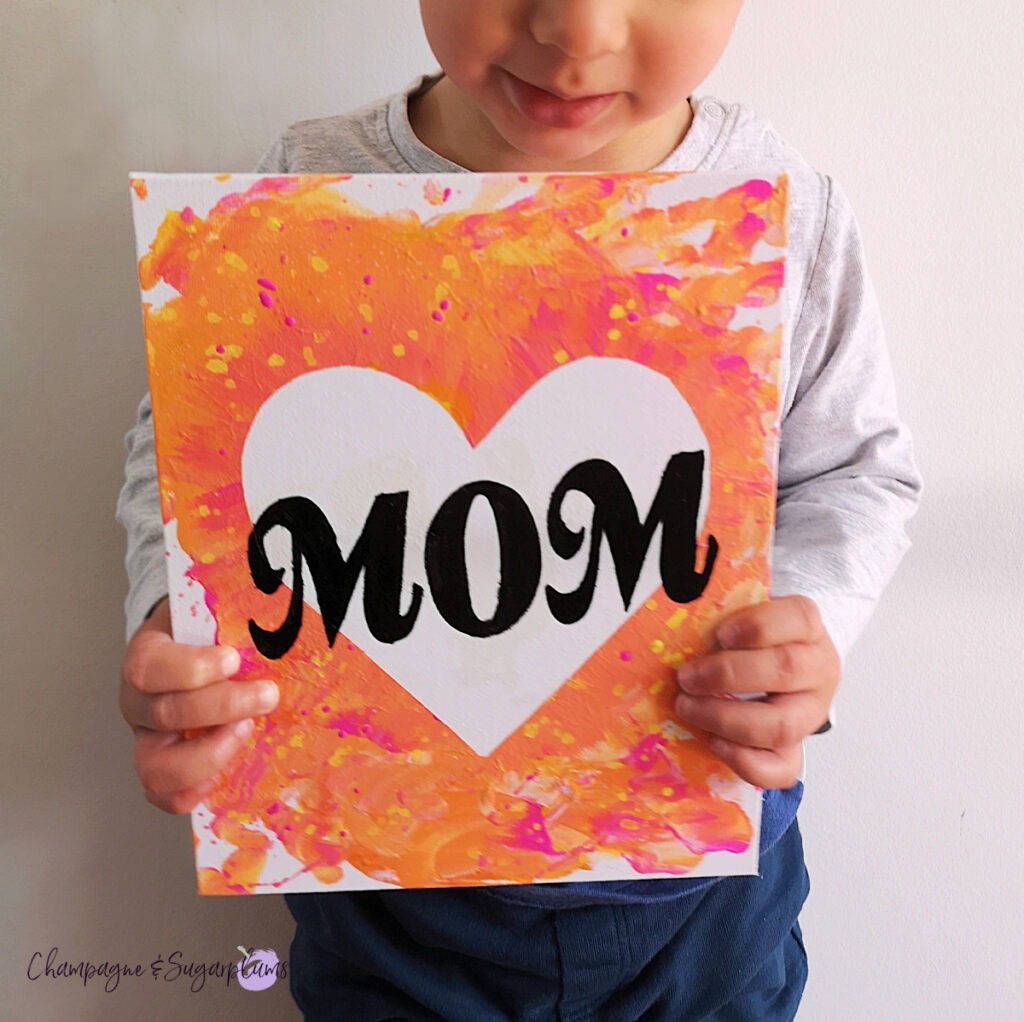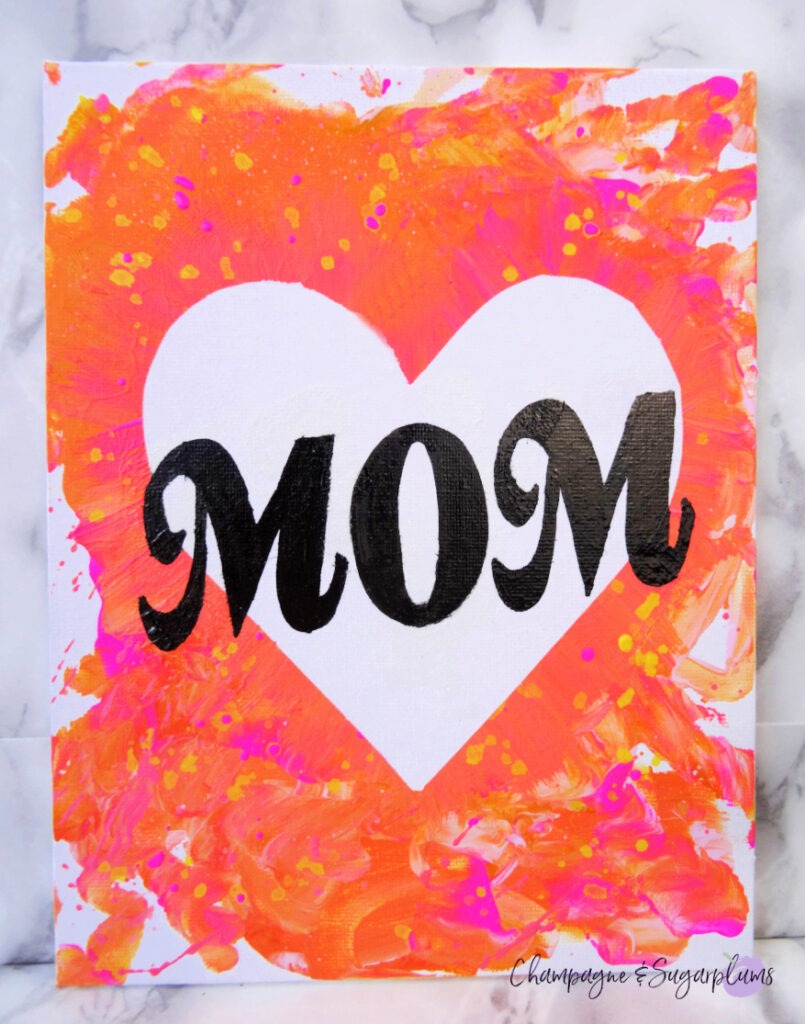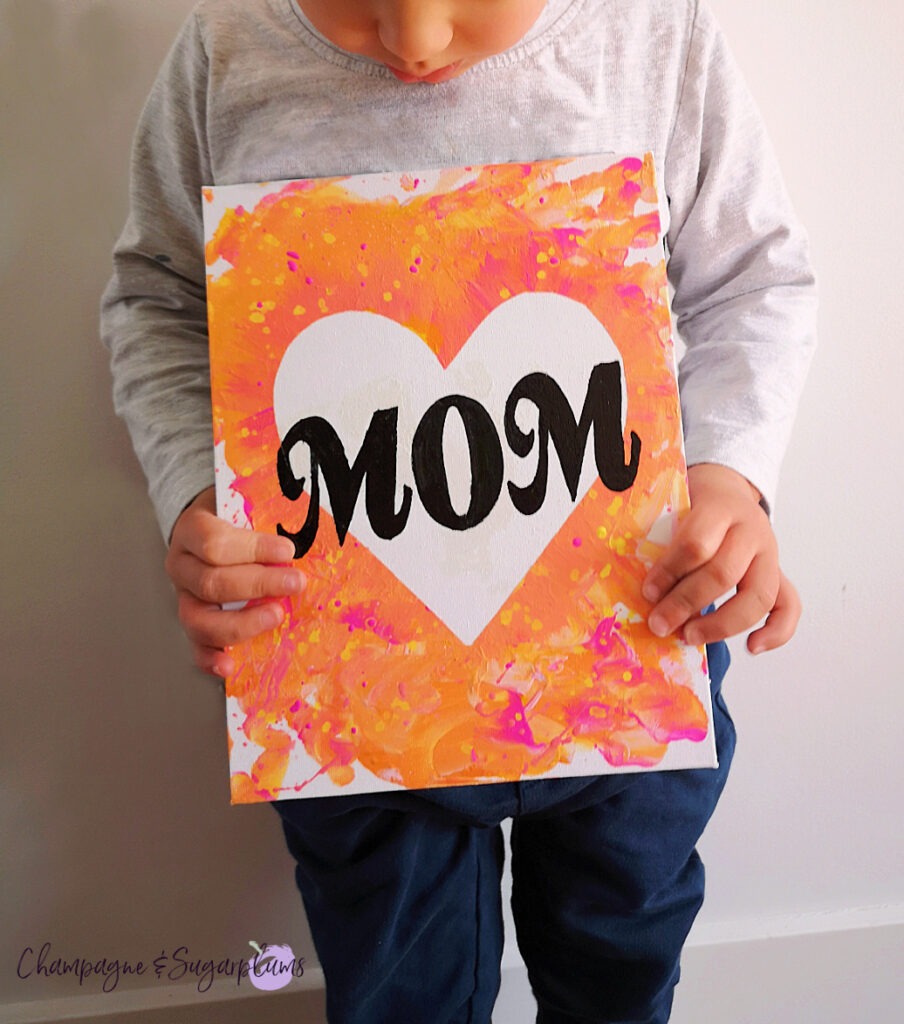 We hope you loved this Mother's Day Heart Kids Craft as much as we do! If you're looking for more ways to spoil mom this Mother's Day, certainly check out our other Mother's Day crafts, DIY's and recipes below!
More Mother's Day Kids Crafts and DIY:
Mother's Day Recipes: