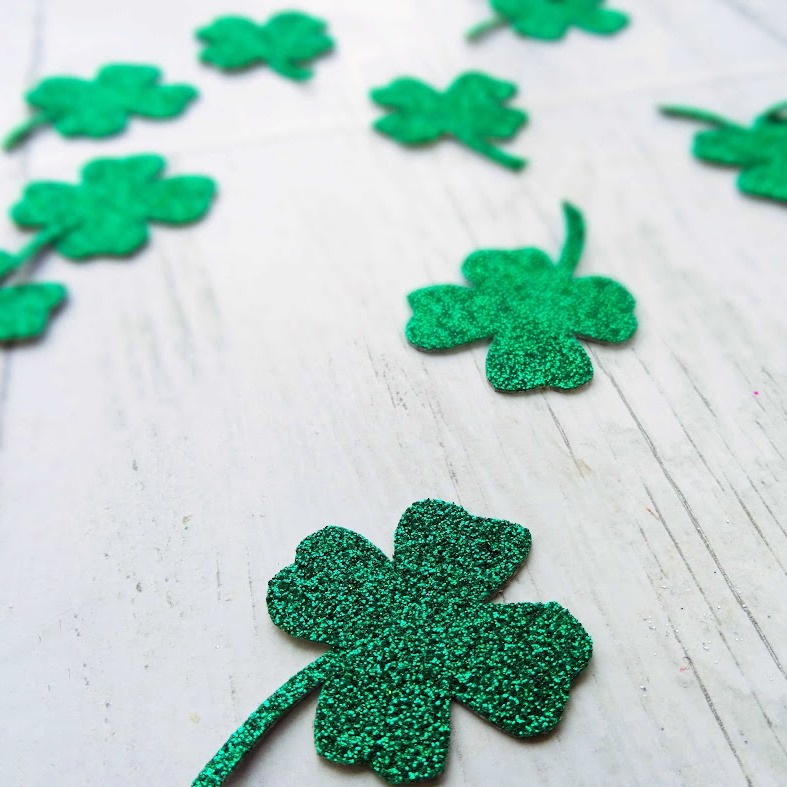 St. Patrick's Day Clover Canvas
This St. Patrick's Day Clover Canvas is fun, cheap and incredibly EASY! Which happens to be our favourite description when it comes to holiday crafting. And there is something so sweet about clovers, right? Our heritage isn't Irish, but it's hard to resist joining in the celebration and using that adorable clover punch that's been waiting in the punch collection. So, head on over to your go-to dollar store and pick up some glitter paper, a canvas and some twine.
This blog post may contain affiliate links. What does that mean? We may get a small commission if you make a purchase using our links, which helps us to keep posting new holiday content every week.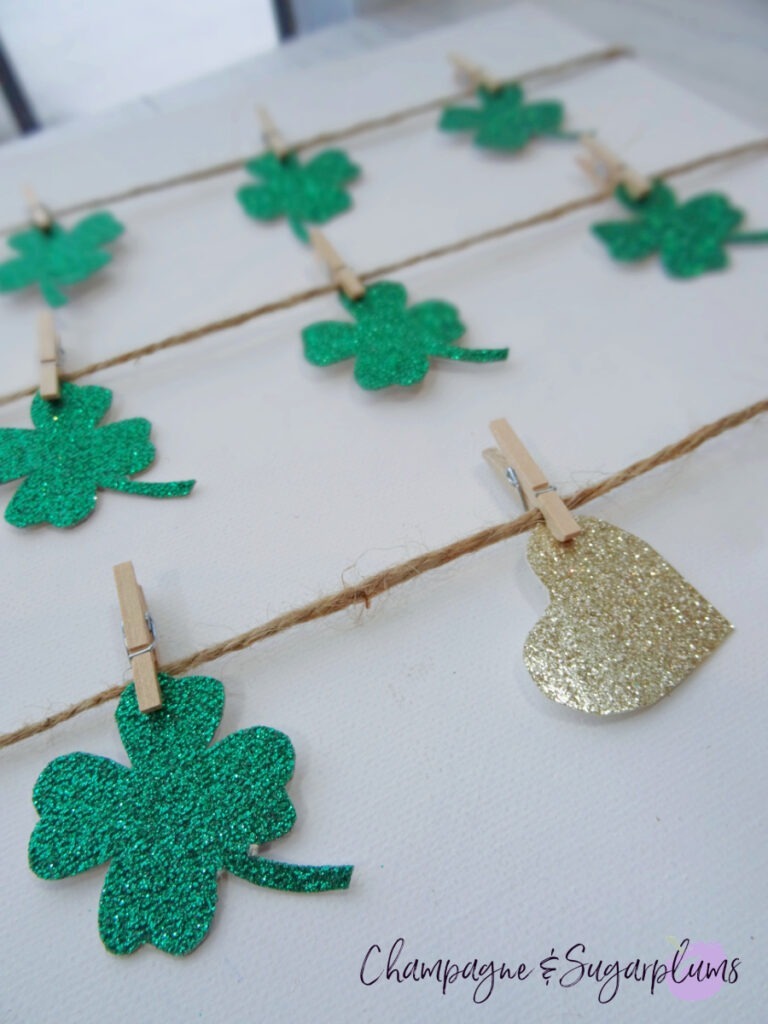 What you'll need:
Glitter (or plain) paper in green and gold
Clover punch
Heart punch
Twine
Stapler
Mini Clothespins
Canvas or wood board
Let's make our St. Patrick's Day Clover Canvas!
To begin, punch out (you can cut them out if you don't have a punch) 9 shamrocks from the green paper. You can always make more or less clover, depending on the look you want and the size of your canvas.
Punch or cut out one heart from the gold paper.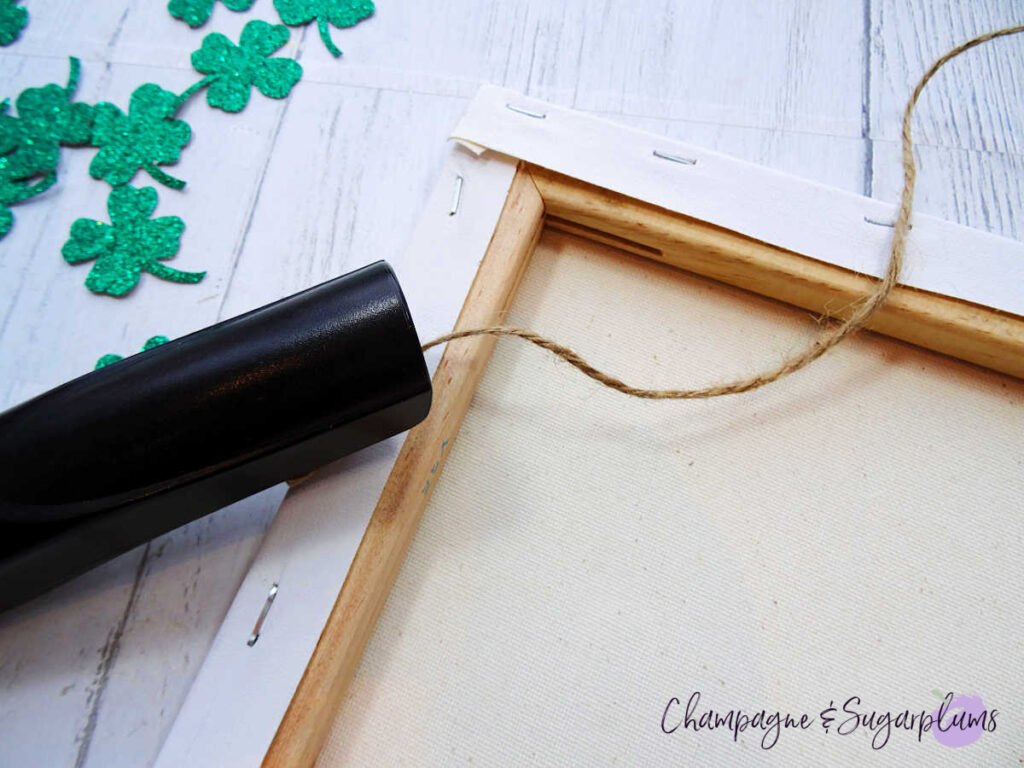 Staple one end of the twine to the back of the canvas, close to the top. Wrap the twine around the front and then staple the other end to the back of the canvas, to the opposite side. Repeat this step three or four more times.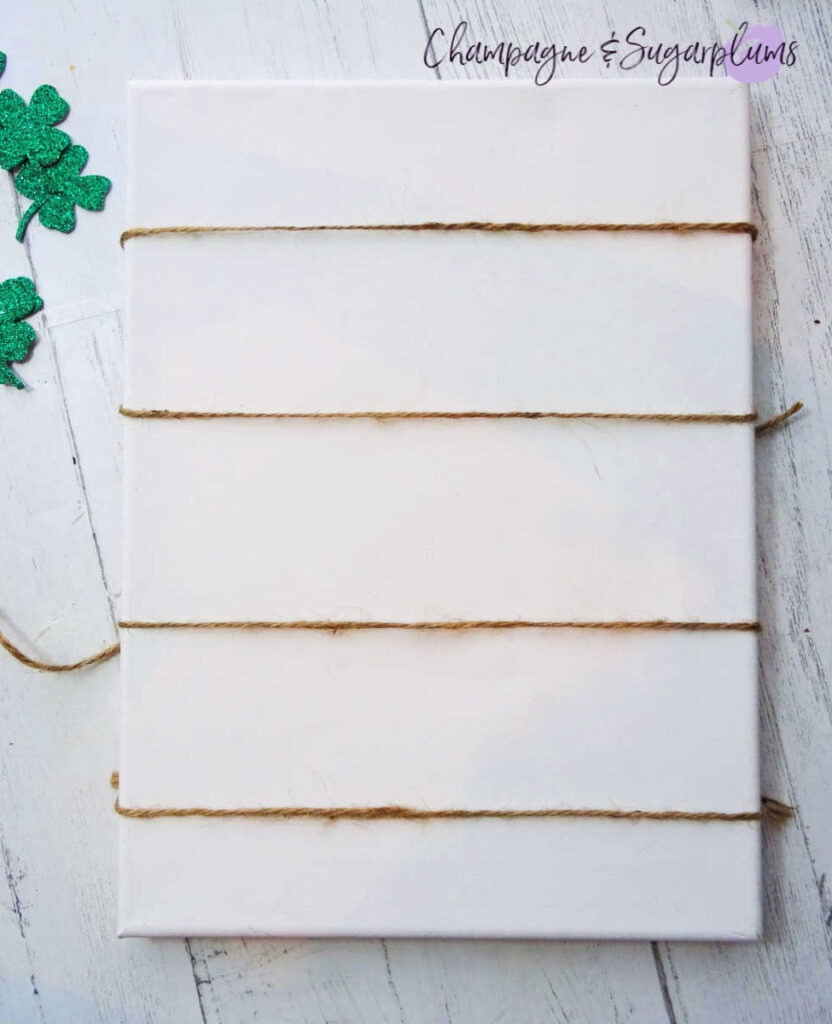 Use the mini clothespins to clip the clover onto the twine. We spaced our clover out evenly and placed them all in the same direction, but you could also switch things up hang them crooked, in different directions or bunched together! There's no wrong way to finish this St. Patrick's Day Clover Canvas.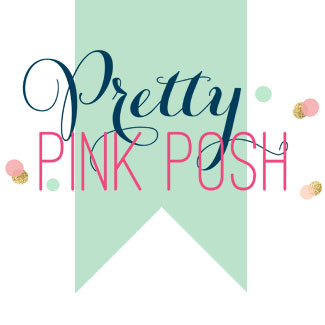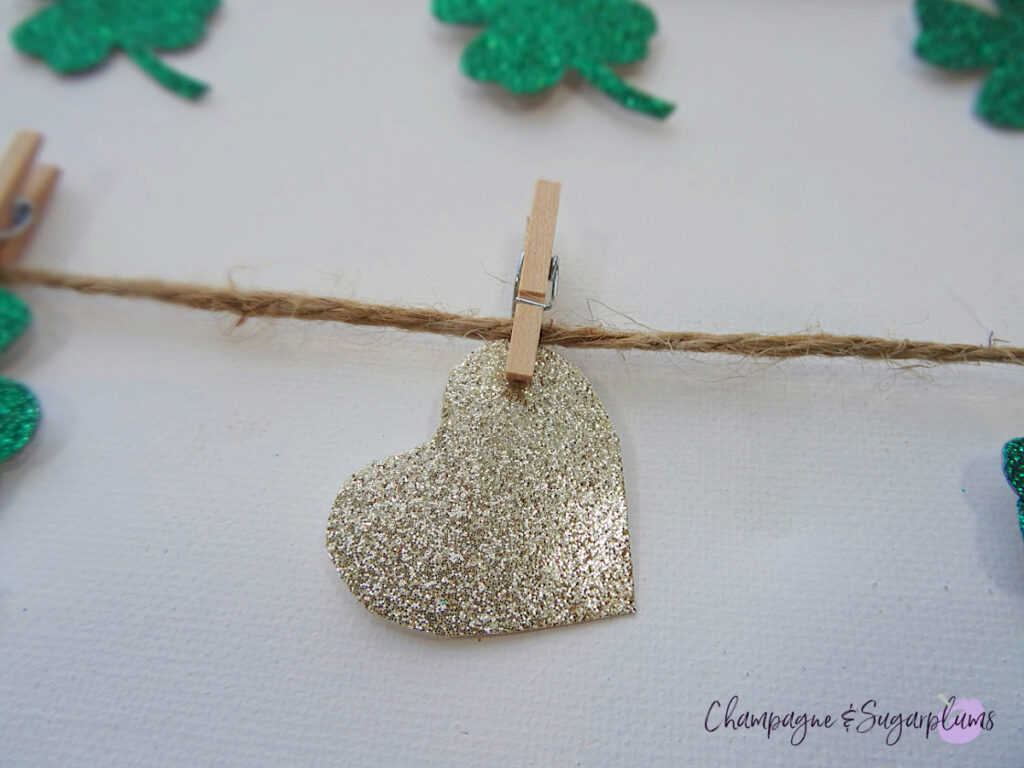 Remember to add the gold heart!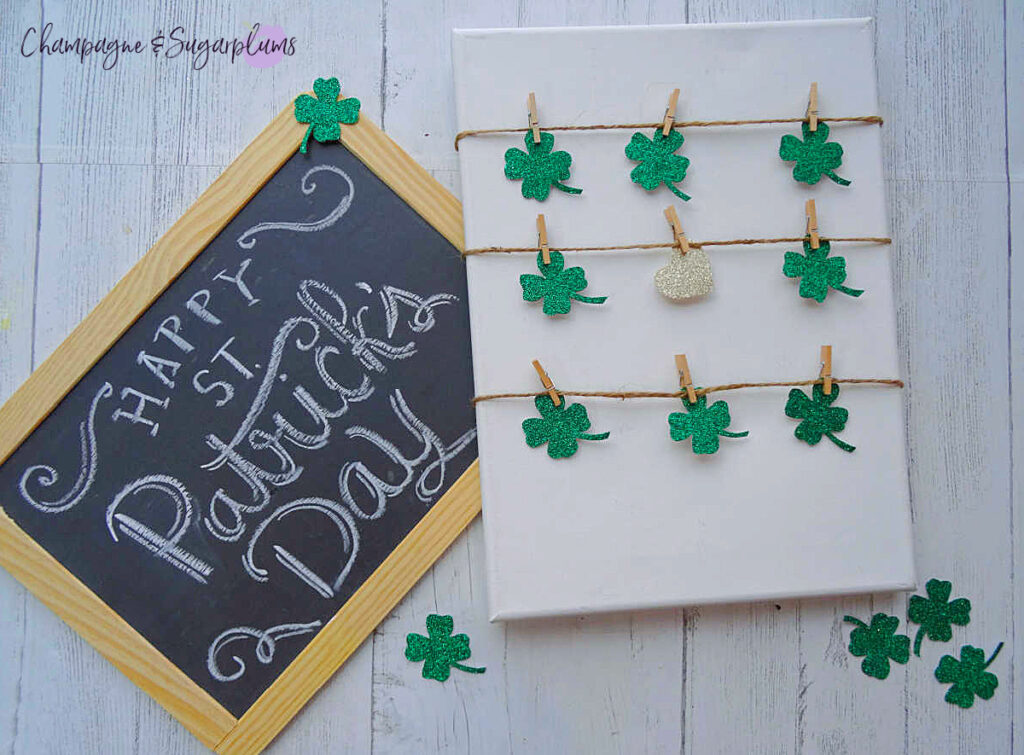 We hope you have a super fun St. Patrick's Day, happy crafting! If you're looking for more green fun, check out our Lucky Green Smash, our Chocolate Peppermint Cupcakes, and our Rainbow Kids Finger-painting Craft!