How To Make Yarn Wrapped Green Balls
Our Mom is big into knitting and crocheting. She's amazing at both, and our babies have definitely benefited! Over the years, she's made some really beautiful handmade pieces for us – like blankets, hats, booties, and sweaters that we really treasure. So, using Mum's favourite hobby as inspiration, (though neither of us ever leant how to knit) we created some Lucky Green Balls for this St. Patrick's Day.
This blog post may contain affiliate links. What does that mean? We may get a small commission if you make a purchase using our links, which helps us to keep posting new holiday content every week.
These little decorations are super fun, and surprisingly soothing, to make. There are a few different ways to wrap yarn, and they're all easy! We like the look of the circular method we used for our balls. But, all the methods really work great, plus they are so, so easy and really inexpensive to put together!
What you'll need:
Styrofoam balls (5 or more, depending on the size you have)
Yarn
Glue
Scissors
Optional: Pins, popsicle stick, cotton swab or paint brush
Let's Make Some Lucky Green Balls!
Start with a dollop of glue on the top of one of the Styrofoam balls.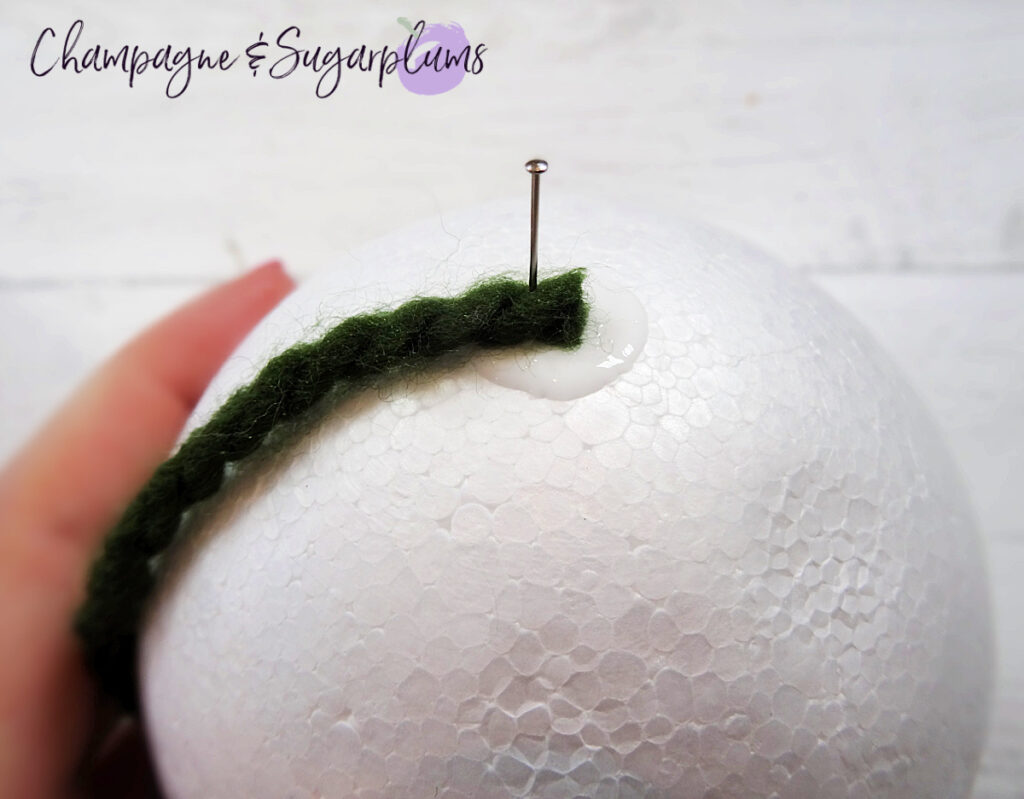 This step is optional – but we found it helpful to add a pin to the yarn to hold it in place while the glue is still wet.
Begin twirling the yarn tightly around itself, sticking it to the glue as you go. Try not to leave any gaps in the yarn.
Add glue as you are wrapping to hold the yarn in place.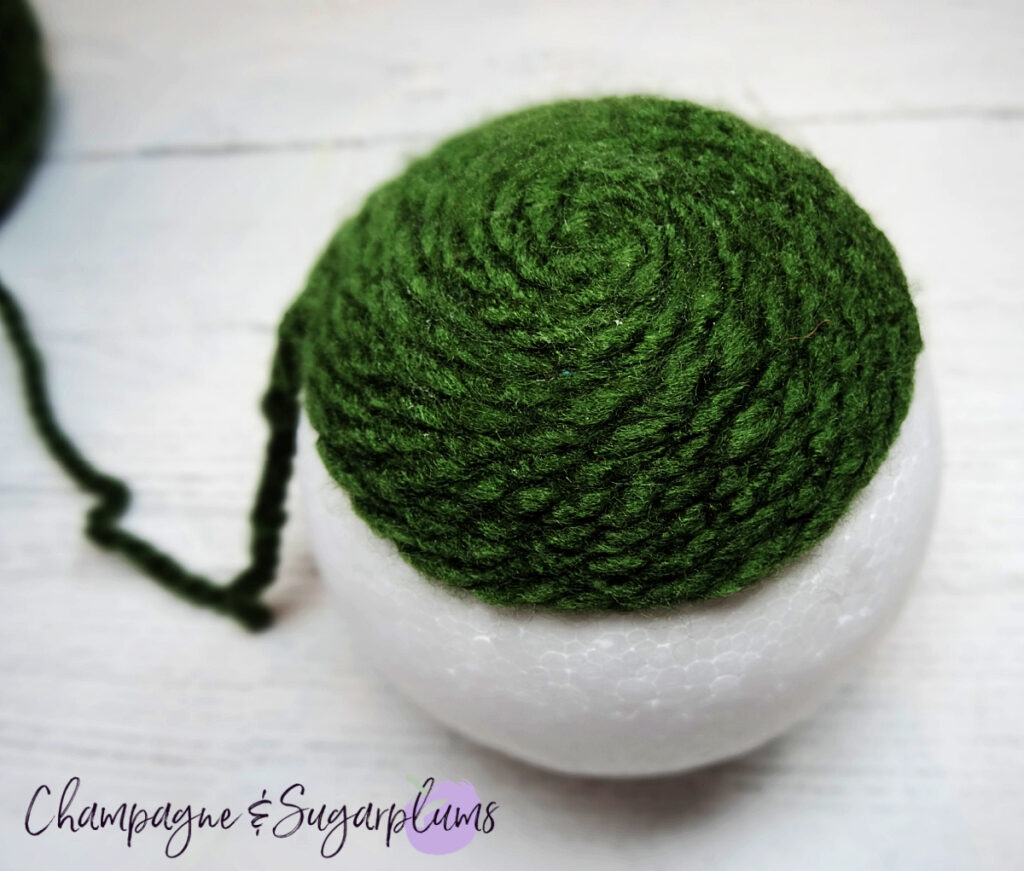 Keep wrapping until the entire ball is covered and then snip the yarn off at the top circle. Wrapping the top of the ball will be a little more difficult, you will need to gently push the yarn to keep any gaps from forming as you go.
Copy the same steps again with some white or cream yarn.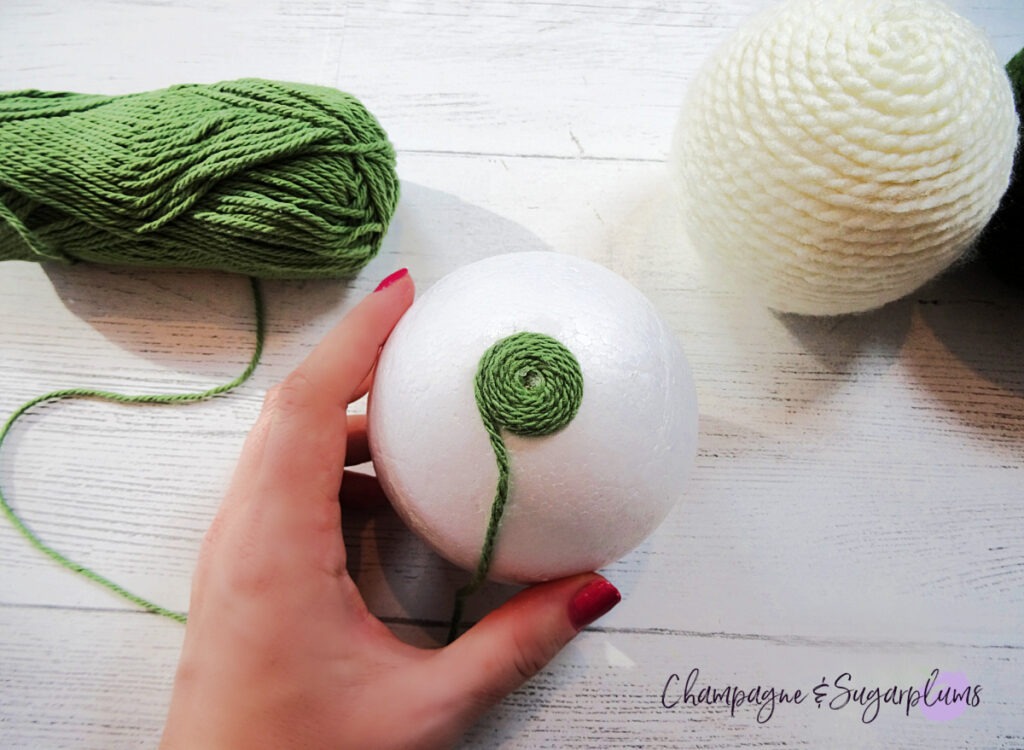 And then again with another green yarn. This technique works equally well for both thinner and thicker yarns.
To make our rainbow ball, use the exact same steps as the solid coloured balls. The difference here will be the transition between each colour.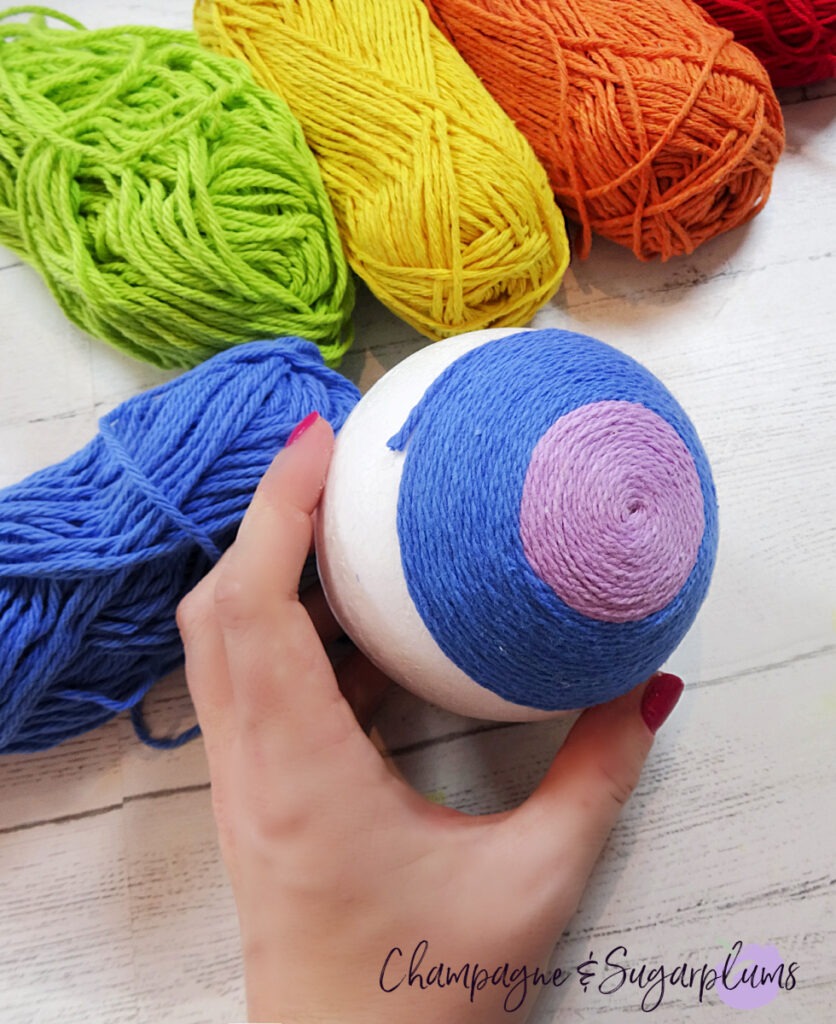 To do this, mark on the ball where you want each colour to end with a pen. Start at the top as usual, using the glue and wrapping the yarn. When you reach the first mark, cut off the yarn and glue the end to the ball. Start the next colour by layering the new colour overtop of the cut end (blue over purple in our example).
Continue this technique with each colour to cover the entire ball.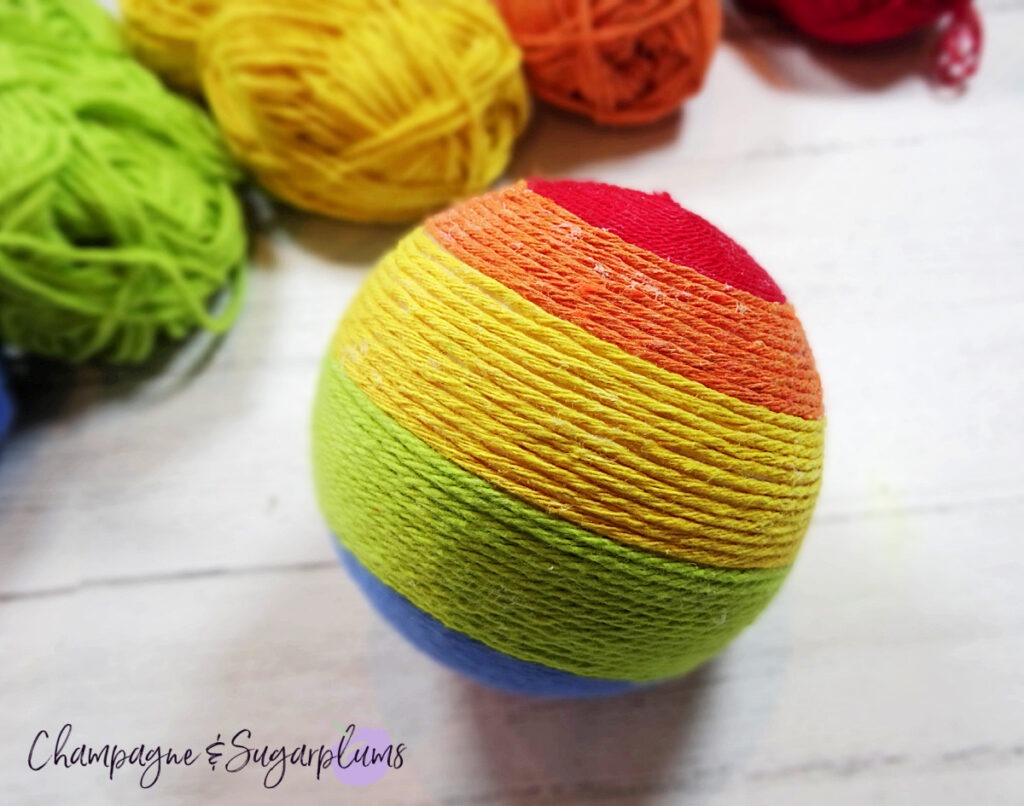 All done!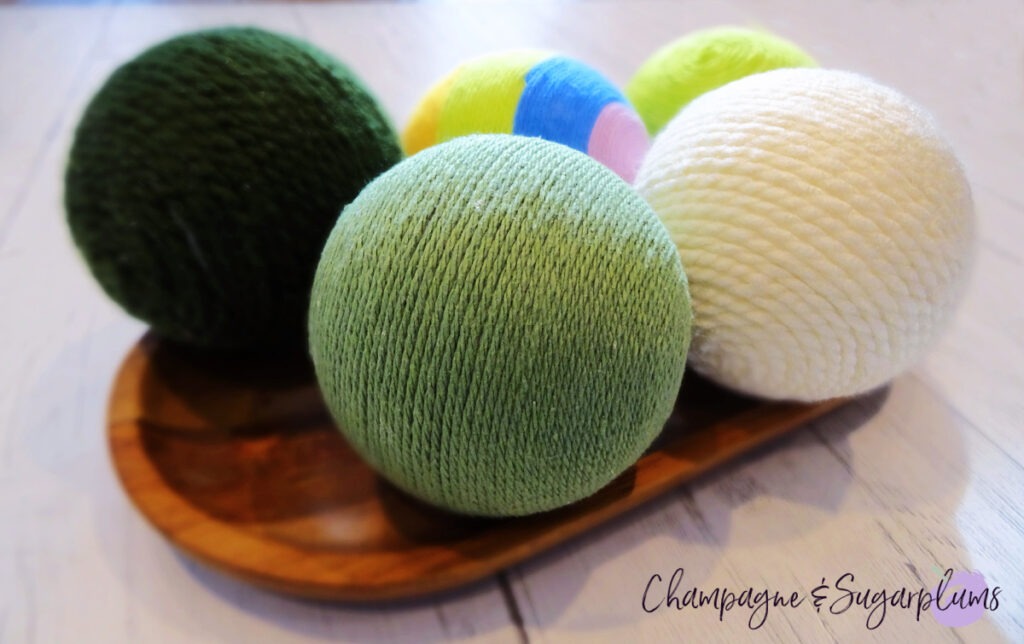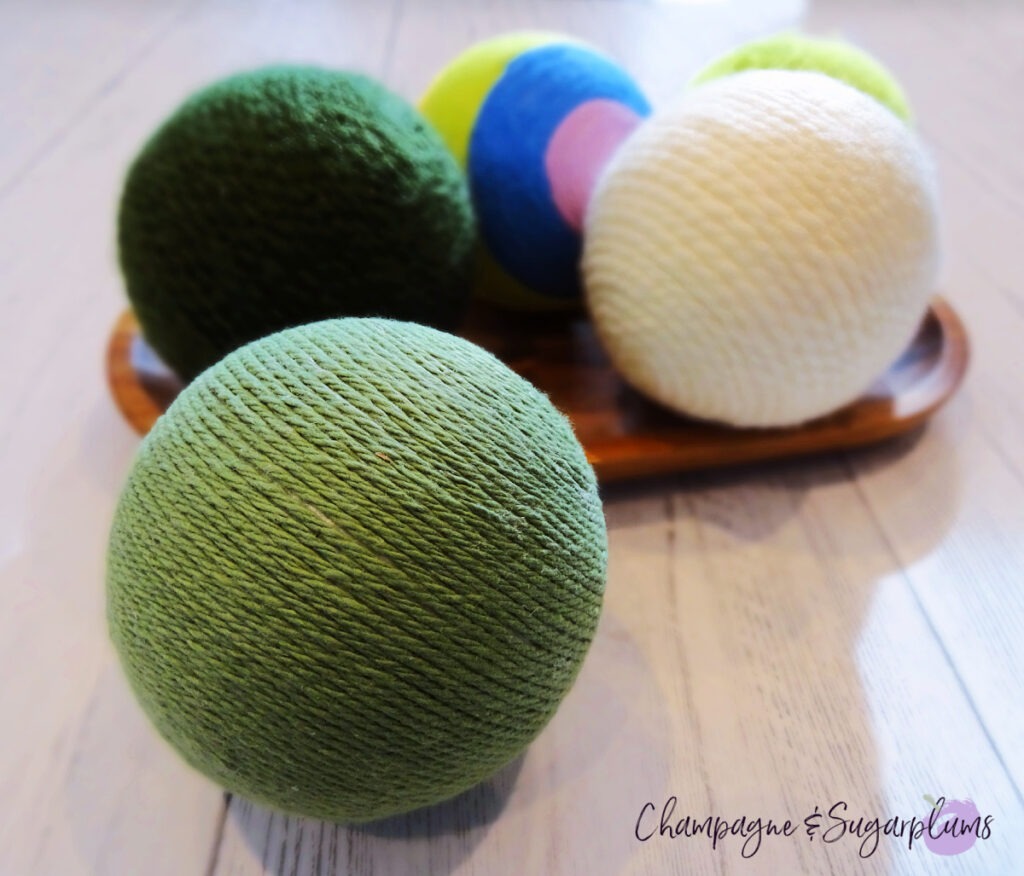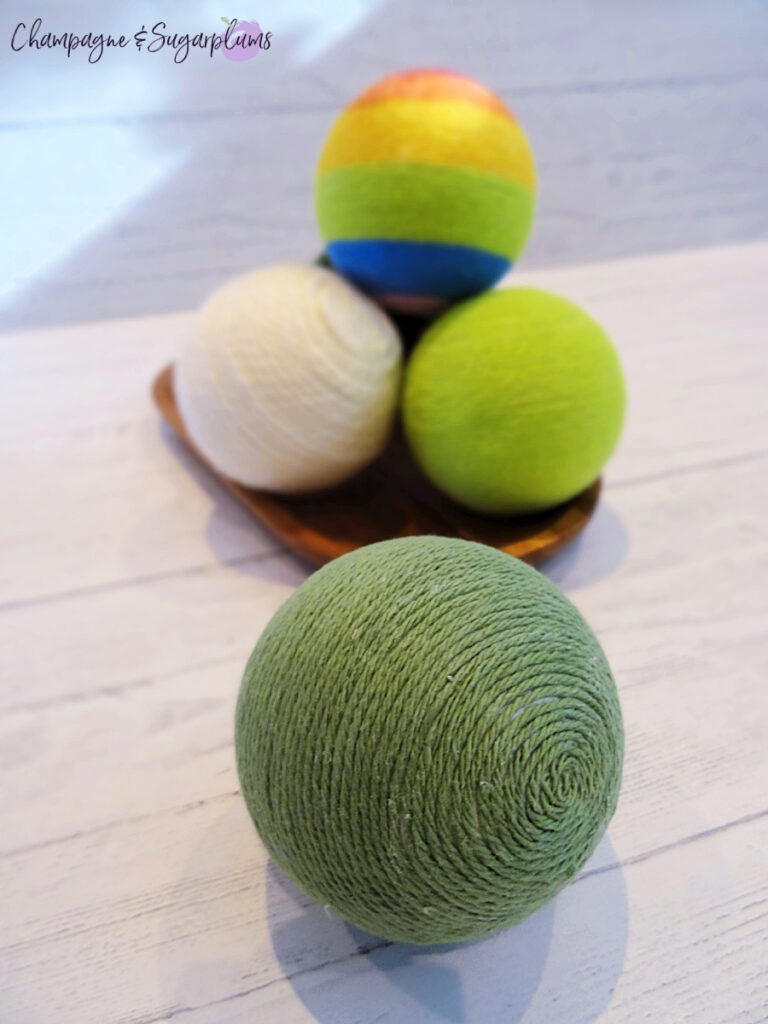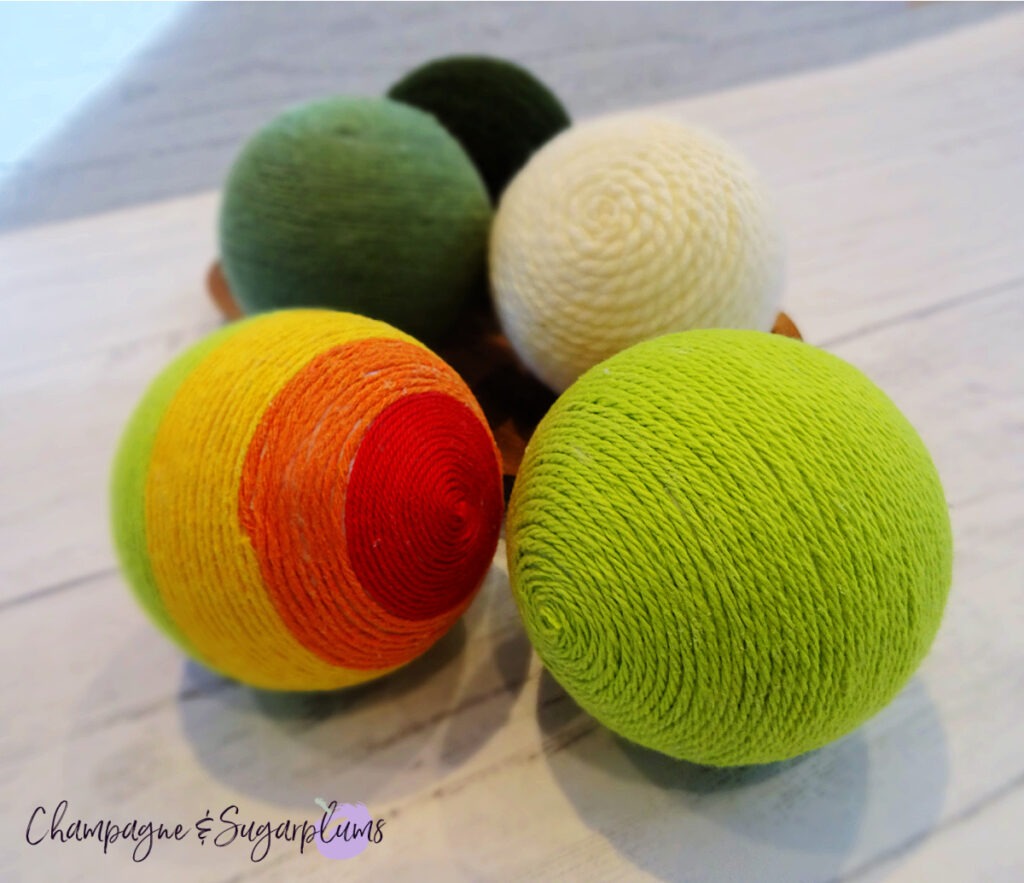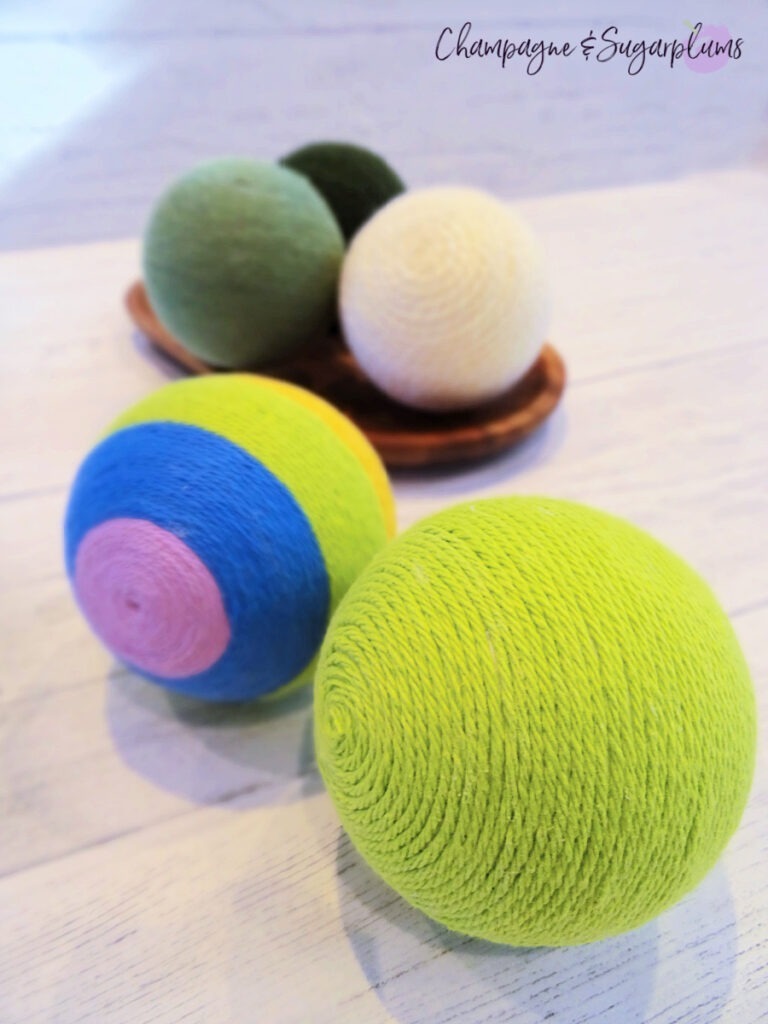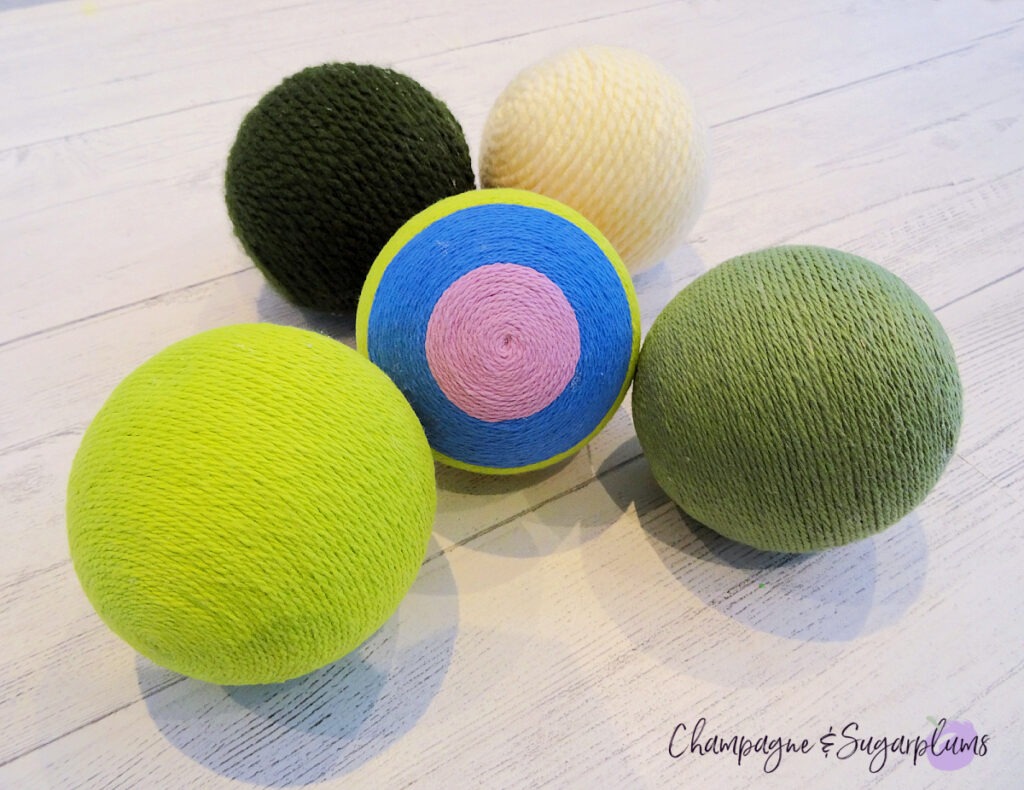 If you need some more St. Patrick's Day crafting ideas, check out our Rustic Rainbow Signboard and then our Shamrock Rainbow Fingerprint Painting. Happy crafting!