Rustic Rainbow St. Patrick's Day Lucky Signboard
It's time to get your green on! Introduce some Irish cheer into your home during this winter. We don't know how much winter we can take, so it's time to bring in some colour and cheer. Luckily, this lucky signboard might just be enough to ward off those winter blues with traditional St. Patty's green and a subtle rainbow touch.
This blog post may contain affiliate links. What does that mean? We may get a small commission if you make a purchase using our links, which helps us to keep posting new holiday content every week.
We painted our plank white, so the green would stand out better than would would against the natural wood. To give depth, we painted the plank green first and then a layer of white over-top. This way, we could sand away some of the white paint to give the sign a rustic, weathered look. There are a few ways to make the letters, free-hand like we did, stencils, or a Cricut machine. Let's get sham-rockin and let greens, golds and rainbows dominate your decorations this March.
What you'll need:
Wood plaque
Scrapbook paper in green patterns
Mod Podge and foam brush
Scissors
Ruler, stencil or Cricut machine
Embroidery thread in a rainbow of colours
Green and white acrylic paint
Sandpaper
Paint your plaque green. When this has completely dried, paint over the green with white paint. Be sure to let all of the paint layers dry completely before moving onto the next steps. If you don't, the colours will smear together.
After the white paint is dry, use the sandpaper to distress the plaque by rubbing away the white paint around the edges of the plaque.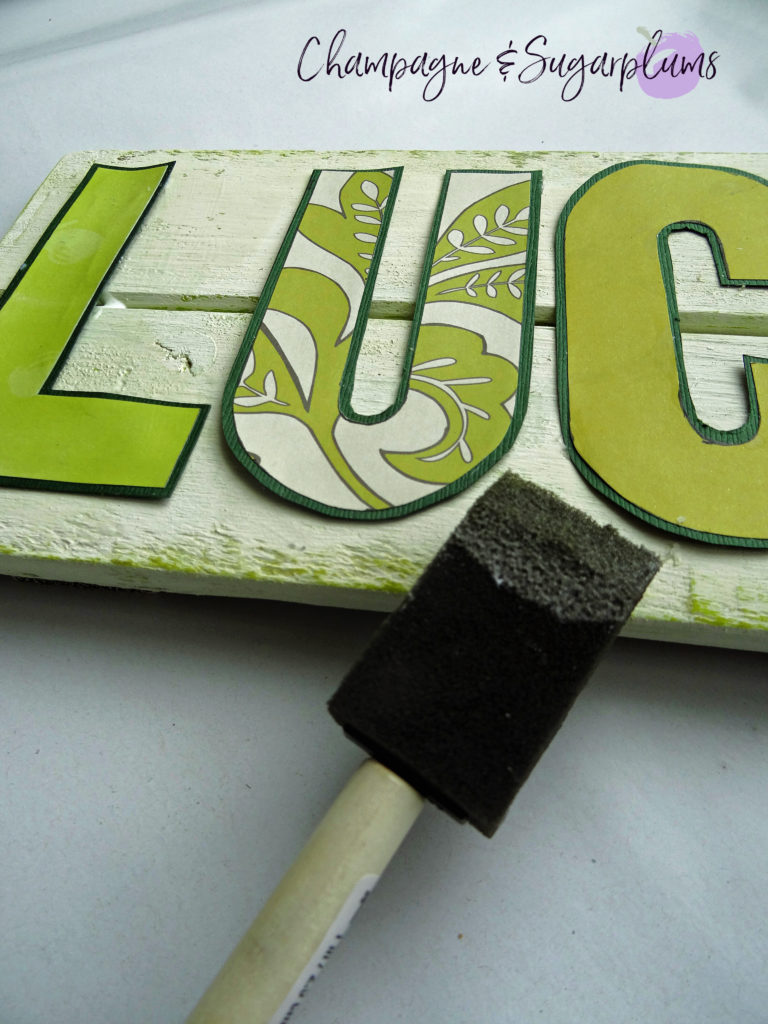 Cut out your letters while the paint layers dry. Use a stencil, Cricut machine or a ruler. Maybe try adding a second layer to add depth and flare. Use Mod Podge to attach the letters to the plaque. Seal them by applying a layer of the glue over the top of the letters as well.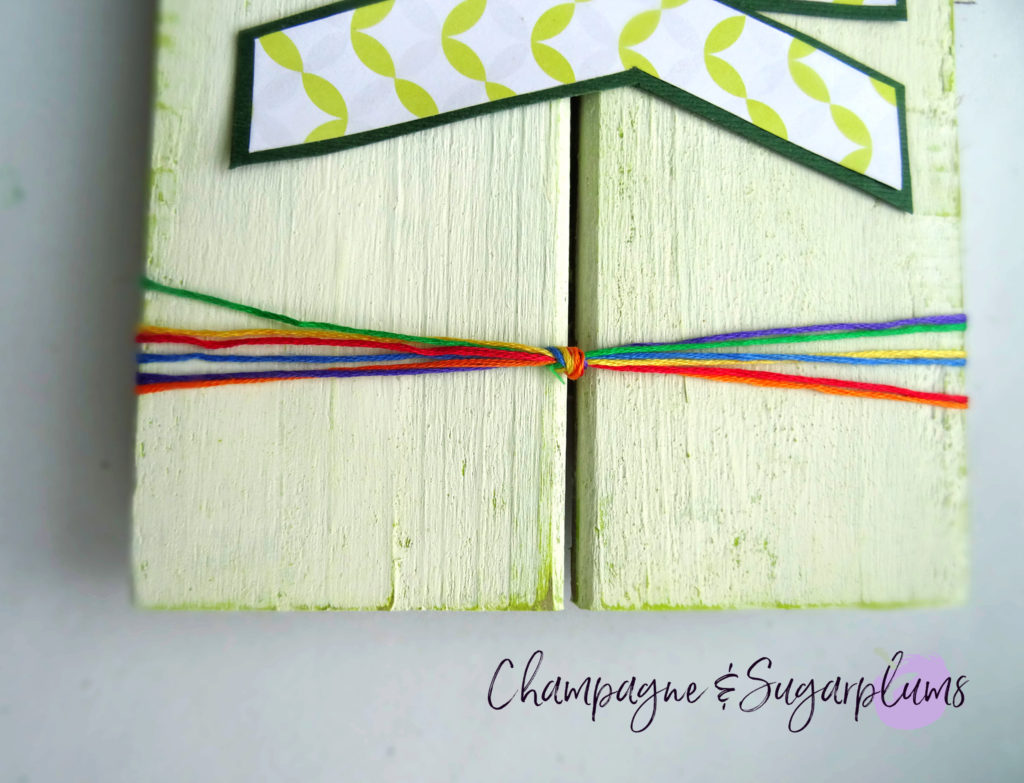 Cut lengths of various coloured embroidery thread or twine. Tie a knot in the middle and wrap them around one edge of the plaque, securing the threads at the back.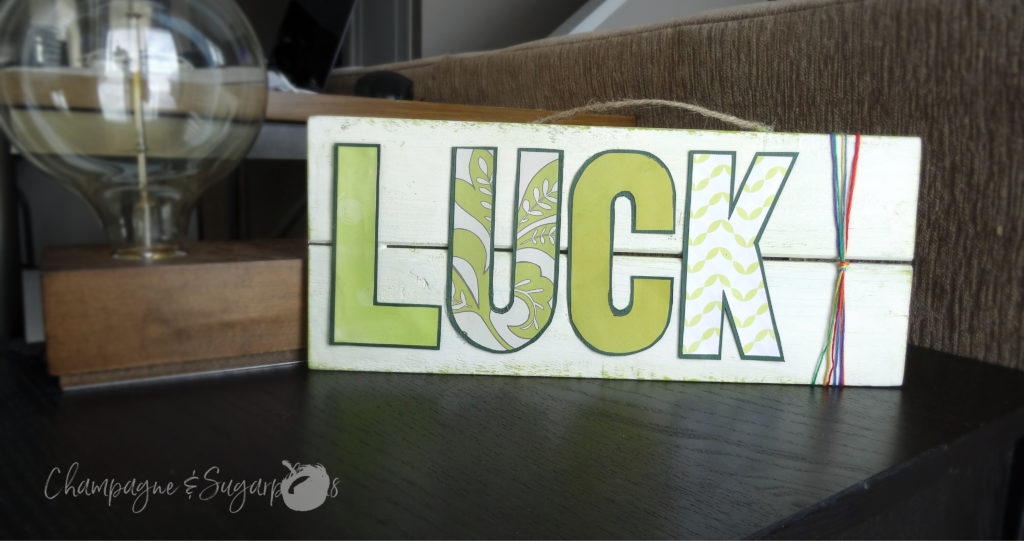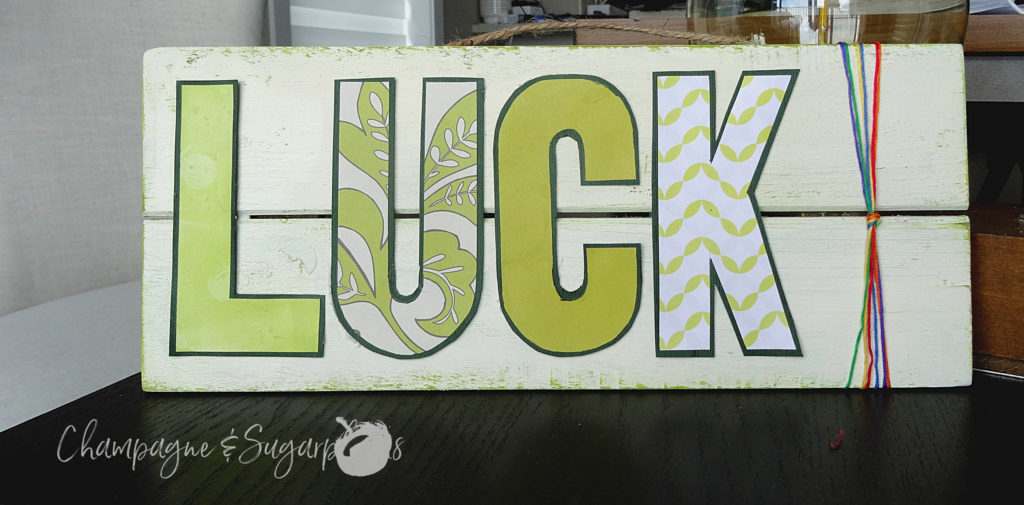 What do you think of your lucky signboard? We would love to see your take on it, please share with us in the comments. Happy crafting!
For another awesome St. Patrick's Day decoration certainly check out our Clover Chair Sashes.