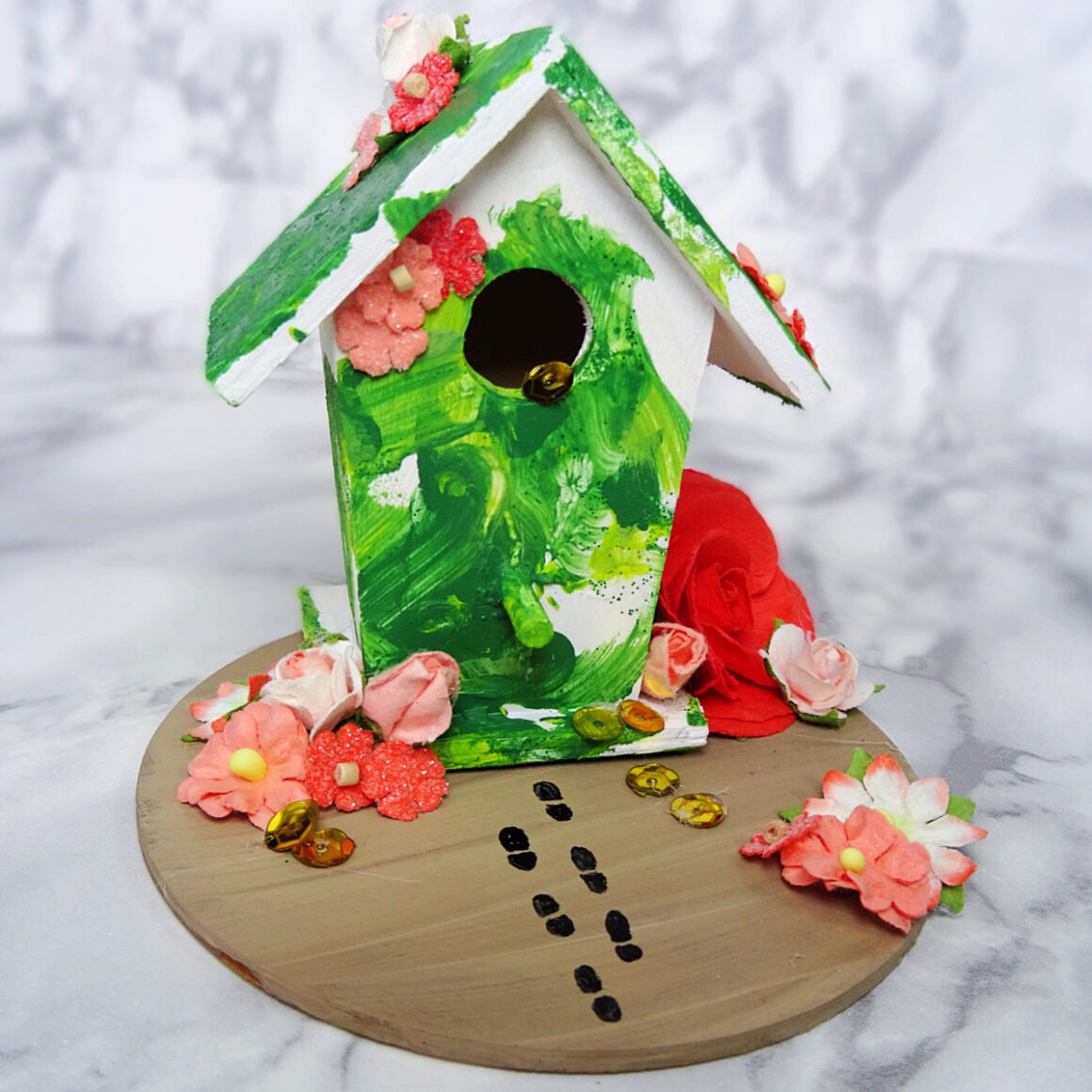 Kid's Lucky Leprechaun House
How cute is this Lucky Leprechaun House? Adults and children will be equally excited to make this Lucky Leprechaun House to display this St. Patrick's Day. Watch in delight when your child sees their creation come to life with the tiny bootprints! This craft can be made with materials from the dollar store and the local craft store.
This blog post may contain affiliate links. What does that mean? We may get a small commission if you make a purchase using our links, which helps us to keep posting new holiday content every week.
This craft is some much fun and we think it's one of the cutest we've shared! Watching your children create their own leprechaun house is fantastic. Younger kids will enjoy finger painting their house while older children will enjoy adding unique details like windows or roof designs. A great activity for the classroom.
What do you need to make a cute Kid's Lucky Leprechaun House?
Miniature birdhouse
Wood circle
Paint
Paper, silk or felt flowers
Glue gun
Gold sequins
Black marker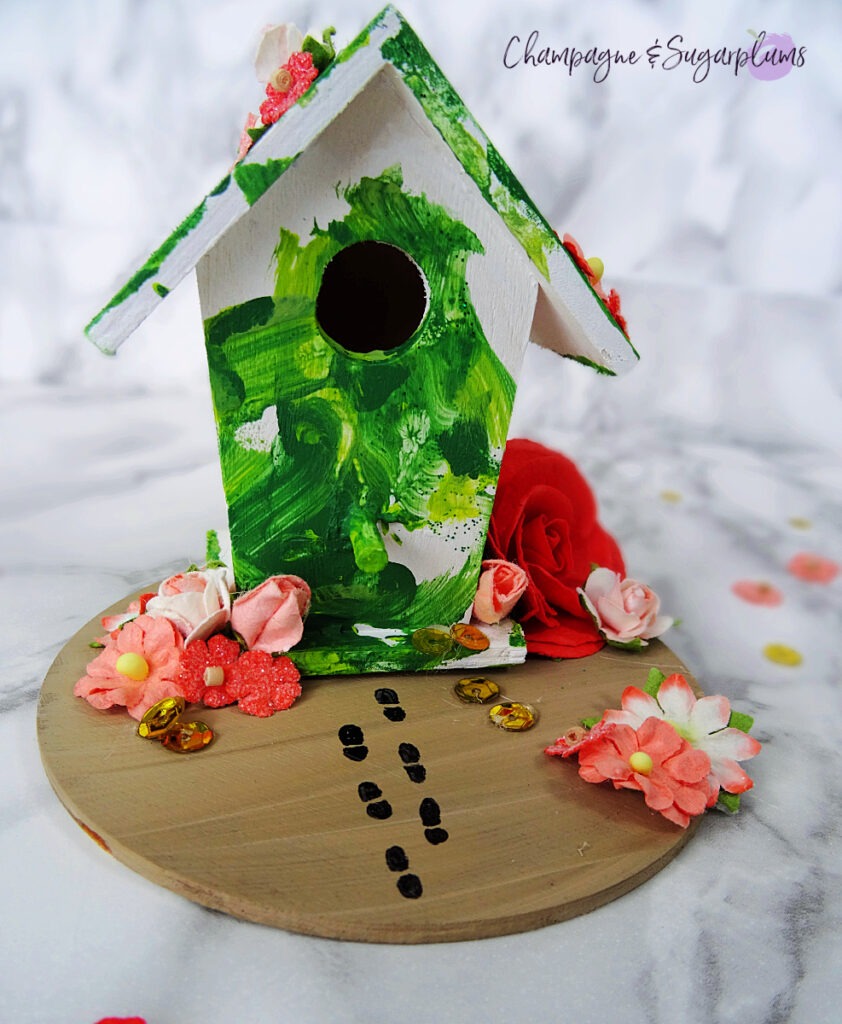 How do you make a Fun Kid's Lucky Leprechaun House?
Paint the birdhouse
Paint the wood circle light brown
Attach the birdhouse
Draw on tiny footprints with a black marker (littles might need help with this part)
Glue on flowers and other decorations
Glue on gold pieces (golden sequins)
Easy to Follow Photo Tutorial!
First, paint the birdhouse. Since our helper is young he used his fingers to paint the birdhouse! Finger painting is a great activity to help develop fine motor skills. It's fun to see what each child paints, how much detail they add and what colours they choose.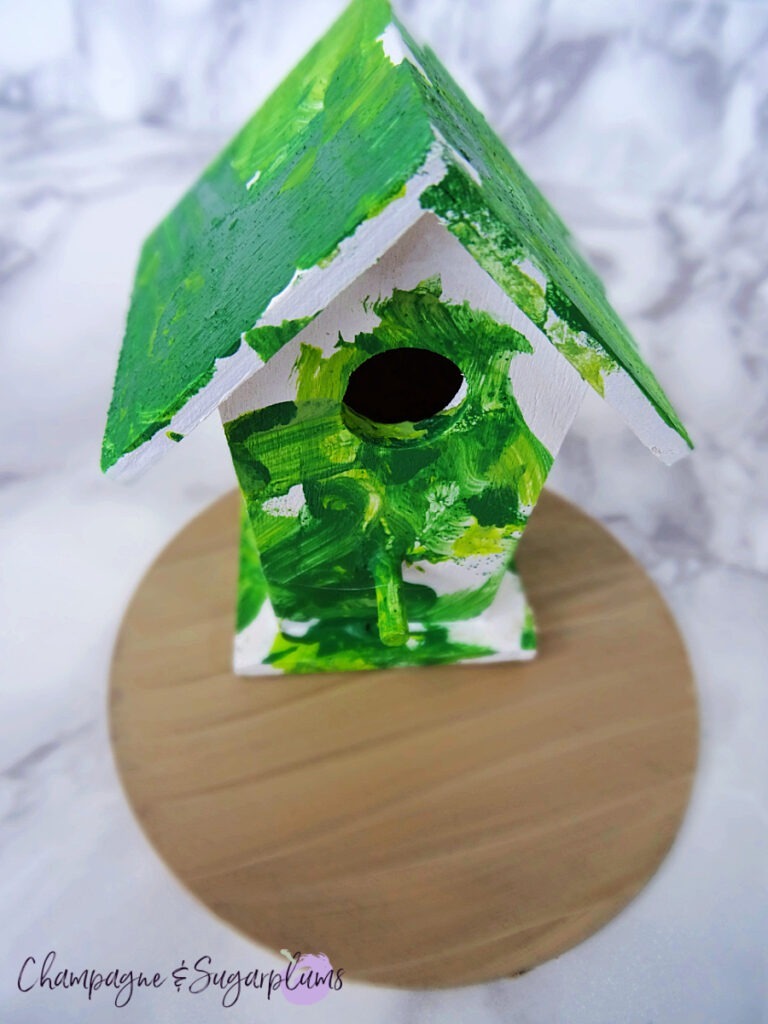 Next, paint the wood circle light brown. Set it aside to dry completely then attach the birdhouse using glue.
Draw tiny footprints onto the wooden base with a black marker. Littles may need help creating the footprints.
Then, glue on the flowers. Add as many as you or your child like!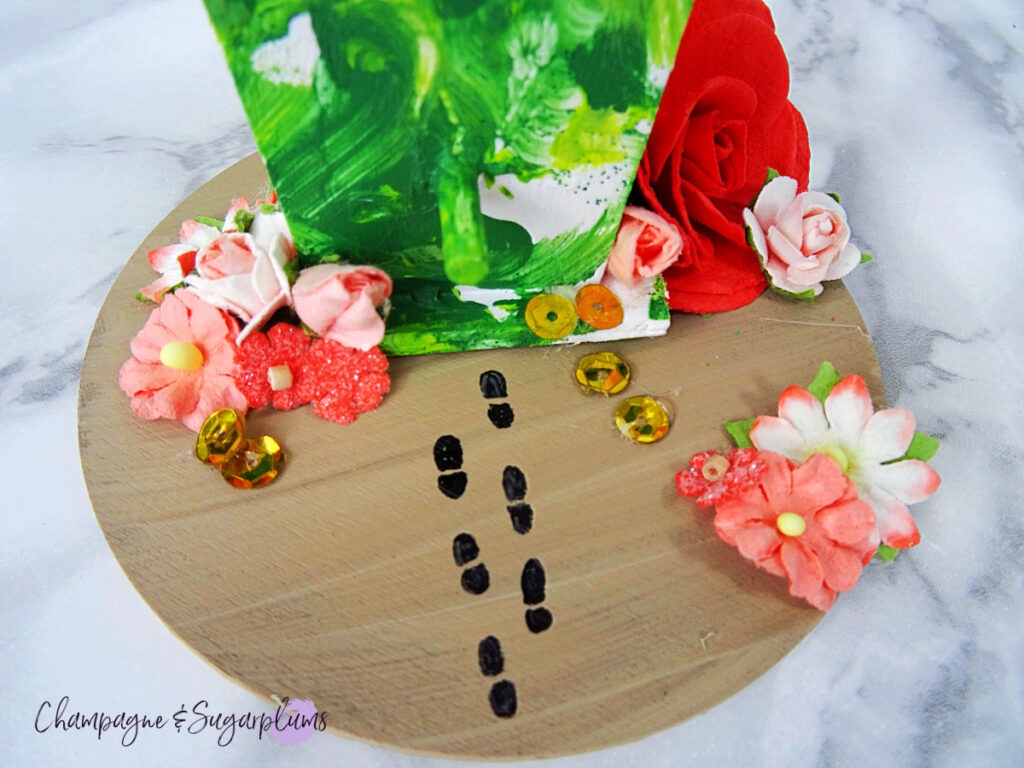 Finally, glue on the gold pieces (gold sequins!)
We hope you loved this cute Lucky Leprechaun House as much as we do! If you're looking for more St. Patrick's Day crafts or recipes, be sure to check out our other St. Patrick's Day ideas!
St. Patrick's Day Crafts and DIY:
St. Patrick's Day Recipes: