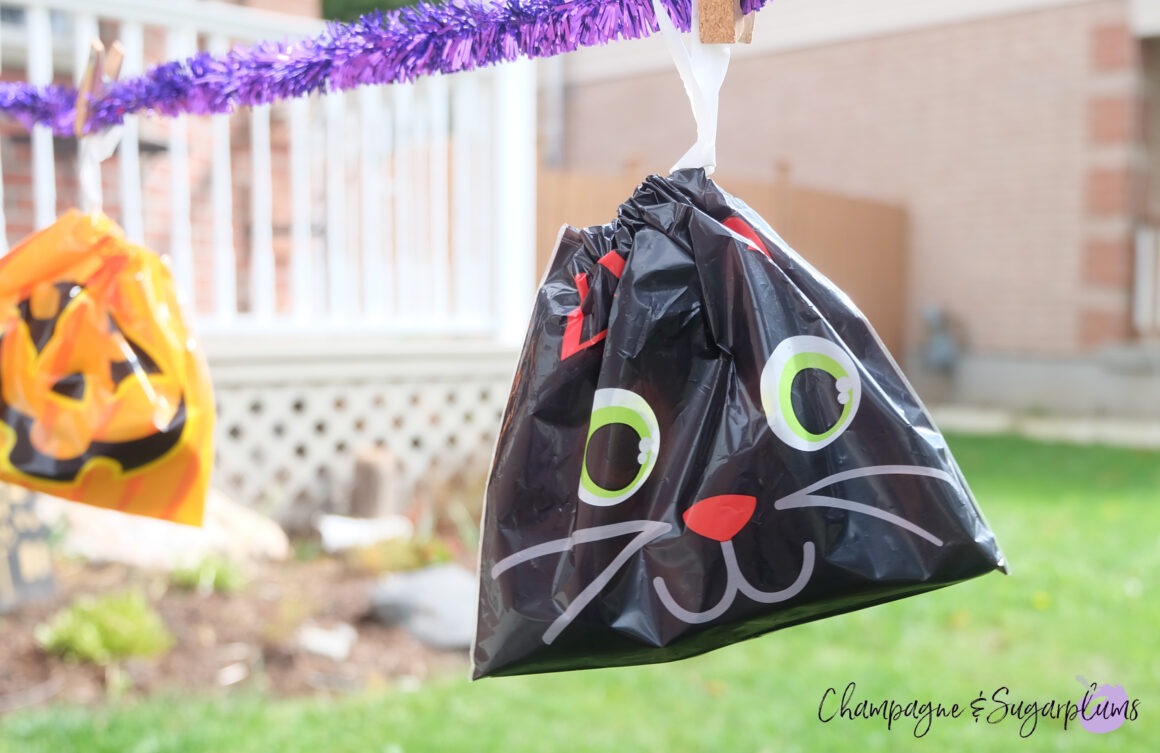 Treat Bag Banner for Halloween
This week we wanted to bring a fun and easy way to get the kids involved with prepping for Halloween excitement – in a social distancing way! This craft can be done in advance to the big night and double as a mantel decoration. This banner will also work for an indoor family fun Halloween too, if you decide to skip trick or treating this year.
This blog post may contain affiliate links. What does that mean? We may get a small commission if you make a purchase using our links, which helps us to keep posting new holiday content every week.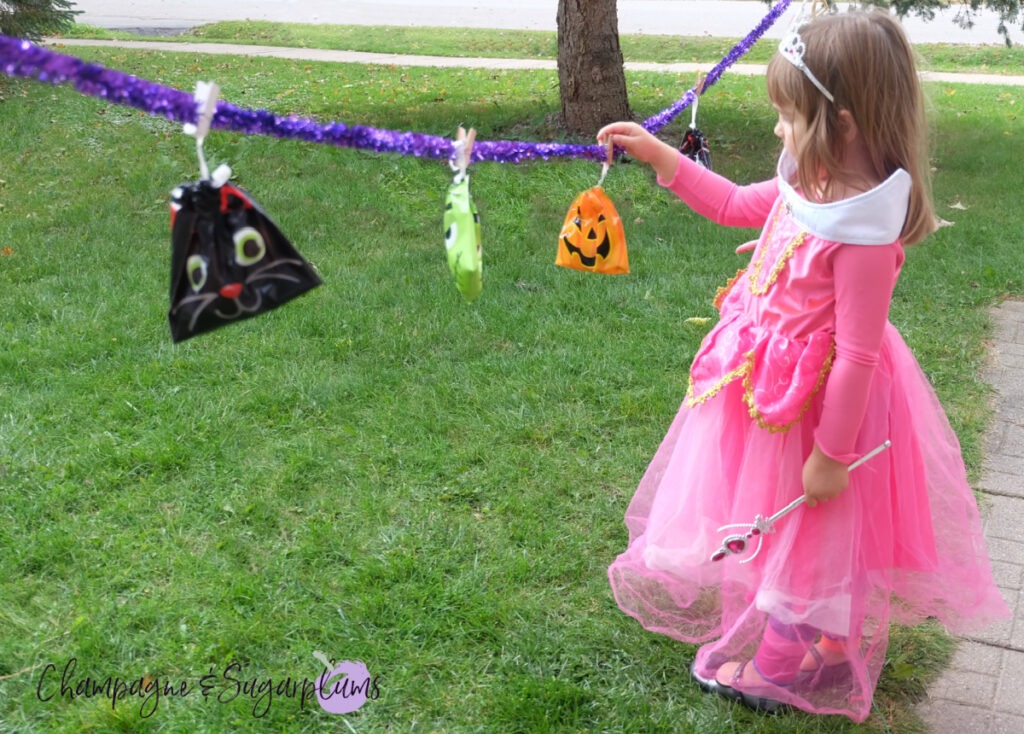 All of the materials for this craft can be found at the dollar store so not only is it easy to make, it's inexpensive! There are plenty of choices also, different grab bag styles and you could use ribbon instead of garland. Fill the bags with peanut friendly snacks, candies as well as pencils, erasers, puzzles and more! Keep in mind…It's best to do this craft after lunch or dinner, because the kids will definitely want to "test" the candies before they fill the bags.
Treat Bag Banner for Halloween
What you'll need to make Halloween Treat Banner for a COVID Halloween
Halloween grab bags
Garland or ribbon
Clothes pegs
Candy
Small toys – pencils, erasers, bouncy balls, rings etc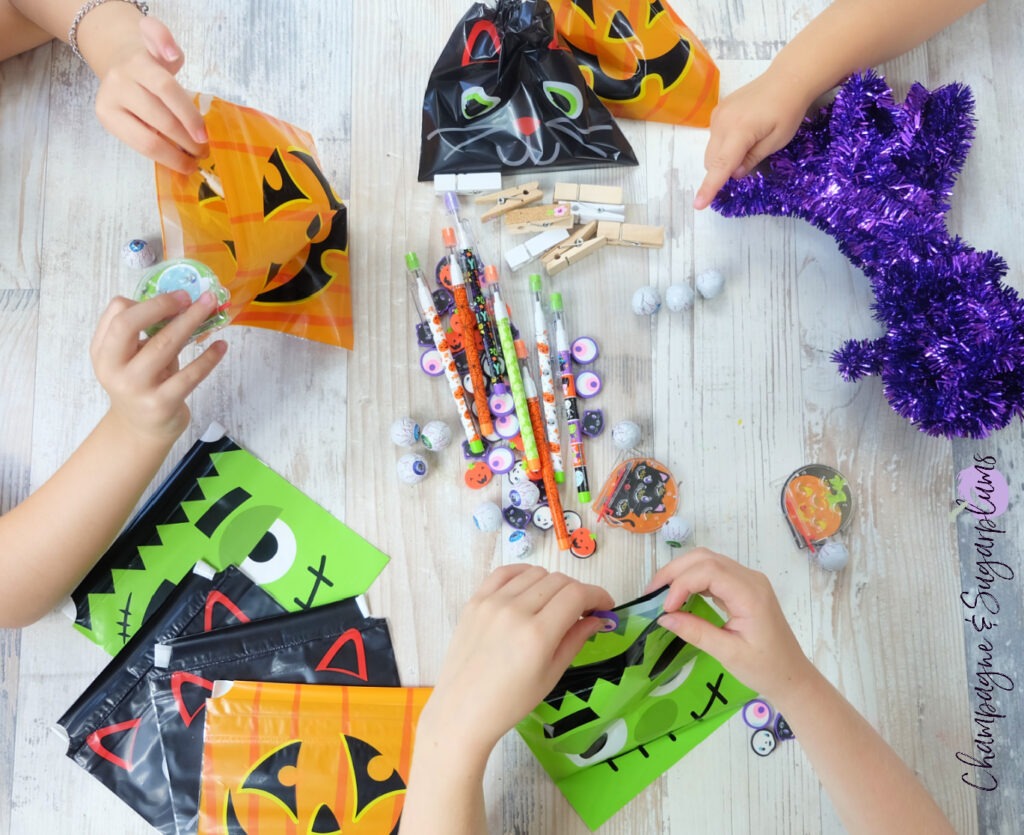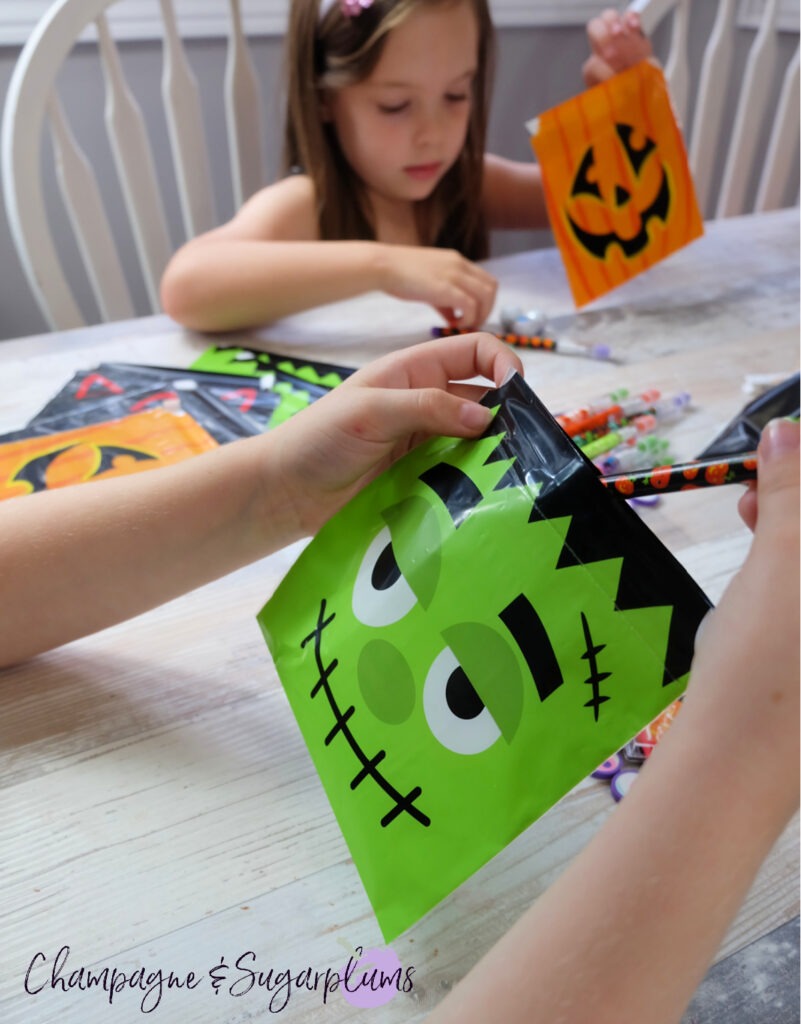 Firstly, fill the bags with all the Halloween treats. The kids will have a ball picking what should go into each bag…and sampling the candy along the way!
Secondly, once the bags are full, select the area you would like to hang the banner. If indoors, along a mantel is a great idea, or in a doorway. To keep a distance at Halloween, place the banner between two sticks on your front lawn.
Add the bags to the garland with clothes pegs. This is an easy way for the kids to get their grab bags. Clothes pegs can be dropped onto the ground and replaced with another as the night goes on!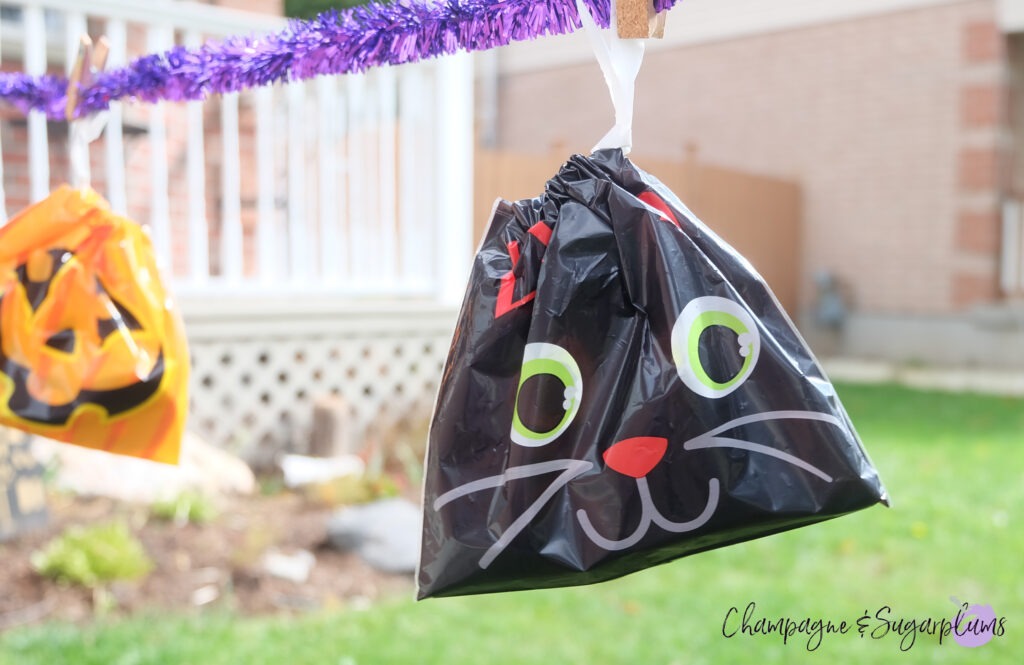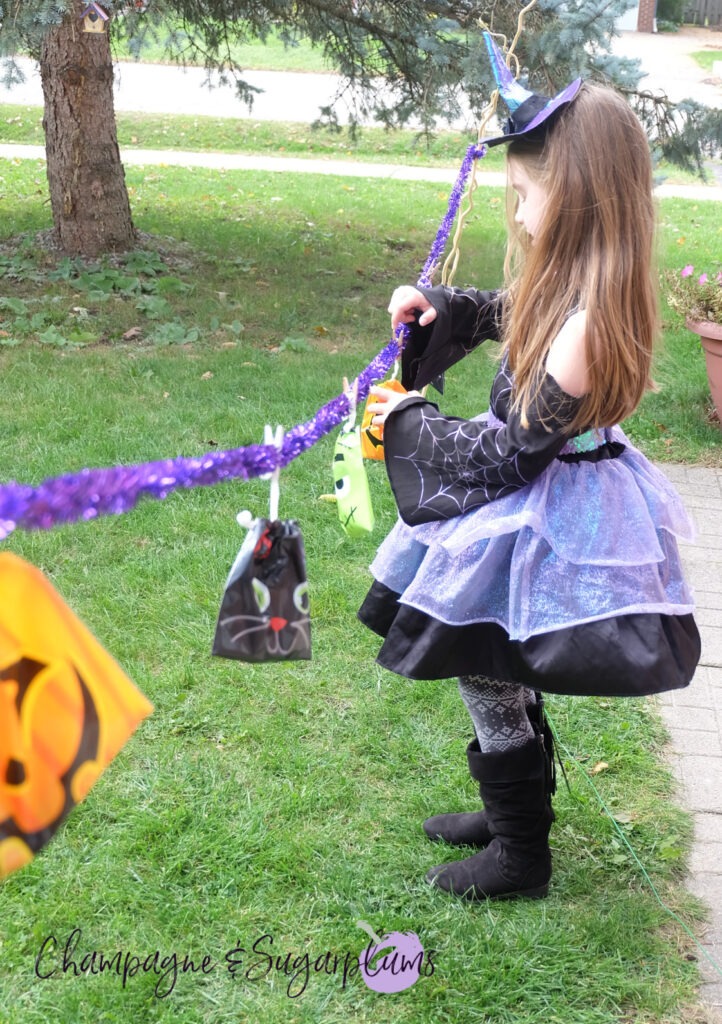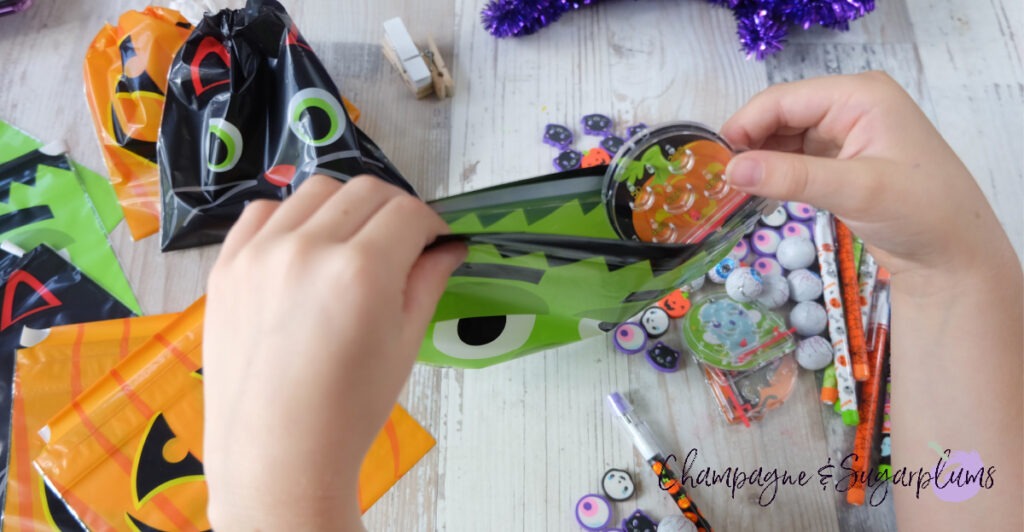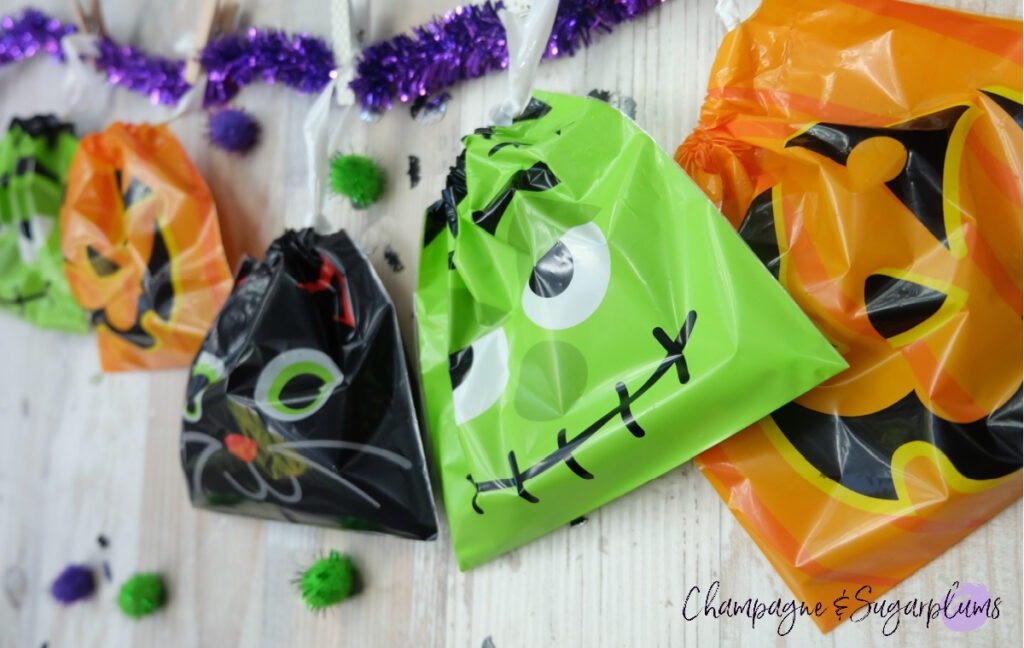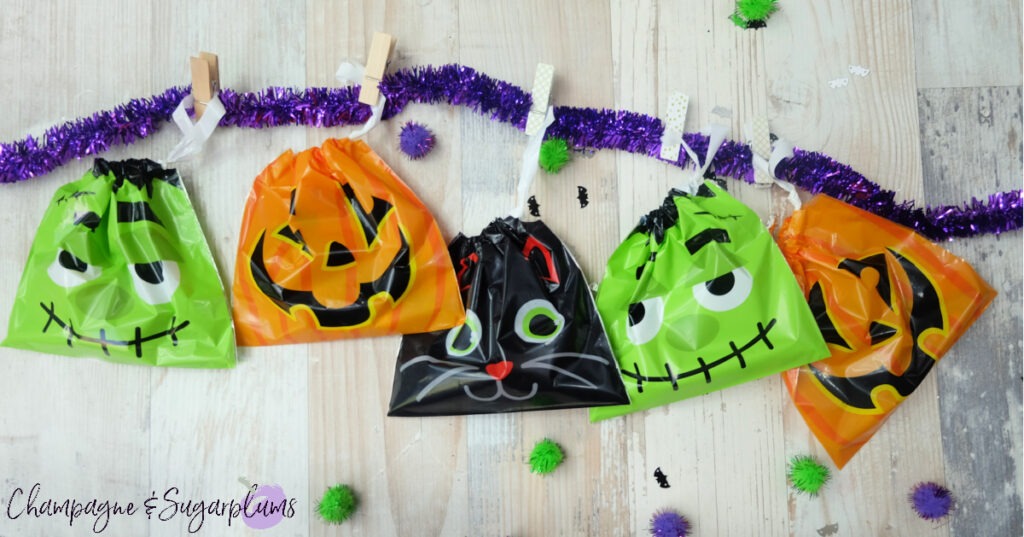 We hope you and the kids loved creating this Treat Bag Banner for Halloween! Our group of kiddo's had a blast filling the bags and seeing their banner hang as a fun Halloween decoration. If you're looking for more fun Halloween ideas certainly check out our Cute and Creepy Halloween Spider Planter. And if you love cooking….you really need to check out these Creepy Quesadilla's, it's a fan favourite!!!