Day of the Dead Sugar Skulls Plaques for Halloween
Día de Muertos (Day of the Dead), the Mexican celebration of life is coming up on November 2. This holiday is marked by families celebrating the memory of their loved ones with dancing, costumes and eating sugar skull candies. Our Day of the Dead sugar skulls are so much fun make. This decoration works equally well for Halloween, a Day of the Dead party, or even a themed wedding.
This blog post may contain affiliate links. What does that mean? We may get a small commission if you make a purchase using our links, which helps us to keep posting new holiday content every week.
What You'll Need:
Two wooden plaques
Two paper skulls
Acrylic paints
A felt mustache
Mod Podge
Foam brush
Paint brushes
White tulle
Colourful small silk or ribbon flowers
Glue gun and sticks
Scissors
Two sheets of scrapbook paper
A bow tie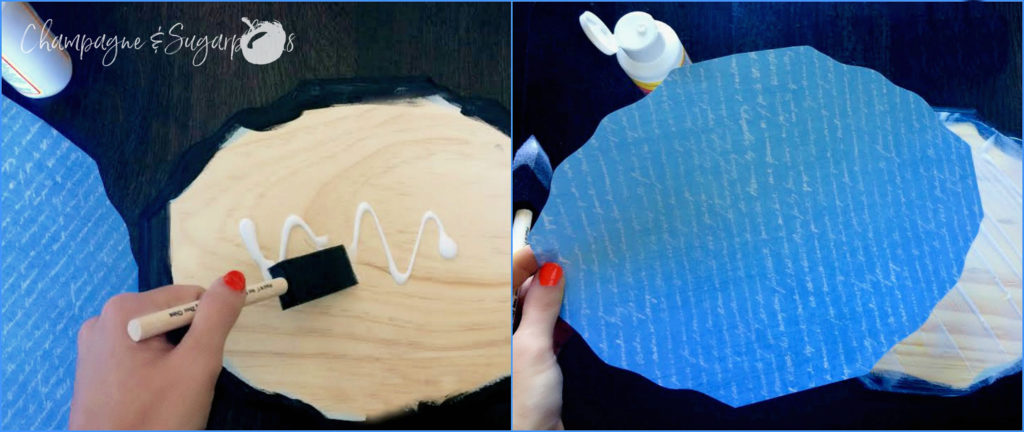 Paint the edges of the plaques with the colour of your choice. Trace the shape of the plaque onto scrapbook paper and then cut out the tracing. Glue the paper onto the front of the plaques, using a layer of Mod Podge both under and on top of the paper to seal it.
Paint the skulls completely white and then let dry.
Decorate the sugar skulls. We suggest starting with the black and using it to blacken the eyes and nose. When you are happy with the designs, glue the skulls onto the plaques.
Embellish the bride sugar skull with a flower tiara and tulle veil. To make the veil, cut three strips of tulle about six inches long and then glue in separate layers to the top of the skull, bunching the glued edge together to give the tulle volume. Then glue a flower crown on top of the tulle. Embellish the groom skull with a mustache and bow tie.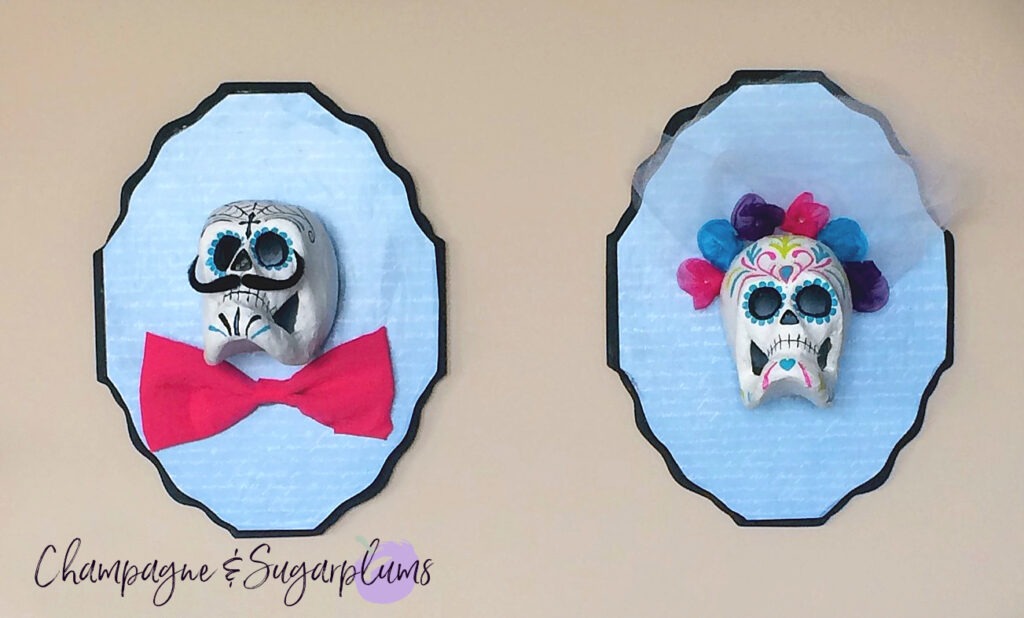 We hope you love decorating with these sugar skulls, happy crafting! For more skull-inspired Halloween decorations check out our Glam Pastel Skull or try an awesome Halloween recipe like our Creepy Quesadillas.