Shamrock Rainbow Fingerprint Kids Craft
This Shamrock Rainbow Fingerprint Kids Craft is not only cute but so easy and fun! This craft is perfect for all ages, and what's more fun then finger-painting?! Sparkles and rainbows of course! Get ready for the BEST St. Patrick's Day kids craft, this finger-painted rainbow and sparkling shamrock is not only beautiful, but tons of fun!
This blog post may contain affiliate links. What does that mean? We may get a small commission if you make a purchase using our links, which helps us to keep posting new holiday content every week.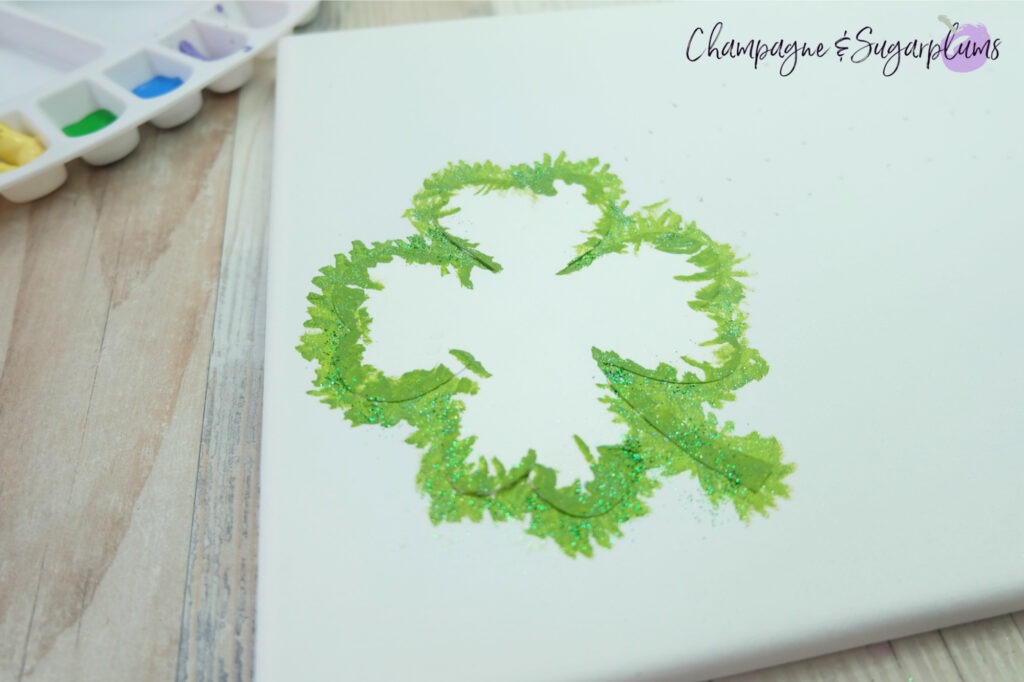 The materials for this craft are easily found at the dollar store. All you need is a canvas, some kid safe paints in colours of the rainbow, green glitter and the shamrock free printable found here. This dollar store kids craft is made even easier by allowing the kids to finger-paint the rainbow, which also makes this craft a lovely keepsake <3
Where can I get a Free Printable Shamrock Template?
*The template has two sizes of shamrocks that can be printed on one sheet. Choose the appropriate size for your canvas. We recommend printing the template on a strong paper or even card stock to help keep it sturdy during painting. BUT whatever paper you have will work too!
What do you need to make a Shamrock Rainbow Fingerprint Kids Craft?
A medium sized canvas (about 8×10)
Shamrock template
Light green kid safe paint
Green Glitter
Paint brush
Kid safe paints in rainbow colours
Tiny fingers to finger-paint!
How to Make a Finger-Painted Kids Craft for St. Patricks Day?
Firstly, print and cut out the free shamrock template (link above)
Secondly, use a small piece of tape on the back of the template and secure it to the bottom corner of the canvas
Next, using a paint brush, paint around the template, create lines, dots or just paint around the template. The design is up to the artist!
Add some green glitter to the shamrock while the paint is still wet.
Finally, finger paint a rainbow! Adults can help by placing light pencil marks where the finger paint should be OR let the kids decide.
Set aside to dry
See the easy Shamrock Rainbow Fingerprint Kids Craft tutorial below!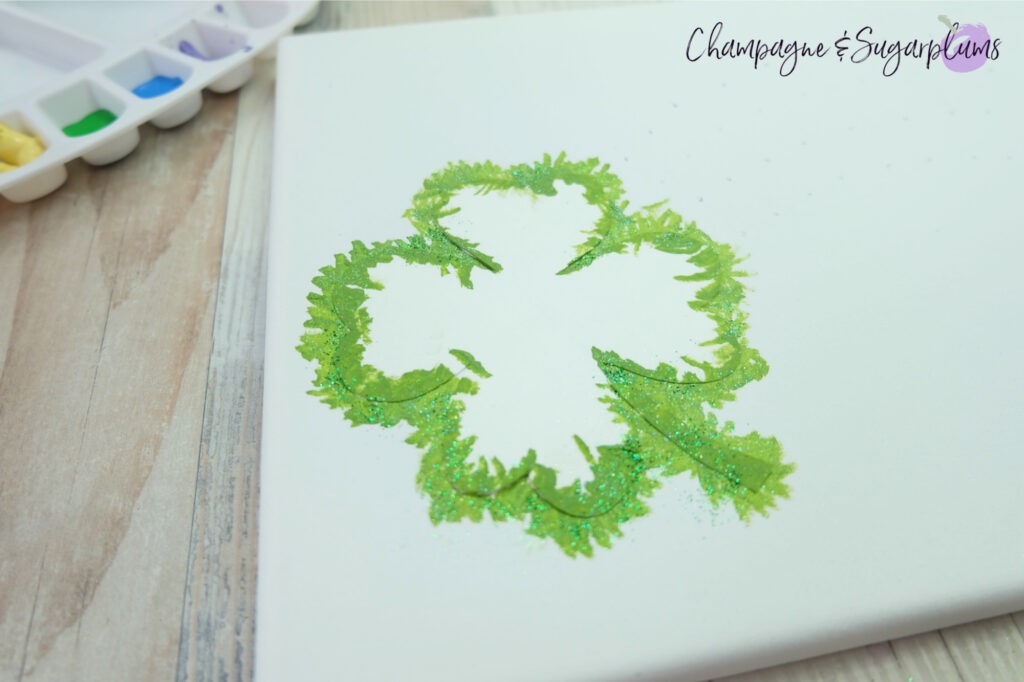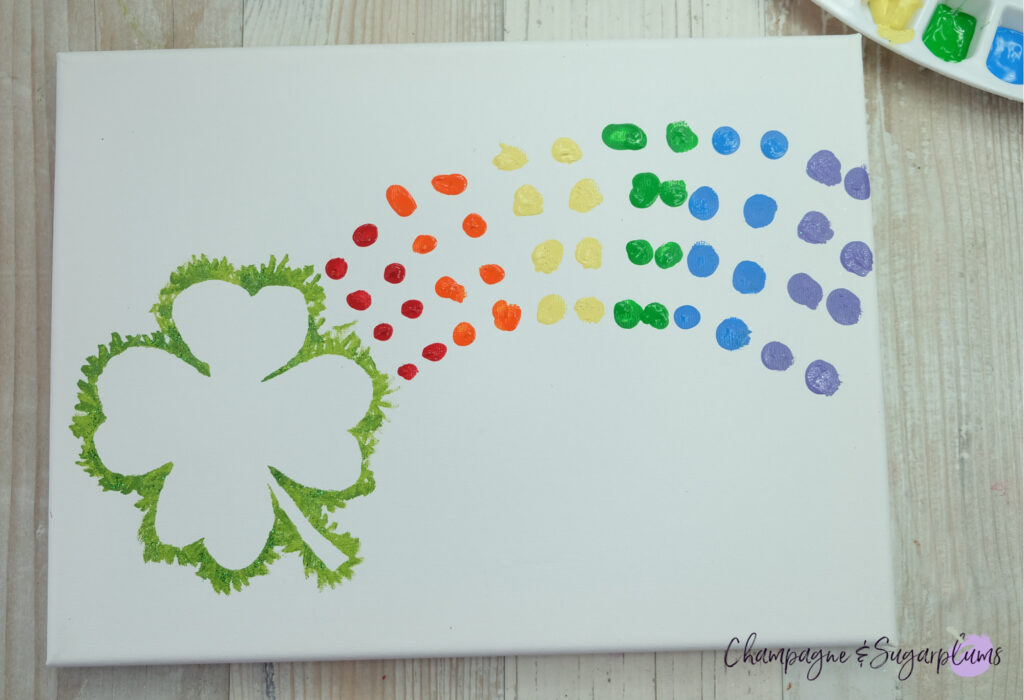 We hope you and the kids loved this Shamrock Rainbow Fingerprint Kids Craft! Hopefully it brightens the day and spreads some luck! If you're looking for more amazing St. Patty's Day fun, certainly check out our beautiful Rustic St. Patrick's Day Luck Sign or our quick and easy St. Patrick's Day Chair Sashes.