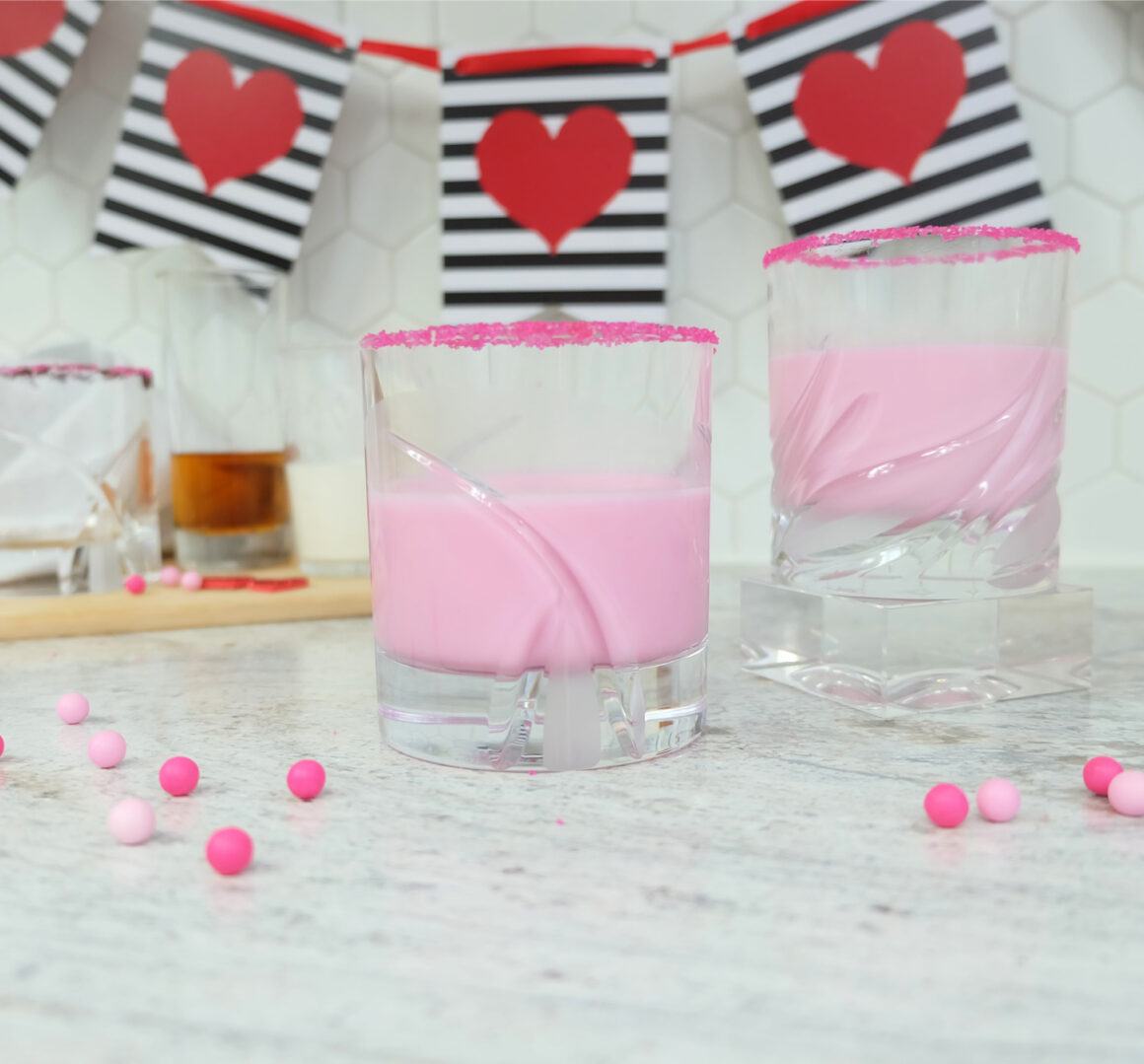 It's winter and it's almost Valentine's Day, and what's better then curling up next to a warm fire and enjoying a delicious Amaretto and Cream, Valentine's style?! This recipe is very easy to make and only requires a TWO ingredients. Let's take a look at how to make this yummy Pink Amaretto and Cream Cocktail.
This blog post may contain affiliate links. What does that mean? We may get a small commission if you make a purchase using our links, which helps us to keep posting new holiday content every week.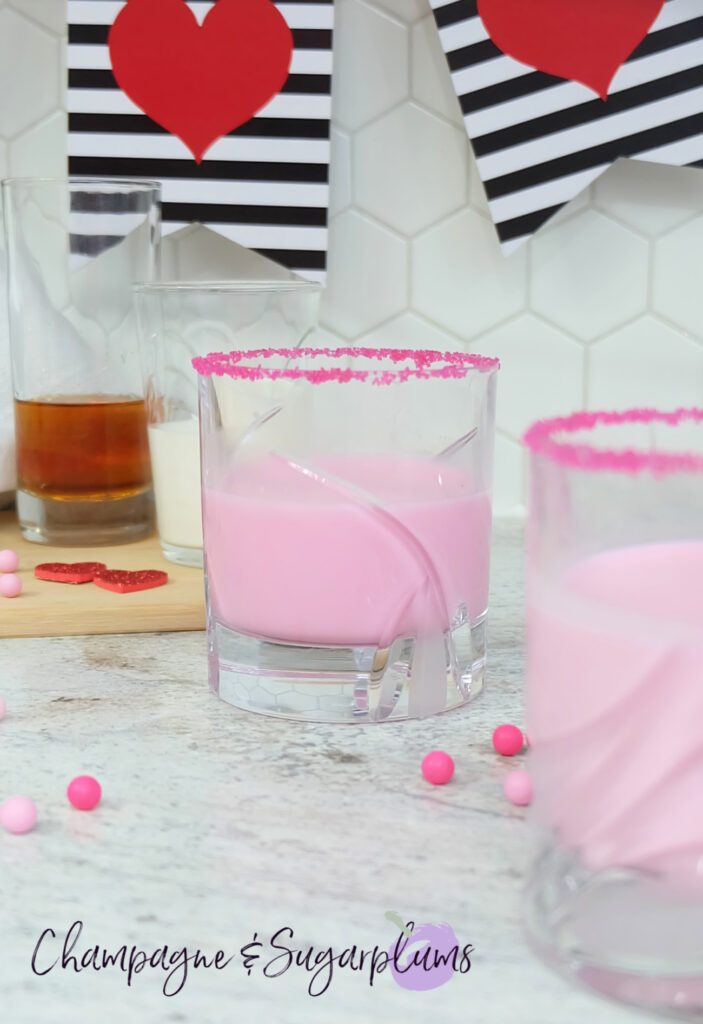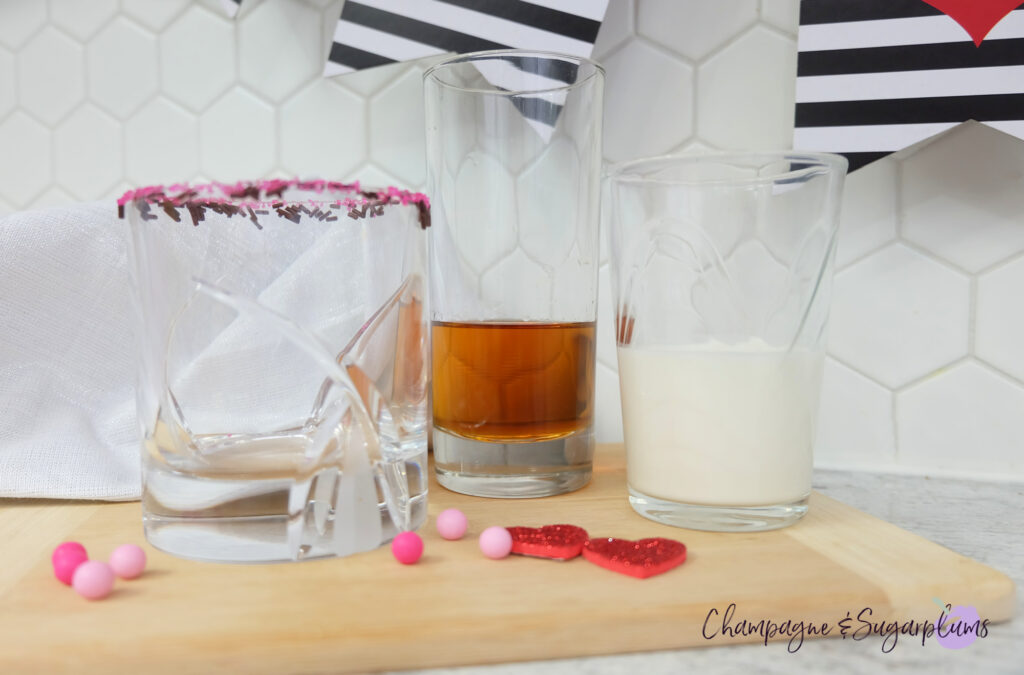 Pink Amaretto and Cream Ingredients
Amaretto – is an Italian liqueur with a delicious almond flavour.
Half and half cream – will add a creamy, rich smoothness to the amaretto
Pink Food Colouring – use a gel so it doesn't dilute the drink and will give a very pretty Valentine's vibe!
Rim *optional* – clear, pink or red sugar crystals or heart shaped sprinkles
What is Amaretto Liqueur?
Amaretto is an Italian liqueur, with a delicious almond flavour. It pairs very well with cream, ice cream and soda. Some prefer their amaretto served neat or with ice. Amaretto is found in every well stocked bar so it's easy to find. You may have heard of Disaronno Originale Amaretto, it's one of the most popular amaretto brands, it's readily available at most liquor stores and it's what we used in our Pink Amaretto and Cream.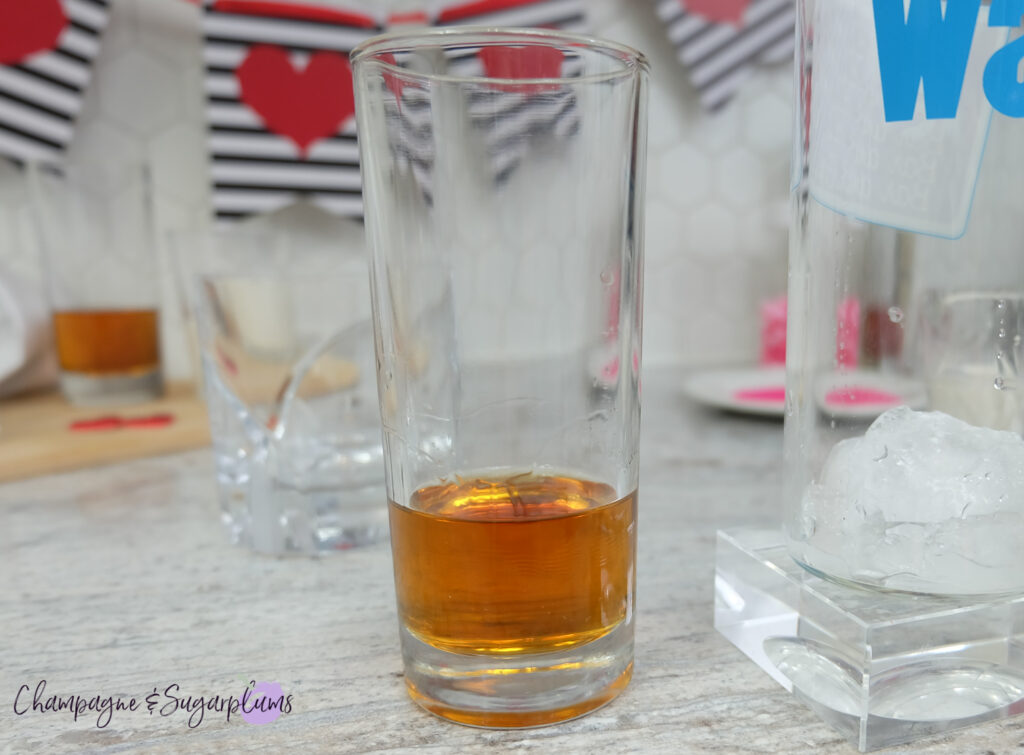 Serving Suggestions
This drink is usually served in an old fashioned glass or rocks glass but will also look cute in a coupe glass! Because we are making this a Pink Amaretto and Cream, a Valentine's rim such as clear, pink or red sugar crystals, or even heart shaped sprinkles would definitely give it a special touch.
How to Rim a Cocktail Glass
This is super simple and looks so good! Firstly, fill a shallow dish or bowl with water, lime or lemon juice.
Secondly, carefully dip a small, clean sponge into the liquid and spread the juice onto the glass.
Dip the glass into another shallow dish or bowl filled with the rim of your choice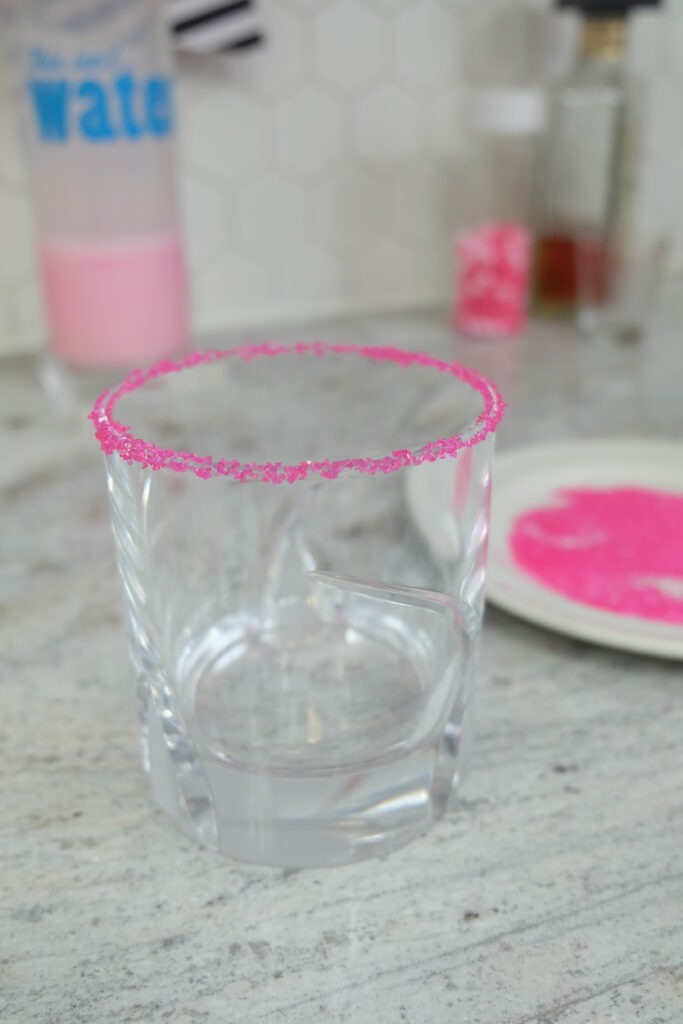 How to make a Pink Amaretto and Cream Cocktail:
Add 1.5 oz of amaretto and 1.5 oz of heavy cream to crushed ice in a cocktail shaker
Place one drop of food colouring into the shaker, be sure to use gel food colouring!
Shake and serve!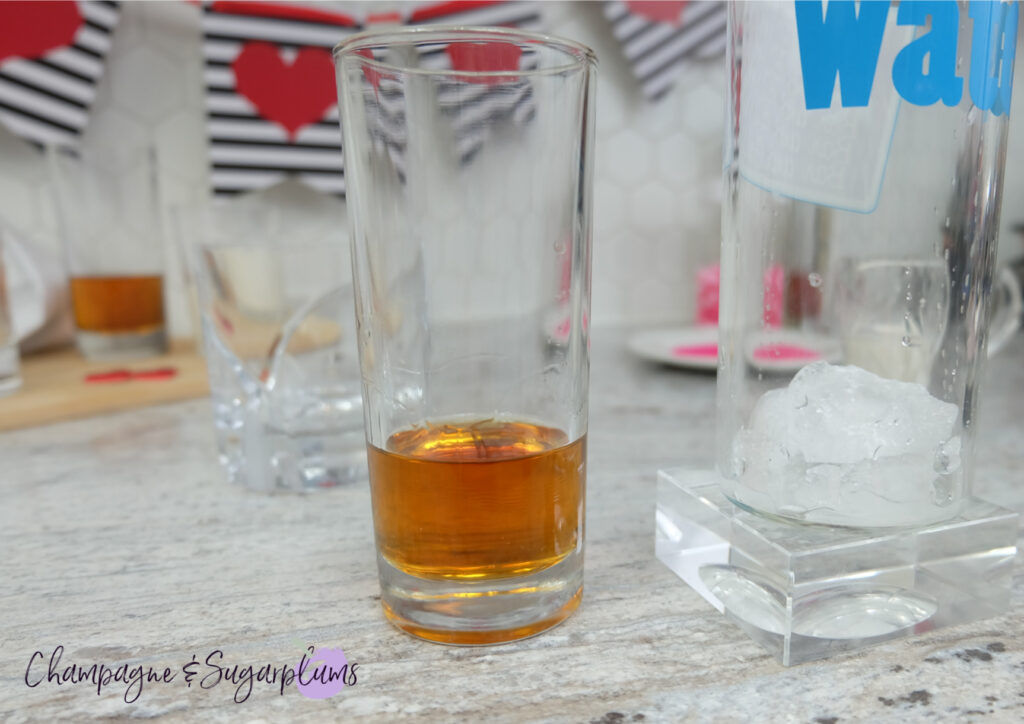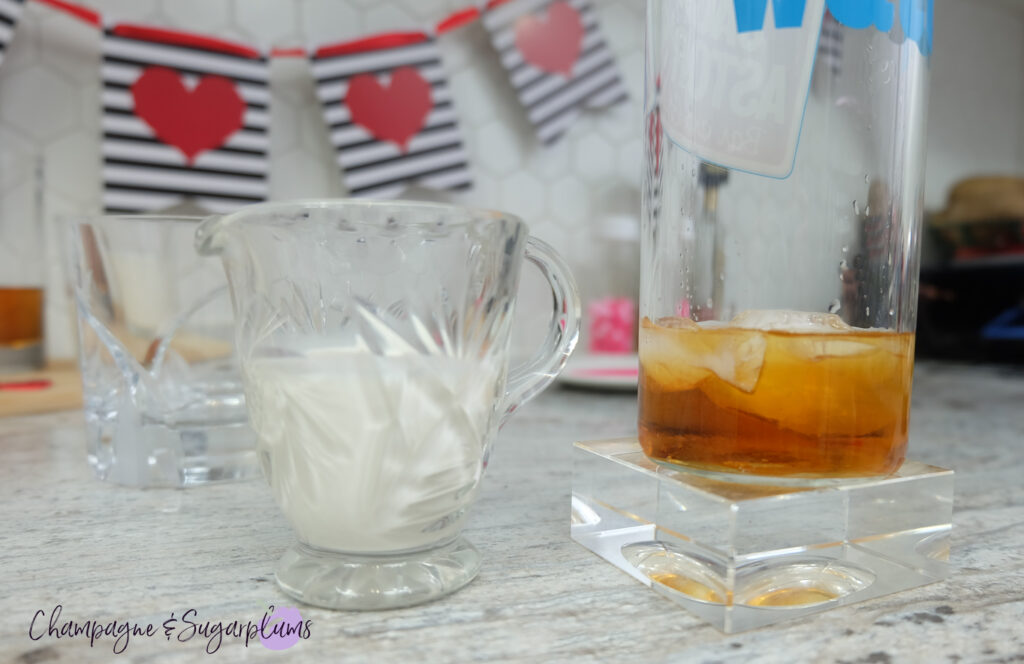 Shake and serve!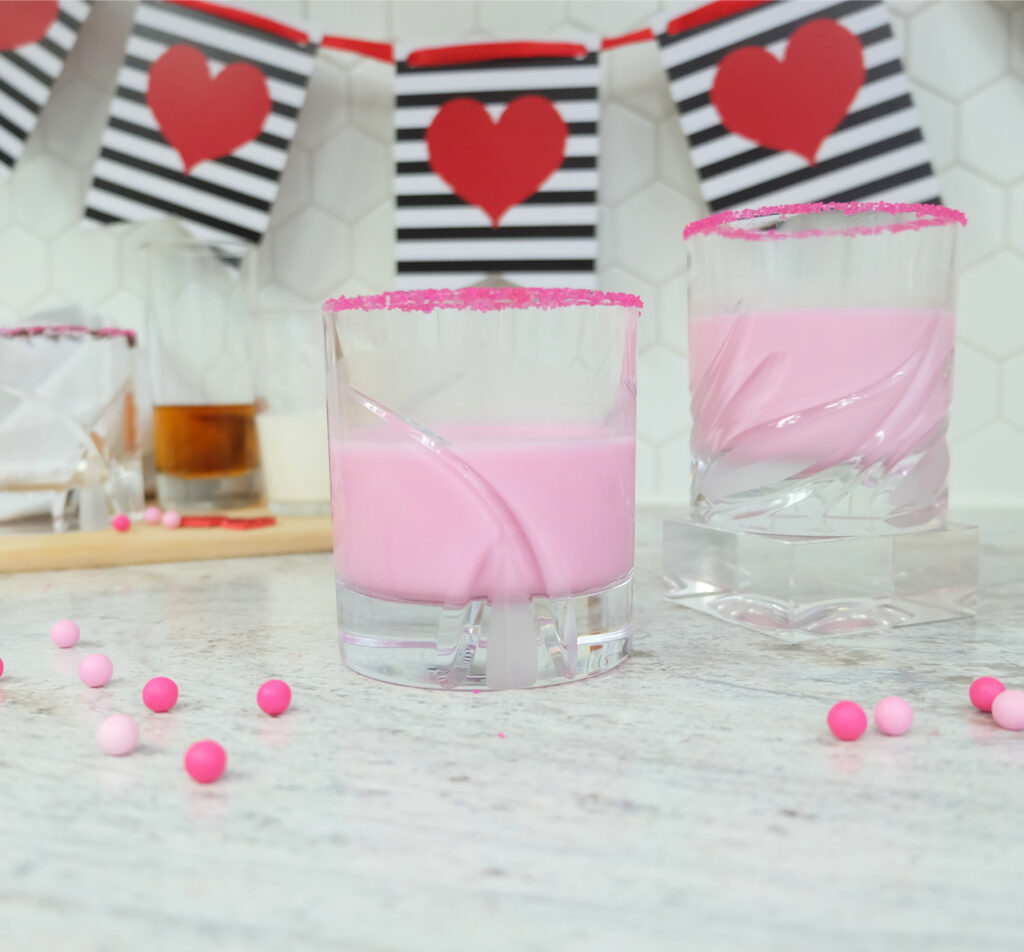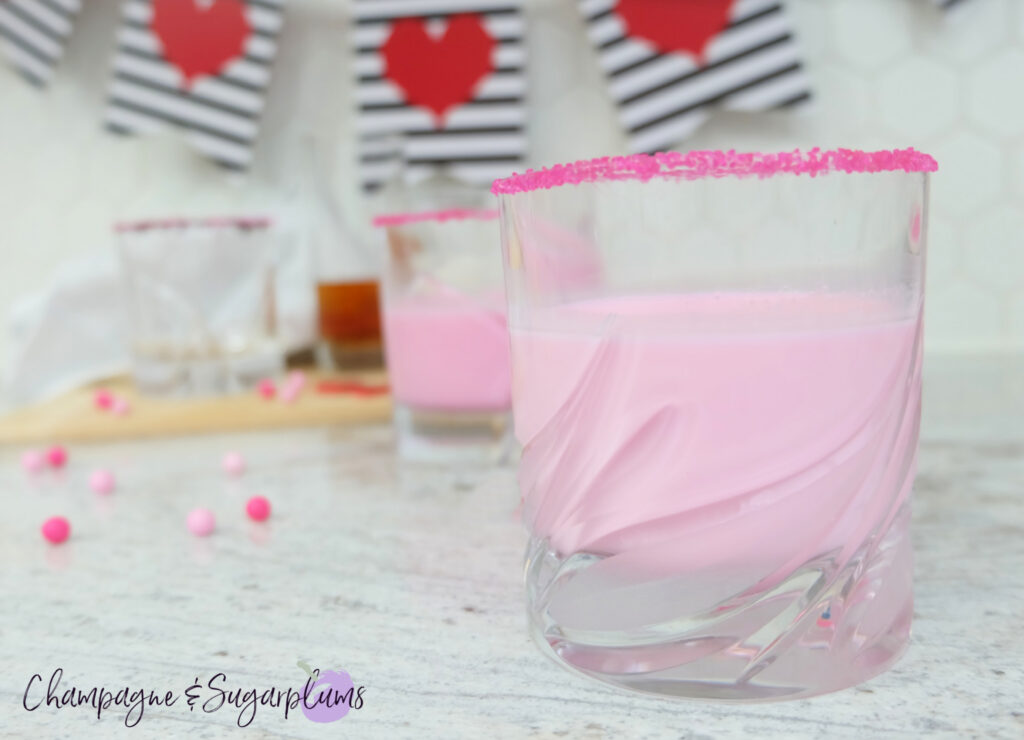 We hope you love this delicious simple but satisfying Pink Amaretto and Cream. Mix this cocktail up and enjoy it with a special someone this Valentine's Day! If you're looking for more Valentine's delights, certainly check out our YUMMMY Cherry Cupcakes with Cream Cheese Icing, perfect for a Valentine's dessert.