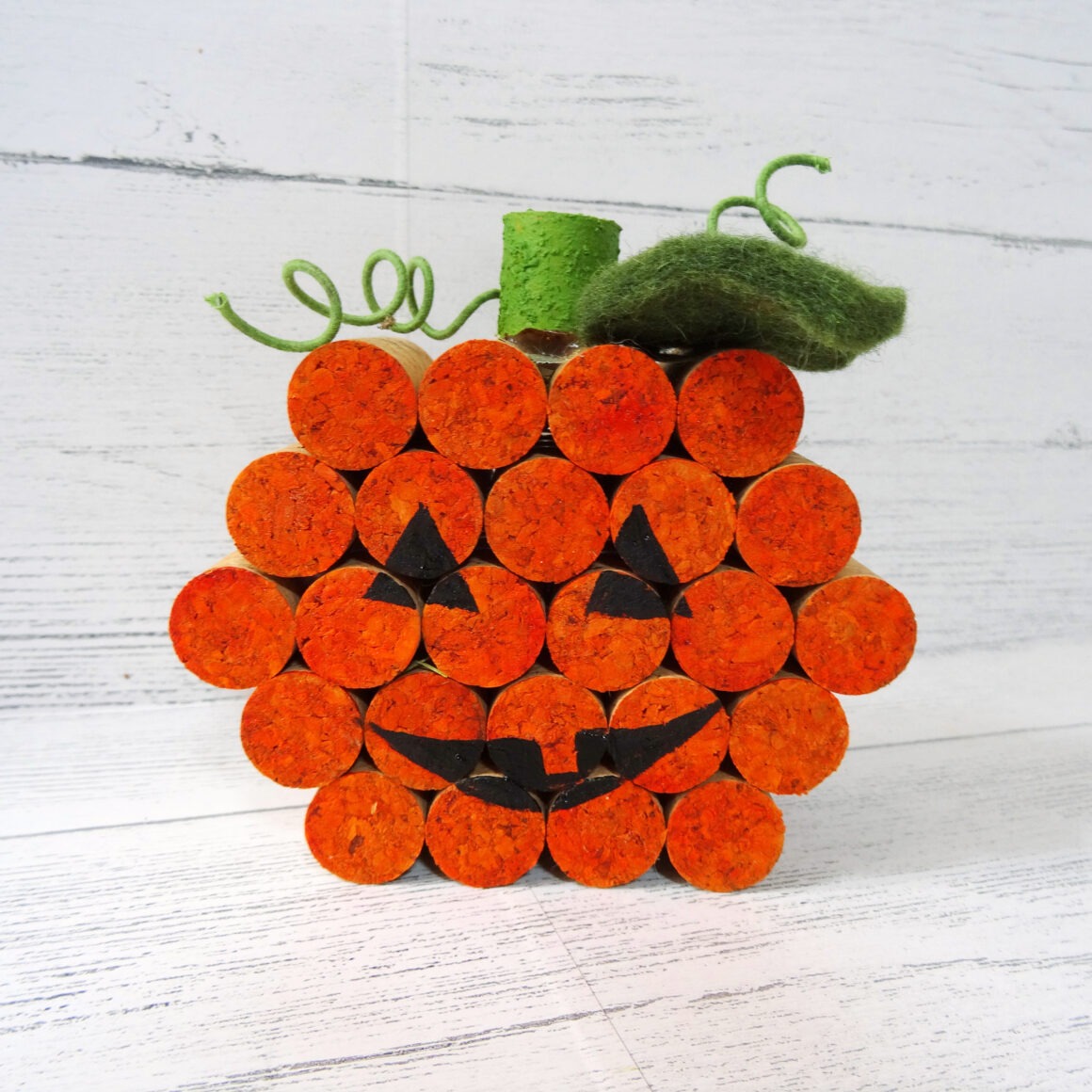 How to Make a Simple Jack-O-Lantern Cork Pumpkin
We love Halloween…. and we also love wine. Which makes this classy little pumpkin made of corks so perfect! Is there a better way to use some of those corks that collect in that bowl or vase to the side of the counter? Even if you don't drink wine this rustic Jack-o-lantern cork pumpkin decoration still fits perfectly in any kitchen or dining room. It's a fabulous quick and easy project to fill up a couple hours on a cool fall afternoon.
This blog post may contain affiliate links. What does that mean? We may get a small commission if you make a purchase using our links, which helps us to keep posting new holiday content every week.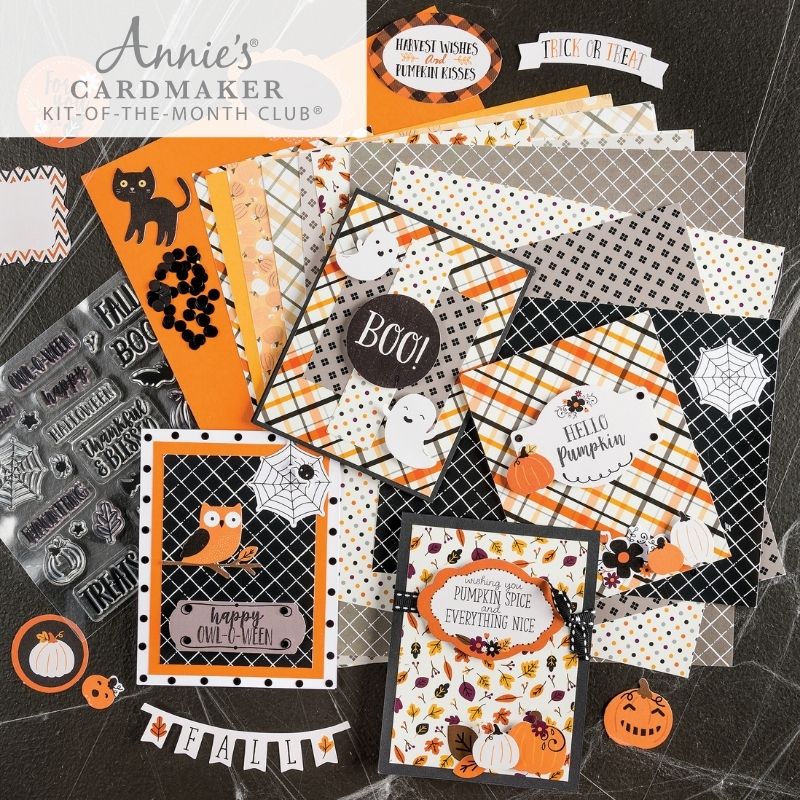 What You'll Need:
25 Corks
Orange paint
Green Paint
Floral Wire
Felt or Silk Leaves
Paint Brush
Glue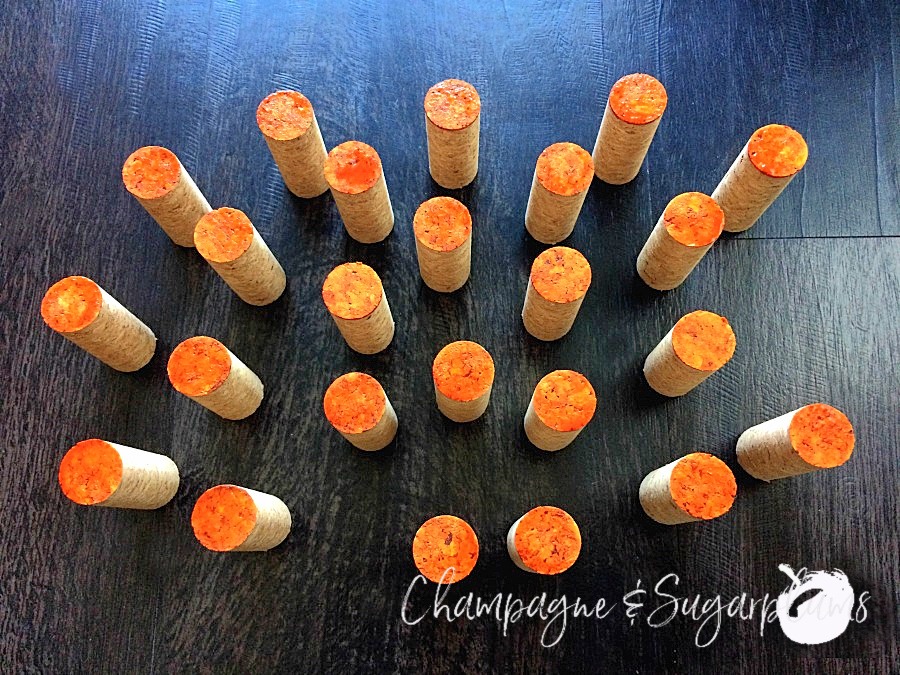 We'll start with 24 of the corks. Start by pouring some orange paint onto a plate or dish and then dip the end of each cork into the paint. Dab excess paint onto a paper towel. Repeat for all 24 corks and then let dry. Repeat the same again on the opposite sides of the corks.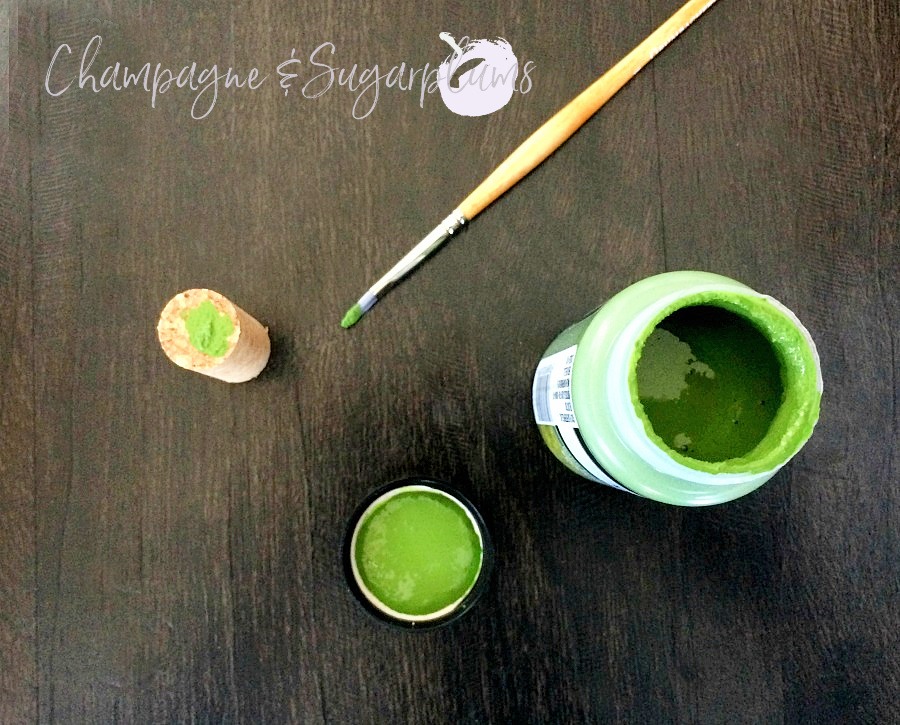 Paint the remaining cork green to make the stem.
Glue the orange painted corks together in rows, which should make five rows. The first and fifth row and have four corks, the second and forth rows have five corks and the middle row has six corks.
Attach all the rows together to form a pumpkin.
Add a stem to the top of the pumpkin, curling the floral wire around a thick paint brush or dowel to create a curly Q vine. Attach the vine, stem and then leaves to the pumpkin.
To make the pumpkin into a jack-o-lantern, use some black paint to make eyes and then a mouth.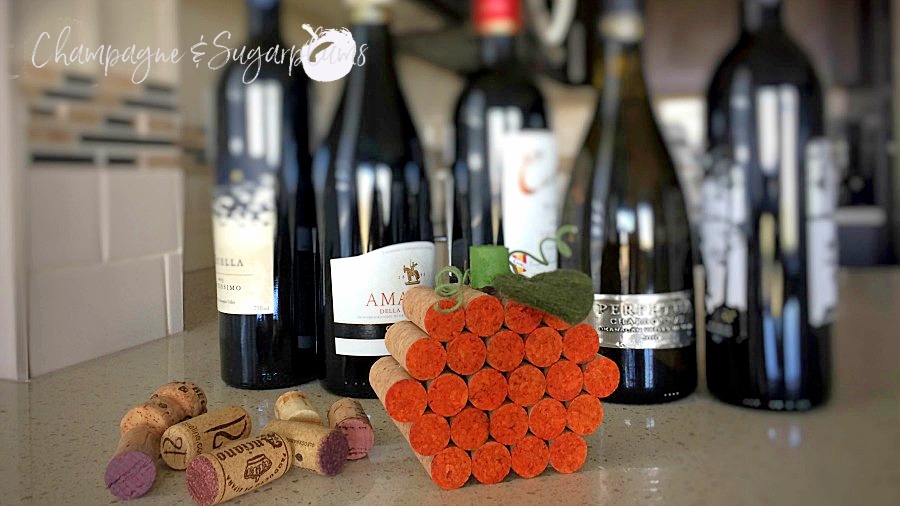 We hope you had fun making a jack-o-lantern cork pumpkin, Happy Crafting!