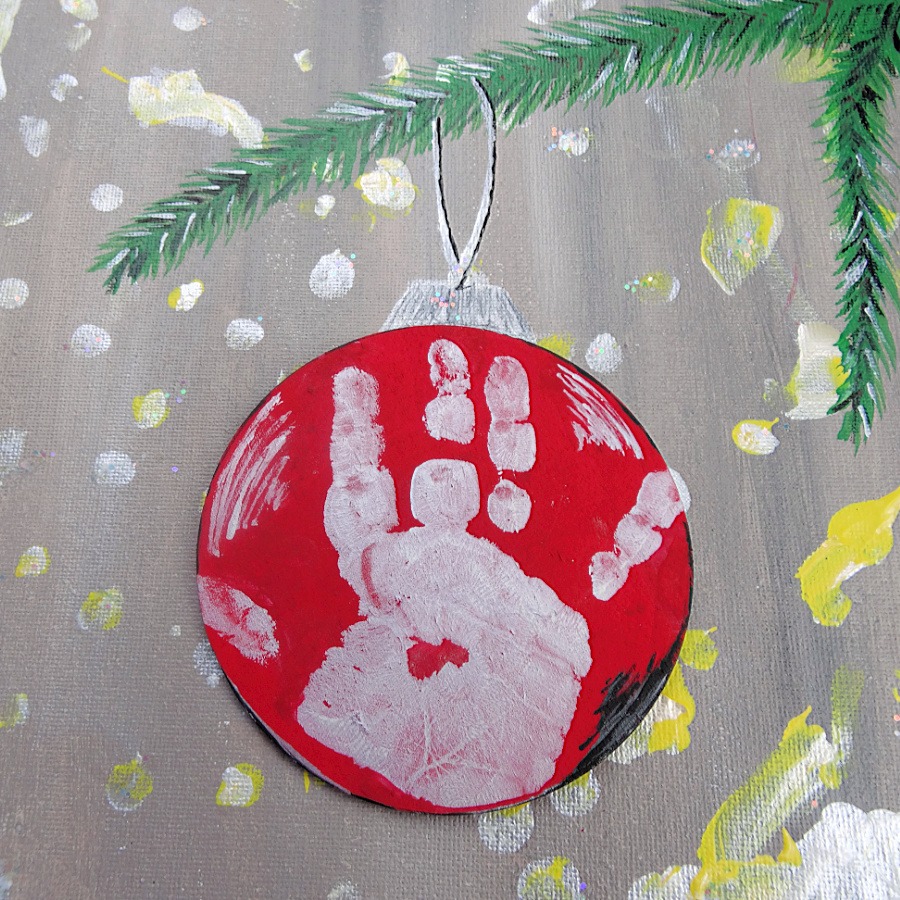 Handprint Christmas Art for Kids
We decorated our house for Christmas this weekend and we thought some Handprint Christmas Art for Kids would be a great way to get our smallest sugarplums involved! So we spent one morning making some beautiful parent and child shared art – using brushes, hands, and toes. Keep reading for a full tutorial for how you and your littles can make your own Christmas canvas.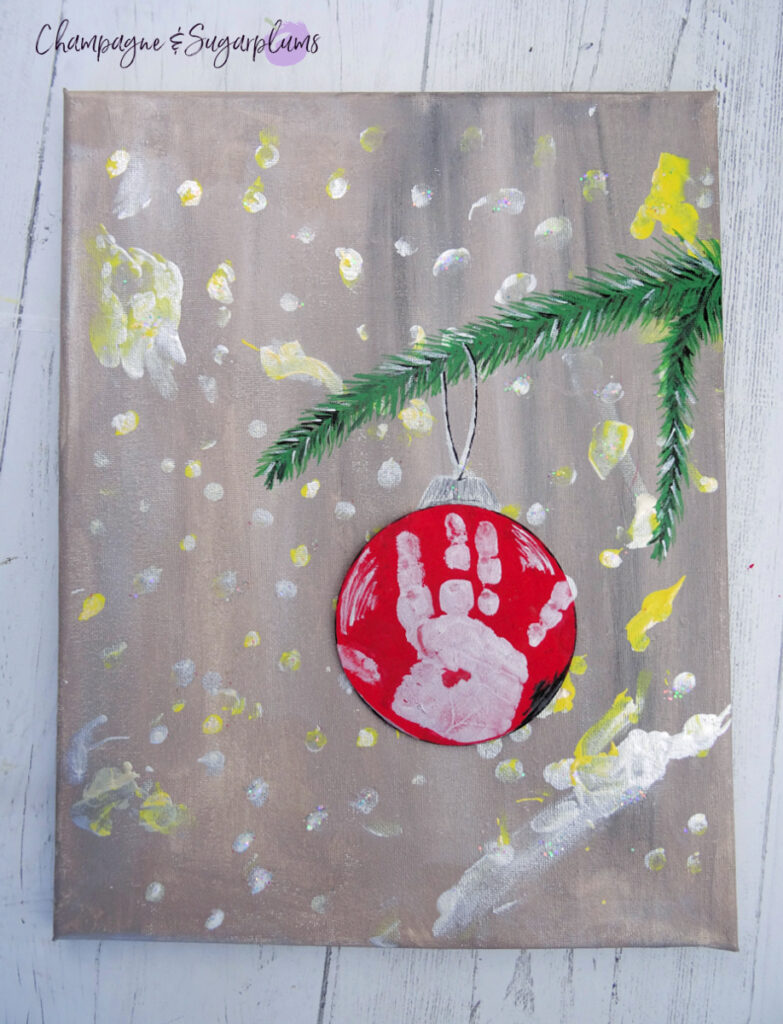 What you'll need to make Handprint Christmas Art for Kids:
Canvas
Paint – gray, white, yellow, black, green, red
Paint brushes
Wood circle
Glue
Start by painting the canvas in light gray. Bigger kids can do this step themselves, but smaller hands may need your help. We painted Baby M's canvas for him.
Set the canvas aside to dry,
and then paint the wooden or paper circle red.
Now let your little ones get creative! Let them paint with their fingers in white and yellow paint – creating random dots all over the canvas.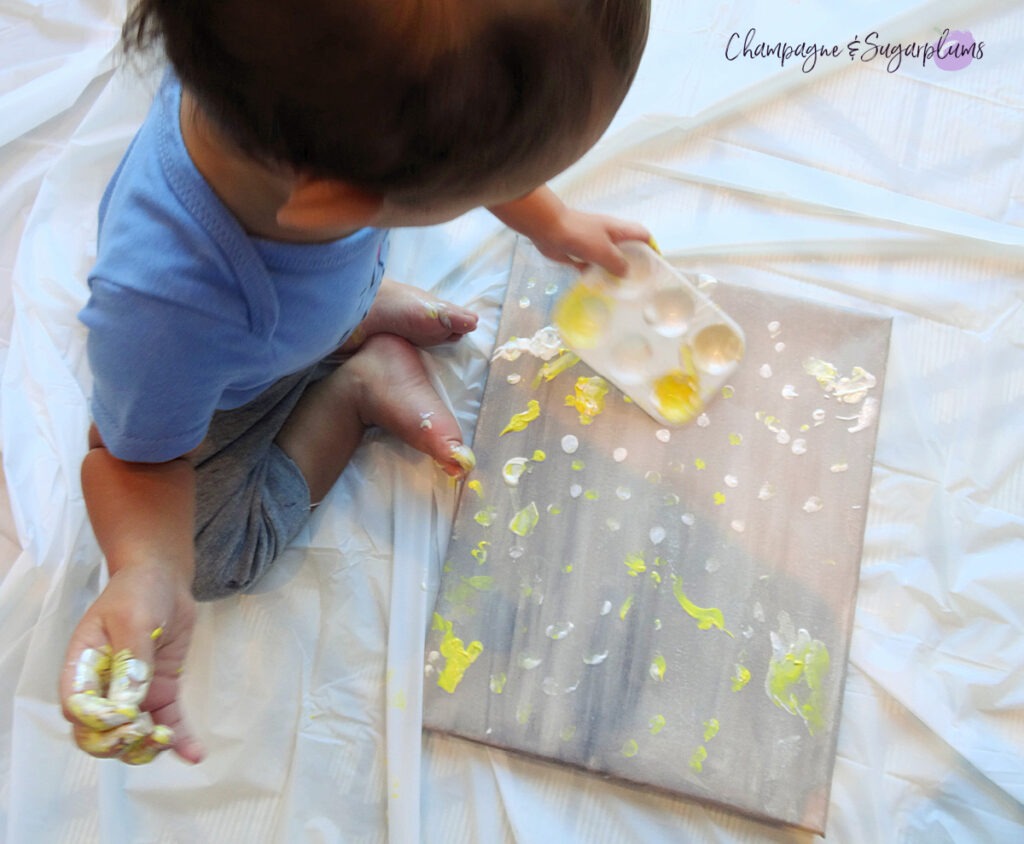 You may end up with more splotches than dots – but that's perfectly ok!
Add your little ones handprint to the red circle, and then let it dry.
Paint a tree branch onto the canvas,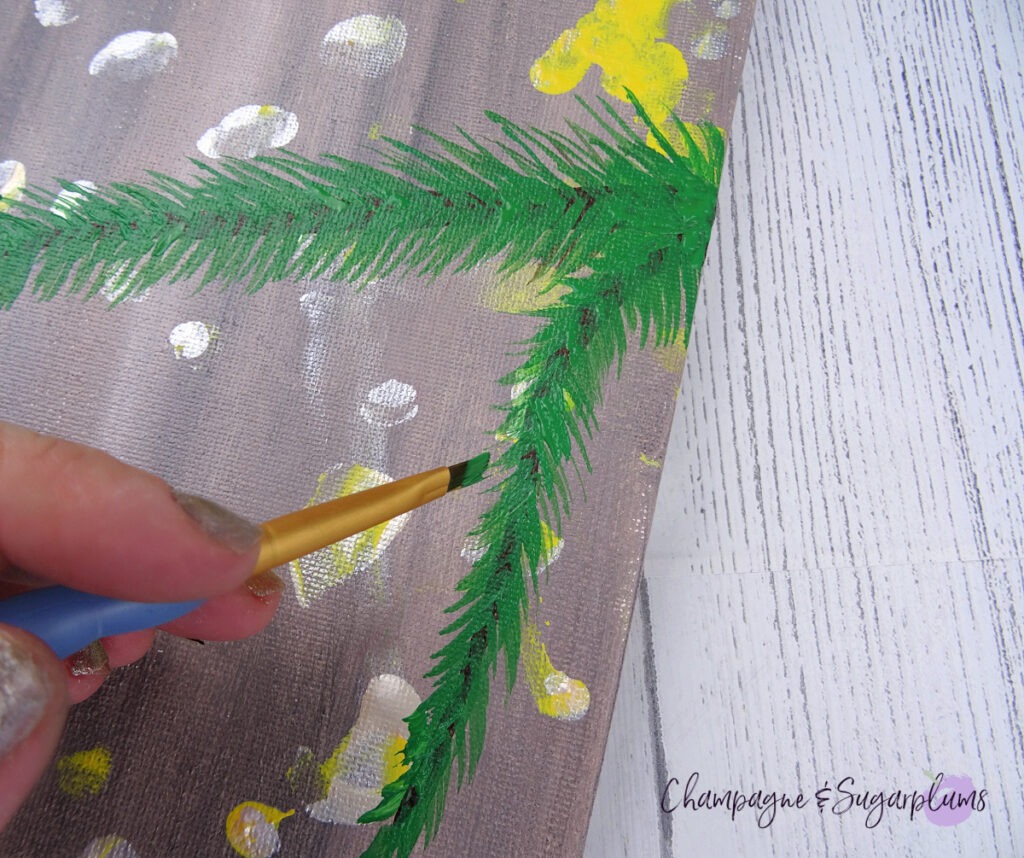 and then paint many small green needles along the branch.
Add black lowlights to some – but not all – of the needles,
and then add some highlights.
Glue the wooden circle to the canvas, underneath your branch.
Paint on an ornament top,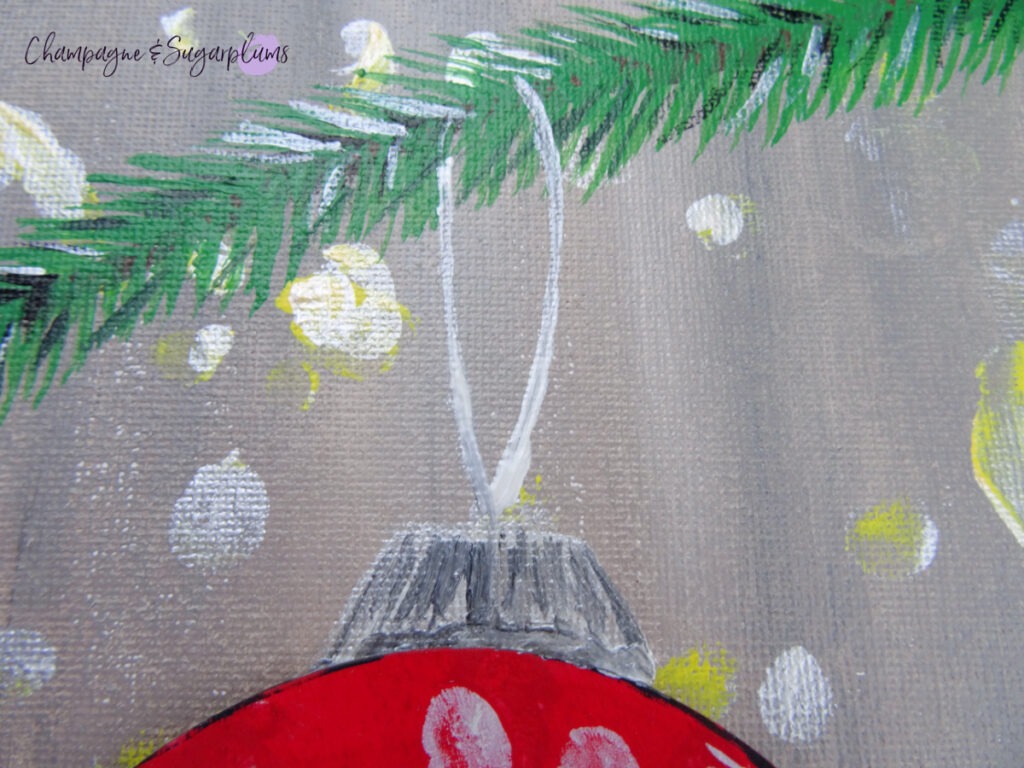 and then a string,
and you're done! A beautiful holiday keepsake you and your child created together.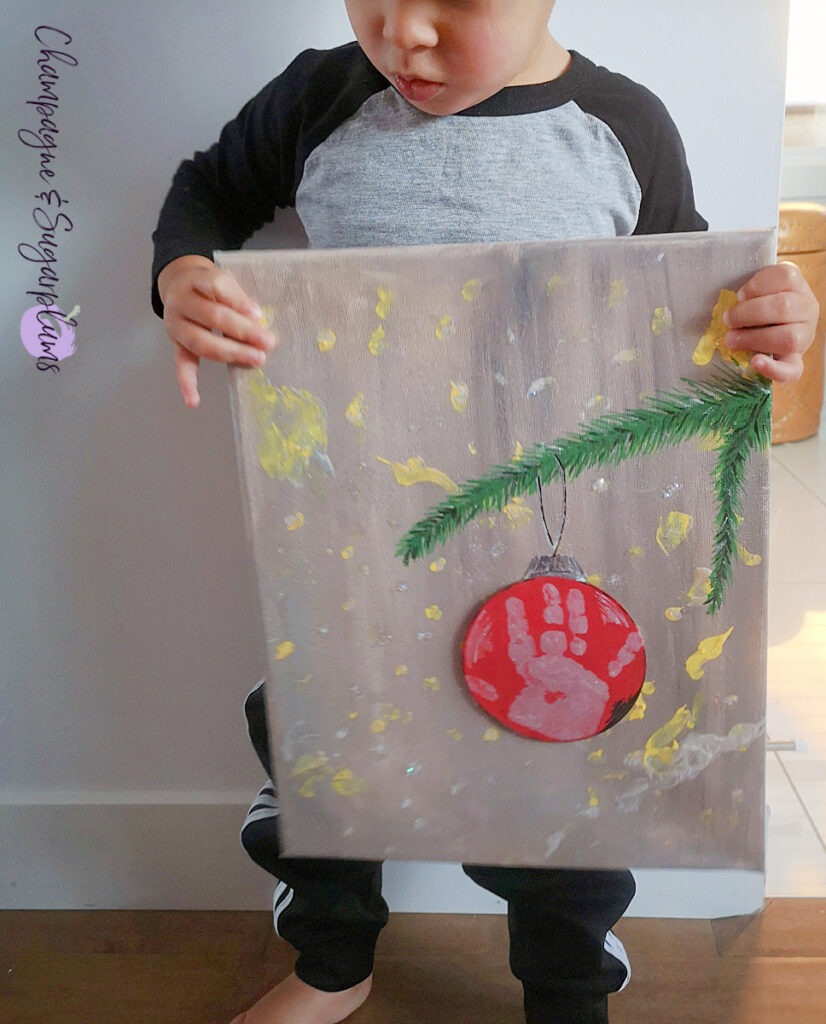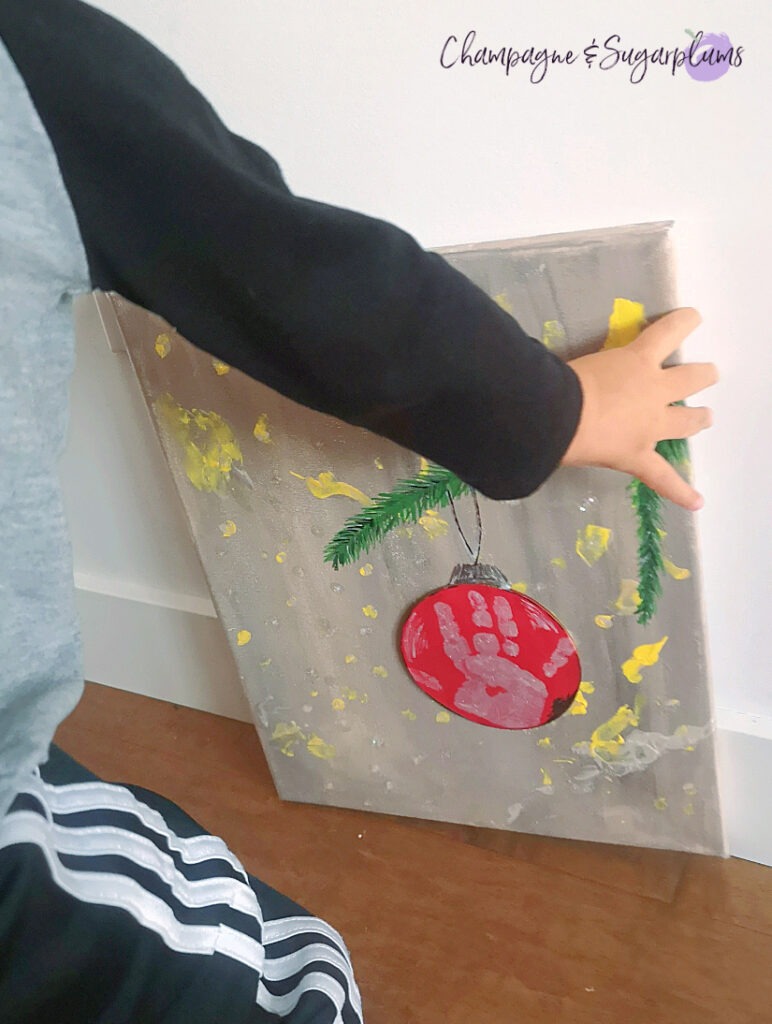 We hope you love your Handprint Christmas Art for Kids as much as we do! For more kids Christmas activities, check out our List of the Best Christmas Crafts for Kids, Kids Handprint Ideas, and How to Make Ice Globes.