DIY Hygge Inspired Blanket Tassels – Cozy Christmas Blanket
What's better than a cozy Christmas Blanket? A cozy Christmas blanket with DIY Hygge inspired tassels of course! This week we want to show you an easy way to spruce up that seasonal blanket of yours. These tassels are the perfect touch for a beautiful Christmas blanket.
This blog post may contain affiliate links. What does that mean? We may get a small commission if you make a purchase using our links, which helps us to keep posting new holiday content every week.
These tassels can be added to a blanket you already love. If you have a favourite Christmas blanket, add some chunky tassels, you might be surprised at how cozy it will look! Use your "new" blanket this Christmas along side warm fires, hot cocoa, book reading and snuggling in during these cold winter days.
What you'll need:
Blanket (new or loved)
A square piece of cardboard about 6" x 6″
1 -2 Roles of chunky yarn
Scissors
How to make your own Hygge Inspired Blanket Tassels:
Firstly, wrap your yarn around the square cardboard cut out, the more yarn that is wrapped around the cardboard the chunkier the tassel will be, our tassels are wrapped about 26 times. Once you it is thick enough, cut the yarn away from the roll.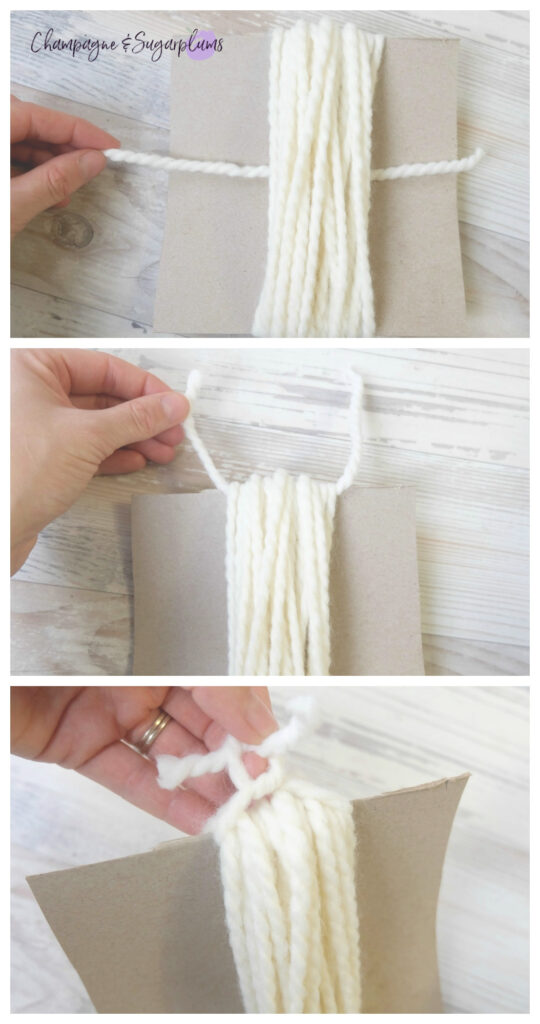 Secondly, pull a 6" piece of loose yarn through the wrapped yarn, bring this up to the top of the cardboard (see picture for guidance) and tie a loose knot.

Once the knot is tied, cut the bottom of the wrapped yarn with the scissors and tighten the top knot.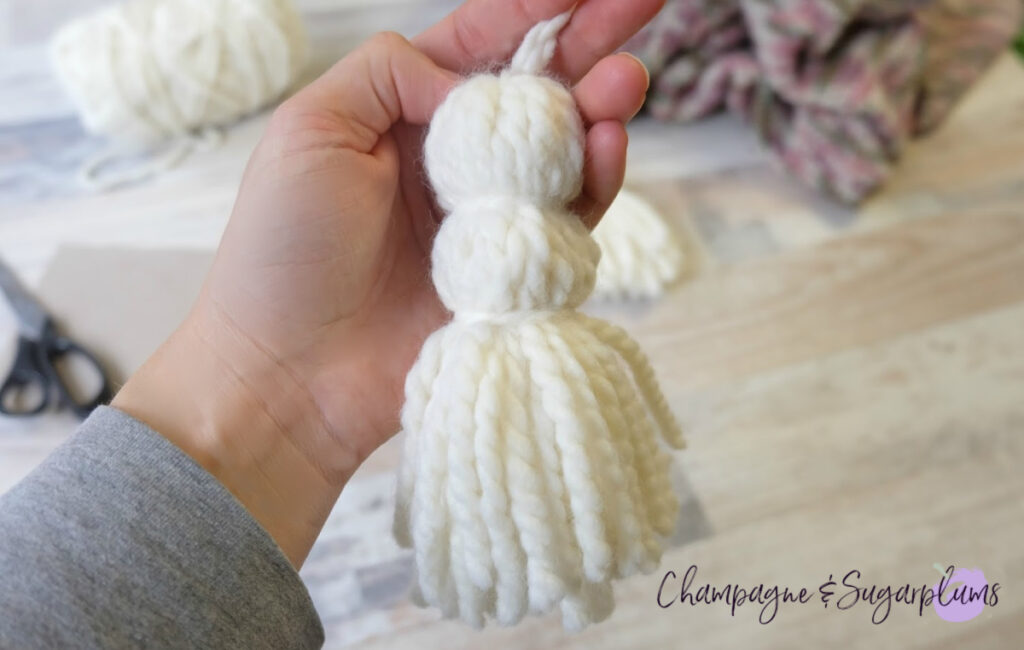 Next, take another 6" piece of yarn and tie it about inch below the top knot, this will create a nice chunky bulb. You can stop here…but if you want a chunkier look, go ahead and add another bulb!!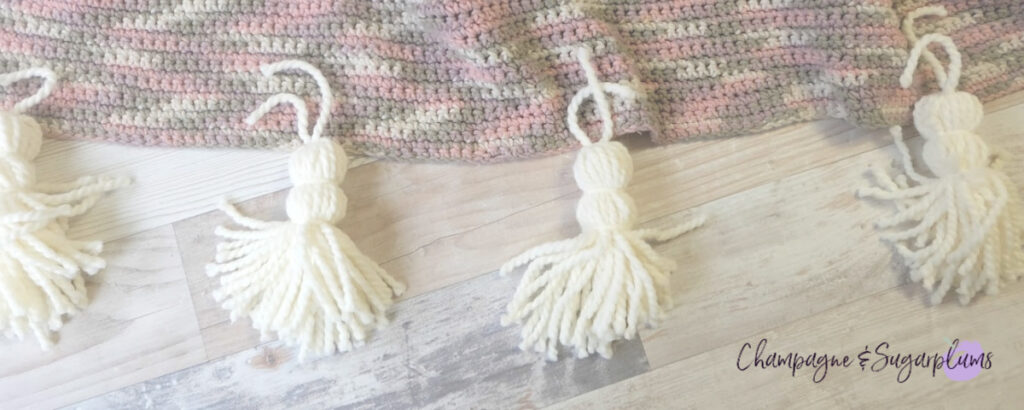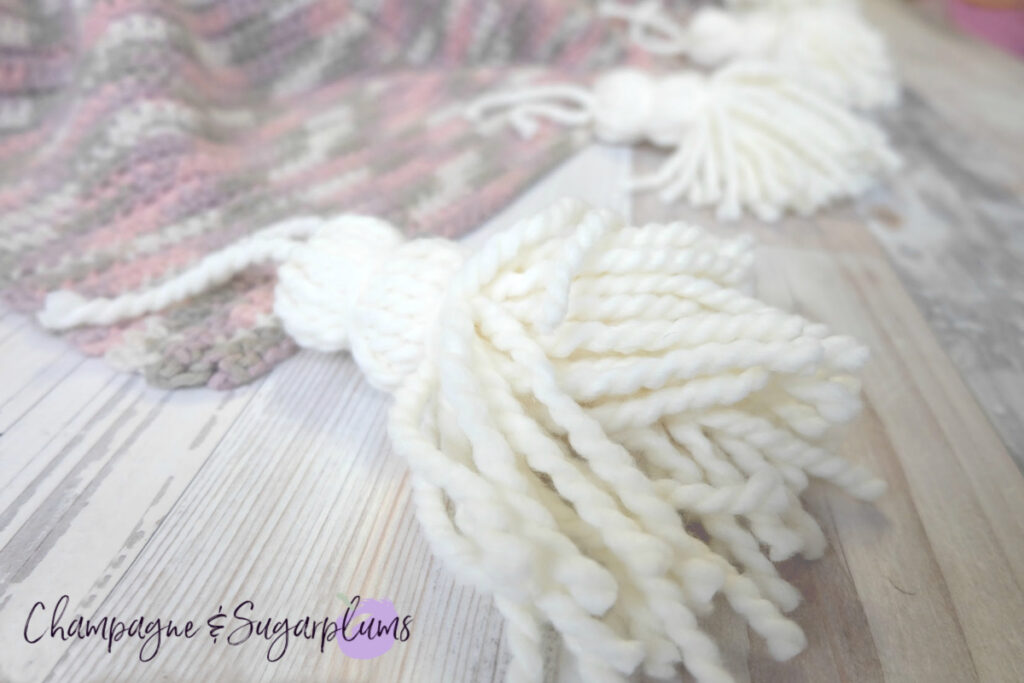 Once the tassels are complete, attach the tassels to the blanket using the string at the top and tie it onto the blanket, through one of the knitted holes. If your blanket is fabric, use a needle and thread to attach them. Be sure to measure how many tassels you have with the width of your blanket to space them out evenly.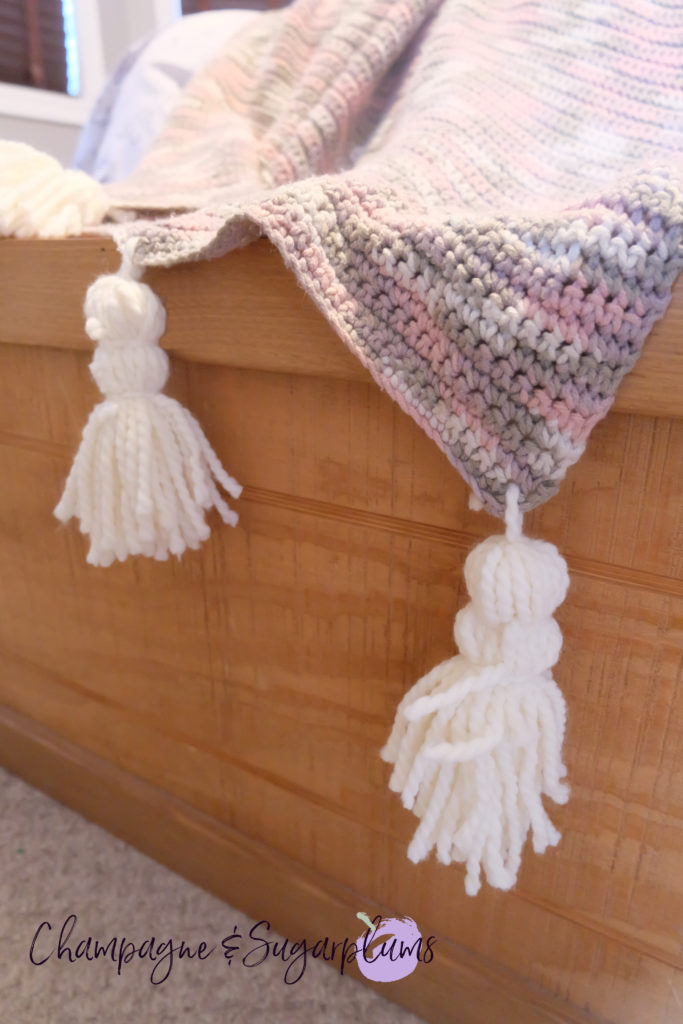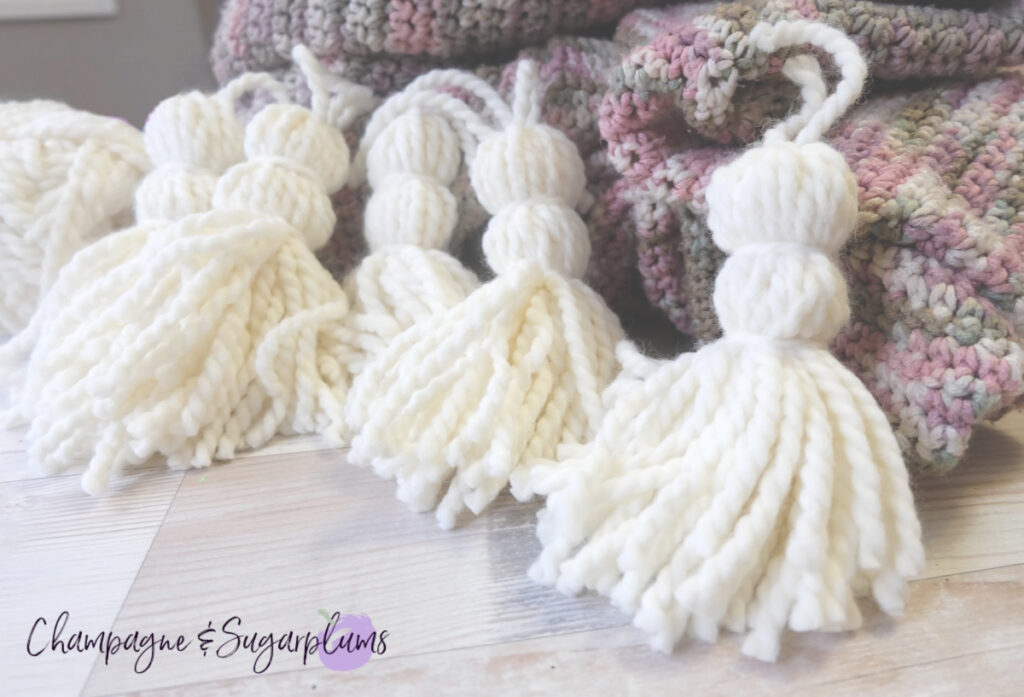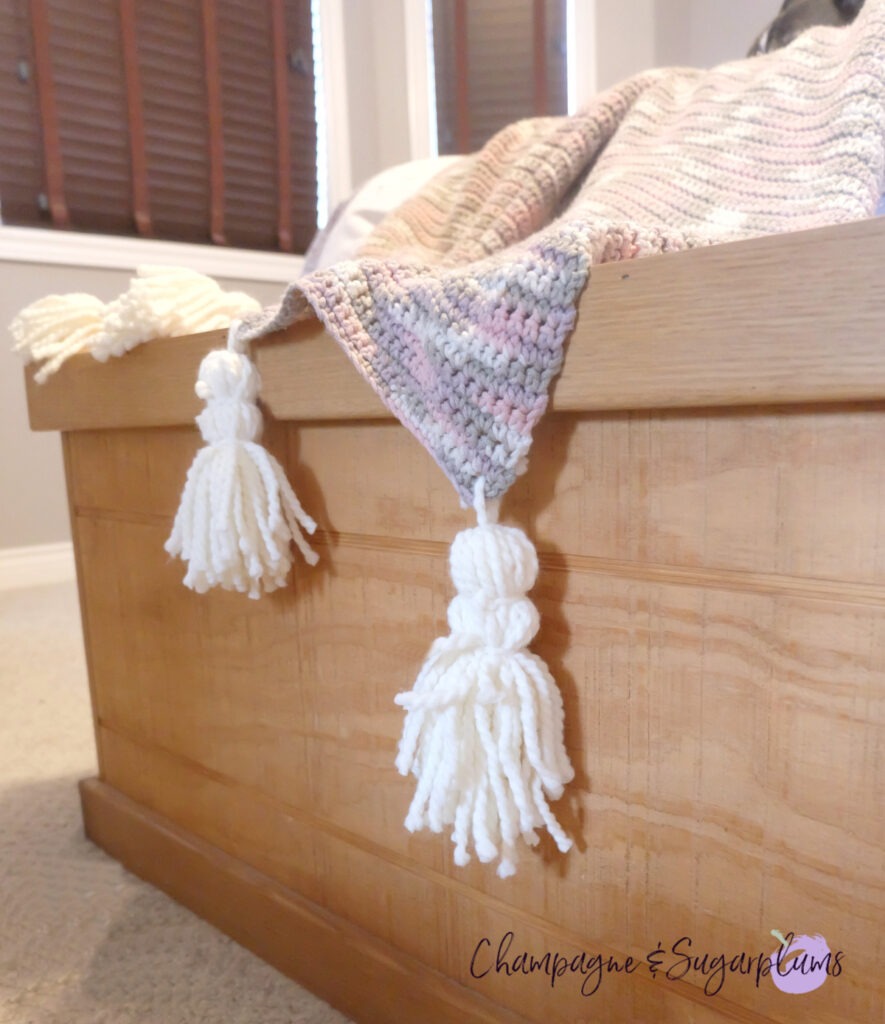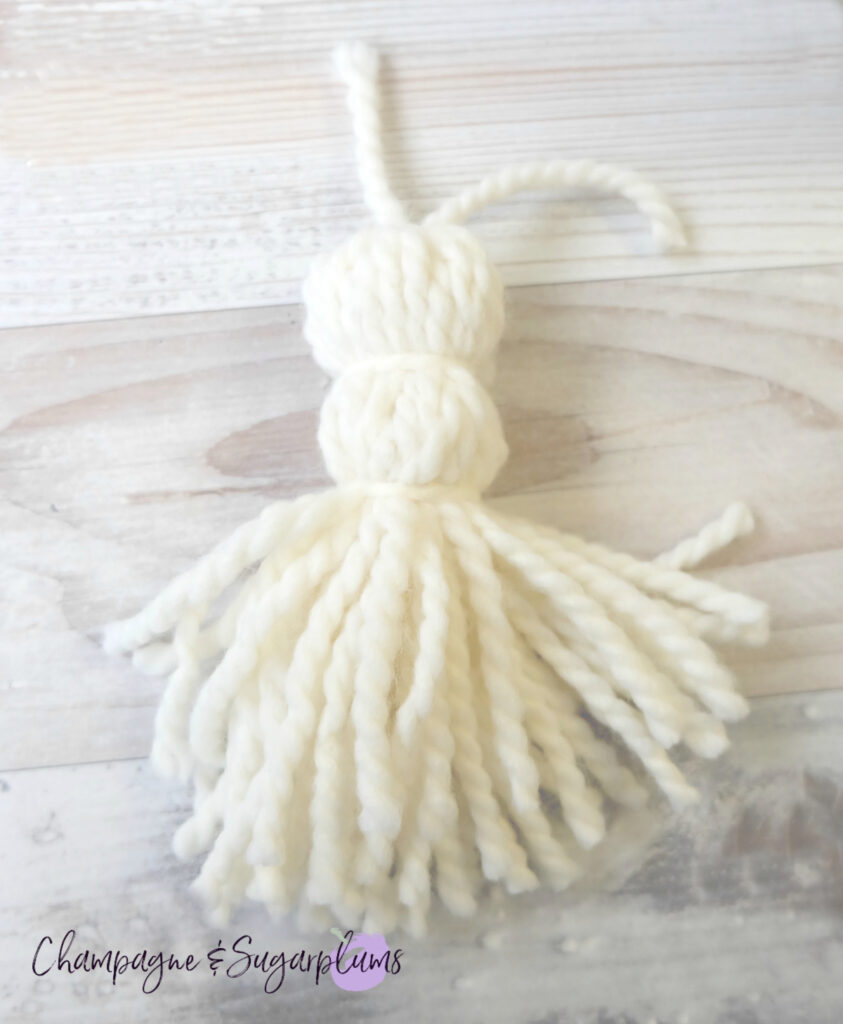 Did you like these easy DIY Hygge Inspired Blanket Tassels – Cozy Christmas Blanket? Looking for more Hygge inspired projects this Christmas? Certainly check out our Cozy, Comfy, Hygge Perfect Mugs, they'll go right along with the tasseled blanket you just made. Happy Crafting!