Personalized New Home Gingerbread House Ornament
We always have so much fun putting up the Christmas tree every year. Every year we try to add a new ornament to reflect on something that happened that year. Sometimes it's a trip, maybe a new pet, one year was our wedding. This year, it was moving into our home, which is when we came up with this sweet gingerbread house ornament. It's also a great gift if you know someone that has recently moved into a new home.
This blog post may contain affiliate links. What does that mean? We may get a small commission if you make a purchase using our links, which helps us to keep posting new holiday content every week.
What You'll Need:
Parchment Paper (wax paper or tin foil will also work)
Oven Bake Clay
Gingerbread House Cookie Cutter
Snow-Tex Paint
Silver Acrylic Paint
Brown Acrylic Paint
White Acrylic Paint
Paint Brushes
Clay Working Tool or BBQ skewer
Scissors
Ribbon
House Key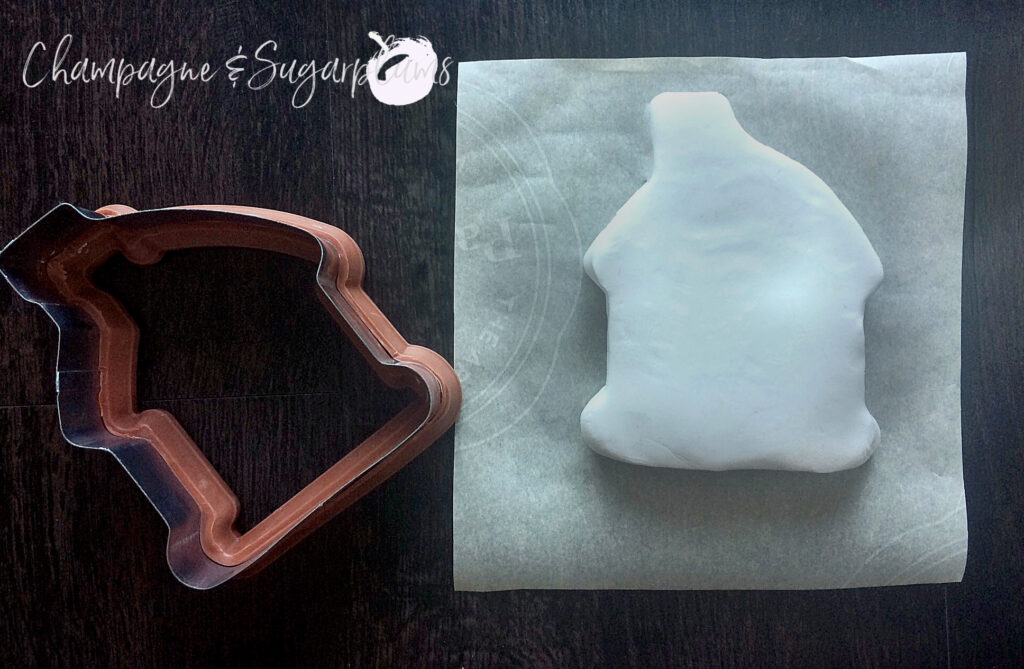 Press into the cookie cutter mould on top of the parchment paper, pushing it into all of the corners. Carefully push the clay out of the cookie cutter.
Take a house key and press it firmly into the clay on one side of the house. Use a flat blade or putty knife to gently lift the key out of the clay and then make two holes in the chimney of the ornament for the ribbon to hang the ornament. Bake in a 275 oven for 30 minutes (or follows the directions on the clay packaging).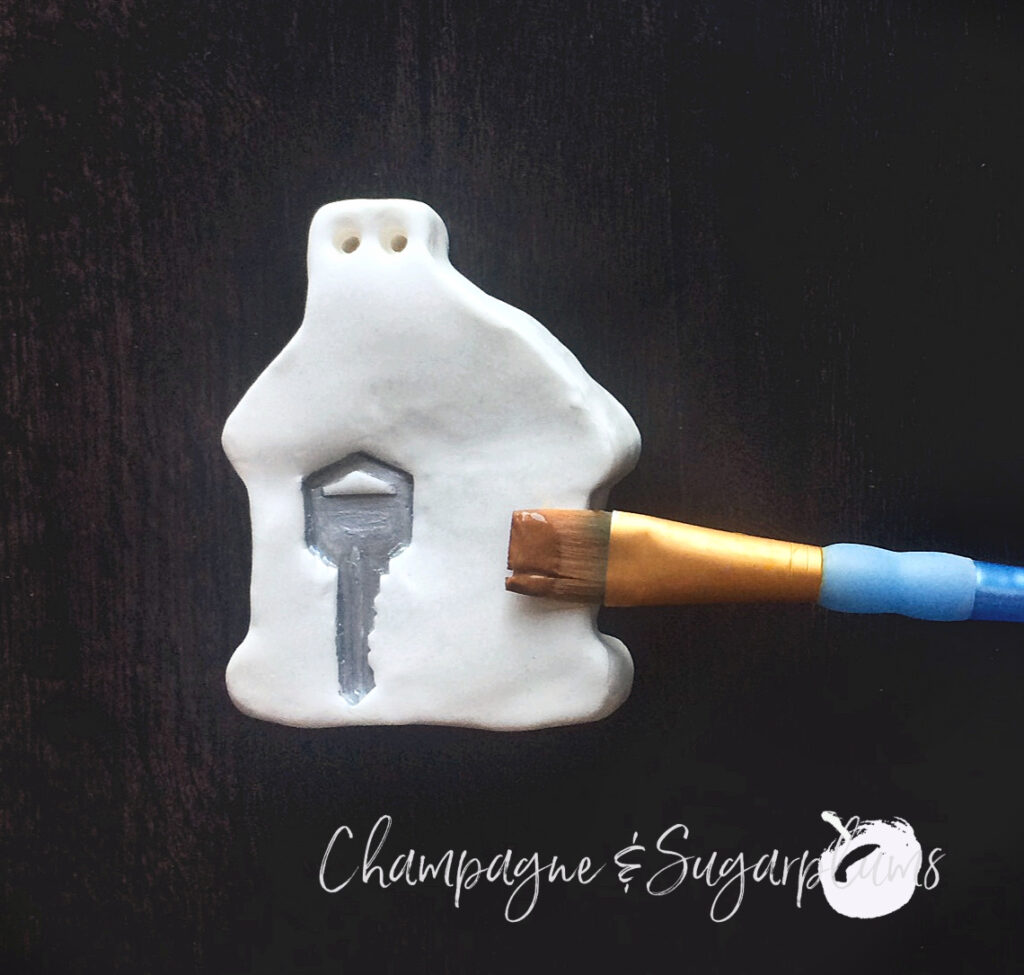 After cooling, paint the key impression in silver and then let dry.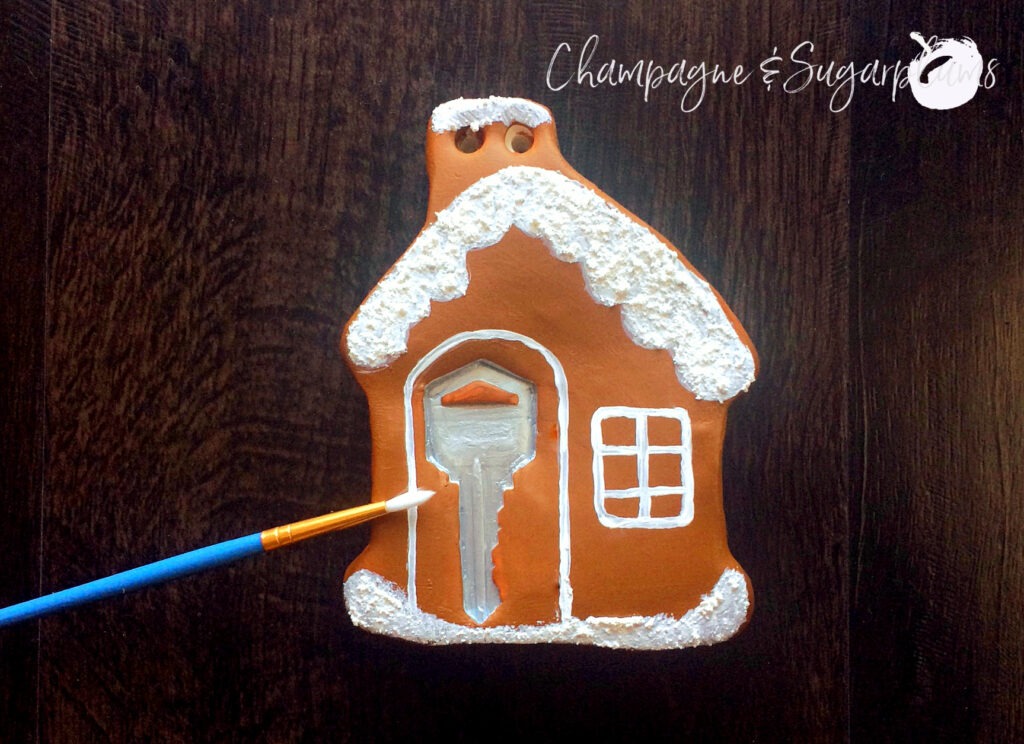 Paint the rest of the ornament brown and then add snow to the roof, chimney and ground using Snow Tex. Try dabbing the Snow Tex onto the clay rather than brush, to get a texturized snowy look. Paint the door shape around the key impression and a window beside it. Lastly, add the date above the door as the house number.
Cut a length of ribbon and thread though the holes in the chimney.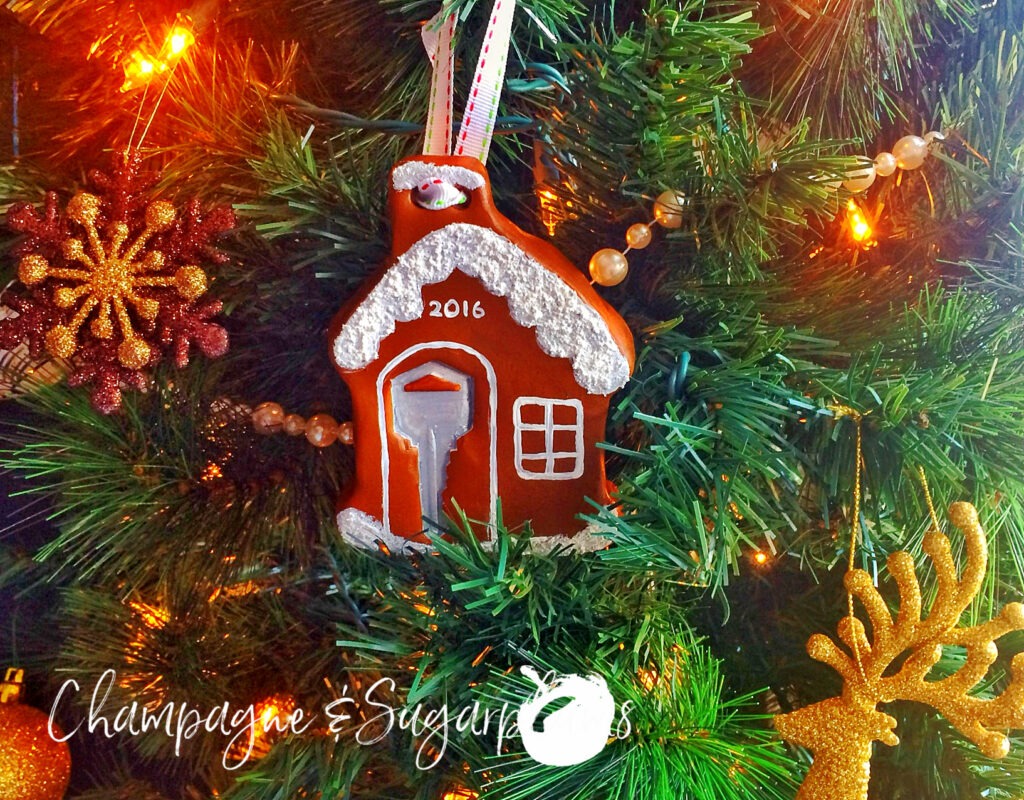 Either hang your gingerbread house ornament on your tree or wrap it up to give to special someone to make this Christmas a little extra merry, happy crafting!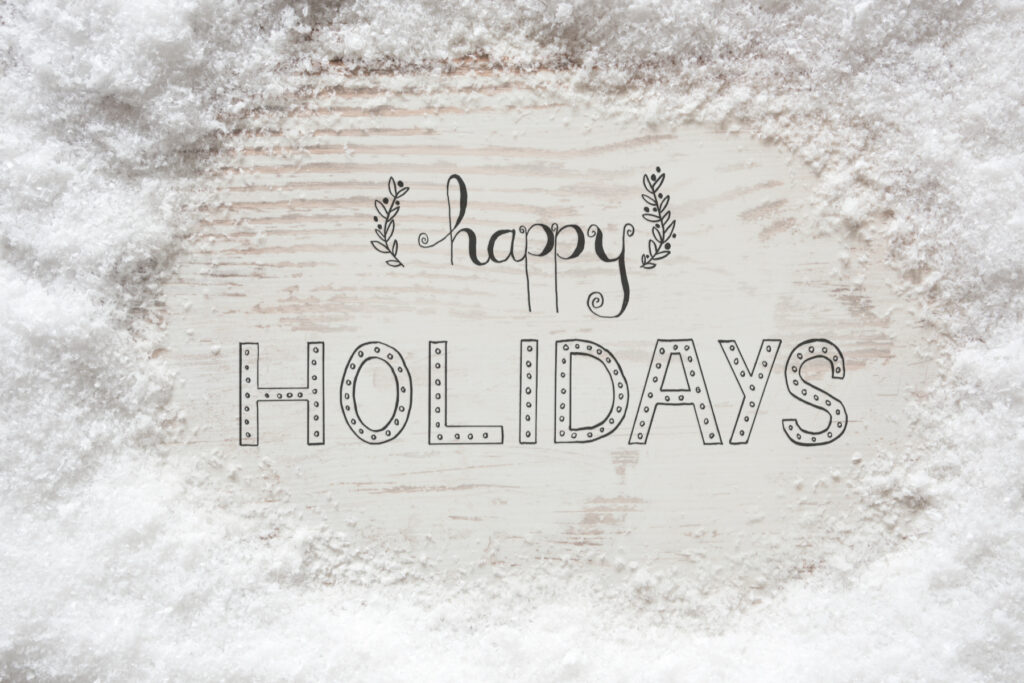 For more personalized DIY ornament inspiration check out our Wedding Invitation Ornament.