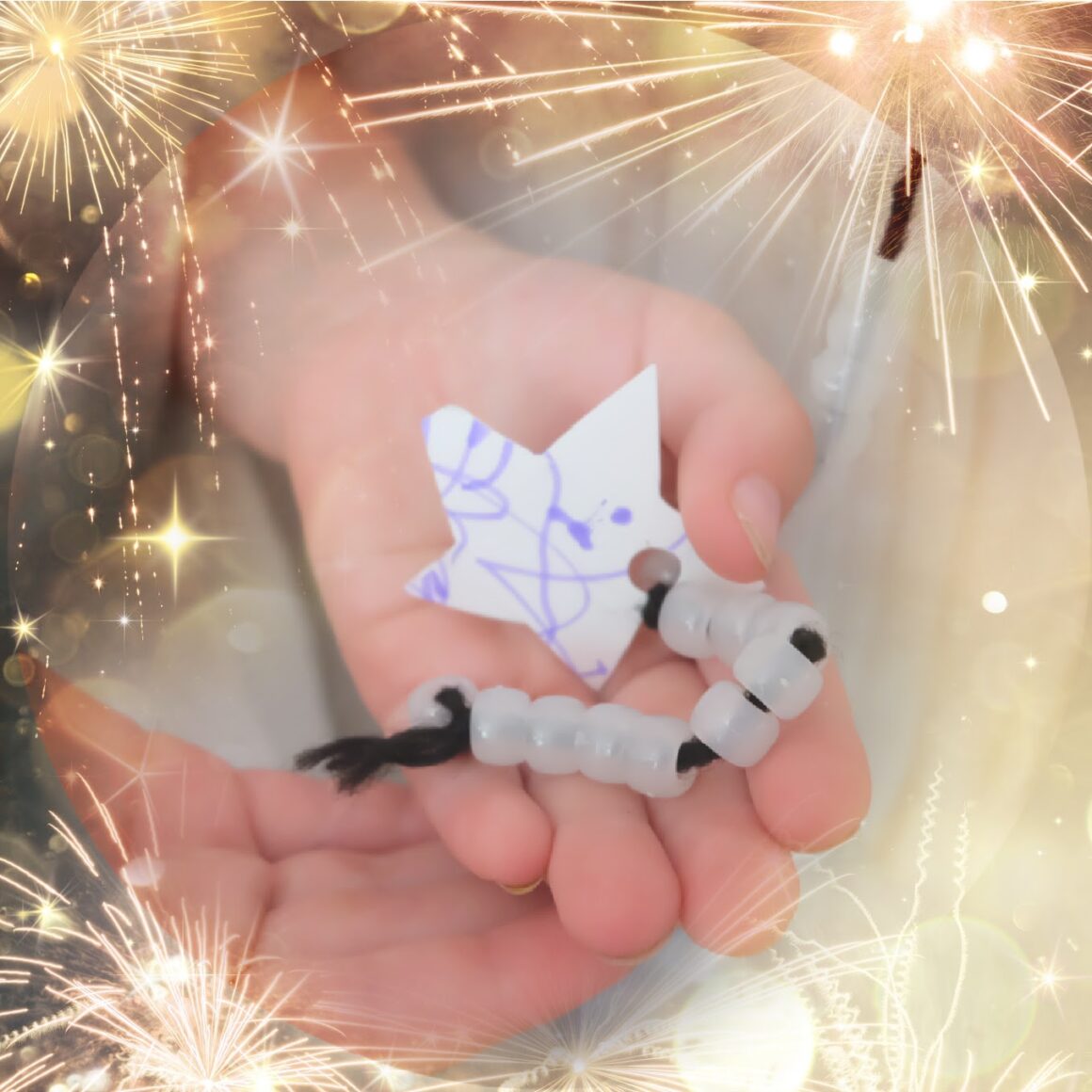 Shooting Star New Year's Eve Kids Craft
Fun craft for New Year's Eve, these shooting stars are easy and inexpensive to make. Make a bunch and hang them from the ceiling, doorway or mantel to make an evening of walking among the stars! The kids will love this Shooting Star New Year's Eve Kids Craft, with glow-in-the-dark beads and shining card stock stars. Don't forget to use our free template to help create the perfect shooting star.
This blog post may contain affiliate links. What does that mean? We may get a small commission if you make a purchase using our links, which helps us to keep posting new holiday content every week.
Teachers and parents, take note – materials for this craft are probably already in your home, if not a quick trip to the local dollar store will do it. All you need is our free star template, black yarn, two black pipe cleaners, glow in the dark beads, card stock, construction paper and scissors. Add sparkles and glitter if you want to make these stars really shine!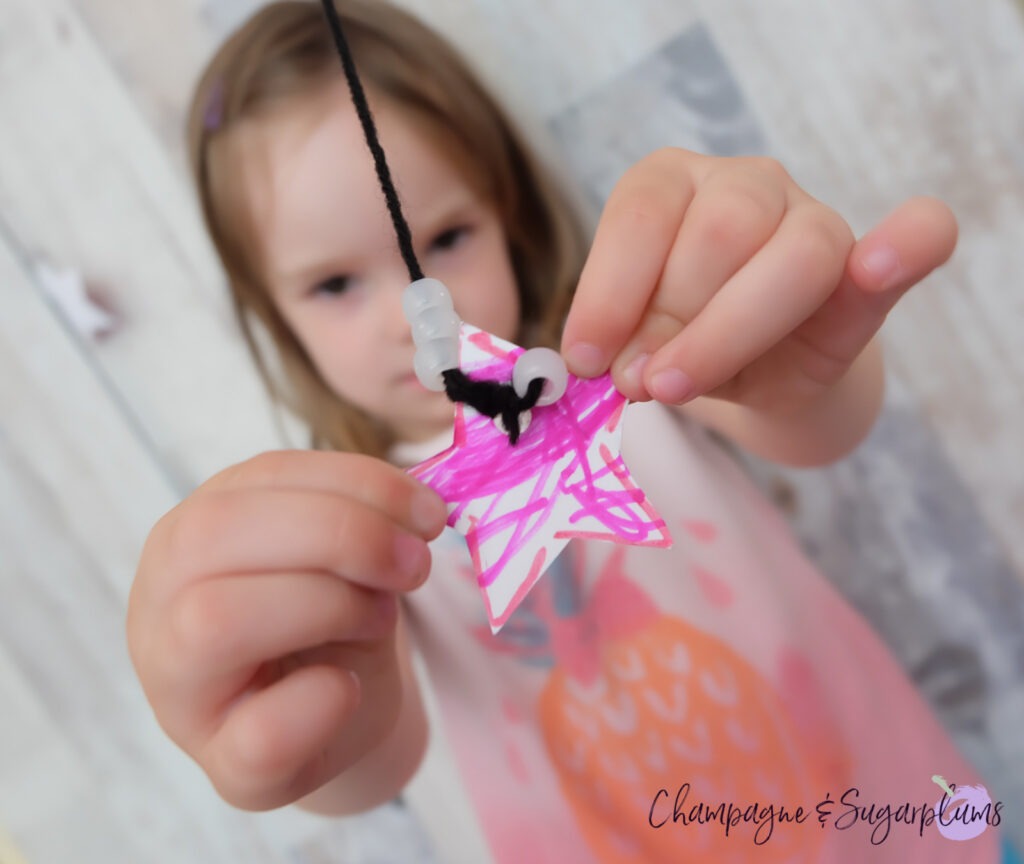 What do you need for a Shooting Star New Year's Eve Kids Craft?
Card stock (any colour!)
2 black pipe cleaners
Black yarn
Glow in the dark beads
Pencil
Hole punch
Scissors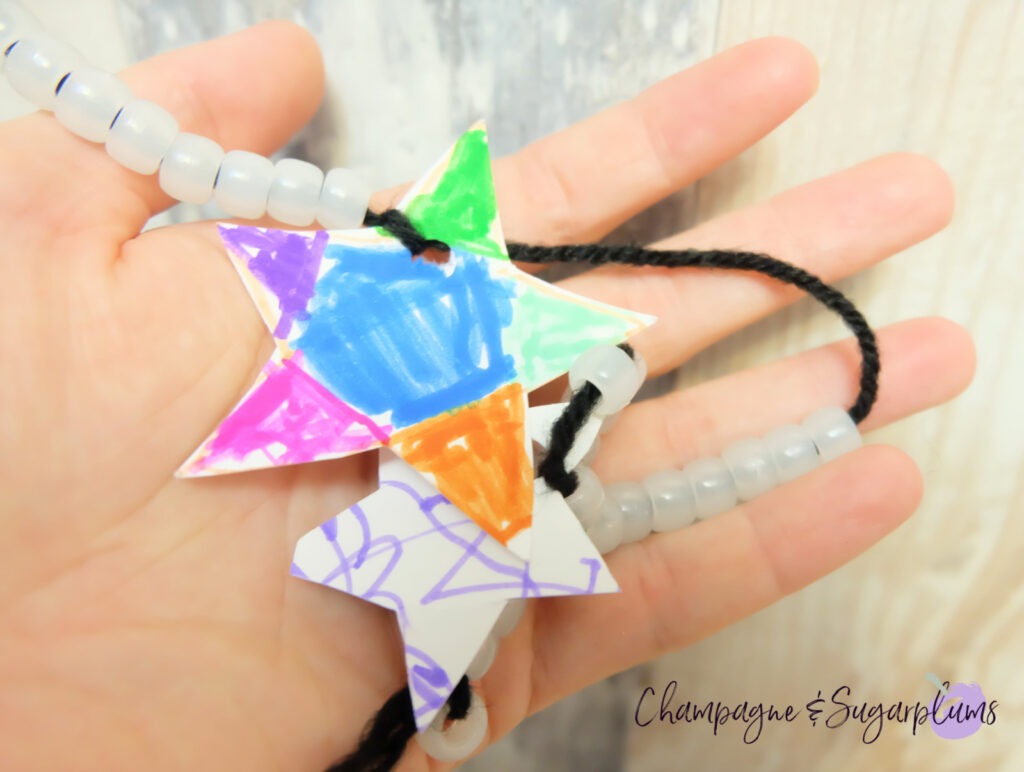 Firstly, using the free template, cut out the three small stars and trace them onto the card stock then cut them out. This creates a firm star that will hold up better then paper. White card stock can be coloured with markers, which makes this craft more fun! Hole punch a hole in the top of each star.
Secondly, use the large star as a template to create the pipe cleaner star, this makes it easy for little ones to get the right shape. Attach the pipe cleaners together as needed. Add a 4-6" piece of yarn to the top of the star, tie it in a knot, use this to hang the craft when done.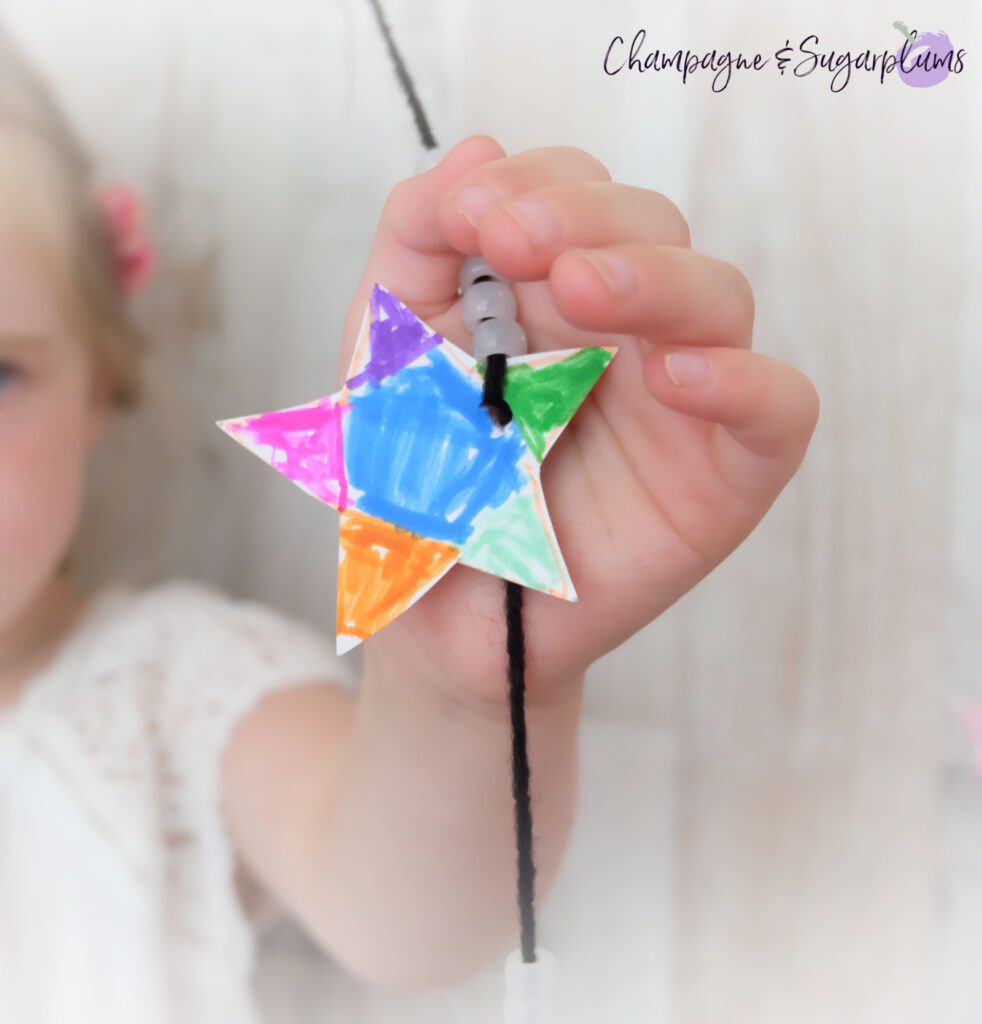 Next, cut a 24" piece of yarn. Tie one end of the string to the bottom of the pipe cleaner star so the smaller stars can dangle from the largest. Thread some beads onto the yarn, then add the largest of the small card stock stars. Tie this star in place about 2-4" from the top. Continue with more beads and the medium then the small star.
Ta-Da! A beautiful Shooting Star New Year's Eve Kids Craft for a fun New Year's Eve party. Hang them in a door way or along the mantel for some amazing New Year's DIY decorations. Or create many and hang from the ceiling so everyone can walk under the shooting stars! If you're looking for more New Year's ideas certainly check out our New Year's Eve Countdown Clock.