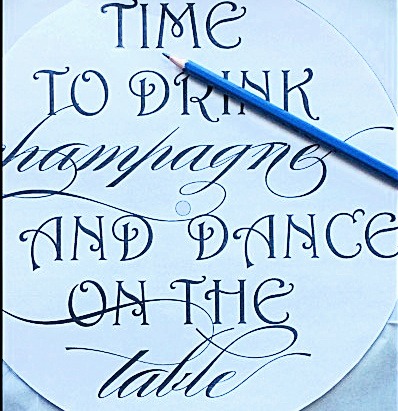 New Year's Countdown Clock with Free Template
One of the biggest party night's of the year is here. Besides surrounding yourself with family, friends, drinks, food and cheer – decorations are a must for this night of all nights. We think our sparkly, witty, classy countdown clock is the perfect addition for this years New Year's Eve.
Disclosure: Some of the links in this post are affiliate links. There may be a small commission made by our recommendations, and/or link to products or services mentioned on this website. Your purchase will help us continue to bring you amazing content, step-by-steps and product reviews.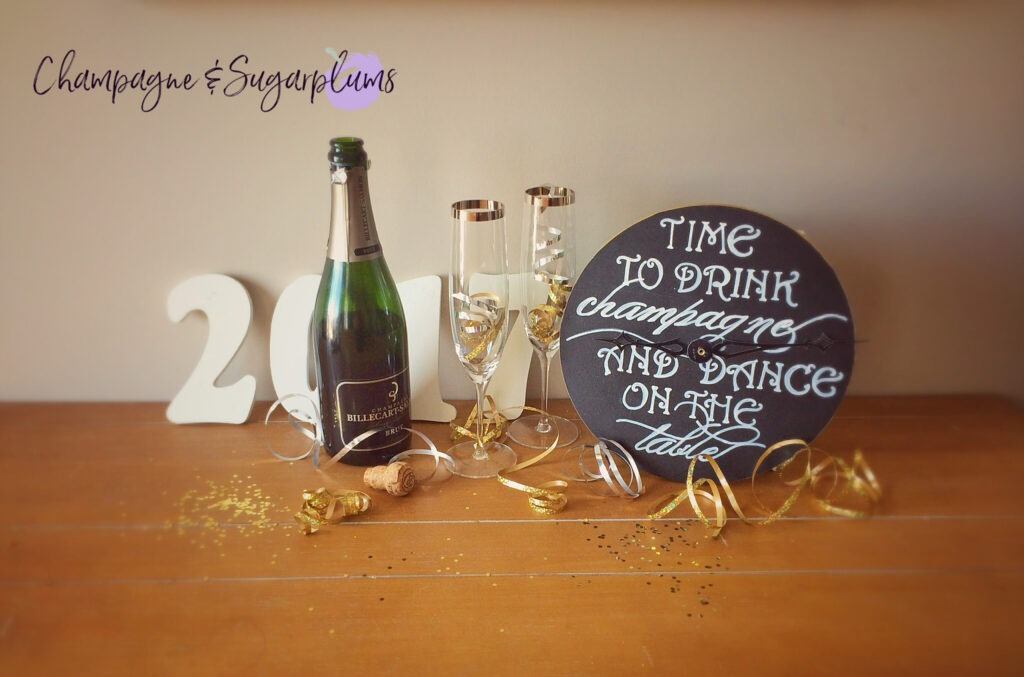 What You'll Need:
12" Wood clock base
Paint brushes (one broad and one fine tipped)
White and Black paint
Gold sparkle ribbon or ribbon tape
Clock kit
White transfer paper
Pencil
Free printable template (click here)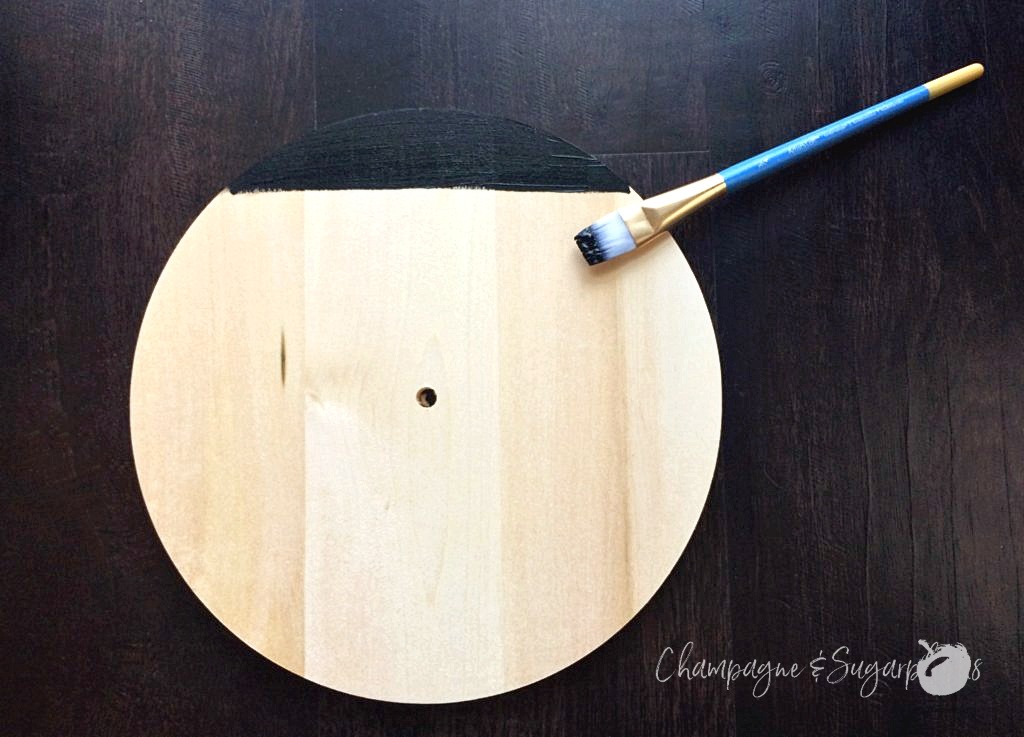 Paint face of your clock black.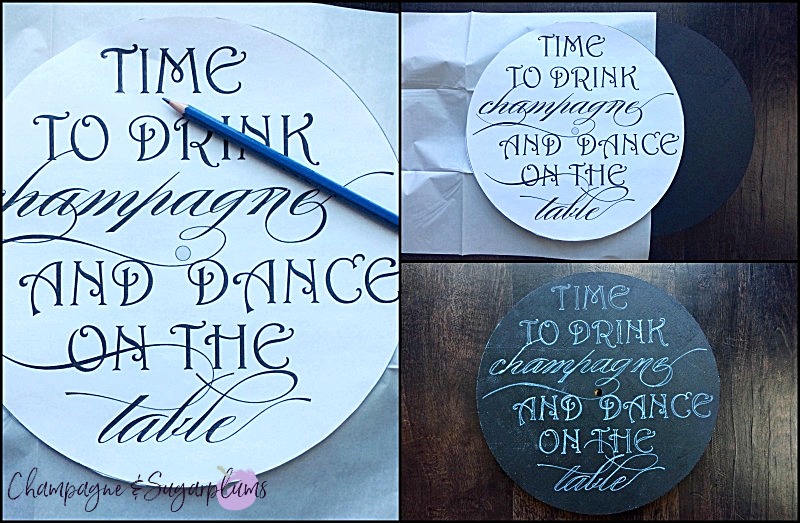 Cut your template out, following the black circle outline. This will allow you to align the template to the outside edge of your clock base. Lay a sheet of the transfer paper out onto your clock base and then place your template on top of the transfer paper, aligning the edge of the paper with the clock base. Use a pencil to trace over each letter which will leave a chalky outline.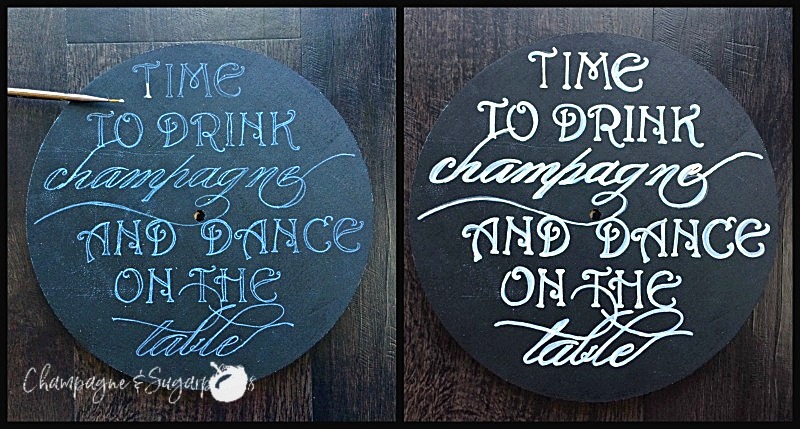 Following the pattern you made with the transfer paper, use the white paint and your fine tipped brush to fill in the letters on your clock face. A paint marker would work well for this too.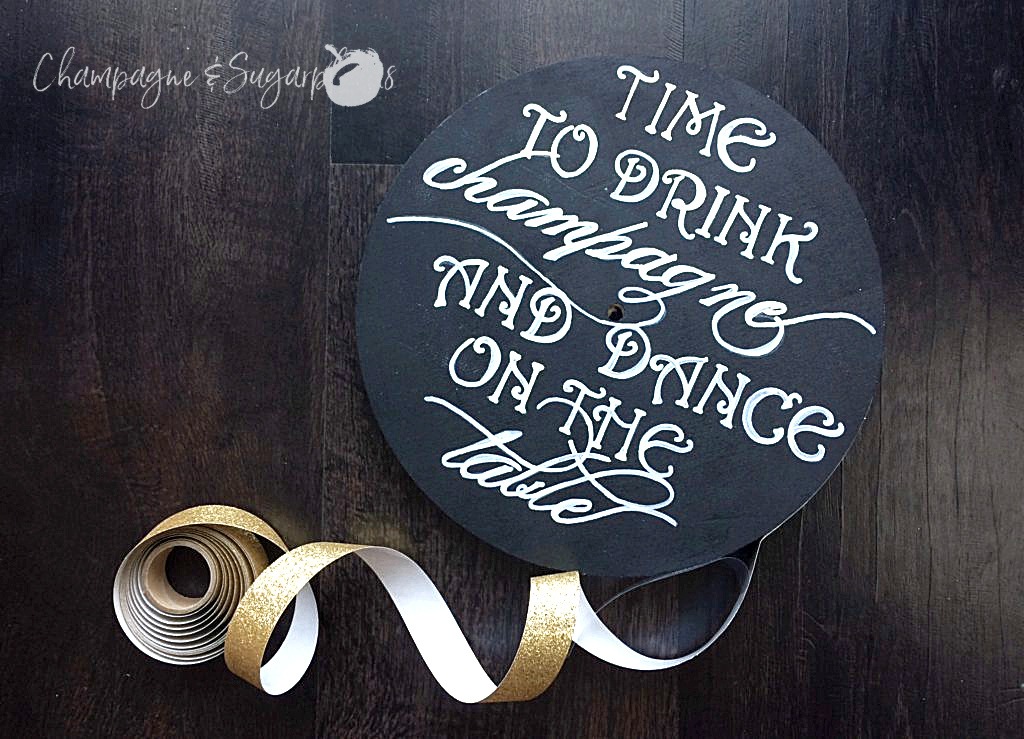 Attach ribbon or ribbon tape around the outside edge of the clock.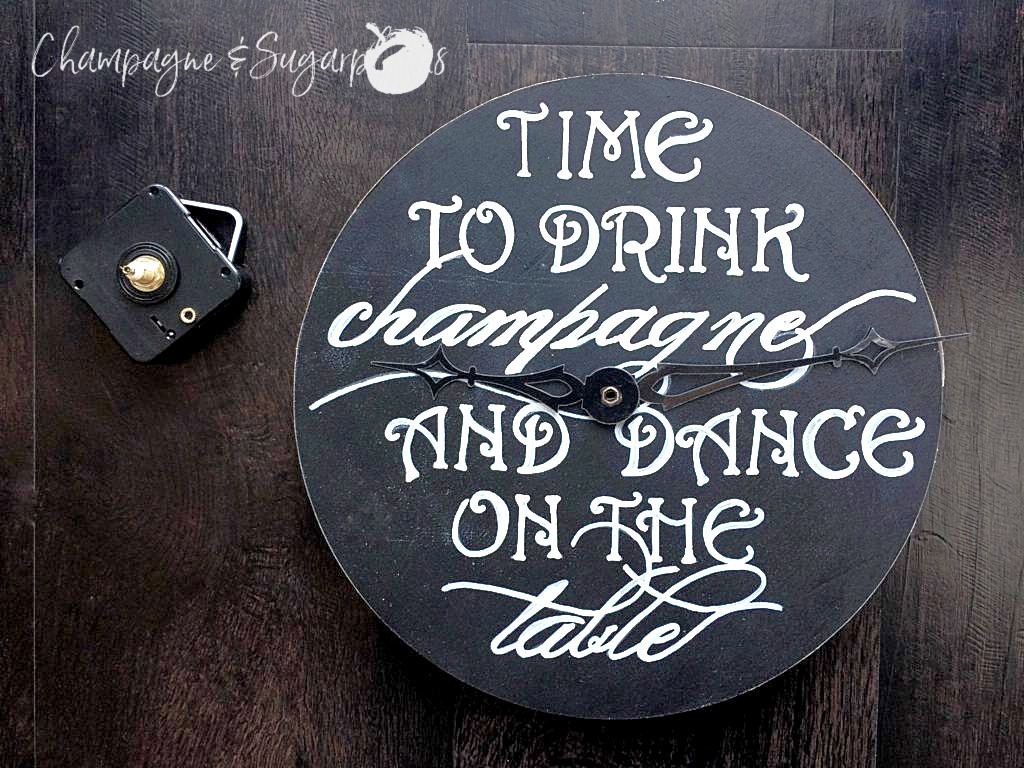 Add the clock hands and motor, while most kits include threading the motor shaft through the centre of the clock and attaching the hands with the bolts provided, follow the directions on your kit.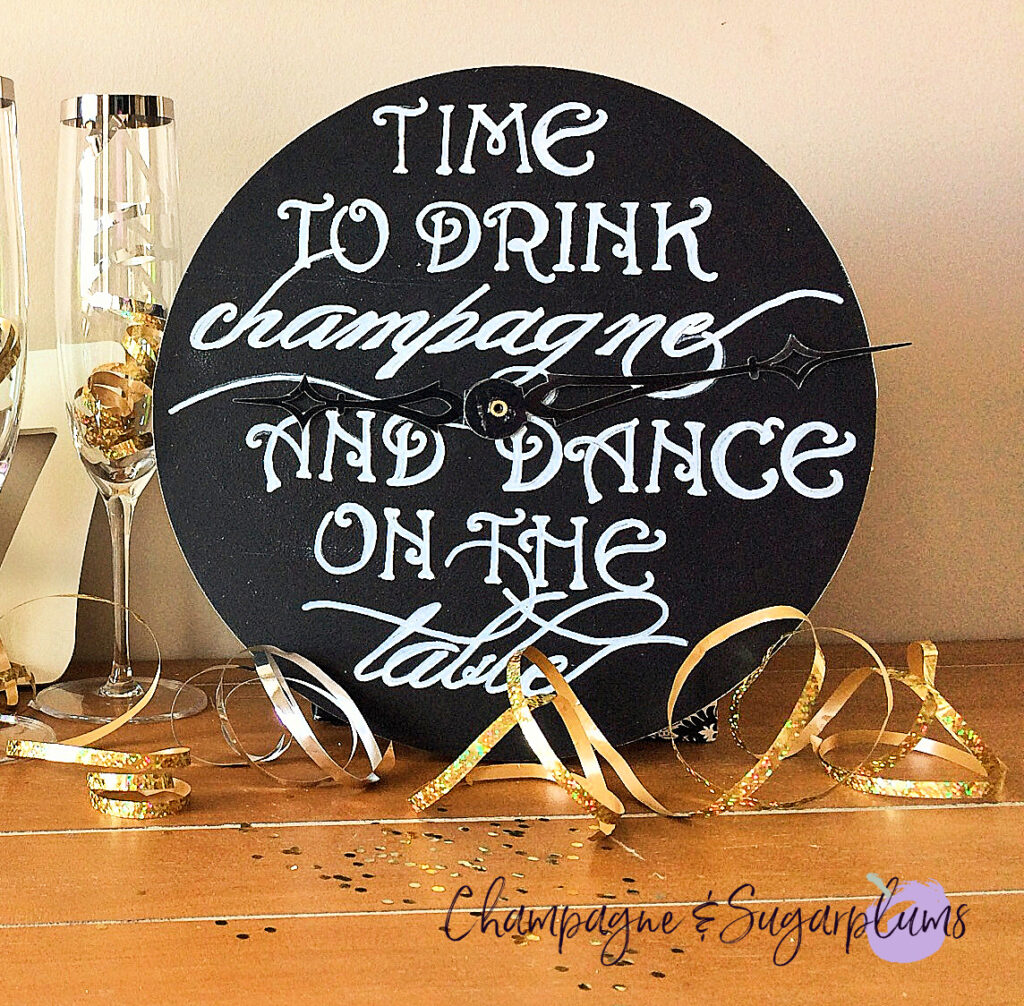 Finally, add some batteries to the countdown clock and party the year away, happy crafting!
Liked this project? Try another of our New Year's ideas here.