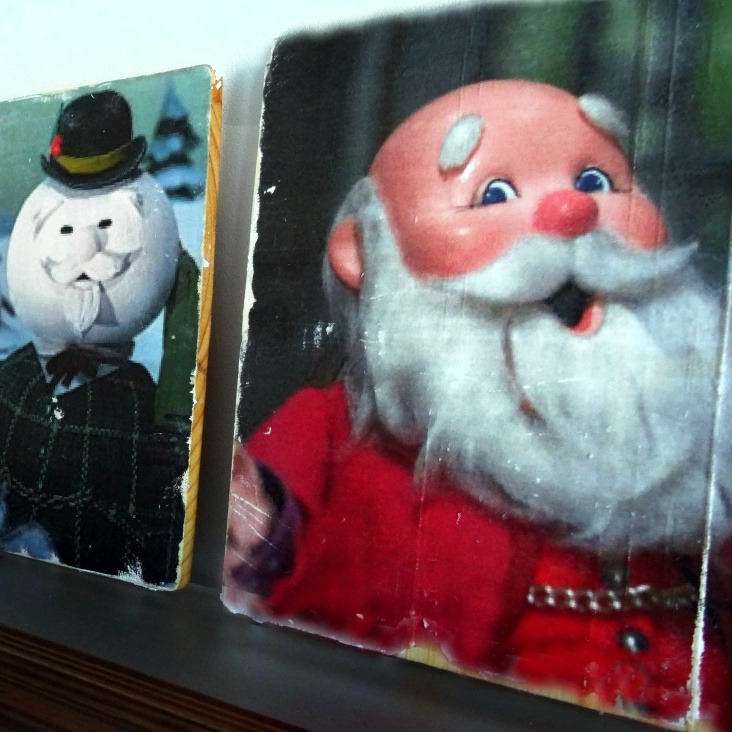 Retro Inspired Christmas Photo Transfer Decorations
Remember Christmas in the 80's? We do. After putting up all the tinsel, the multi-coloured shiny plastic stars and balls, and flipping through the toy section of the Sears Wish Book you settled in to watch your favourite Christmas special (which you had you catch when it was on or you missed it for that year!). The characters in these movies, and these retro inspired decorations, still give that warm, tingly feeling of nostalgia that gets us excited for the holidays.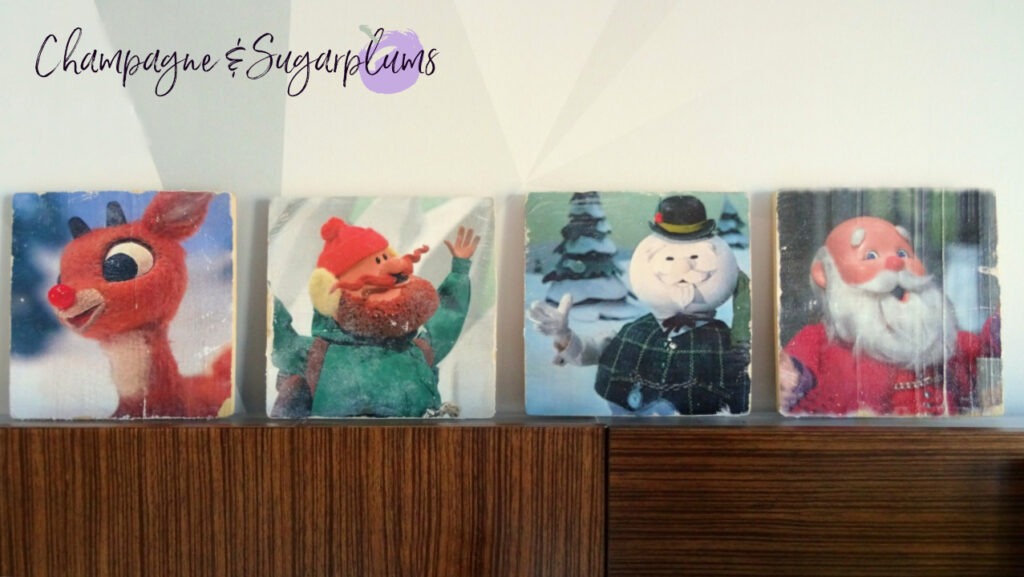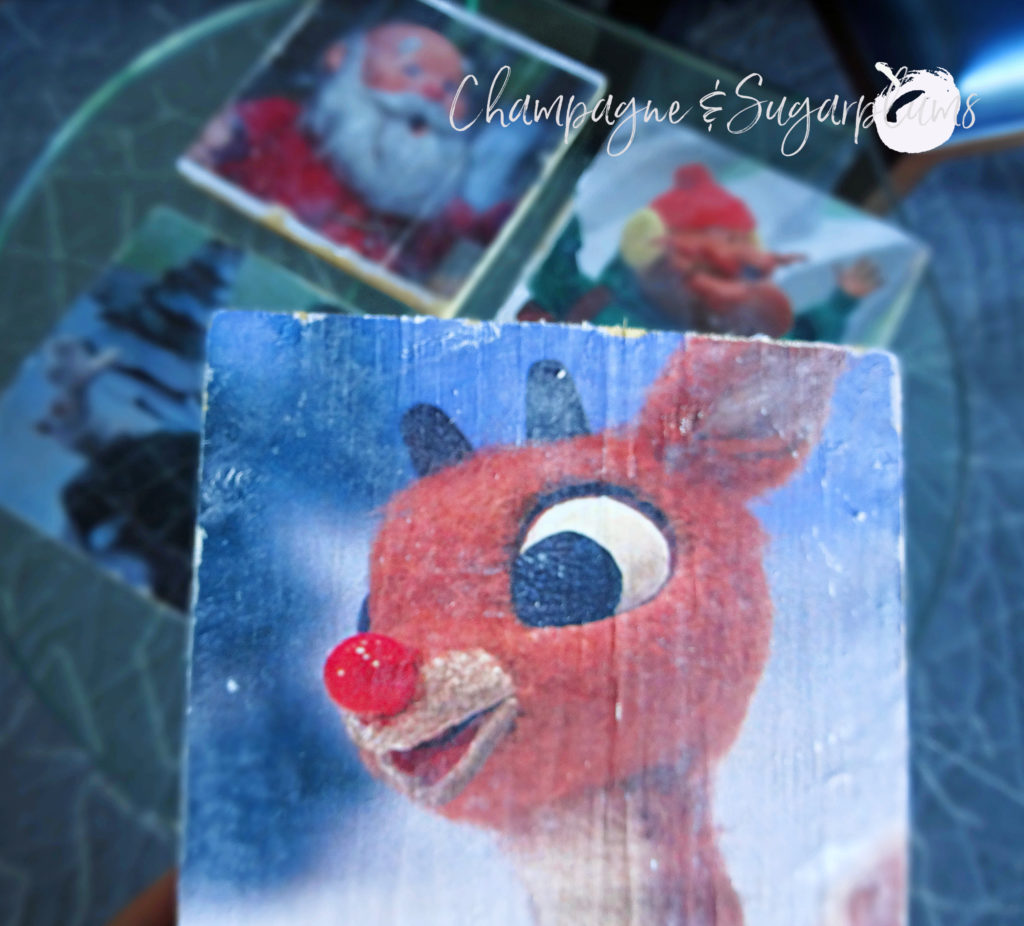 So we searched for some images and found four that were perfect. When you do this project, you can use any characters that mean something to you. You can also choose the number of plaques you want to do, we picked four – to hang in a line or stack up in a square. Quick tip: because of drying time, this project will take more than a day to complete. Whichever design you've chosen, let's get started!
What You'll Need:
– Wood plaques
– A laser printed (not inkjet) photocopy of your picture
– Mod Podge photo transfer medium
– Foam brush
– Sandpaper
– Regular finish Mod Podge or other wood sealant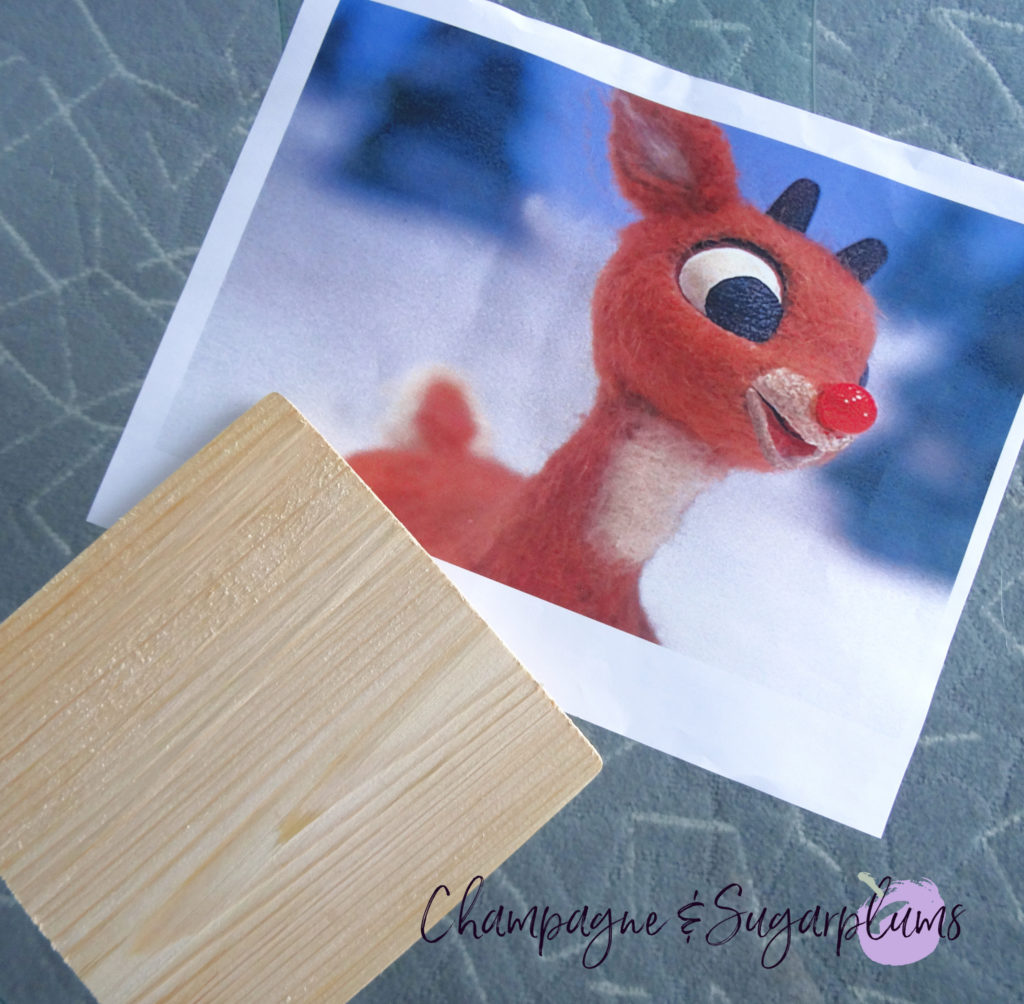 Sand away any rough spots on the wood for better adhesion of the image.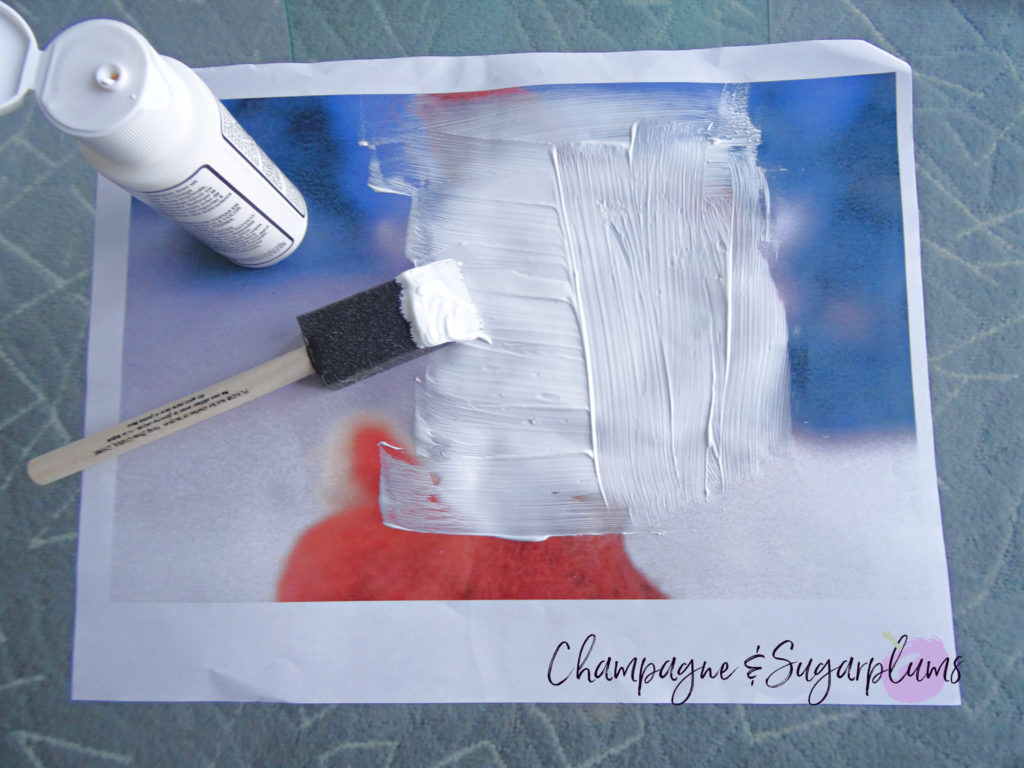 Then cover the front (its feels wrong, but it's right) of your image with a generous, thick layer of the Mod Podge. If your picture has text on it, be sure to make a mirror image photocopy so that the words will appear in the right direction when flipped onto the wood.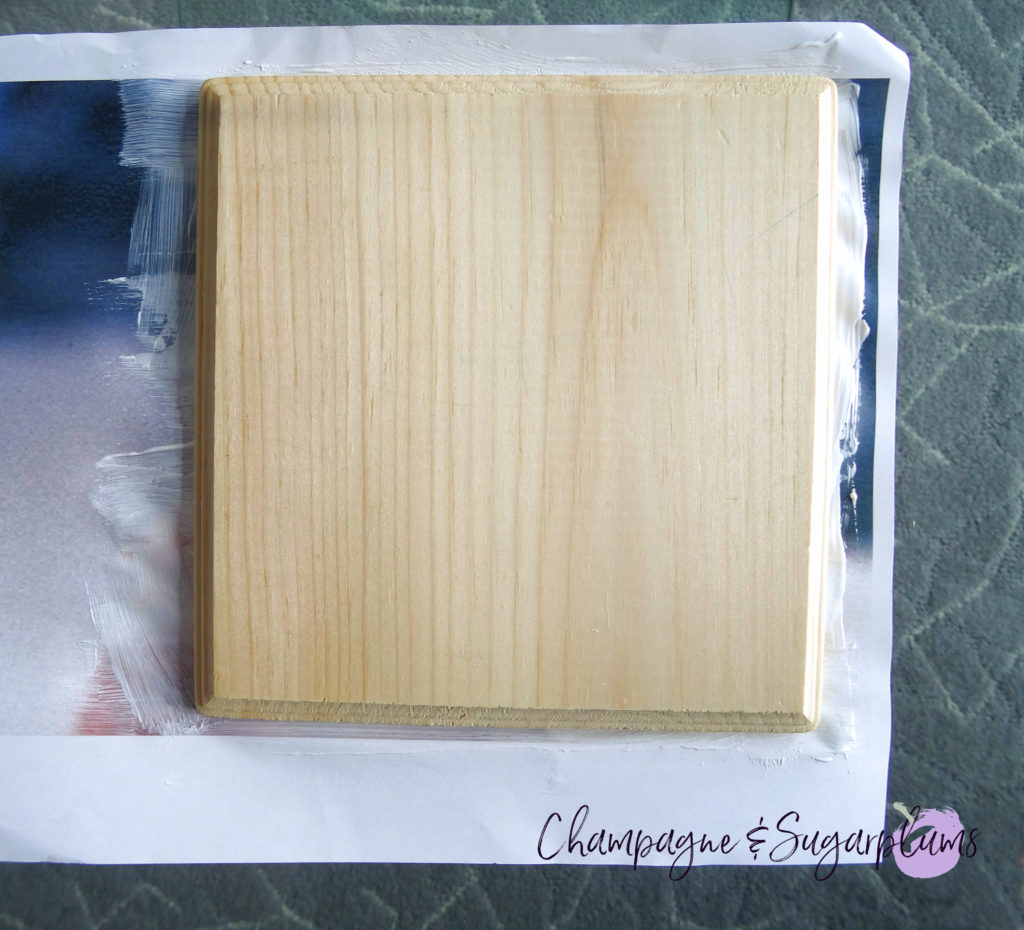 Lay the picture onto the wood plaque and press.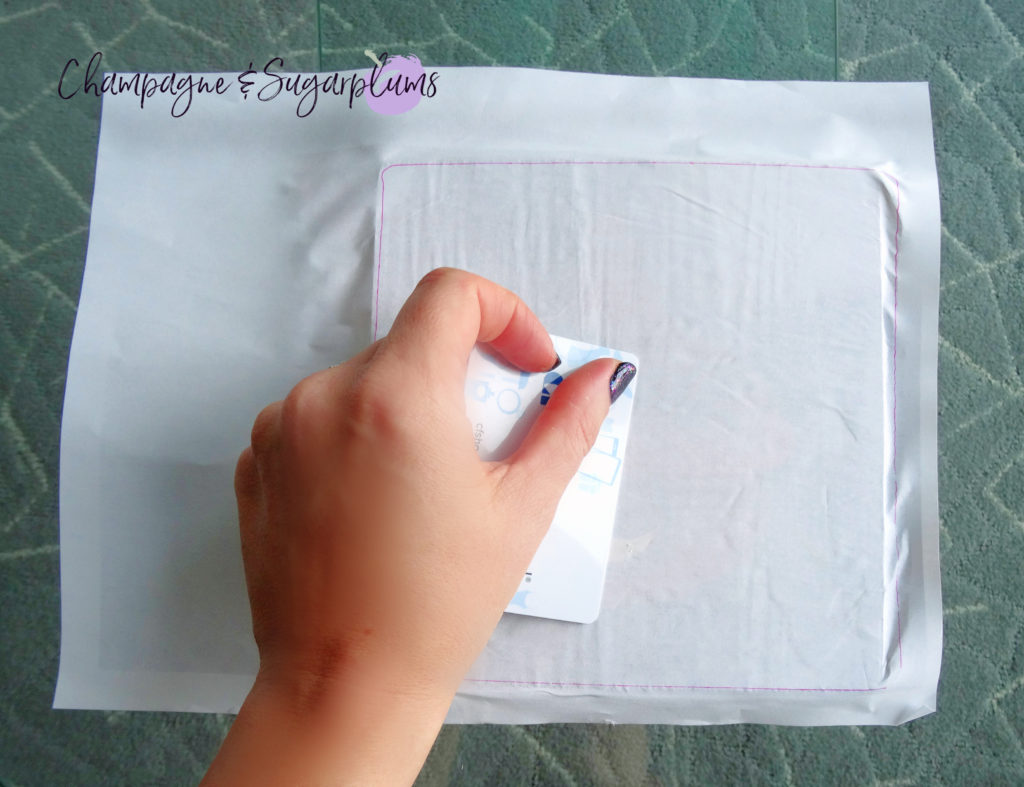 Use a credit card to squeeze out any air bubbles and to make sure that the entire image is pressed tight to the board. Set this aside to dry for 24 hours.
The next day….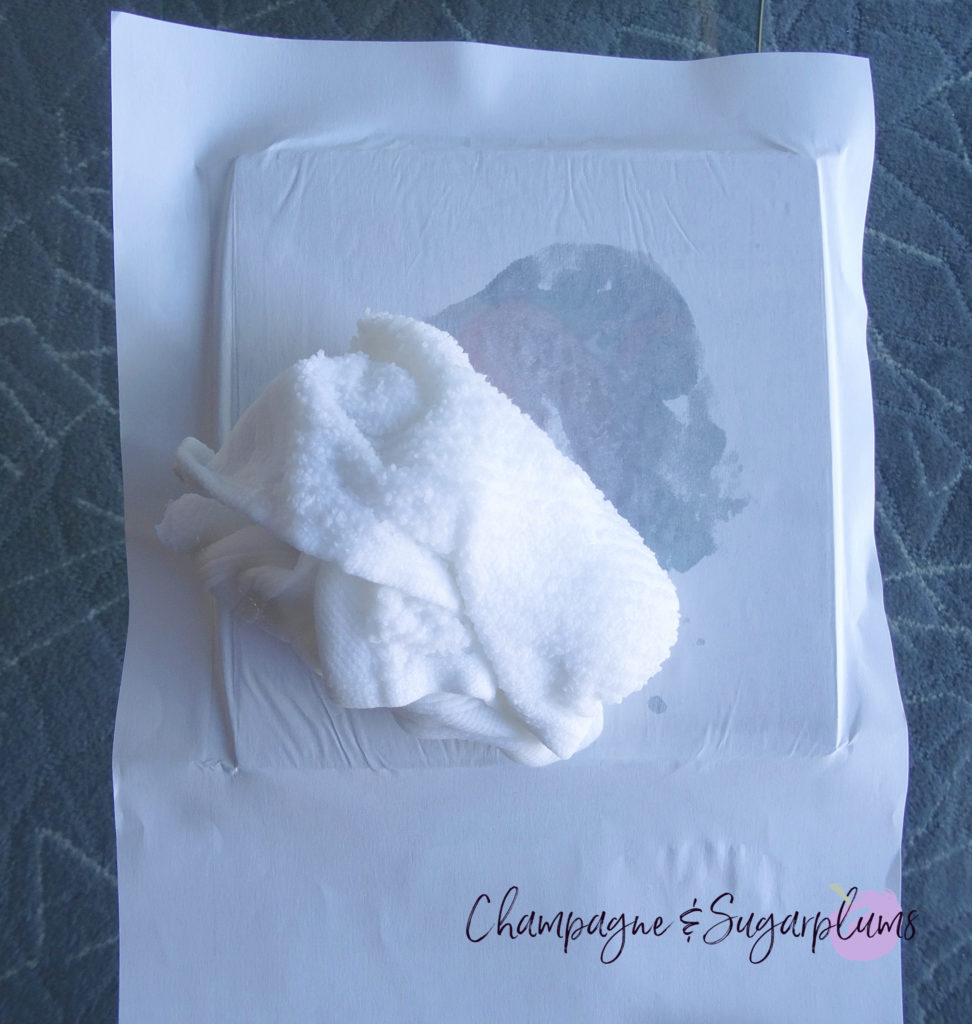 Take a damp cloth and wet the entire image.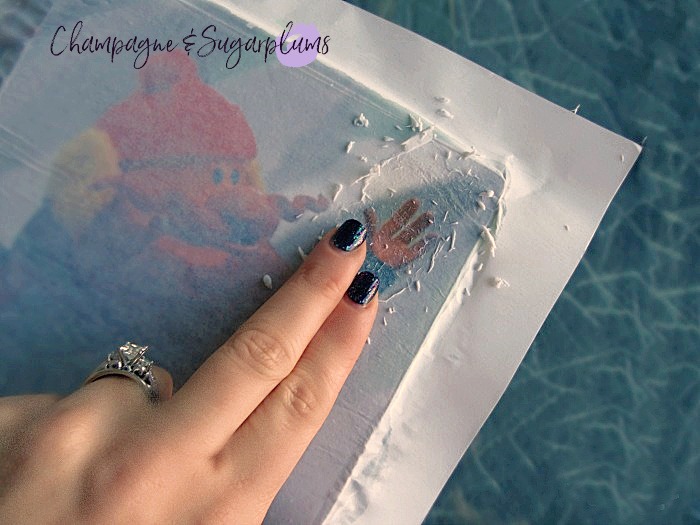 Use your fingers or a soft rag to gently rub away the paper backing. Rub in light circles until the image begins to appears. You can rinse the board under water to help remove the paper bits that begin to rib off. Be careful not too over saturate the board though as this could cause it to warp. Let the board dry and repeat the process if there is any residue left behind. Cover the image with a layer of regular Mod Podge or a sealer of your choice.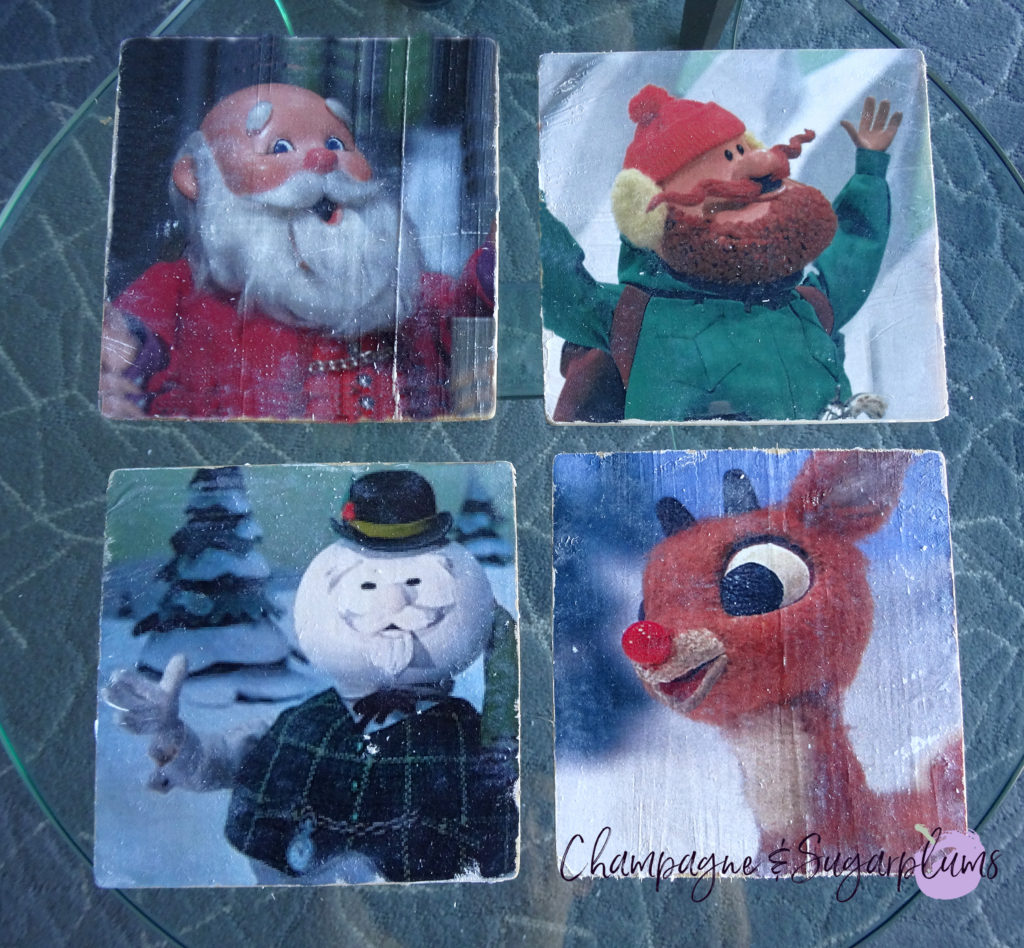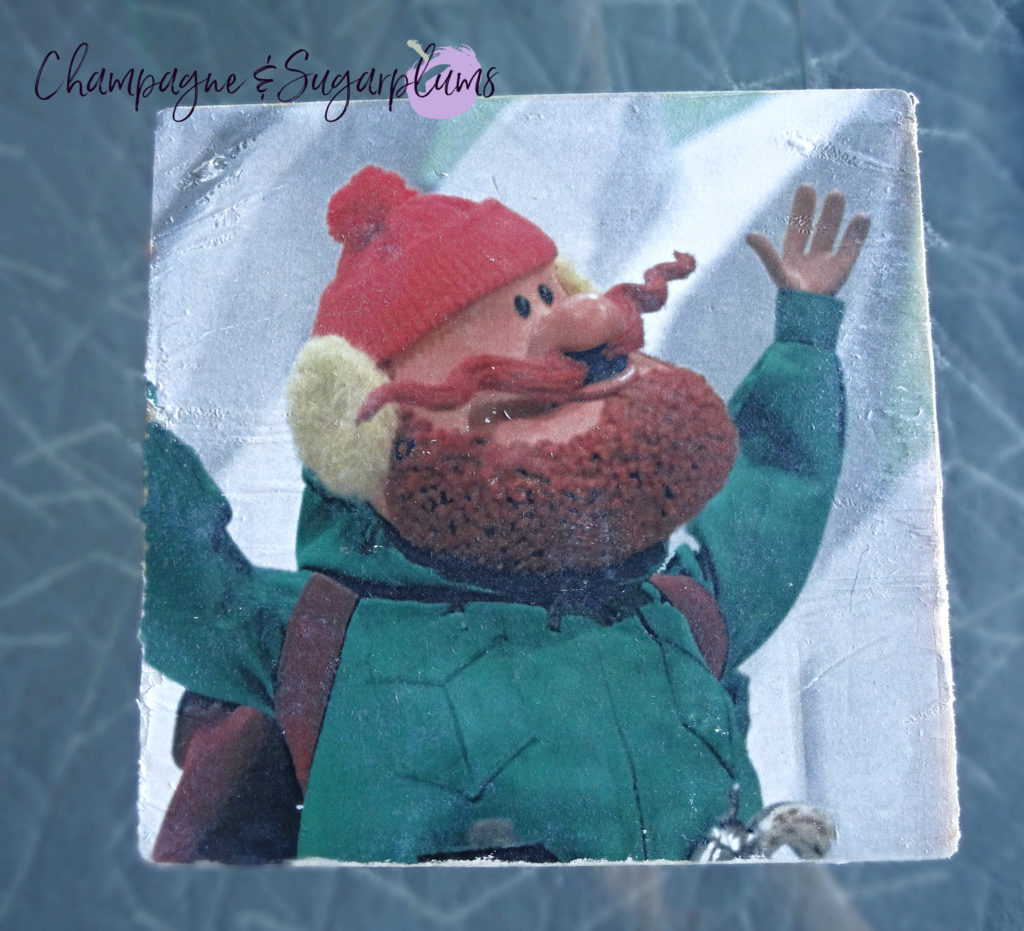 After this dries, you're all done you're amazing new retro inspired decorations, happy crafting!
If you're looking for more family friendly decorations check out our outdoor Christmas signpost.