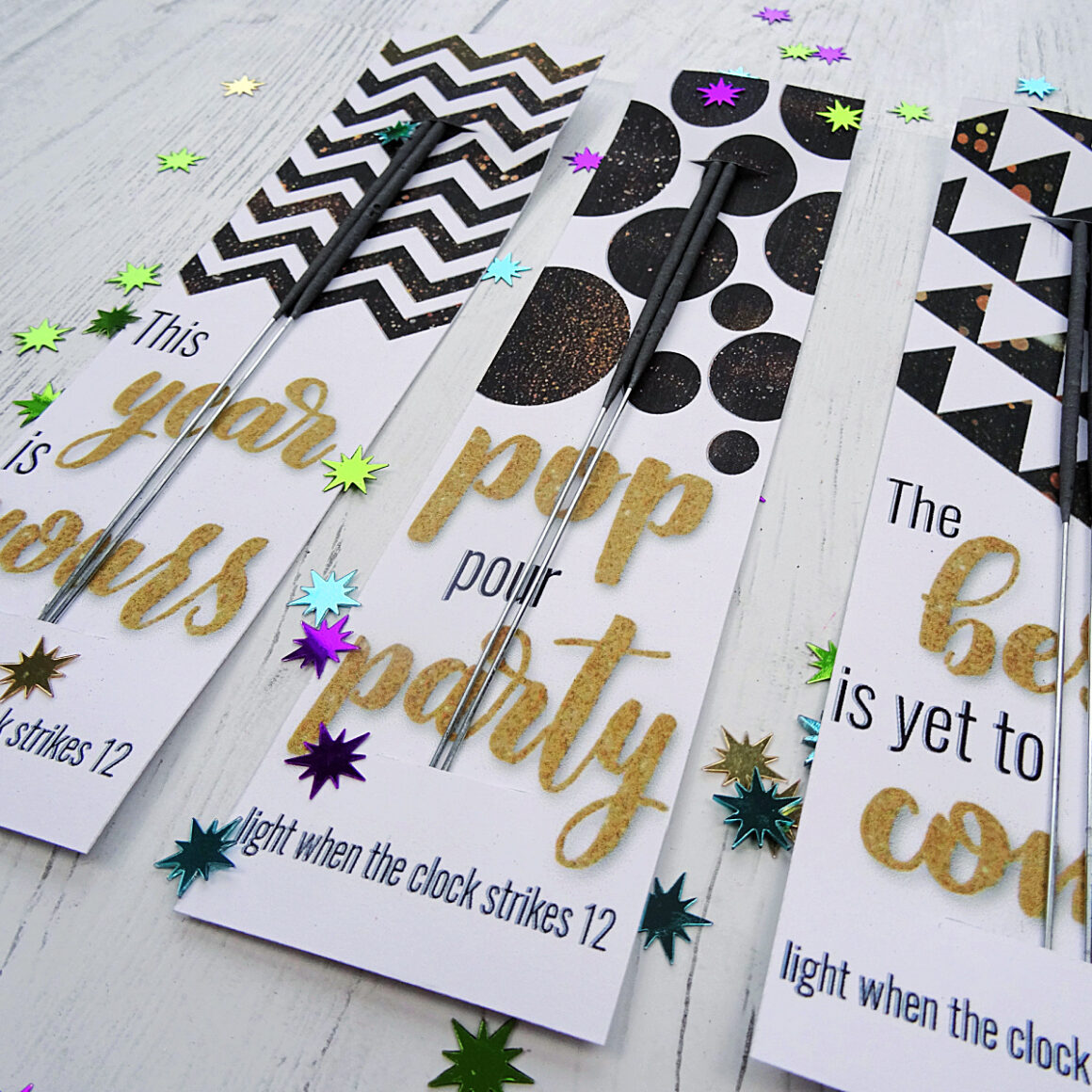 Sparkler Cards with Free Printable
No matter how you celebrate New Year's Eve – sparklers are a must! We have always loved anything and everything shiny and bright so sparklers are a hit in our homes. So we decided to make some luxe cards and hand them out to guests and family. These Sparkler Cards with Free Printable only take a couple of minutes to put together and are perfect for parties, small get togethers – for family, friends and neighbors for New Year's Eve!
This blog post may contain affiliate links. What does that mean? We may get a small commission if you make a purchase using our links, which helps us to keep posting new holiday content every week.
Remember to give these out as your family and friends arrive or before the ball drops! They add fun and excitement when the clock strikes 12!
What You'll Need to Make Your Own Sparkler Cards:
Printer
Card stock
Scissors or craft knife and ruler
Sparklers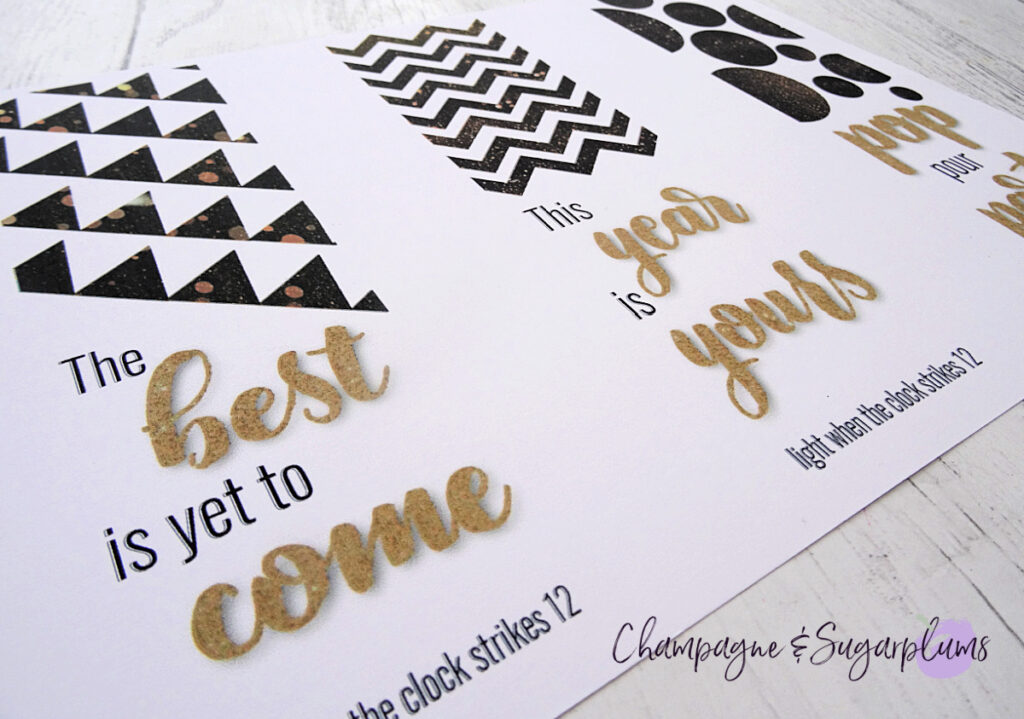 To start, print the Sparkler Cards PDF Template onto cardstock paper
Use either a ruler and craft knife or scissors to cut out each sparkler card,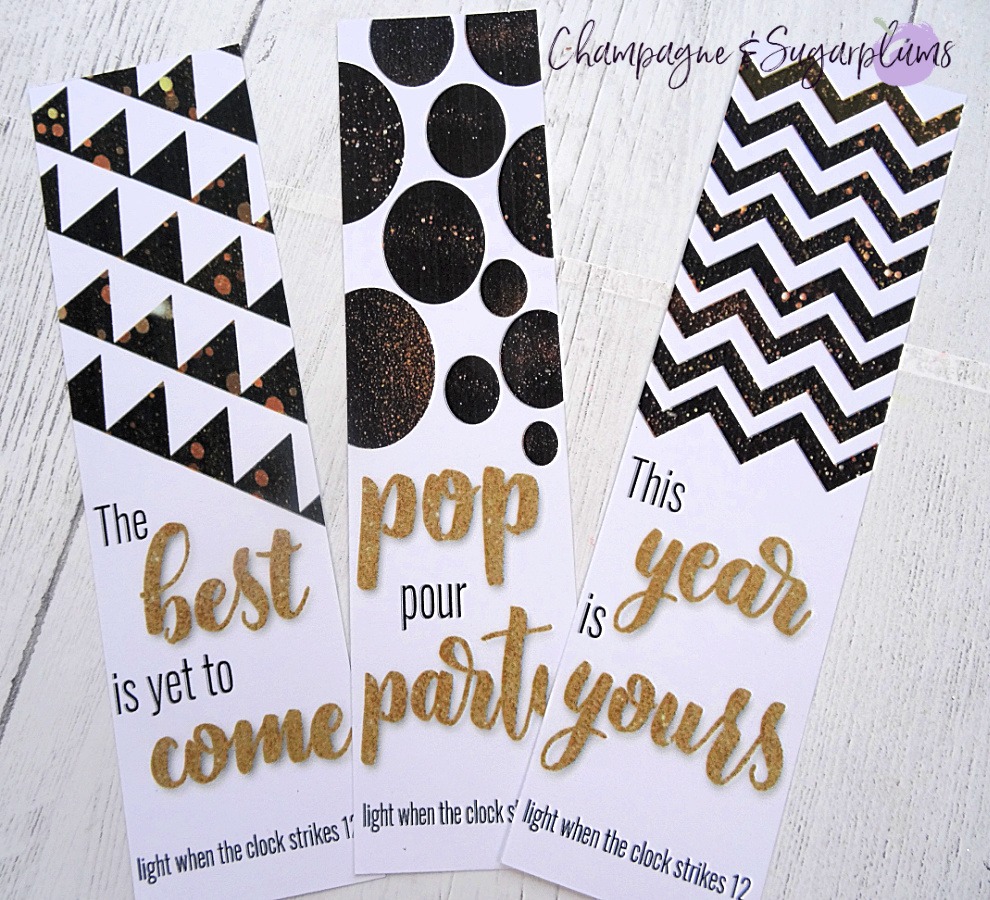 and then cut two small slits into the cards – one on the top and one on the bottom.
Slip two sparklers into the slits and get ready to celebrate!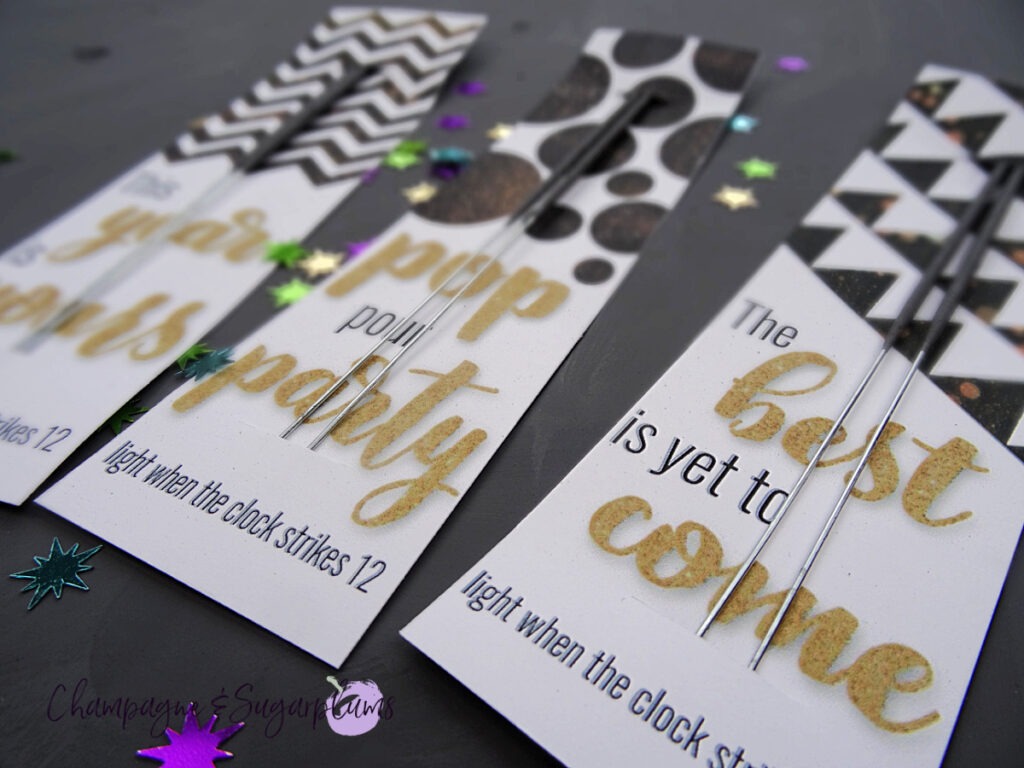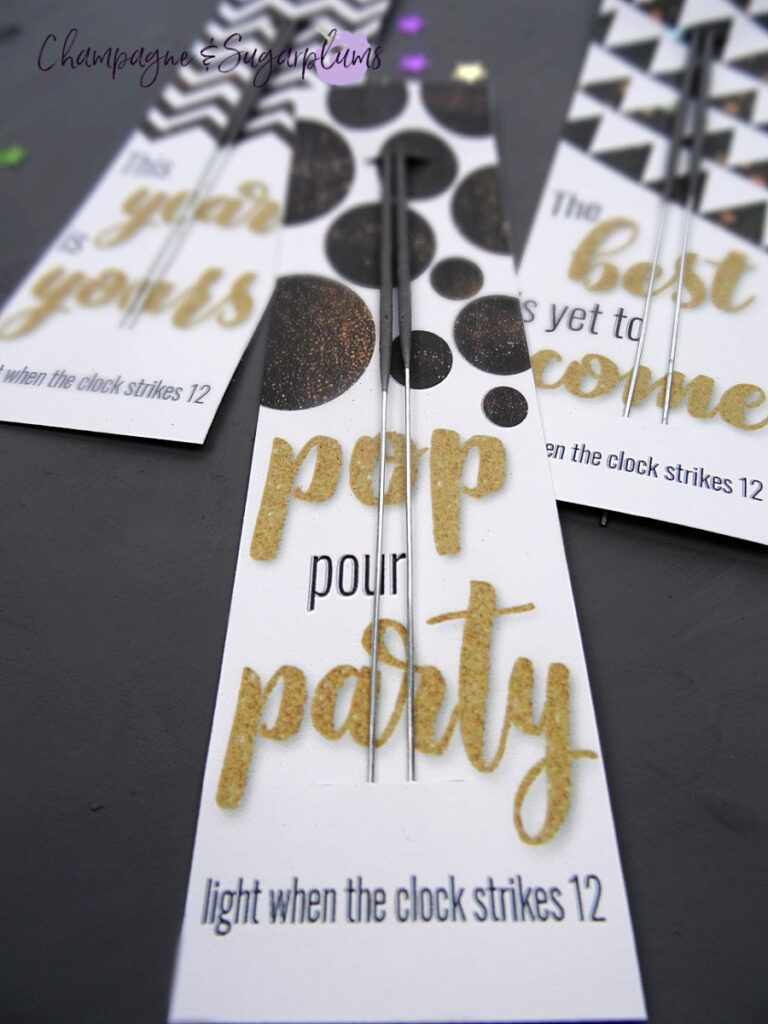 We hope you have an amazing New Year's Eve and love these sparkling favors as much as we do! If you're looking for more ways to ring in the New Year check some of our other celebratory posts – Champagne Cocktail with Pink Whitney, Shooting Stars Kids Crafts, and our Easy Confetti Backdrop.