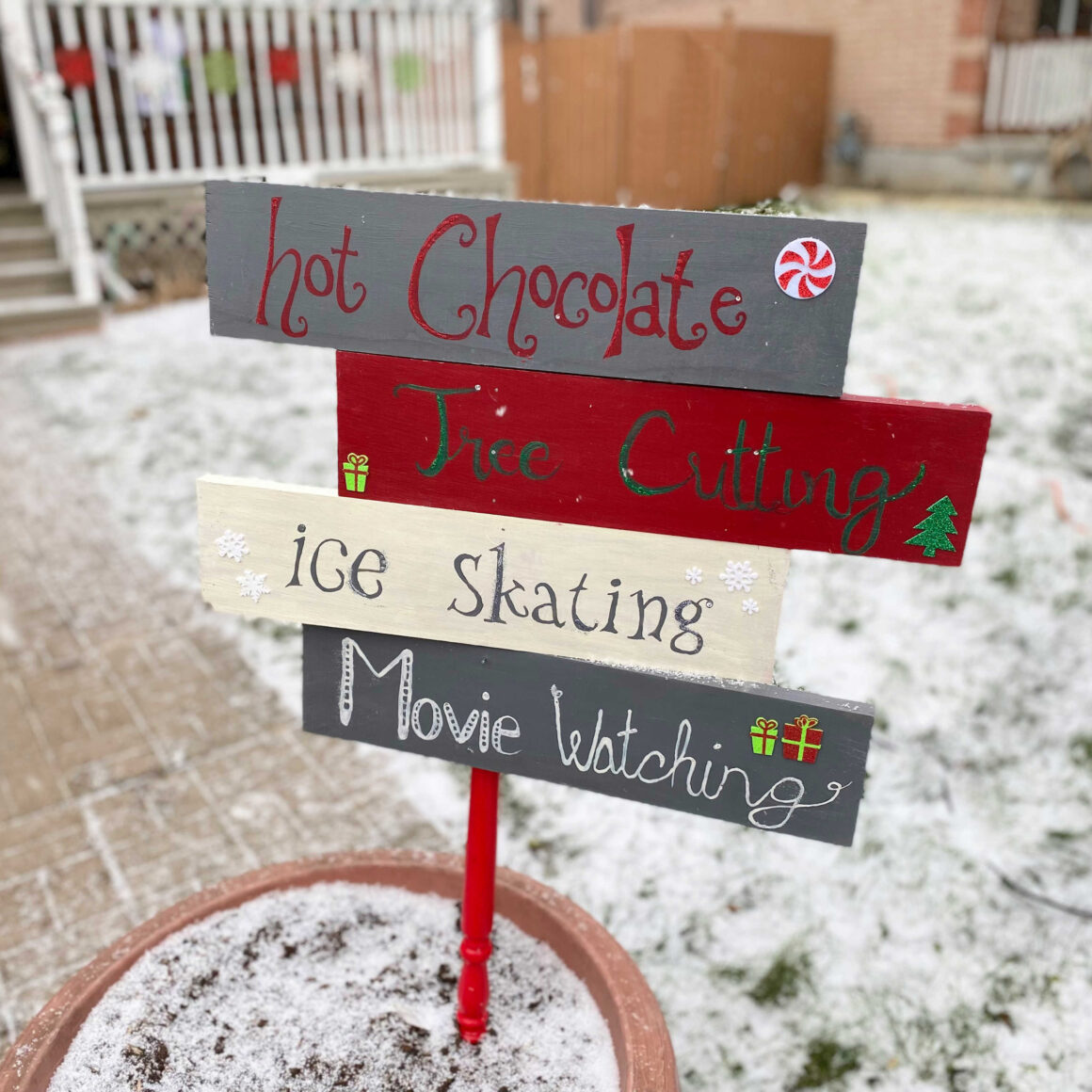 Personalized DIY Outdoor Christmas Wood Sign Post
This Personalized DIY Outdoor Christmas Wood Sign Post is meant to mimic a directional sign post that you may see on a hike trail or public attraction (such as a zoo, amusement park or museum). What makes this sign so much fun to create is that it highlights some of your personal Christmas traditions.
This blog post may contain affiliate links. What does that mean? We may get a small commission if you make a purchase using our links, which helps us to keep posting new holiday content every week.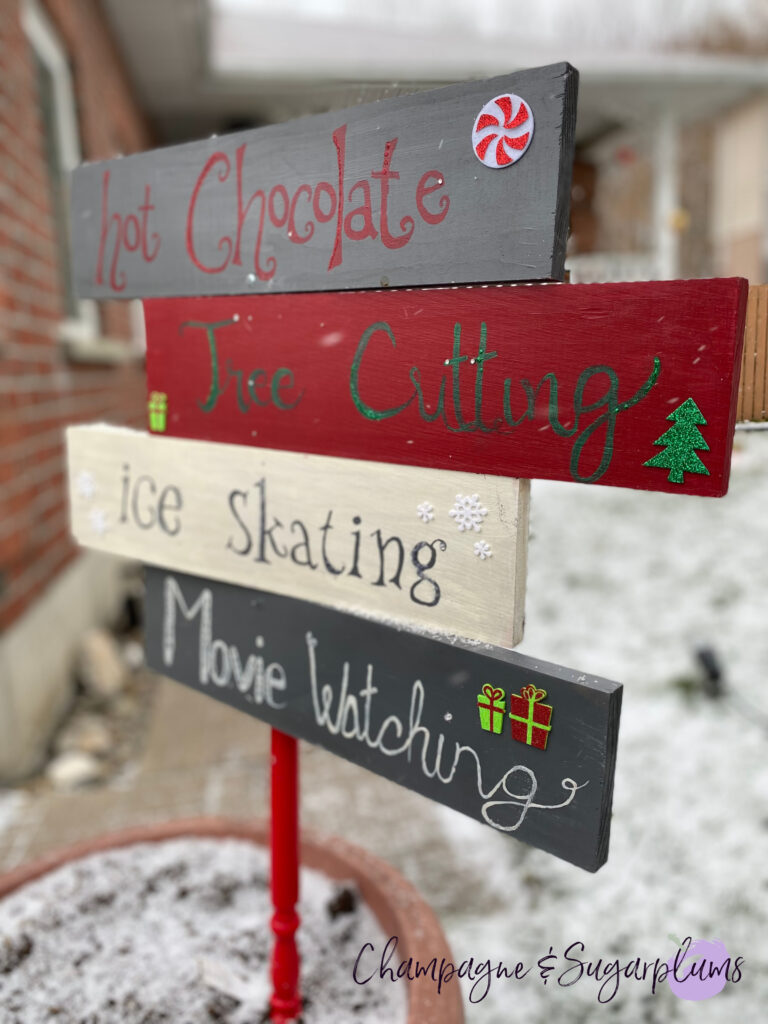 When creating your sign, be sure to add your own holiday traditions. Hot chocolate drinking, tree cutting, toy drives, Christmas markets, caroling, and stringing or touring Christmas lights are all examples of popular Christmas traditions. Also, use colours that you love for the boards and letters.
Let's get this project started!
Personalized DIY Outdoor Christmas Wood Sign Post
What you'll need:
4 wood planks 1.5 x 1 x 5
1 wood plank 2 x 1 x 5
1 wood post
Paint brushes
Acrylic paint in brick red, off white, slate grey, deep sparkly green, and black (used here)
Outdoor wood sealer (we used a spray sealer)
Nails
Hammer
Any embellishments
Stencils (or hand paint your wording)
Pencil
Firstly, paint the wood planks and the post. Apply a coat of paint to the boards. Multiple coats may be needed but be sure to allow the boards to dry completely between each coat of paint.
Secondly, begin the lettering. You can free hand your designs or choose a stencil which will certainly make it easier. Either way, use the pencil lightly to avoid creating damage to the wood.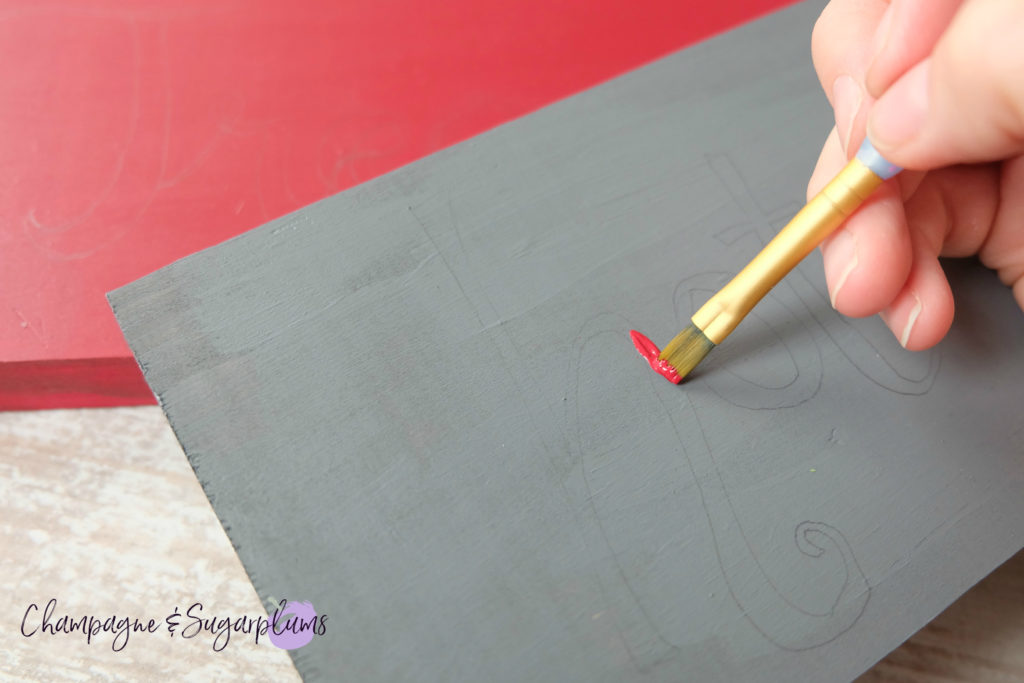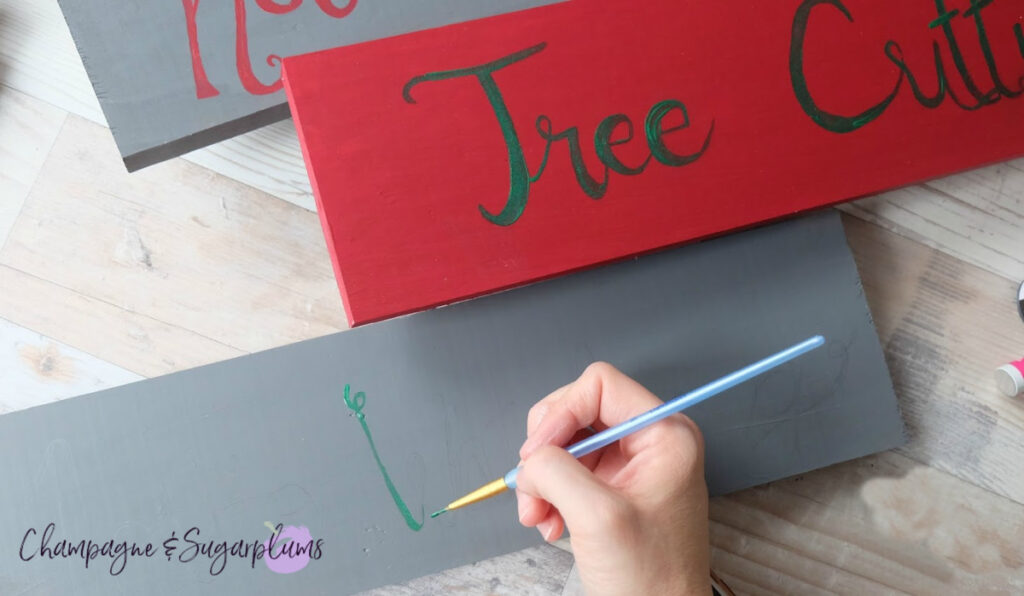 Once the sayings and traditions roughed in, paint them! Alternate colours to give it some more character. Once again, set aside and allow it to dry completely.
Once the boards and post are finished, you will need to seal them with an outdoor sealer. This will help keep the weather out and keep the sign looking great in all weather types.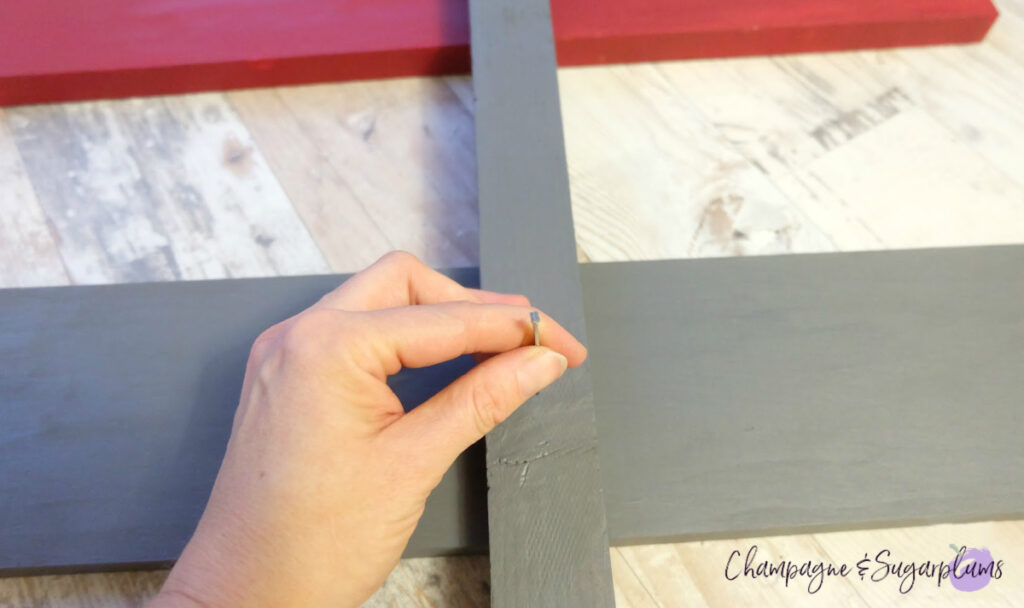 Once the sealer is dry, nail all the boards to the post. Try to nail the boards on a slight angle, giving the post some character and certainly an eye catching effect!
Personalized DIY Outdoor Christmas Wood Sign Post
In short, we hope you love this Personalized DIY Outdoor Christmas Wood Sign Post. What are some family traditions you will add to your sign post? Need more Christmas decorations and crafts? Certainly see our 2 Step Coastal Christmas Starfish for a beachy Christmas feel. Happy Crafting!