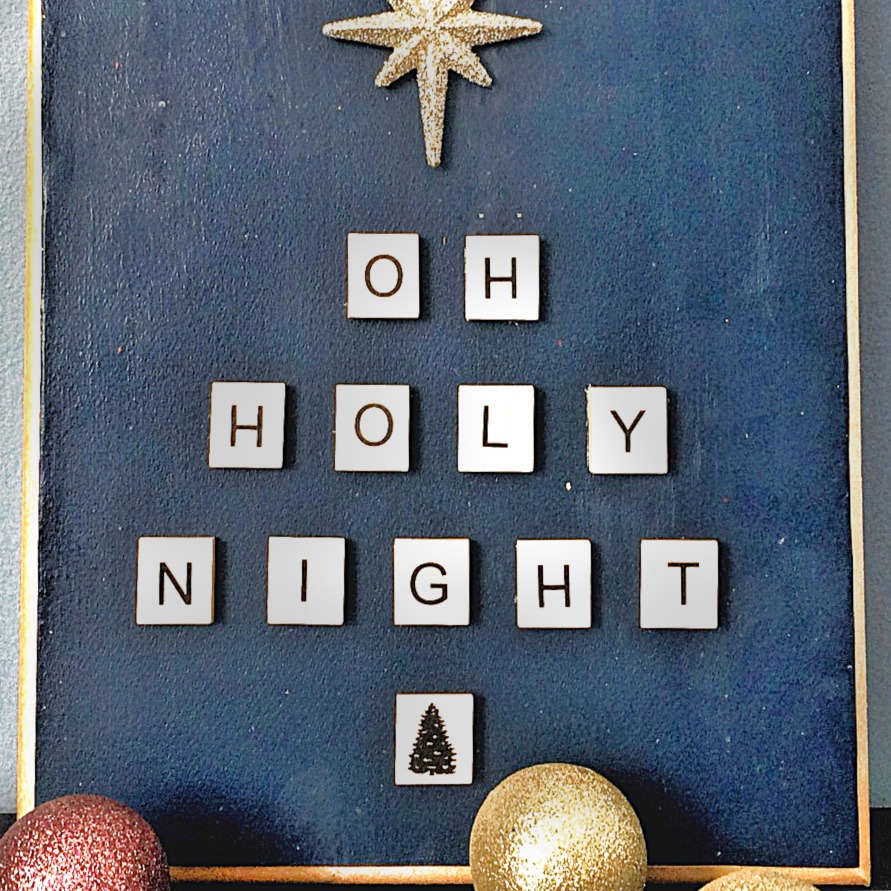 Elegant Oh Holy Night Letter Tile Plaque for the Holidays
Alphabet tiles make for fabulous holiday decorations and we decided try one out. We settled on 'Oh Holy Night' as the phrase for our letter tile plaque as spaces out nicely into a tree shape. Since we're right in the middle of the holiday season, this DIY could make a wonderful creative, low cost and stylish gift for friends or family. We found our Christmas themed alphabet tiles at the craft store. But Scrabble game tiles will work just as well, try using a blank tile for the trees 'trunk'.
This blog post may contain affiliate links. What does that mean? We may get a small commission if you make a purchase using our links, which helps us to keep posting new holiday content every week.
What You'll Need:
Wood plank
Scrapbook paper
A small Christmas star
Wood alphabet tiles
Paint brushes
Foam brush
Mod Podge
Gold Paint
Glue
How to make your own Letter Tile Plaque: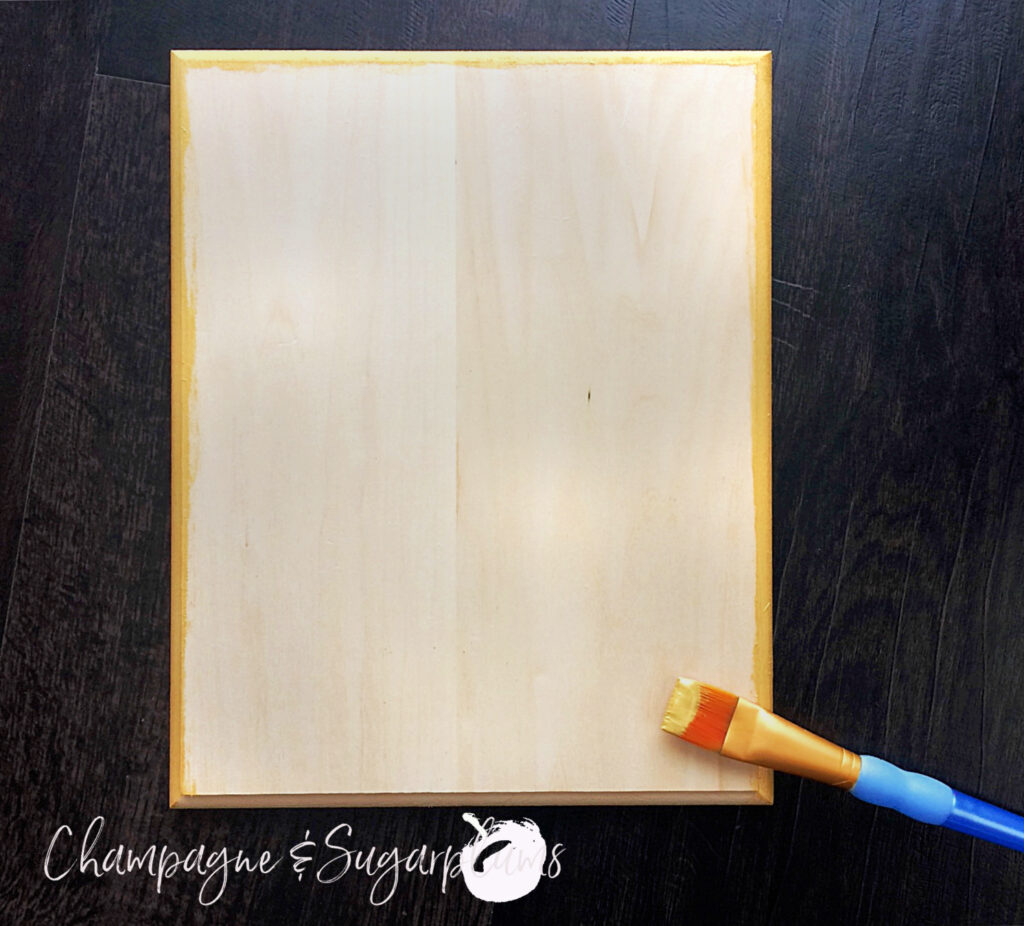 Use the paintbrush to paint the edge of the plaque that will not be covered by the scrapbook paper in the gold paint and then let dry.
Cover the front of the plank with the Mod Podge, this will allow the scrapbook paper to stick to the plaque. Don't use too much, thin, even coverage is best.
Place the scrapbook paper onto the plank and then press the paper down firmly, let dry. Cover the top of the paper with another layer of Mod Podge.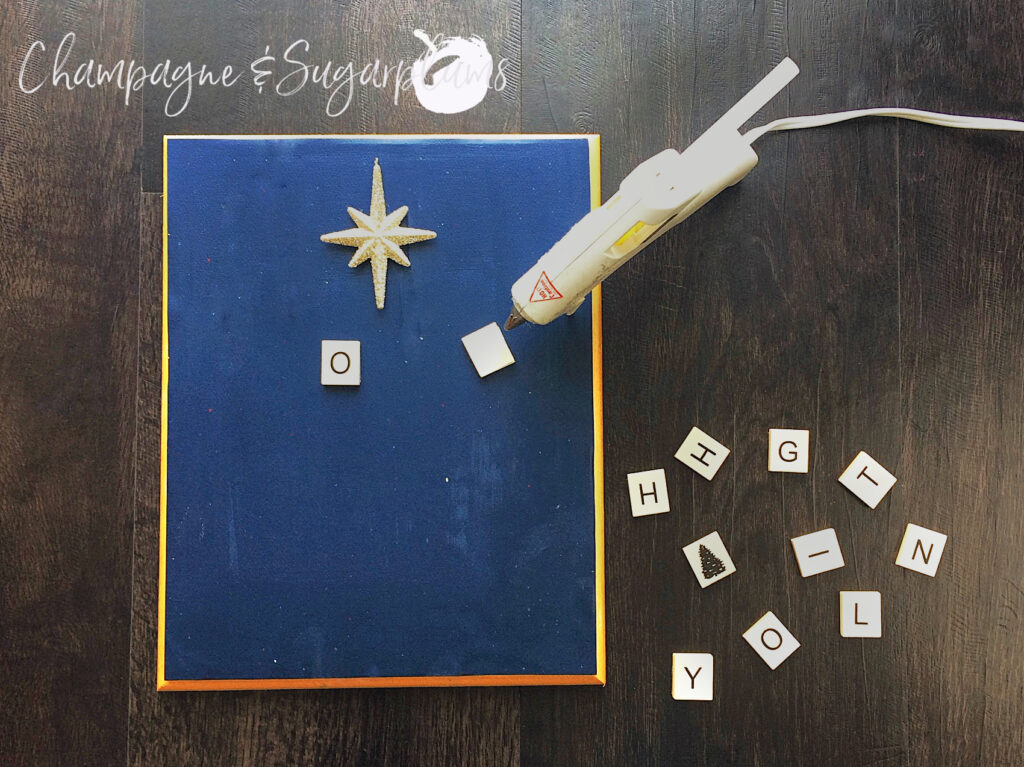 Glue the star to the top of the plaque and the alphabet tiles underneath in the four lines to spell 'Oh Holy Night'. The last line is a single tile for the tree 'trunk'. Be sure to use a ruler to space out the letters, we left ½" between letters.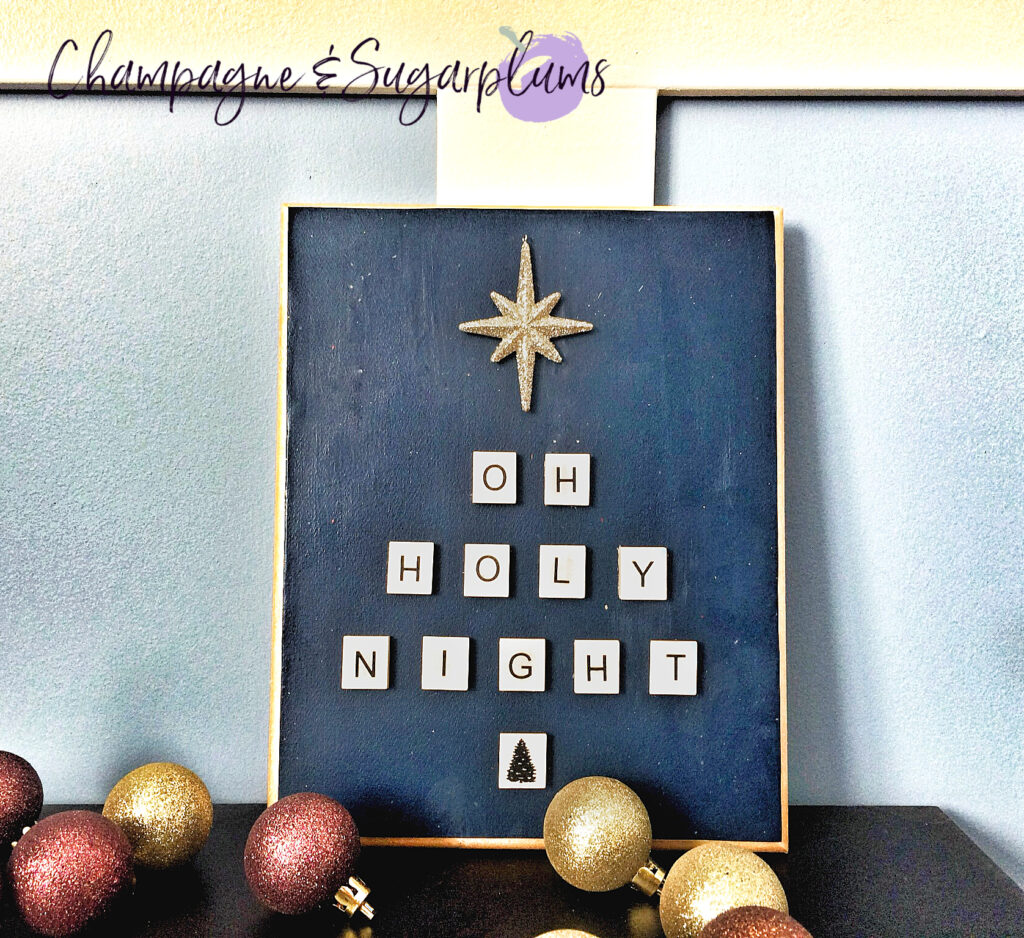 We hope you love this elegant letter tile plaque, happy crafting!
For more holiday decorations check out our Ice Globes – Christmas Lights in Snow and then our Painted Holiday Trees with Glitter Twinkle Lights.