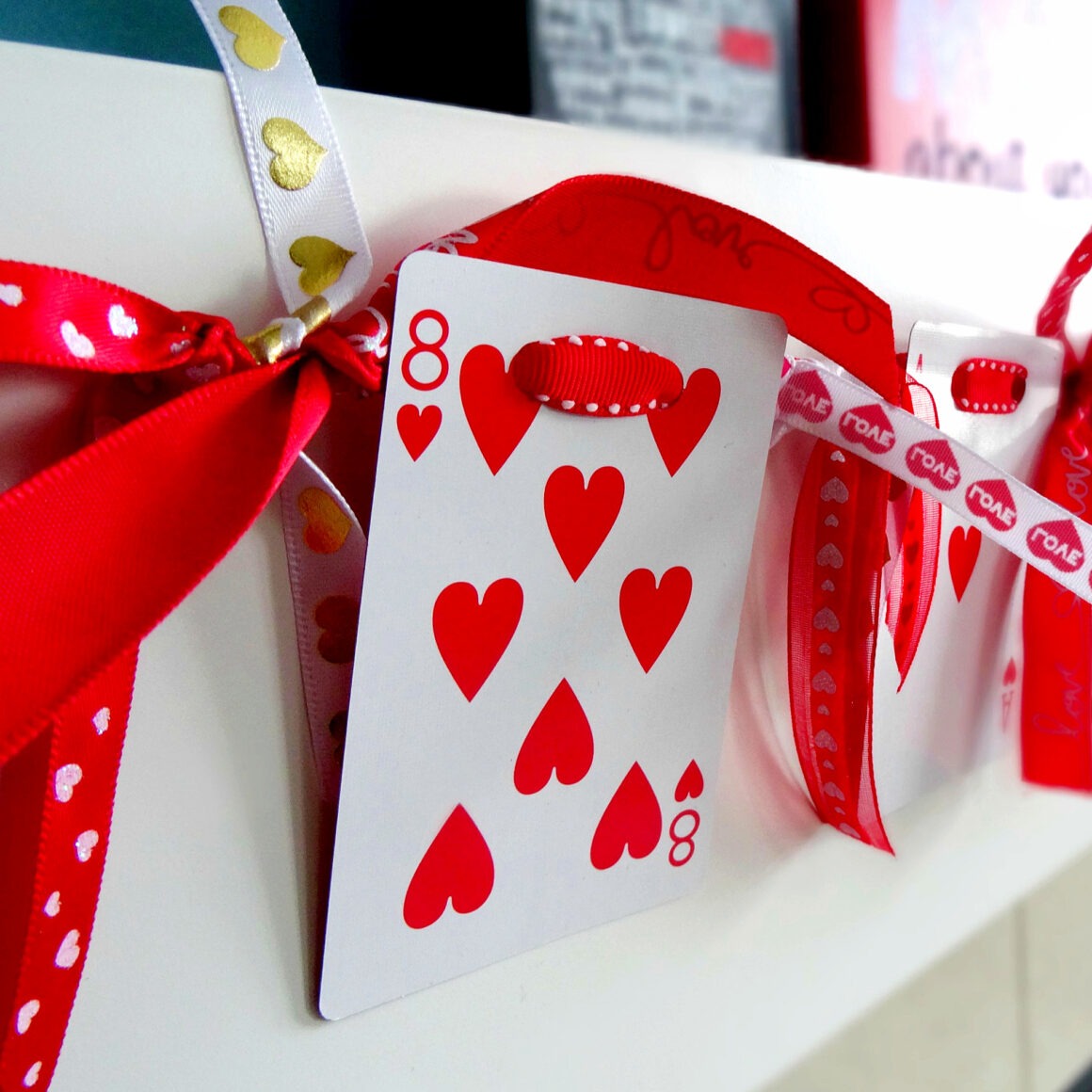 Deal Up Valentine's Fun with a Sweet Heart Cards Garland
February is just around the corner and that means Valentine's Day is less than a month away! Garlands make for fabulous holiday decorating, for mantels, doors, walls and more. There is a lot of garland options available to buy but why not make your own? Our Heart Cards Garland just needs three things – a deck of old (or new) playing cards, some ribbon and a hole punch, it couldn't be easier! So, let's gather the supplies and get to work!
This blog post may contain affiliate links. What does that mean? We may get a small commission if you make a purchase using our links, which helps us to keep posting new holiday content every week.
What You'll Need:
A deck of playing cards (or two, one deck of cards will make a 60" banner)
Six or more red, white and pink ribbons in different patterns and thicknesses
A hole punch
How to make your own Sweet Heart Cards Garland:
Choose which ribbon you are using as the 'string' for your garland and then cut a 60″ length from that spool.
Punch two holes in the opposite top corners of each of the heart cards.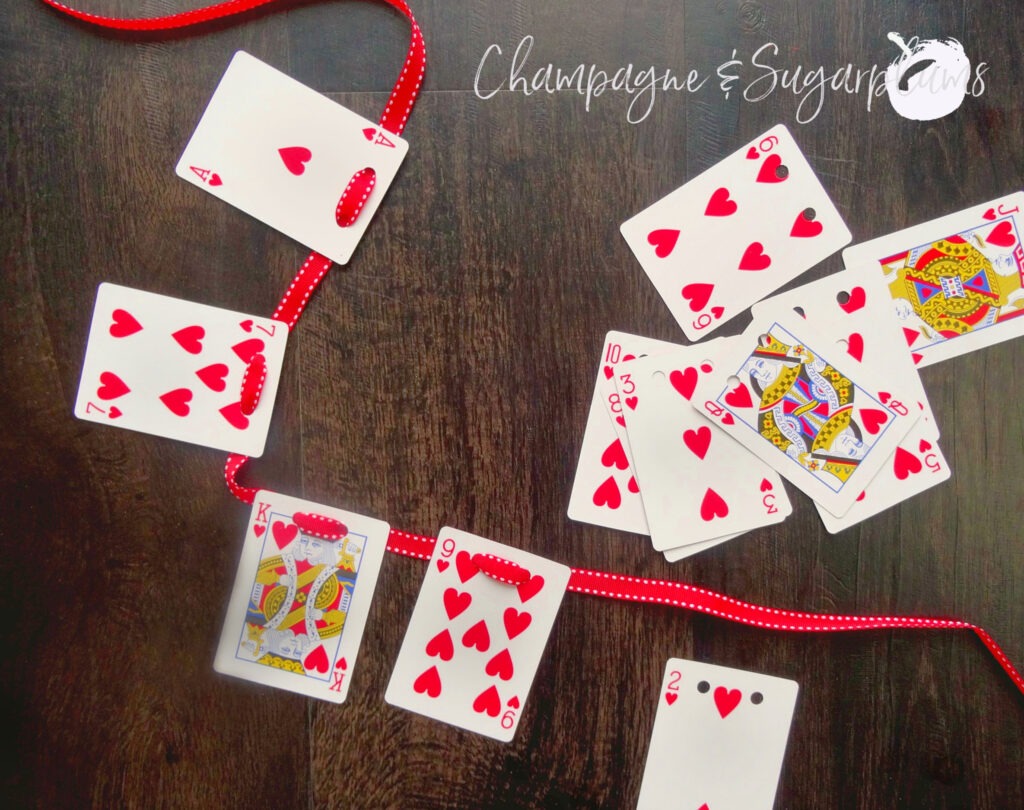 Thread each card onto the 'string' of the garland and then continue until all of the cards are on the garland, leaving about 1" between the cards.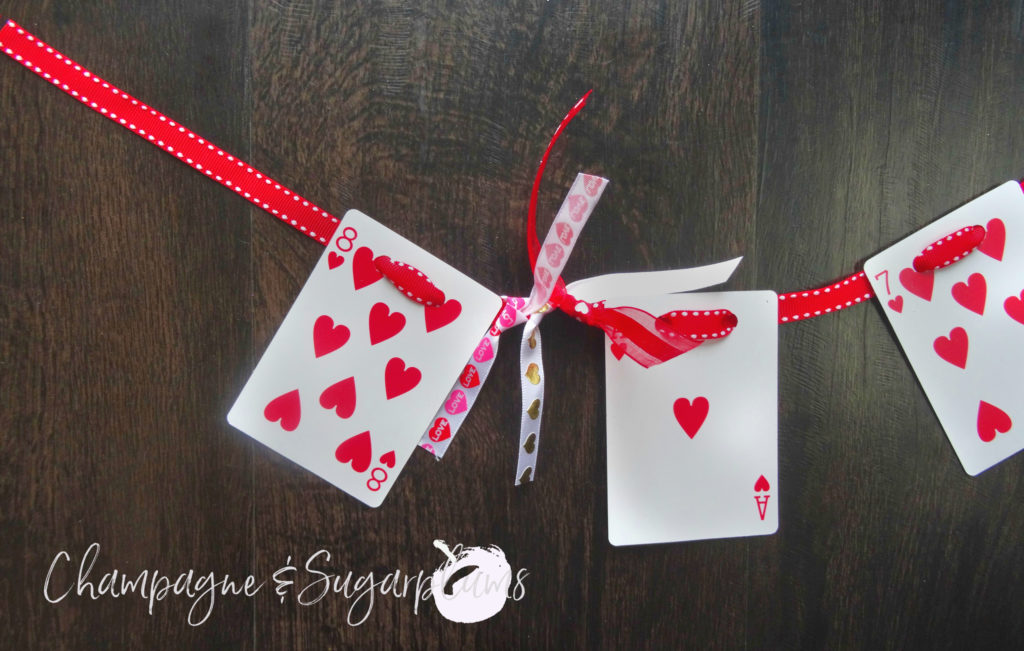 Cut lengths about 6" long from the other ribbons. In between each of the cards strung on the garland, tie three lengths of ribbon in a knot. Repeat this step for the entire length of the garland.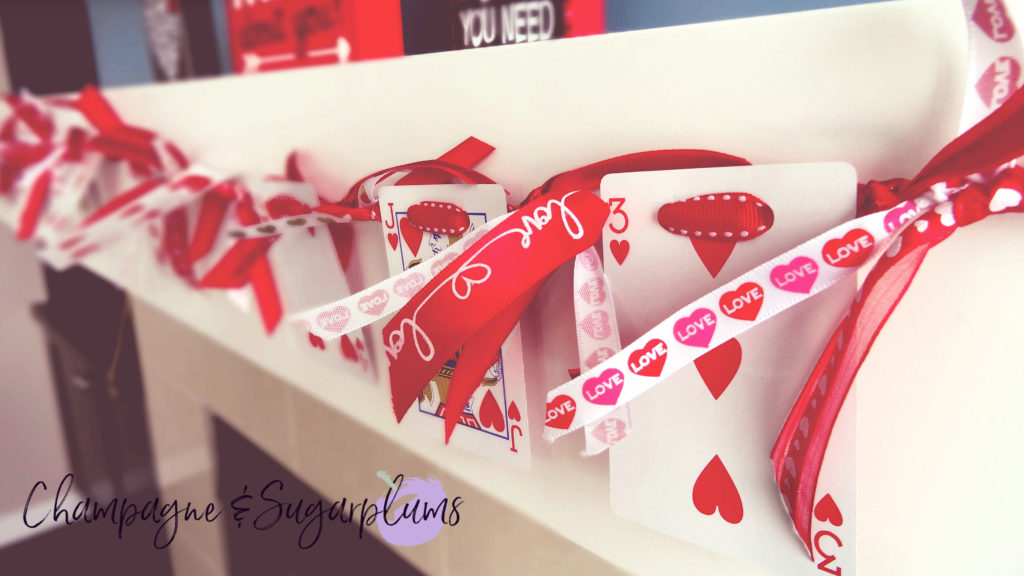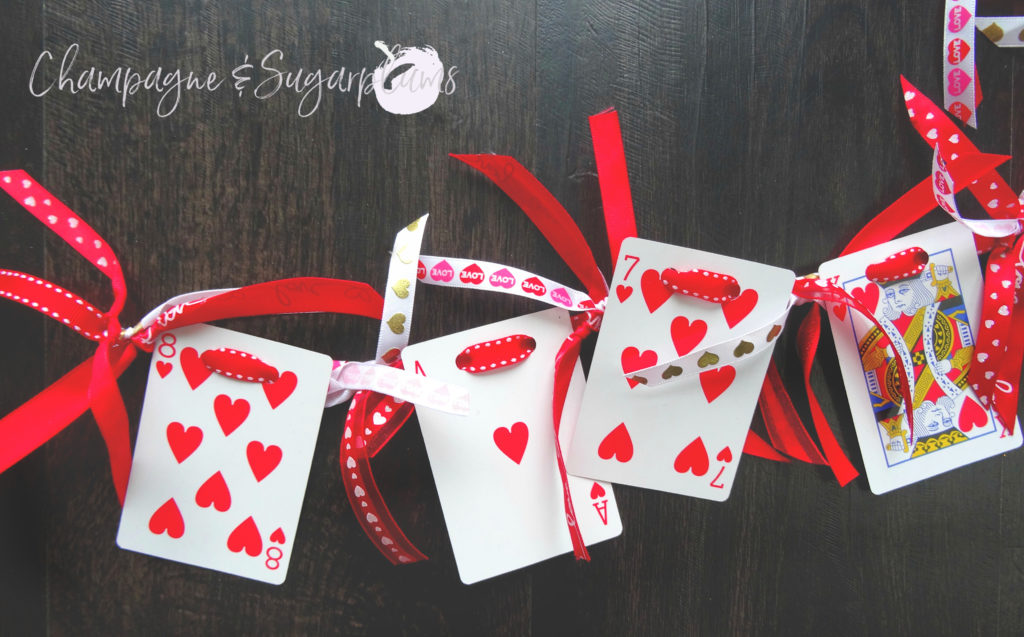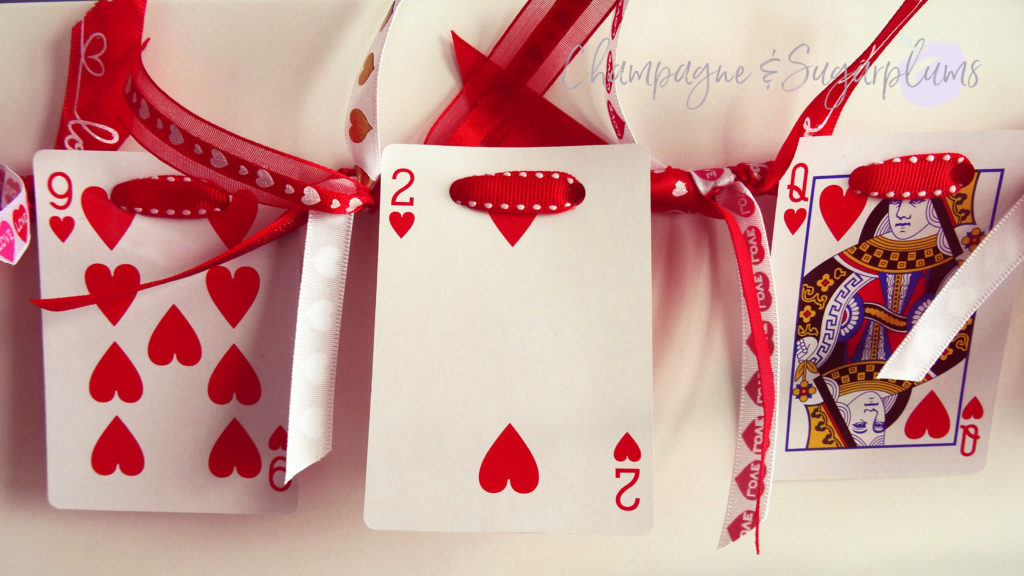 We've fallen in love with this festive Valentines Heart Cards Garland and we hope you do too, happy crafting!
If you need some more DIY Valentine's Day decorations to make, check out our Love Table Runner, Yarn and Felt Wreath or Puzzle Heart canvas.