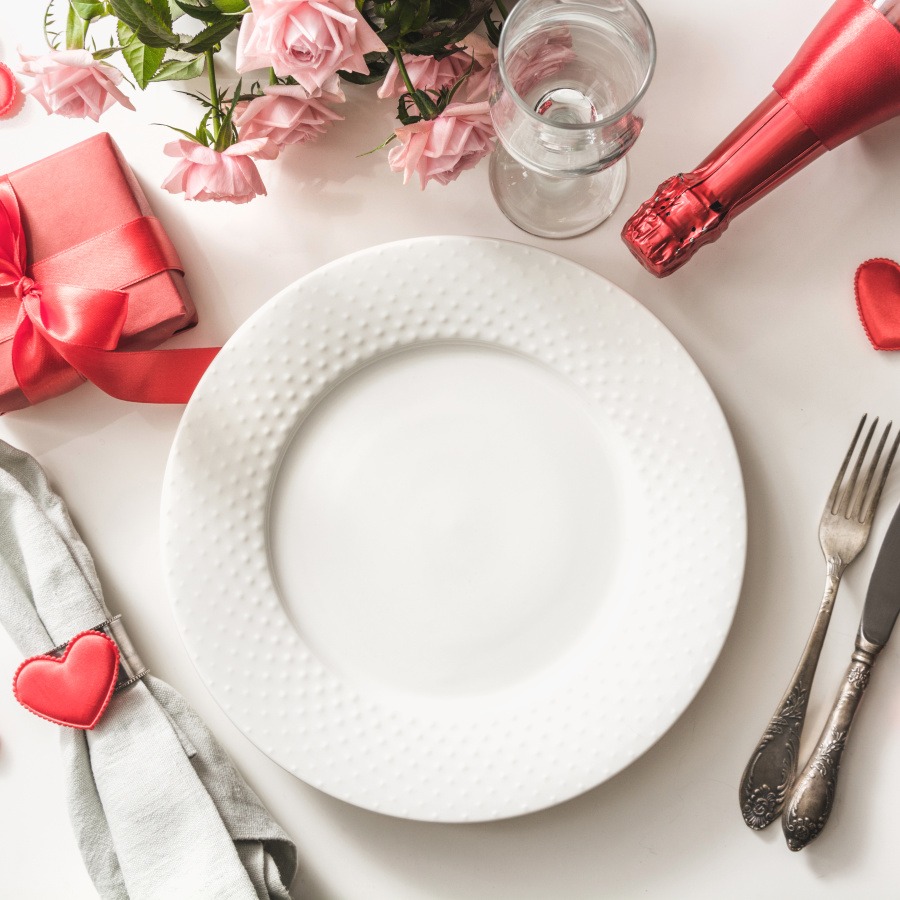 Sweet Valentine's Day Love Banner Table Runner
Who doesn't love a great table runner? We think they complete the look of a beautifully set holiday table. Of course, there are some wonderful runners out there available to buy, but where's the fun and creativity in that? Our Love Table Runner is easy, no sewing required! Let's make a super sweet Valentine's Day table runner.
This blog post may contain affiliate links. What does that mean? We may get a small commission if you make a purchase using our links, which helps us to keep posting new holiday content every week.
What You Need:
Red Felt
White Felt
Scissors
Iron on fabric adhesive (Heat Bond or Fusible Interfacing)
Iron
Red Yarn
Large eye needle
Measuring tape or ruler
Red patterned fabric or felt
How to make your own Valentine's Day Love Banner Table Runner:
Cut the red felt to 18" wide by the length of your dining table plus an overhang on each end. Cut the white felt to two inches shorter and thinner than the red felt length. Use the iron on adhesive to attach the white felt to the red felt by following the directions on the package.
Cut four 4" wide by 6" tall triangles out of your red felt.
Trace and cut out a heart and white letters, either using a stencil or free hand, with the letters measuring 2.5" by 1.5".
Make a slightly smaller heart shape from patterned red fabric or felt. Use fabric adhesive to attach the patterned heart to the white heart and then attach the completed heart to one of the red flags.
Use the fabric adhesive to attach the letters to the remaining triangle flags.
Attach the flags to the runner and then thread the wide-eyed needle with a length of red yarn to sew across each flag, threading the needle through the runner at the tip of each flag.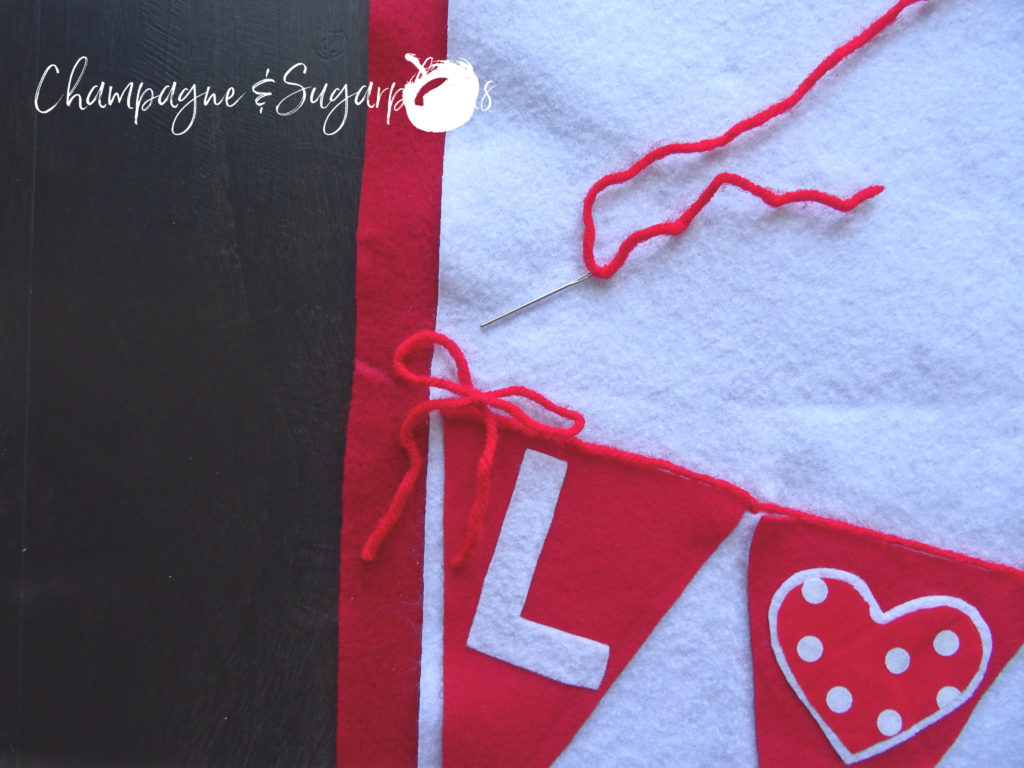 Tie two small red bows and then attach the them to each end of the flags.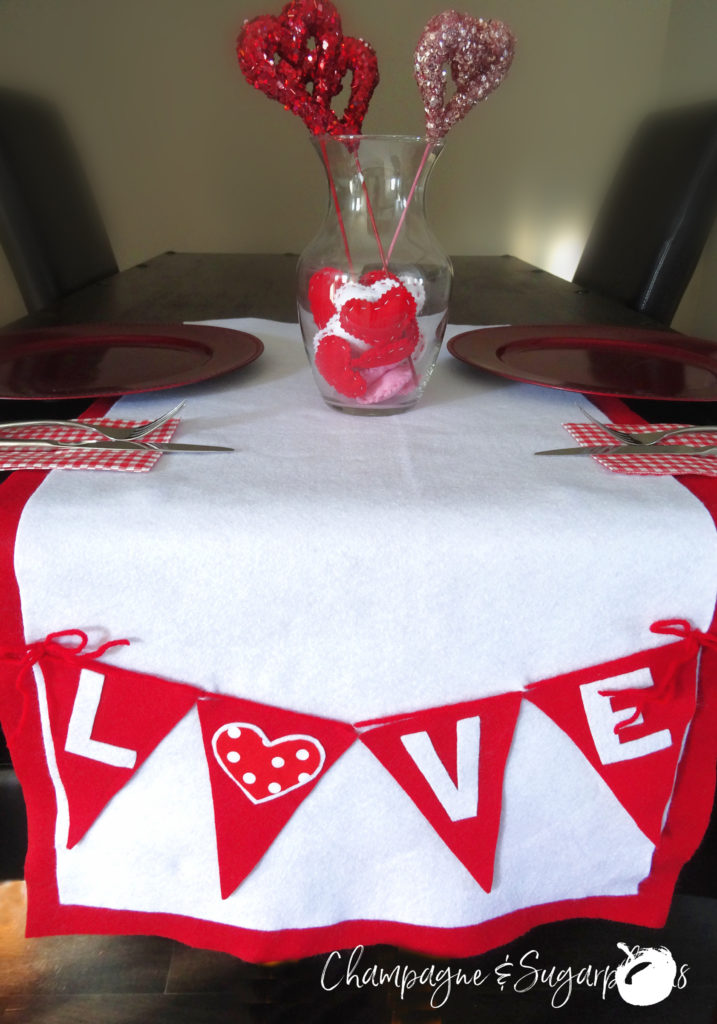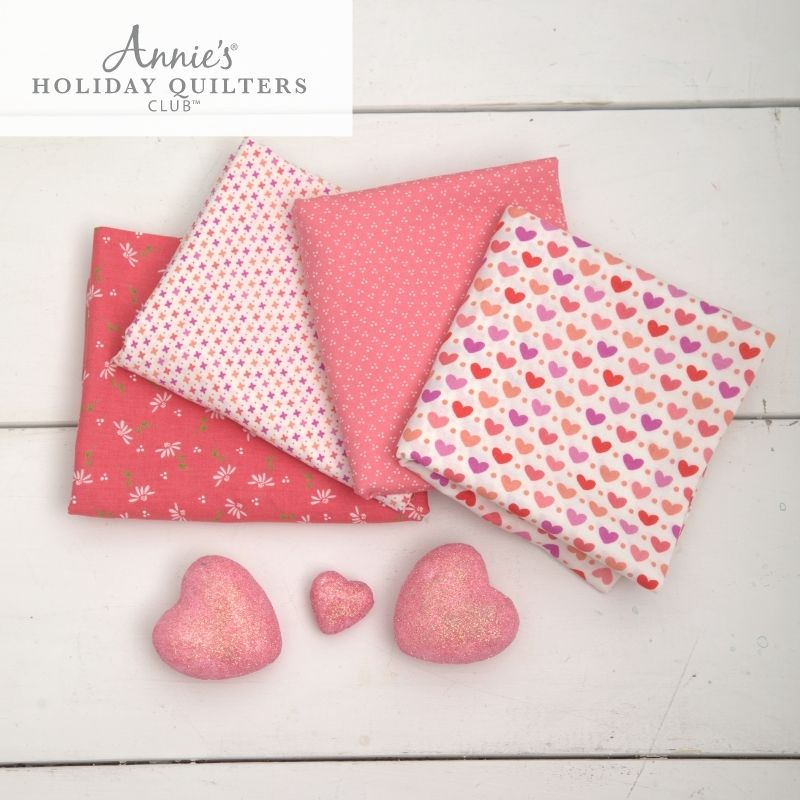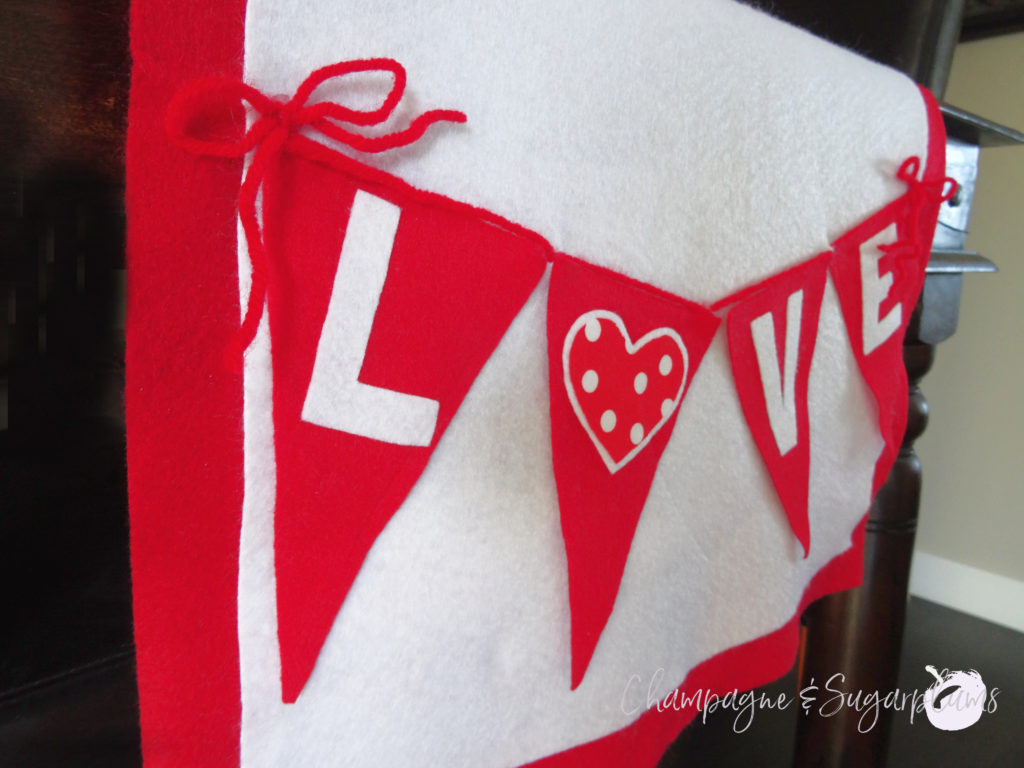 Love Table Runner completed! Happy crafting!
Check out our Easy Valentine's Day Puzzle Art for another great DIY decoration.