HO HO HO Wood Christmas Banner
Ho-Ho-Ho Merry Christmas! The Christmas Season is upon us and we've been busy decorating to get into the Christmas spirit. Today's project is a quirky, fun decoration – a Christmas banner that hangs vertically, which is great for decorating on narrow walls or between windows. We also love that this banner is easy to customize, just pick your favorite holiday colours. If you can't find wood letters the size you need, stenciling is a great option. Let's get started…
This blog post may contain affiliate links. What does that mean? We may get a small commission if you make a purchase using our links, which helps us to keep posting new holiday content every week.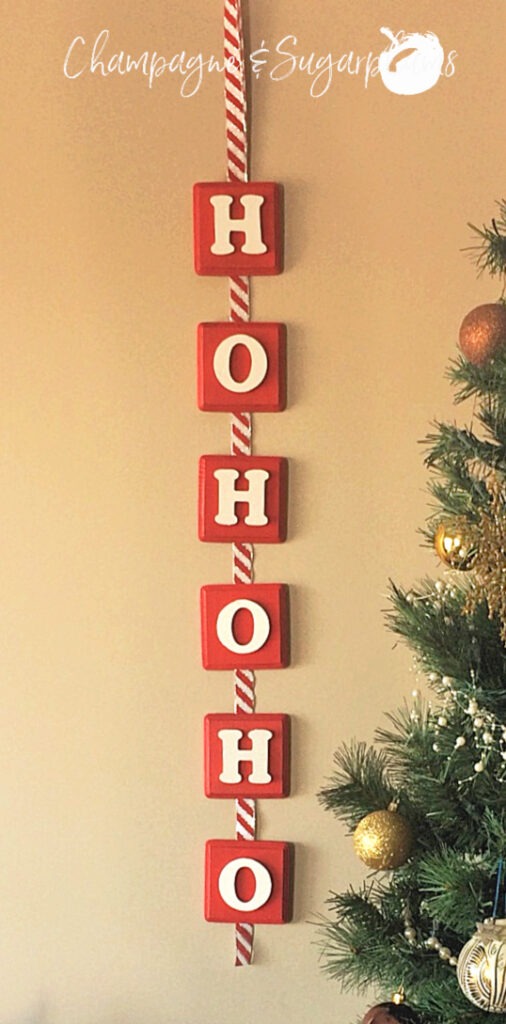 What You'll Need:
Six 4" square wood plaques
Three 2.5" wood letter H's in white
Three 2.5" wood letter O's in white
Red and white patterned ribbon
Red paint
Paintbrush
Scissors
Glue
Paint all of the wood squares with the red paint and then let dry.
Glue the red squares to a length of the ribbon (leave the ribbon attached to the spool during this step). Use a measuring tape or ruler to make sure the squares are evenly spread, we spaced them 2" apart.
Attach the letters to the squares to spell HO HO HO.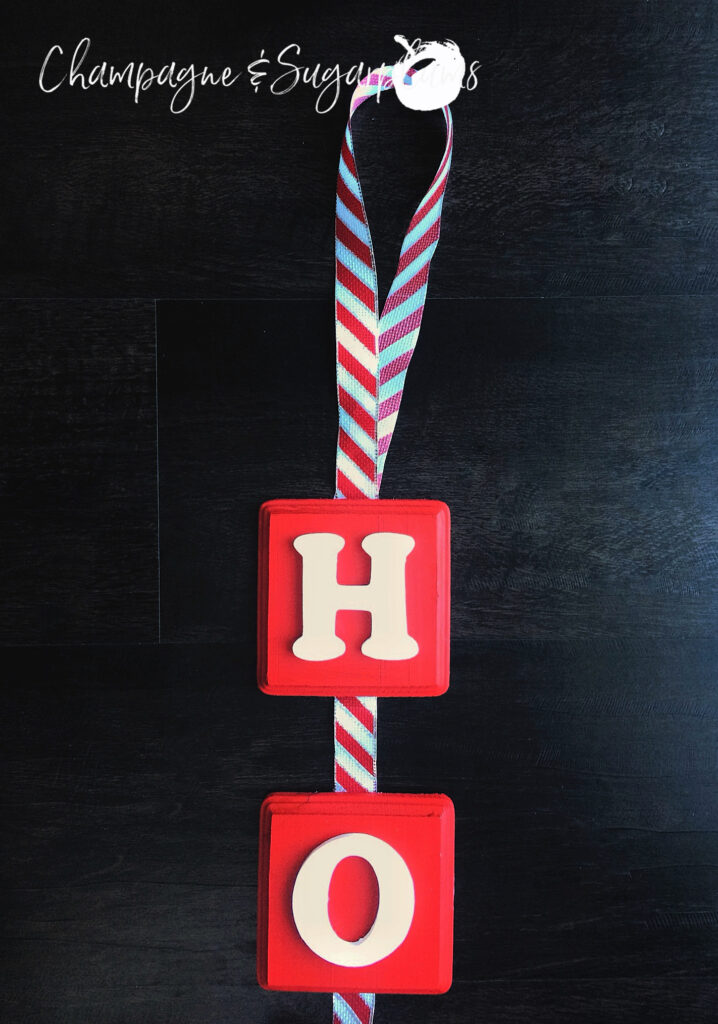 Finally, cut the ribbon from the spool at a length of 12" from the top square. Fold the ribbon back on itself and then glue the cut end to the back of the top square to create a loop to hang the banner with.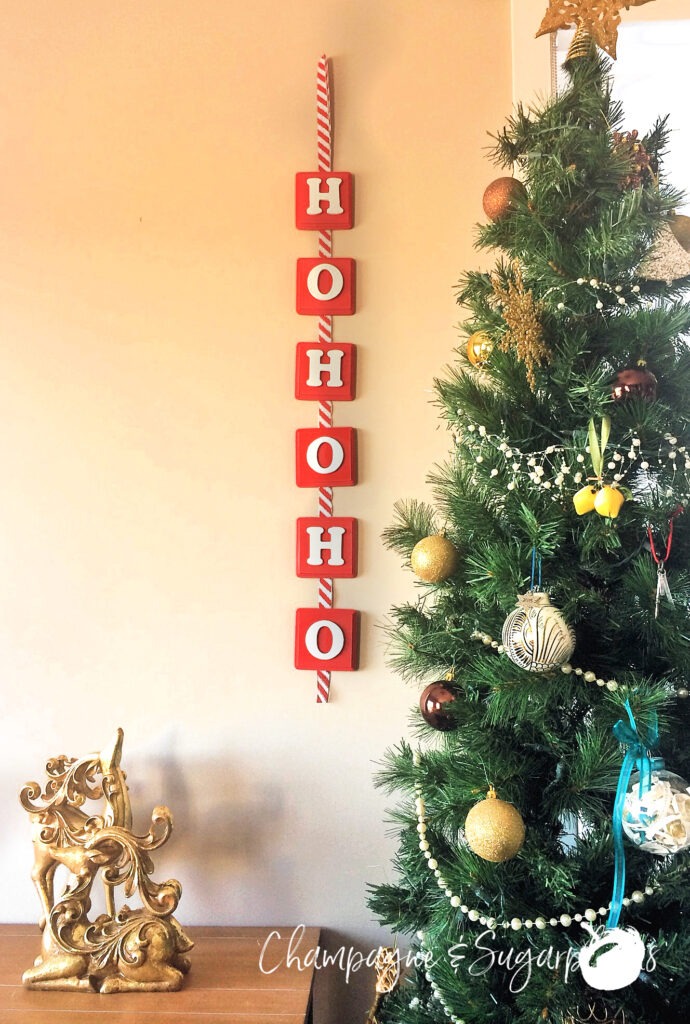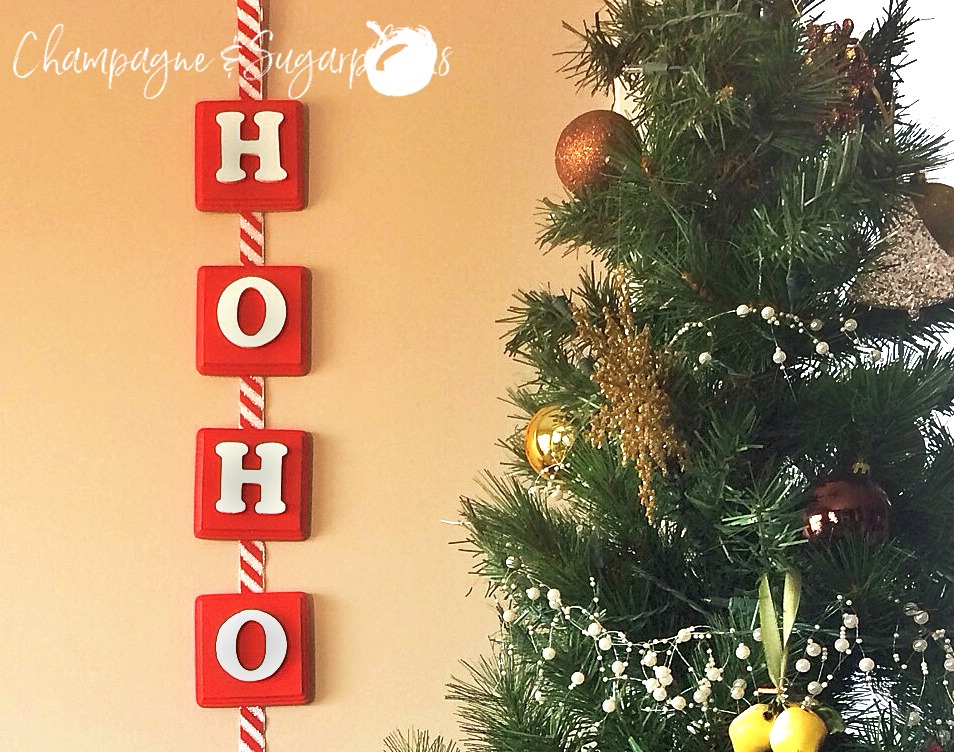 We hope you had fun making our fun Christmas banner. Don't forget to share your creations with us in the comments, happy crafting!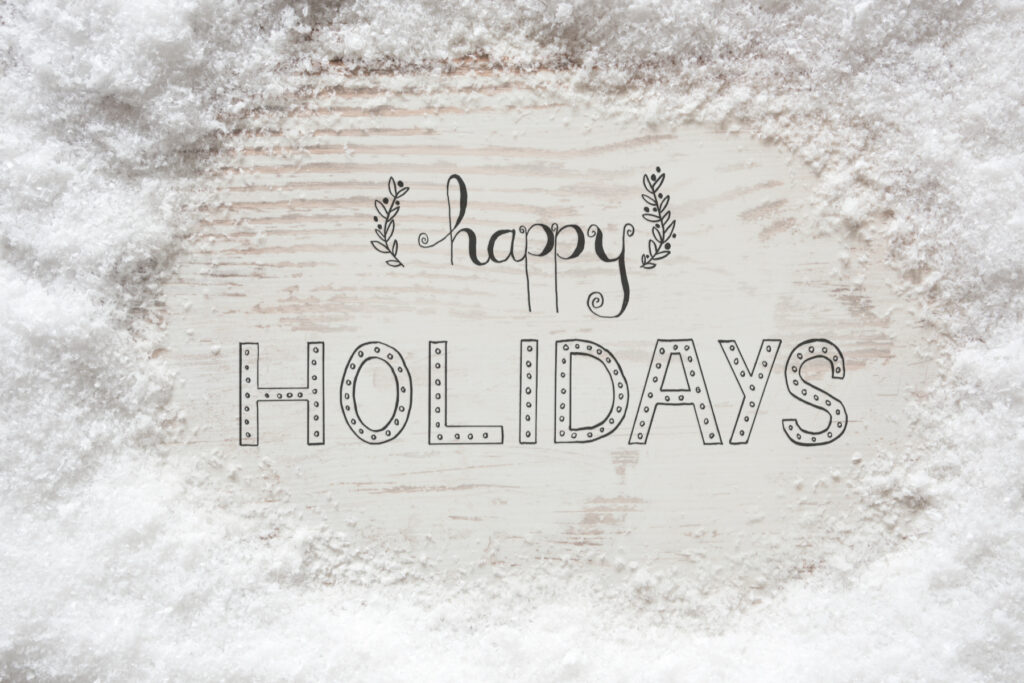 Try some more holiday DIY decorations with our Ice Globes and then our Retro Photo Transfer decorations.