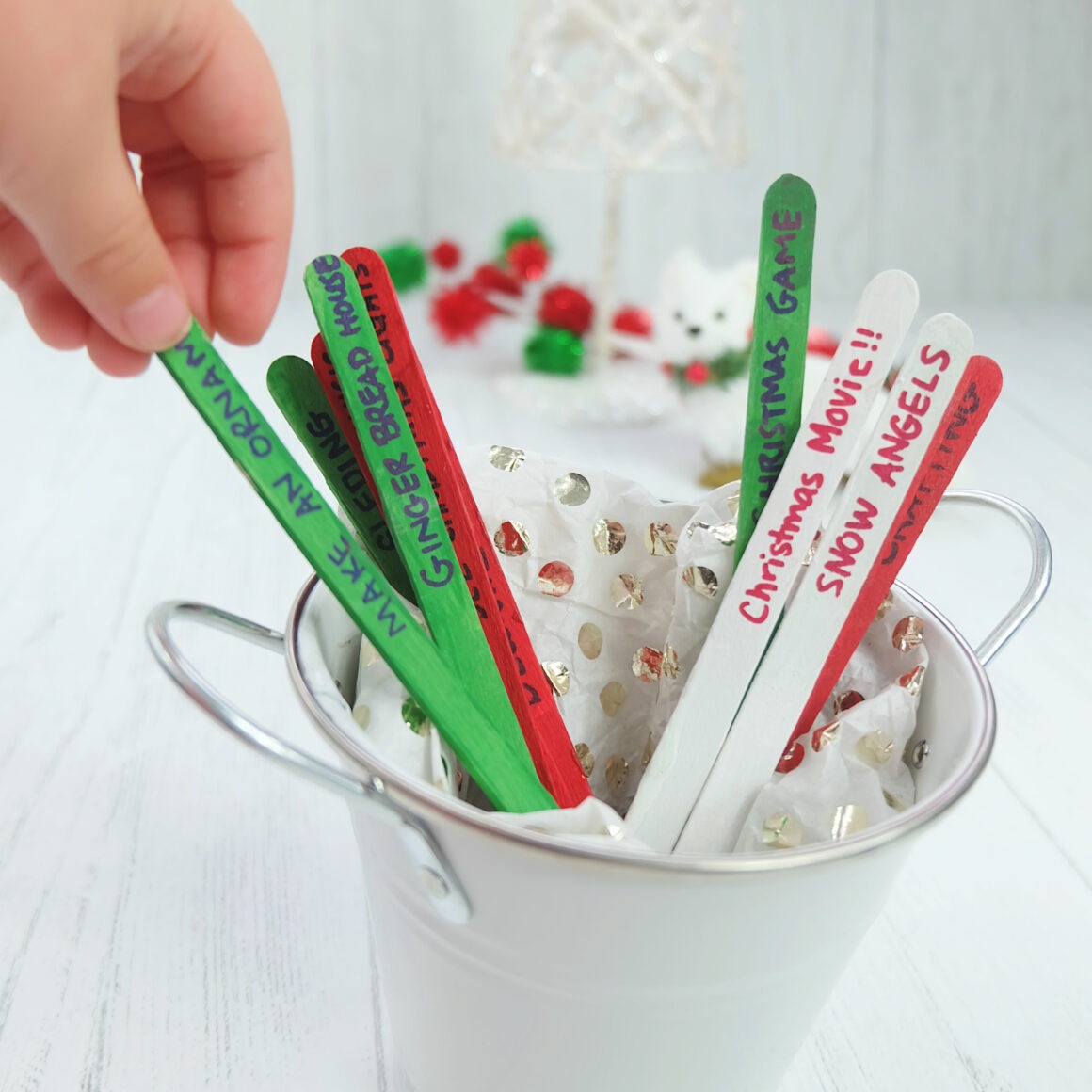 Christmas Popsicle Stick Bucket List Craft
Christmas holidays are always so busy with shopping for family and friends, attending dinners, parties and school plays. And of course decorating, crafting, baking and wrapping! It can be hard to remember to fit in all the fun traditions and activities that make the holiday season so much fun. That's why this Christmas Popsicle Stick Bucket List is a perfect Christmas craft.
This blog post may contain affiliate links. What does that mean? We may get a small commission if you make a purchase using our links, which helps us to keep posting new holiday content every week.
It's super easy to make this Christmas bucketlist and all the materials are found at the dollar store, making this an inexpensive Christmas craft too. All you need to do is paint some popsicle sticks then write the experiences you wish to have this Christmas! Place them in a tin bucket, which can also be found at the dollar store, fill with some tissue paper or Christmas wrapping paper and your set.
Once the finished popsicle sticks are in the bucket, draw a different popsicle stick activity when you're looking for a break from the busyness of Christmas and need a Christmasy tradition!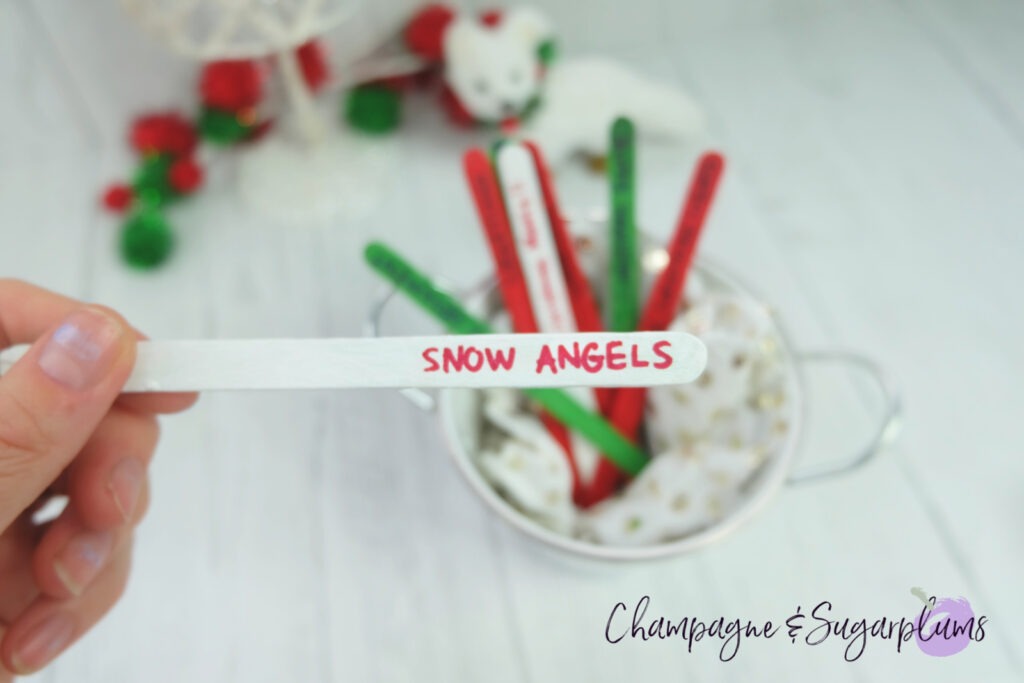 What you'll need to make a Christmas Popsicle Stick Bucketlist
Popsicle Sticks
Paint
Paint brushes
Fine point permanent marker or paint pen
Tin bucket
Tissue paper or wrapping paper as filling if needed
How to Make a Christmas Popsicle Stick Bucket List
Firstly, paint some popsicle sticks with acrylic paint, then set them aside to dry completely.
Once dry, using the permanent marker or paint pens (fine point) write an experience or tradition on the end of the popsicle sticks. One experience per popsicle stick.
Finally, place them in a decorated tin bucket. If the bucket is big, fill the bottom with tissue paper or even some Christmas wrapping paper, just enough so the popsicle sticks pop out of the top!
Lastly, enjoy a Christmas experience or tradition once a day, once a week or any day you want to feel a little extra Christmas cheer!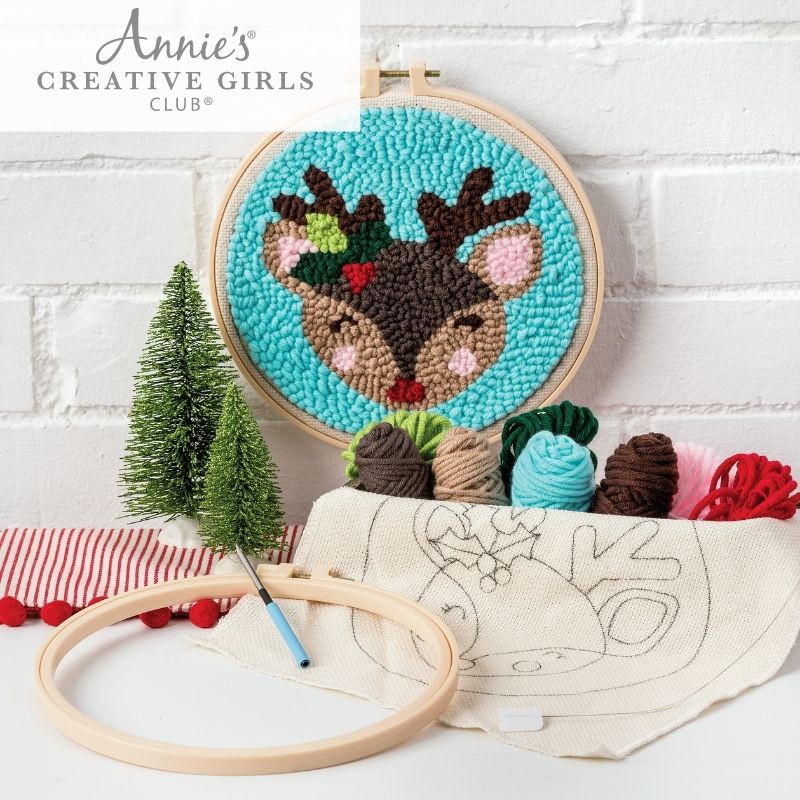 Christmas Tradition and Experience Ideas
Need some popsicle stick bucket list ideas? We've got some to share!
Have some hot chocolate
Watch a Christmas movie
Make snow angels
Make a Christmas ornament
Check out the neighbourhood lights
Christmas baking
Christmas tree "I spy" ornaments
Make a gingerbread house
Listen to Christmas music/carols
Decorate sugar cookies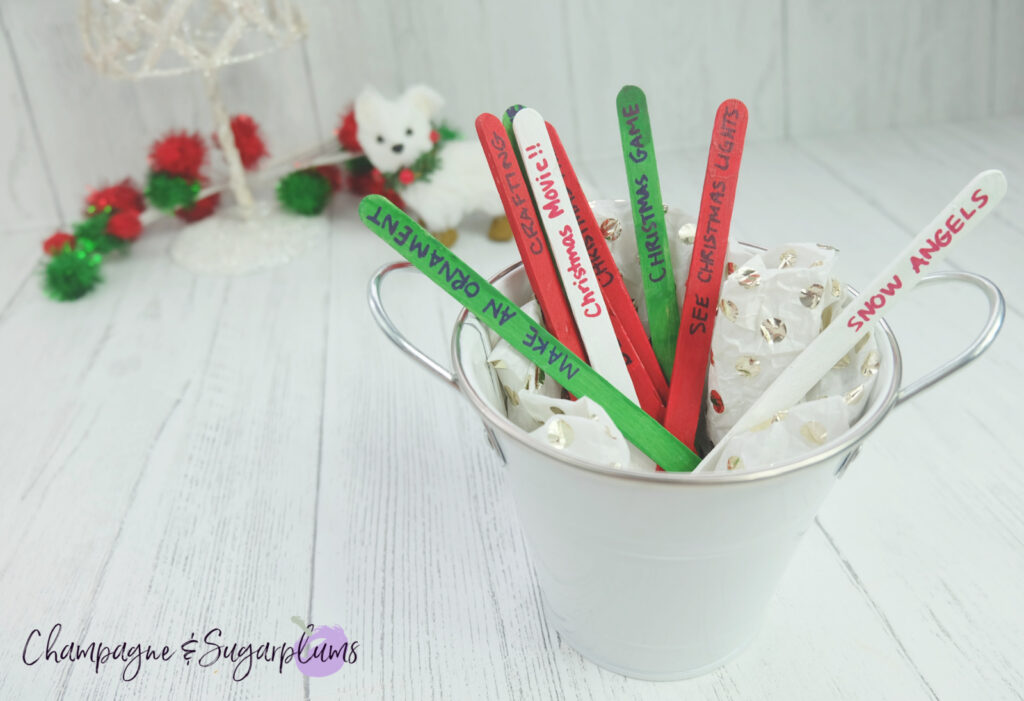 We hope you loved this Christmas Popsicle Stick Bucket List as much as we do. Looking for more Christmas fun? Certainly check out our fun Ice Globes, Christmas Lights in the Snow a fun science project for kids or these cute Pipe Cleaner Christmas Trees by Two Kids and a Coupon.