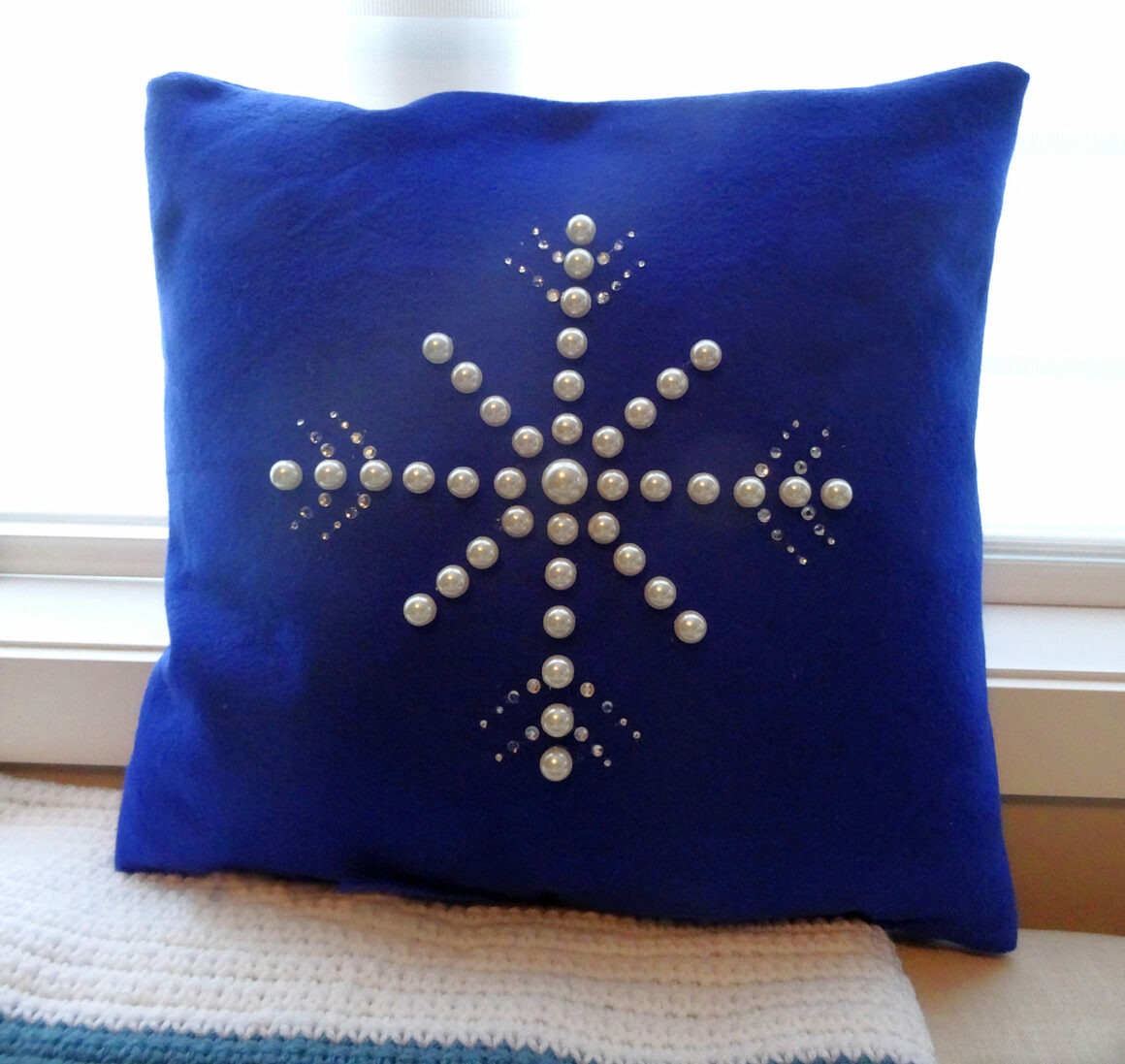 PRETTY PEARL SNOWFLAKE PILLOW COVER
We love decorating with holiday pillows. They provide an easy way to add colour and a festive feel to any room. A clever idea is to make a pillow cover instead of a stuffed pillow, which means it can slip it over an existing couch throw for the season and then remove it after. It also makes for easier storage throughout the rest of the year and needs less supplies to make it. And our snowflake pillow cover is a perfect project to tackle while watching your favourite Christmas movie, as sewing the pearls onto the cover will take time, but it's a simple task.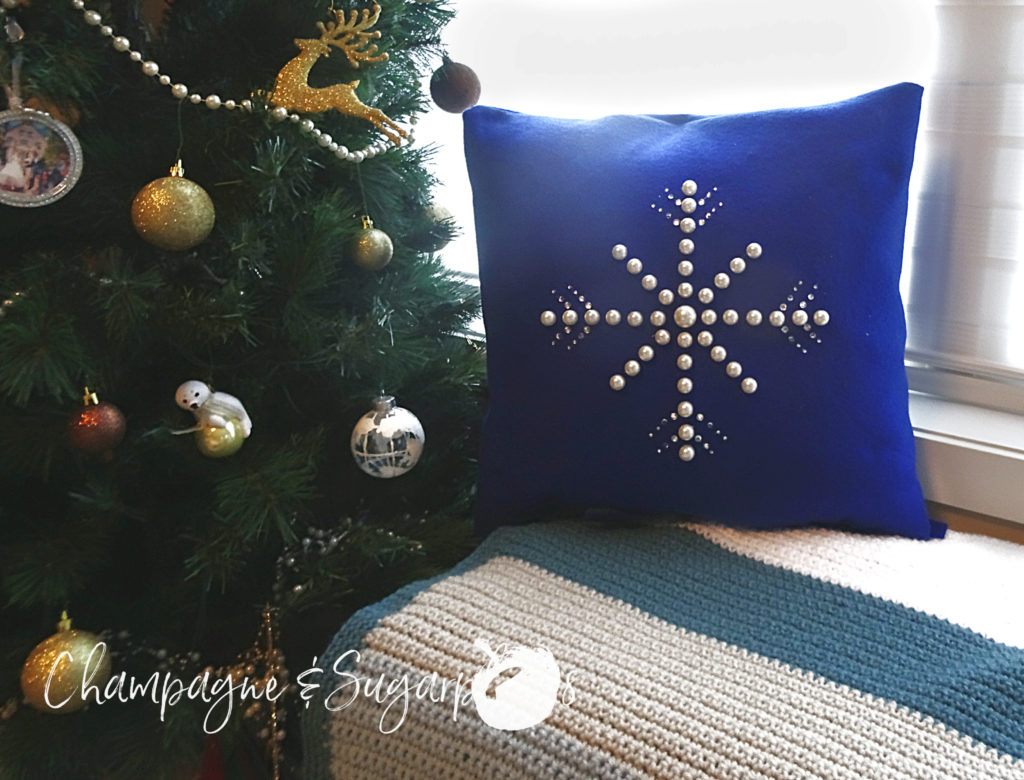 What You'll Need:
Felt (a large enough square to cover your throw pillows)
Decorative pearls
Small gems
Needle and thread
Bead glue
Sewing machine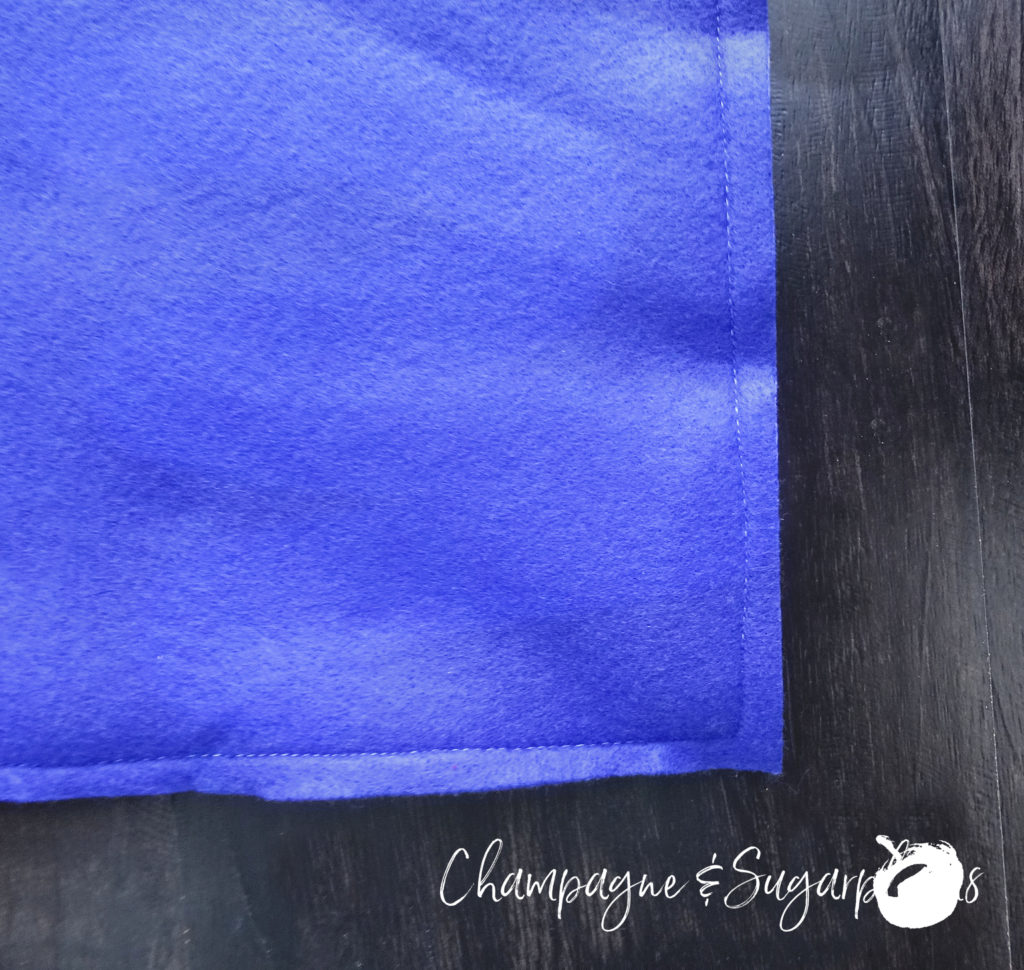 Cut the felt into two squares large enough to cover (with some extra space) your pillow and then sew three sides together.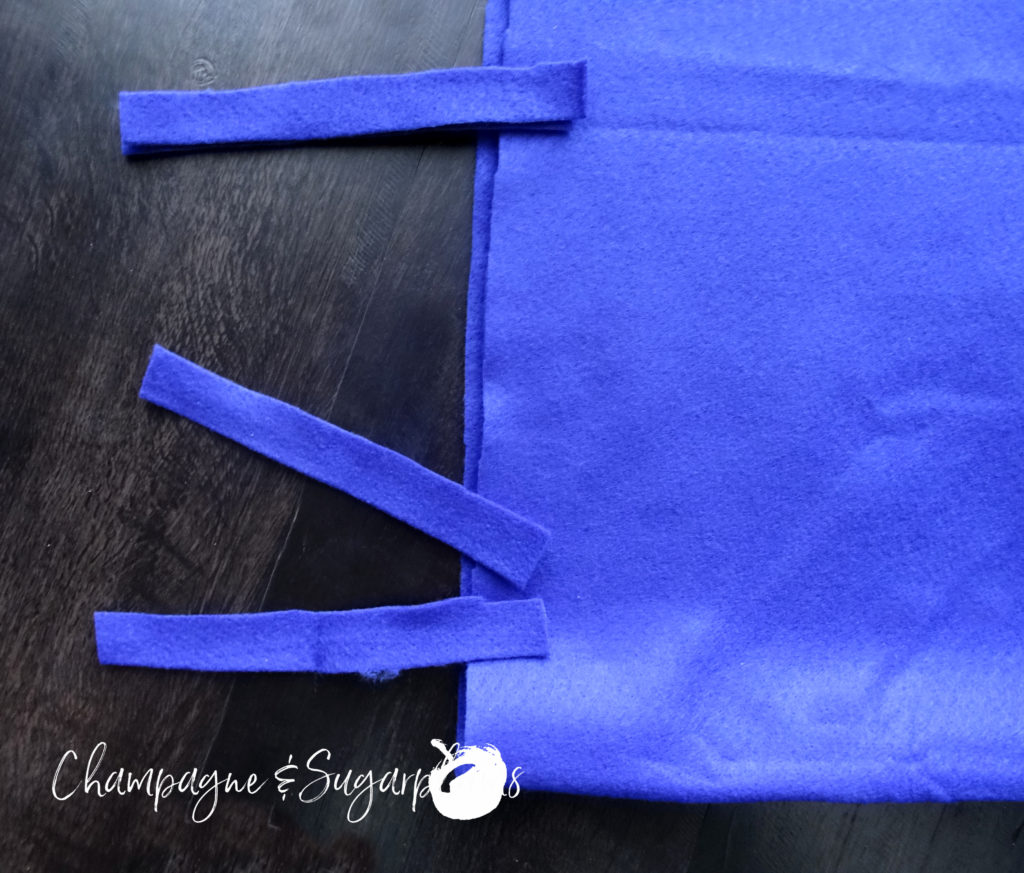 Cut six stripes of felt and then stitch them in pairs to the open edges, these will be closures for the finished pillow.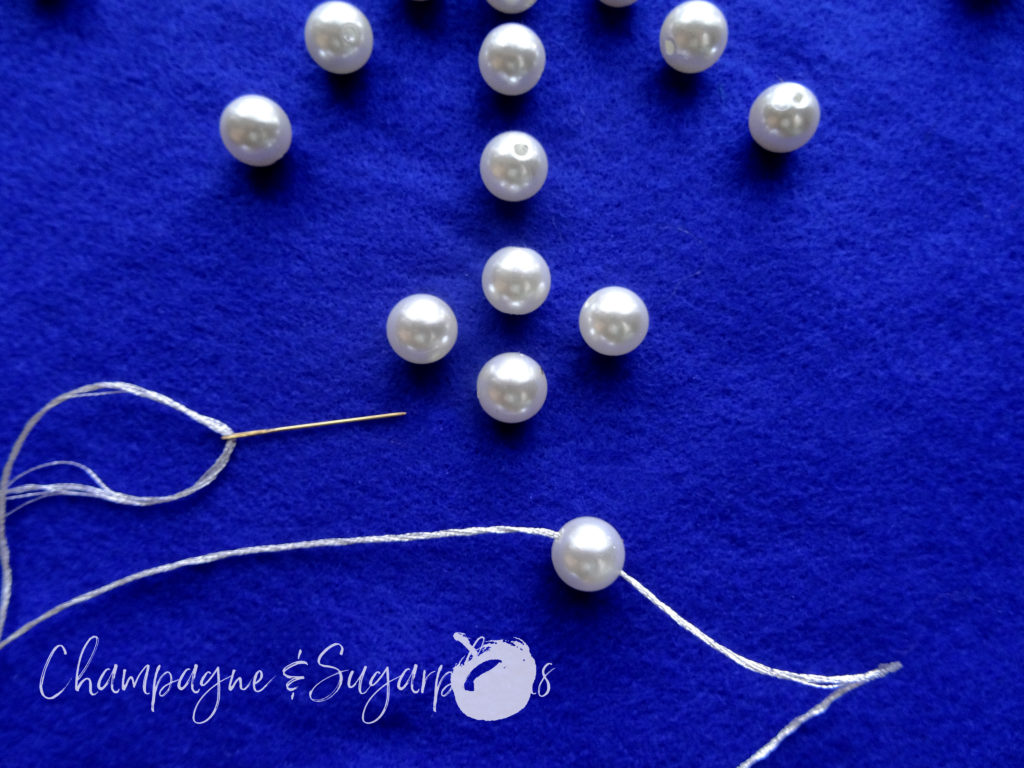 Arrange the pearls into a design that you like and then stitch each of the pearl beads into place.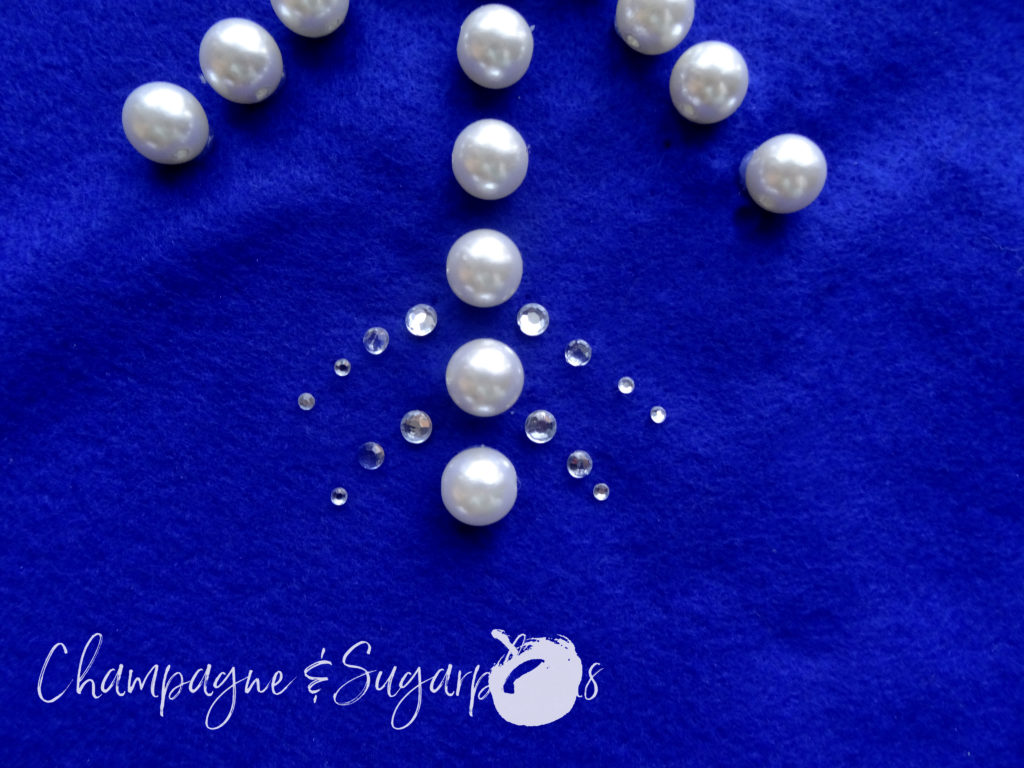 Use bead glue to attach the gems in a decorative pattern. Let the glue dry and then slip your new Christmas cover over an existing throw pillow.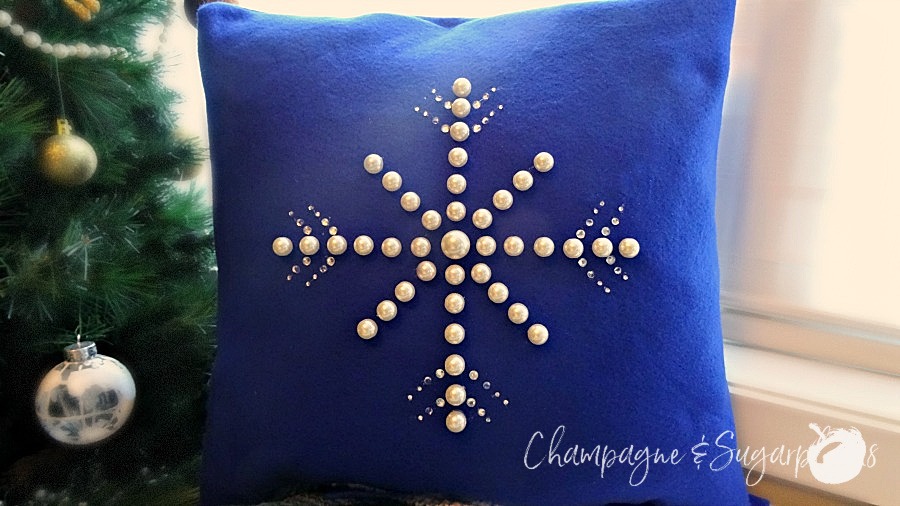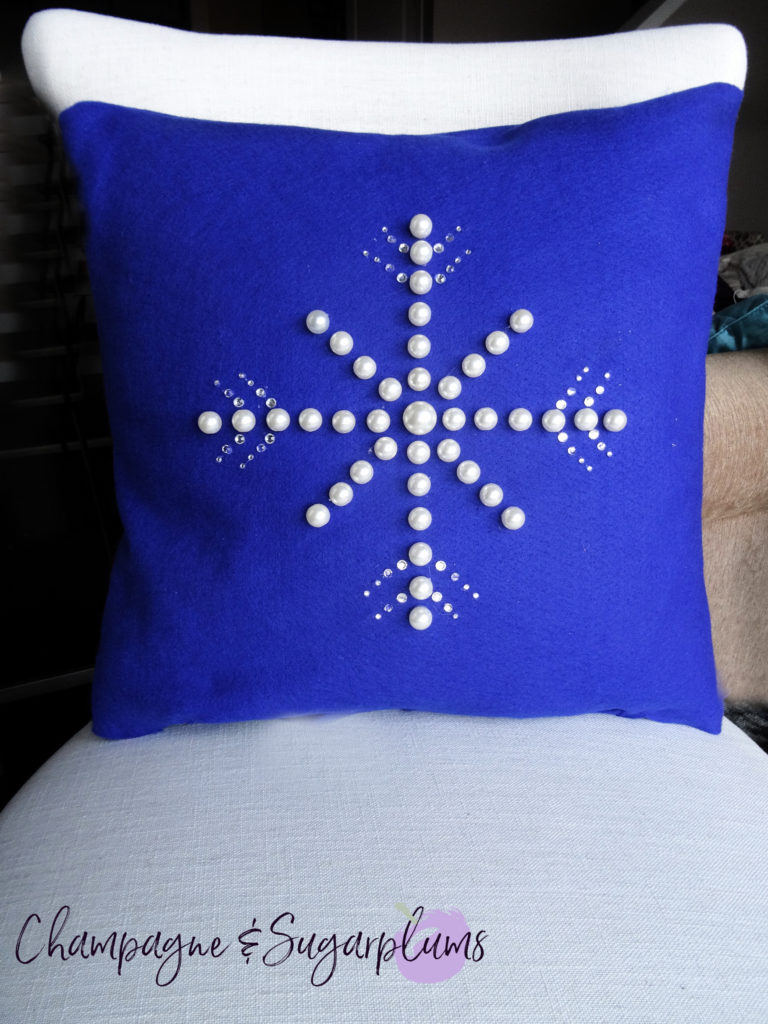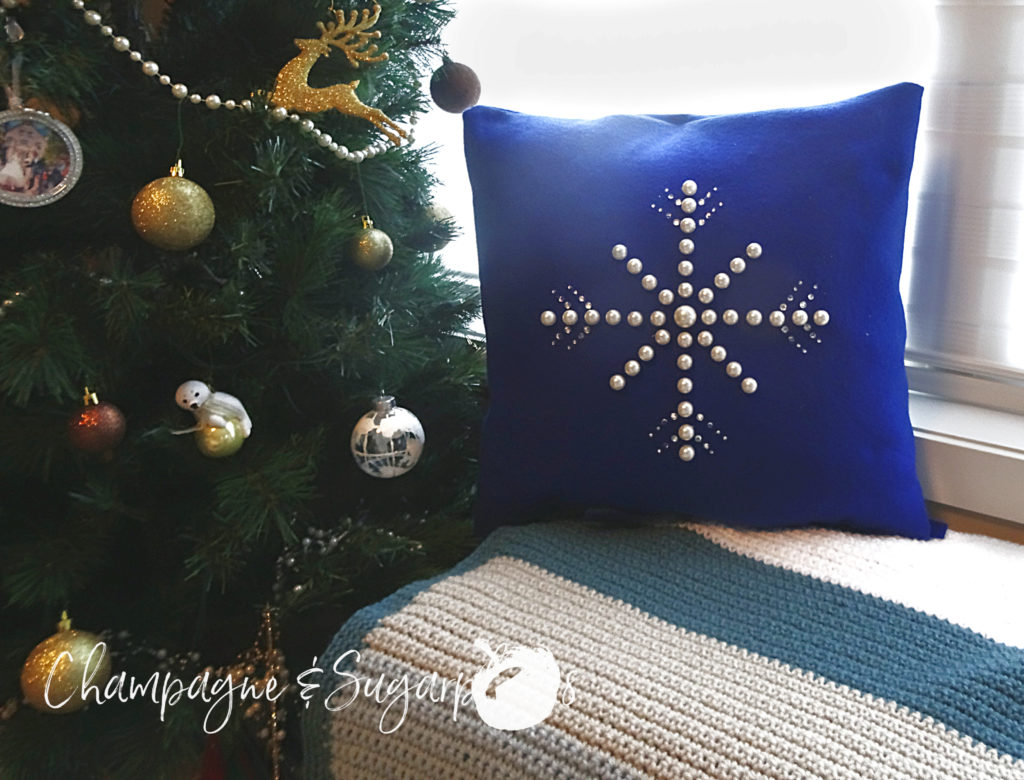 We hope you love this pretty snowflake pillow cover, please share your version with us in the comments and happy crafting!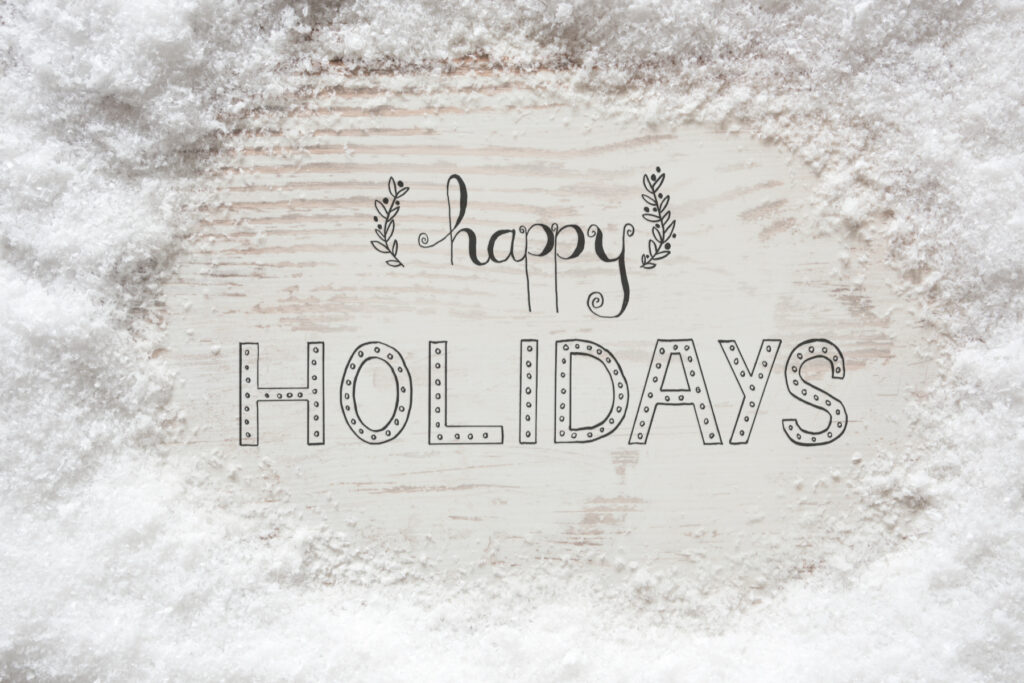 Craving some more Christmas DIY? Check out how to make your own DIY wrapping paper or our personalized wedding invitation ornament.
Disclosure: Some of the links in this post are affiliate links. There may be a small commission made by our recommendations, and/or link to products or services mentioned on this website. Your purchase will help us continue to bring you amazing content, step-by-steps, and product reviews.