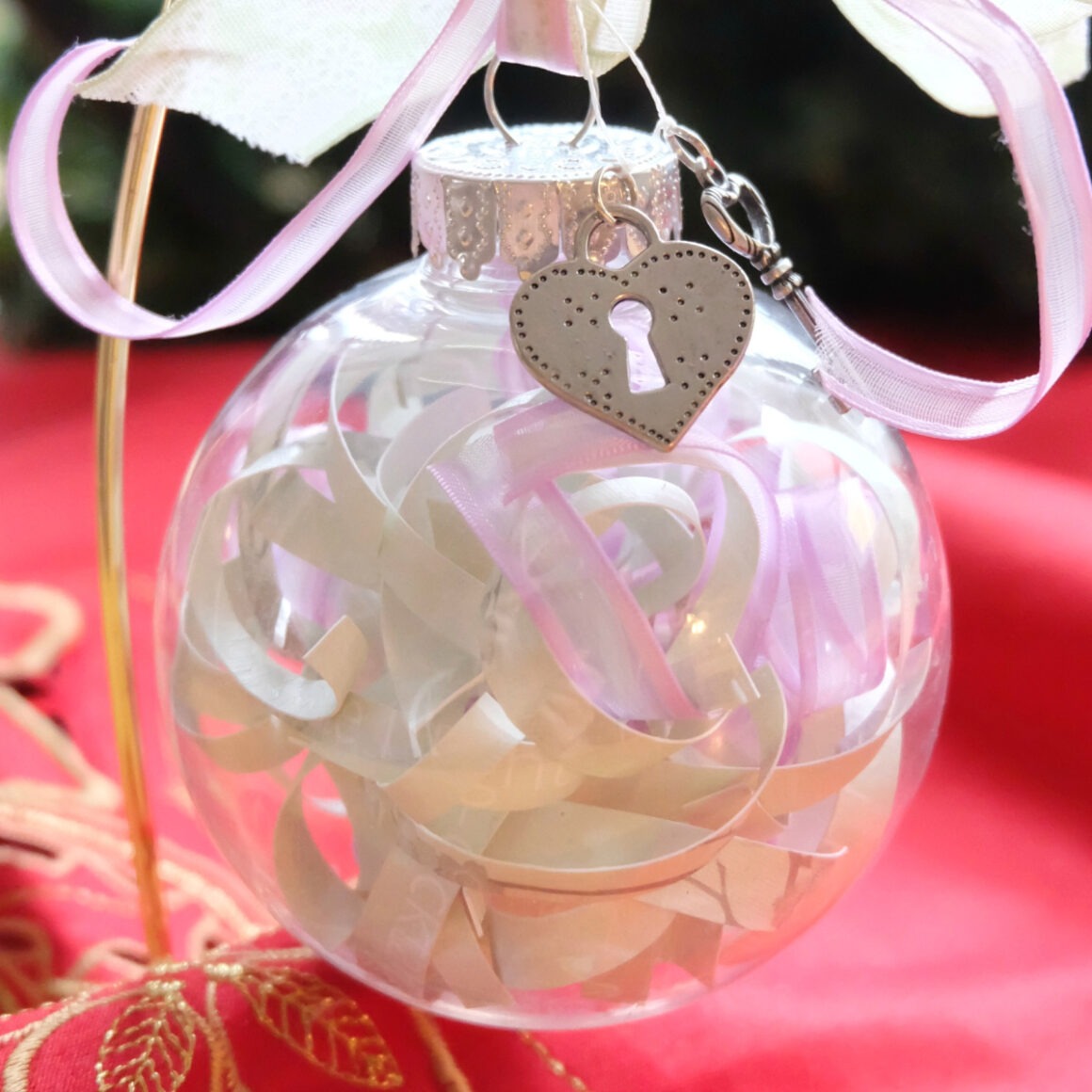 Unique DIY Wedding Invitation Christmas Ornament
We love holidays and we love weddings and it's the best when these two events occur together! Today we are brining you a beautiful wedding invitation Christmas ornament. Make one using your own invite or create one for a friend, they make amazing, thoughtful gifts.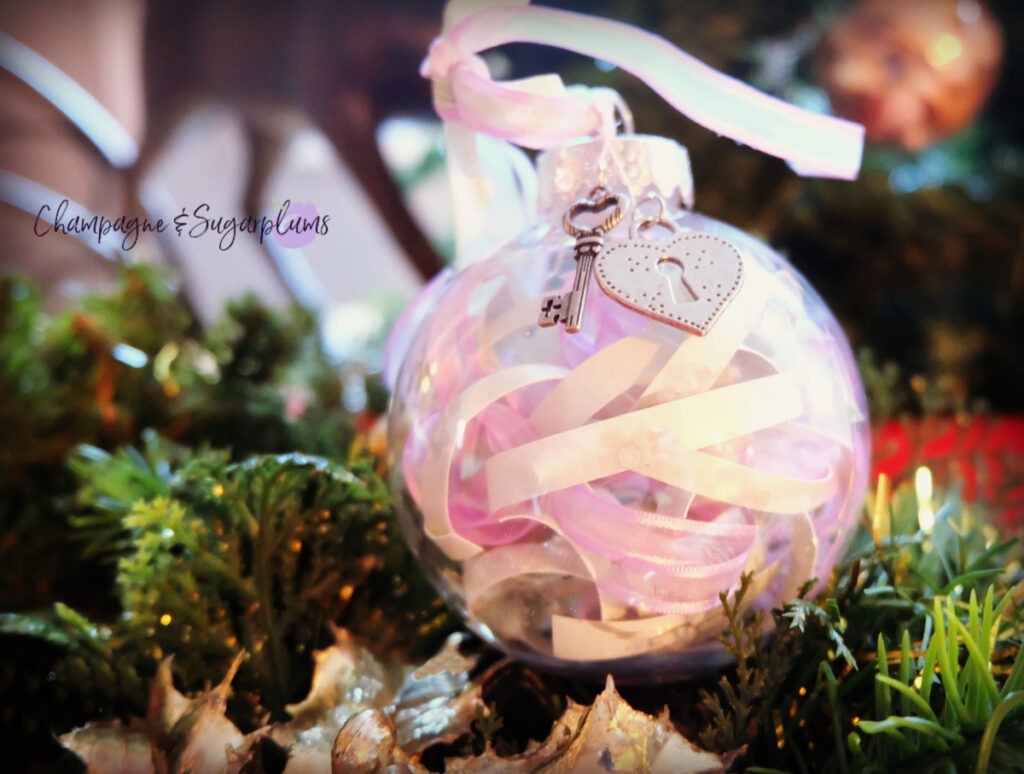 Next time you are invited to a wedding, keep the invitation to create one of these unique DIY Christmas ornaments. Give it as gift for example, they make perfect Christmas gifts, or save it and gift it to the happy couple on their first wedding anniversary. Above all, they will be delighted to see their invite displayed in a unique way. In addition, make one using your personal invite to celebrate the memories from you special day.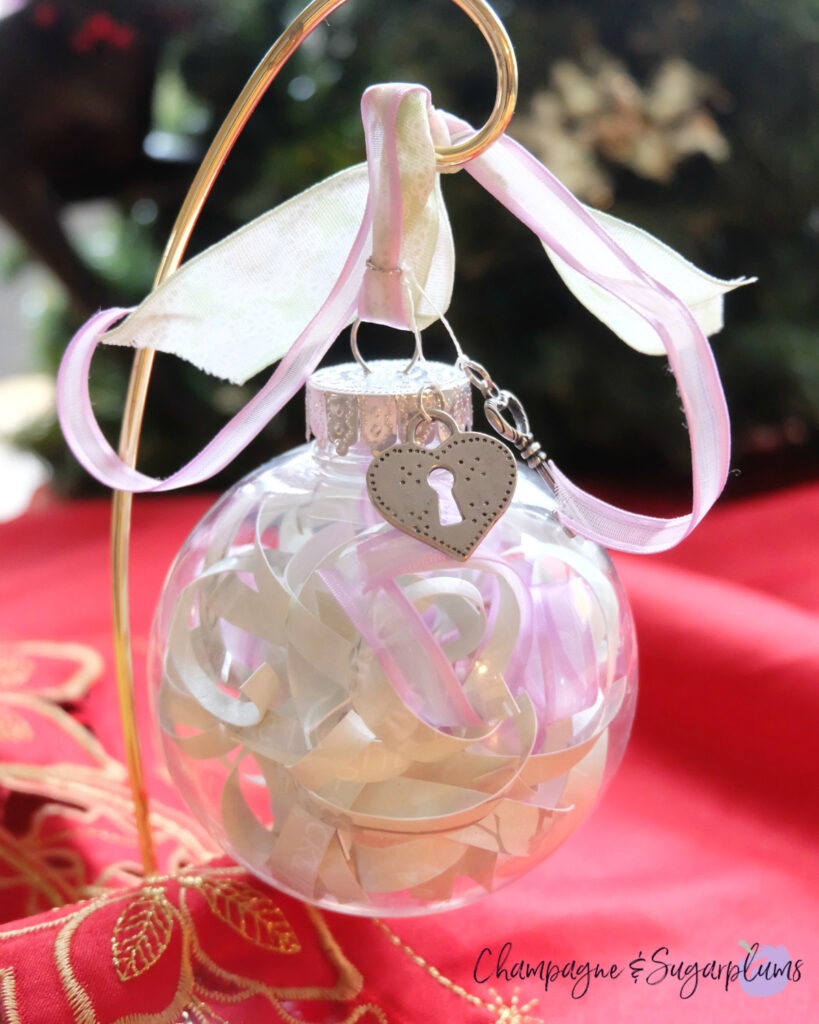 Unique DIY Wedding Invitation Christmas Ornament
What you'll need:
Glass/Plastic Ornament Ball
Wedding Invitation
Thin ribbon
Heart and key embellishment (optional)
Pencil
Scissors
Ruler
Crafting tip: use the same ribbon colour as the theme used at the wedding!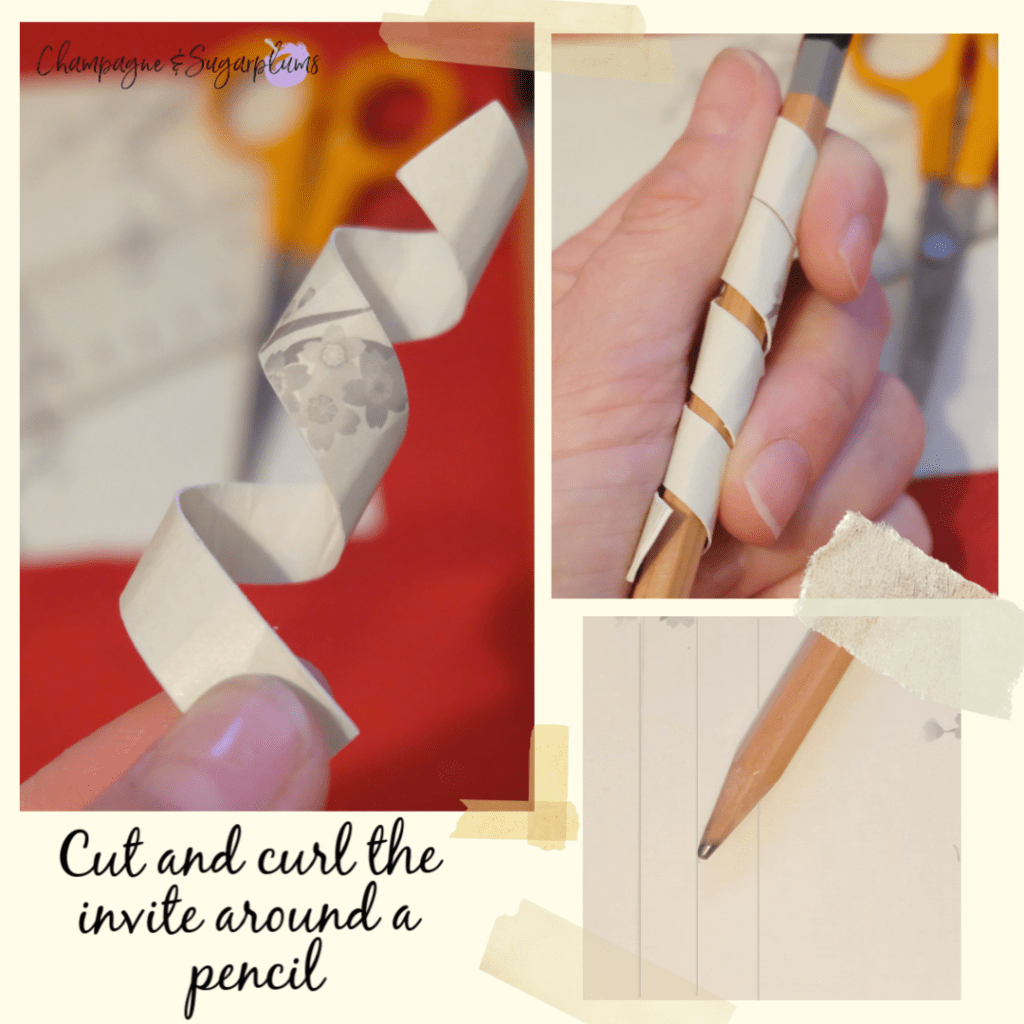 Firstly, using the ruler, measure and mark even lines, about half an inch wide. Use the pencil lightly to avoid making thick, heavy pencil lines. Cut along the marked lines to create strips of invite.
Secondly, wrap the strips of invitation around the pencil. Once the invite is completely wrapped around the pencil, wait a few seconds to allow the curl to take hold before letting go. Repeat this process with all the strips.
Cut three to four inch long pieces of ribbon and curl them with the scissors. If you cannot curl using the scissors (some will fray) use the pencil in a likewise way and wrap the ribbon around it.
Finally, remove the metal lid of the glass ball and add the curled strips of invite and ribbon. But, don't use too much ribbon, for every three pieces of invite add one piece of ribbon. You certainly don't want too much ribbon as it will mask the sight of the invite.
Replace the metal lid. Add a ribbon loop to the top and attach the heart and key charm (optional) and it's finished!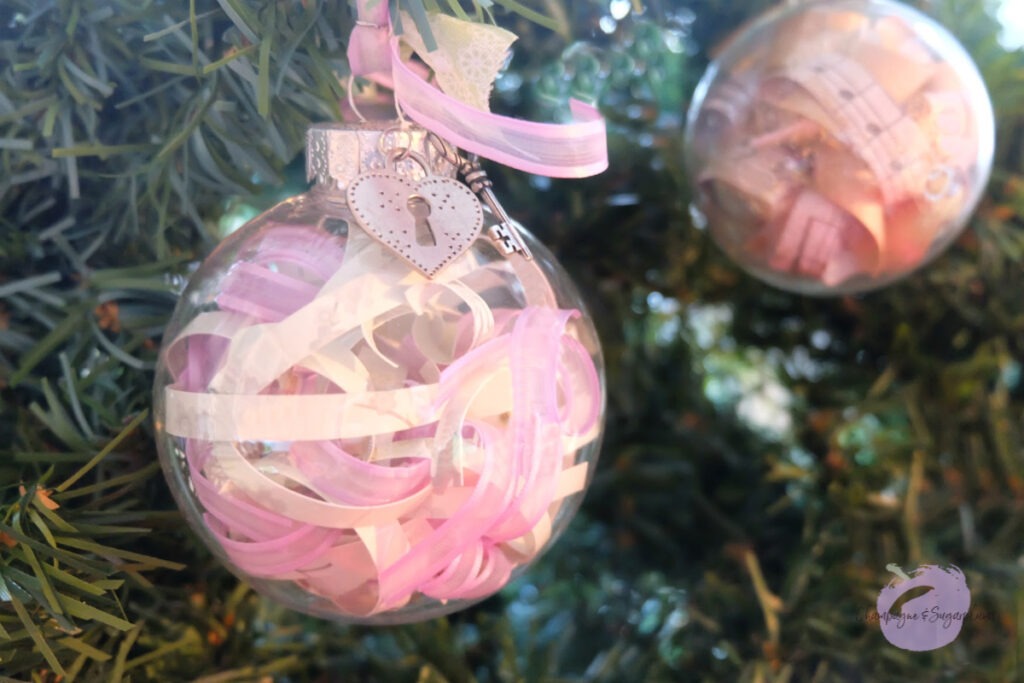 In short, if you loved this Unique DIY Wedding Invitation Christmas Ornament idea take a look at this awesome Retro Inspired Christmas Photo Transfer Decorations. Happy Crafting!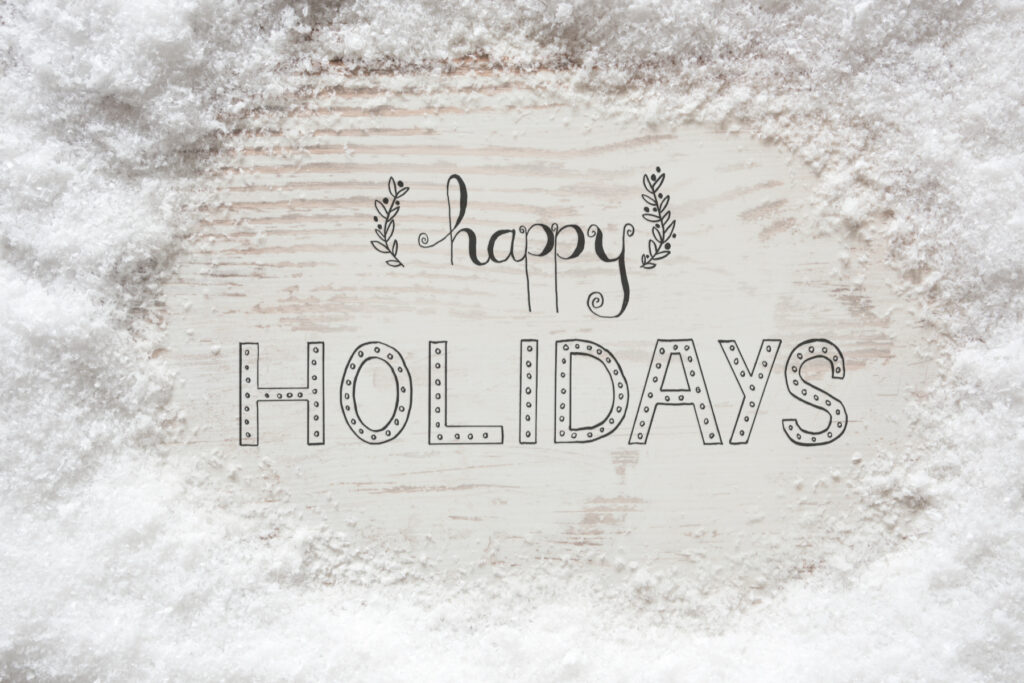 *Disclosure: Some of the links in this post are affiliate links. There may be a small commission made by our recommendations, and/or link to products mentioned or services on this website. Any potential purchase you make will help us continue to bring you amazing content, step-by-steps and product reviews.