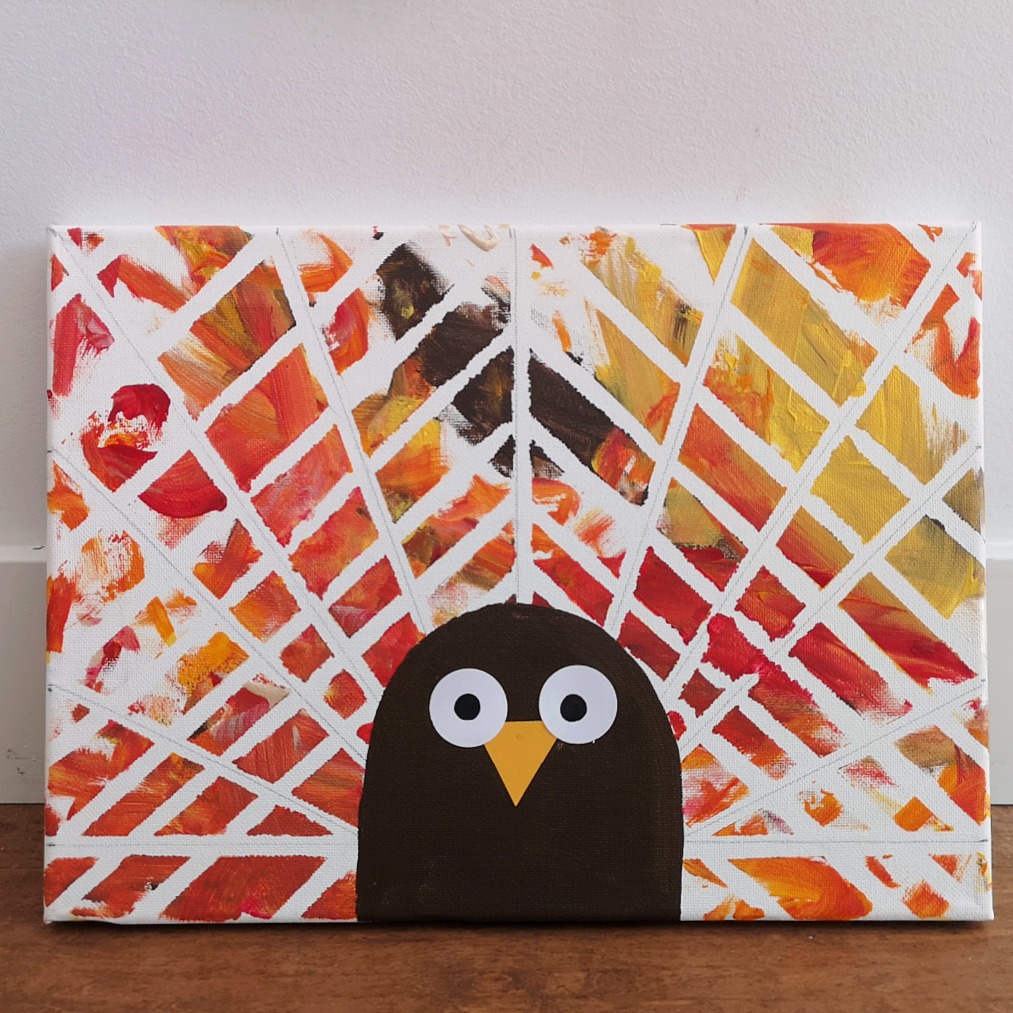 Toddler Turkey Art – Fun and Learning
It's turkey time! This super easy Toddler Turkey Art is a project that your little will love. Once you prepare the canvas for them, they can paint and create all by themselves. And you will have a beautiful keepsake to hang every Thanksgiving. Baby M, who helped us out, is 16M – and he loved it so much! He loved getting his hands messy and really loved using the small sponge brush. He is SO proud of the final result – it's hanging in Victoria's home and Baby M points at it everyday – he is so proud of himself and his art!
This blog post may contain affiliate links. What does that mean? We may get a small commission if you make a purchase using our links, which helps us to keep posting new holiday content every week.
What you'll need to make our Toddler Turkey Art:
A canvas – we used an 8 x 10
Painter's tape
Water based acrylic paints – we used red, yellow, orange, gold and brown
Paper in white and yellow
Sharpie
Sealer
Sponge brush or paint brush
Paper plate or reusable paint palette
Ruler
Pencil
Craft knife
Begin by lightly drawing out a semi-circle in the center of the canvas – this will be the turkey's head. Next, use a ruler to mark radiating lines out from the center of the canvas to the outer edge.
Cover the turkey's head with painters tape, trimming the curved edge with a sharp craft knife.
Cut the painters tape into thin stripes and then add the stripes to the canvas where the pencil lines were drawn.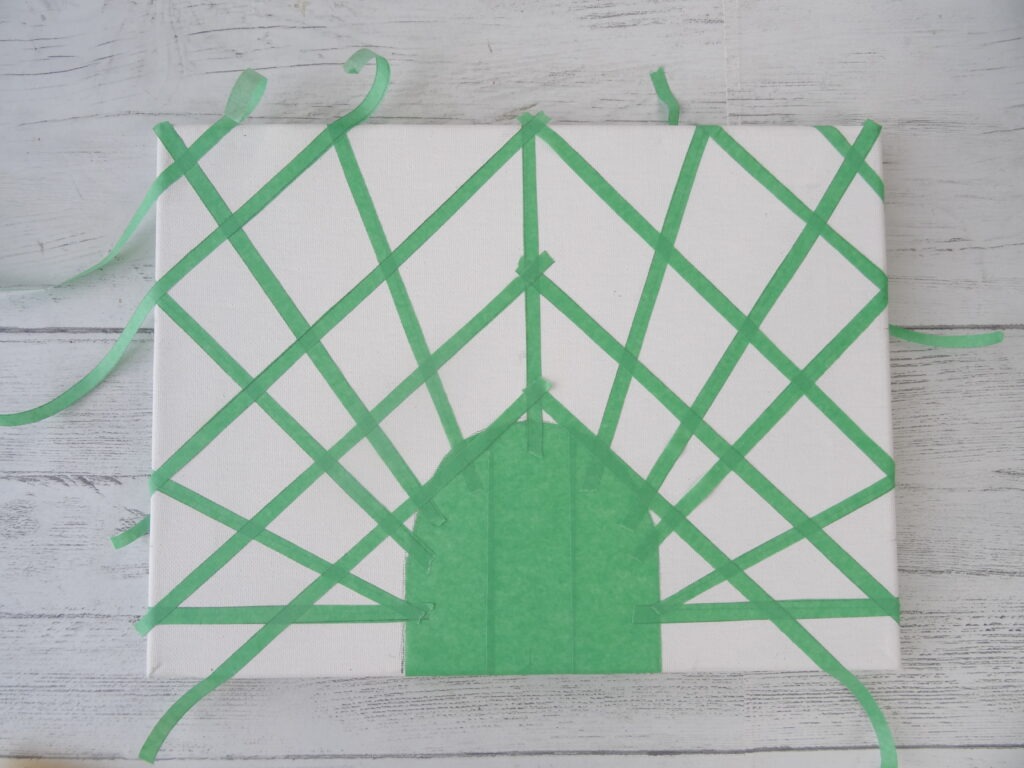 Add more thin stripes of painters tape opposite to the pencil lines – creating a grid like pattern. Uneven lines are perfectly okay!
Create and paint! Lay out paint on a plate and then let your little go wild.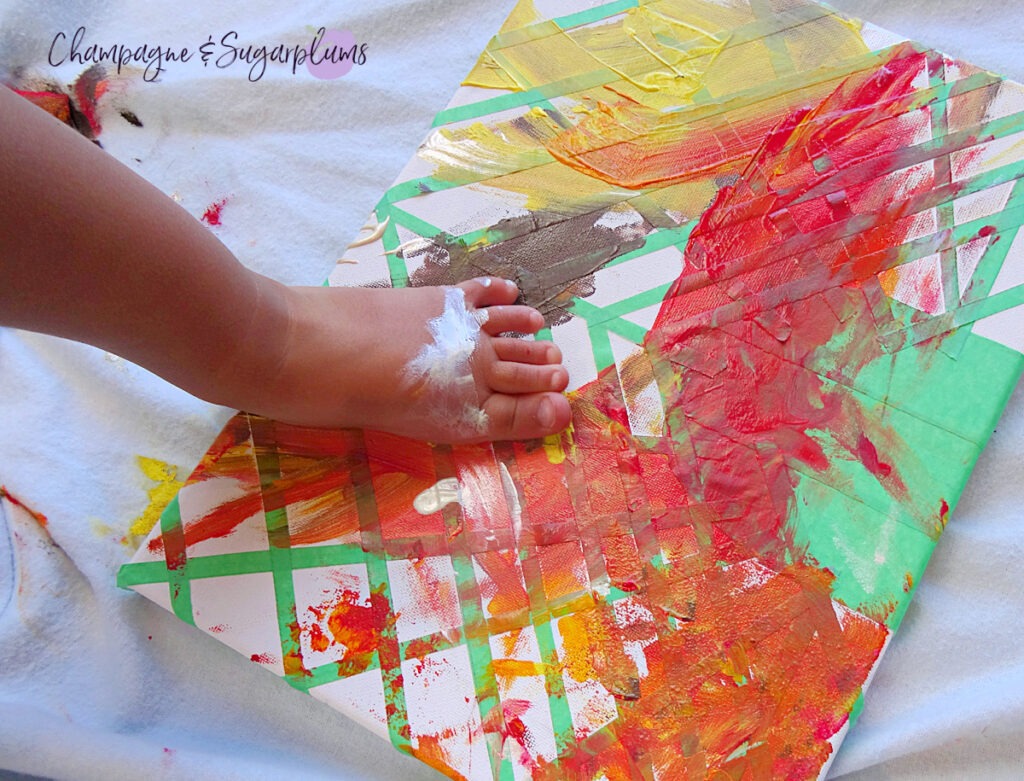 Baby M even got his feet involved!
Let the paint fully dry and then pull the tape off of the canvas.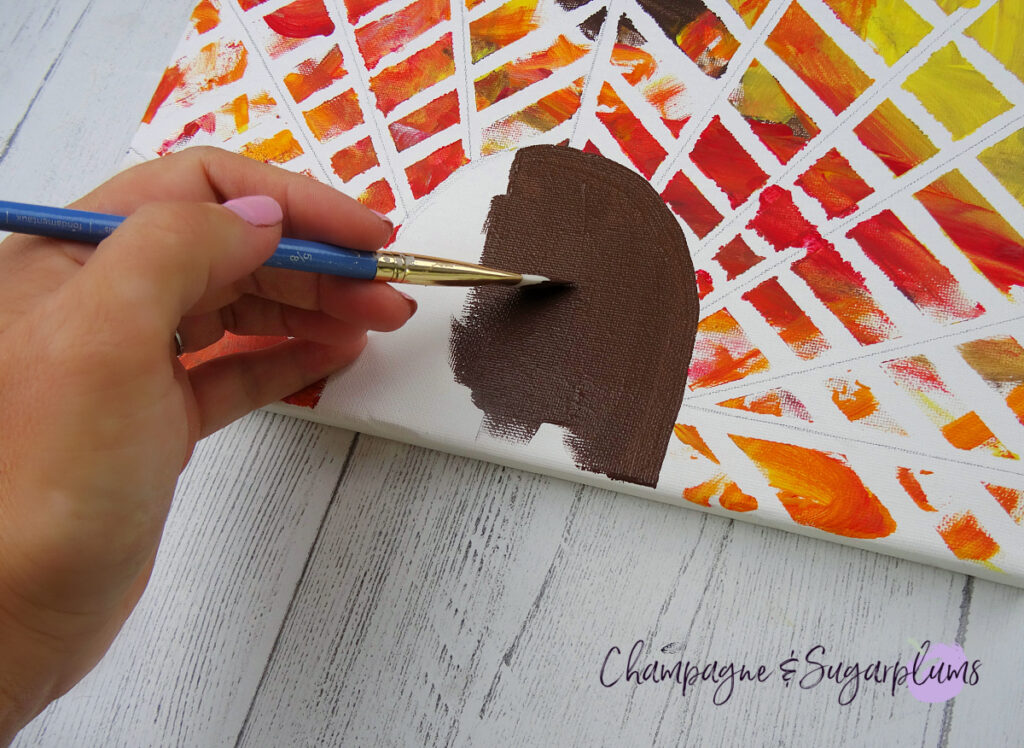 Use some brown paint to colour in the turkey's head.
Once this is dry, glue some eyes and a beak cut out from paper (add pupils with a sharpie) onto the turkey's head.
Cover the canvas with a sealer (like Mod Podge) and then your little masterpiece is done!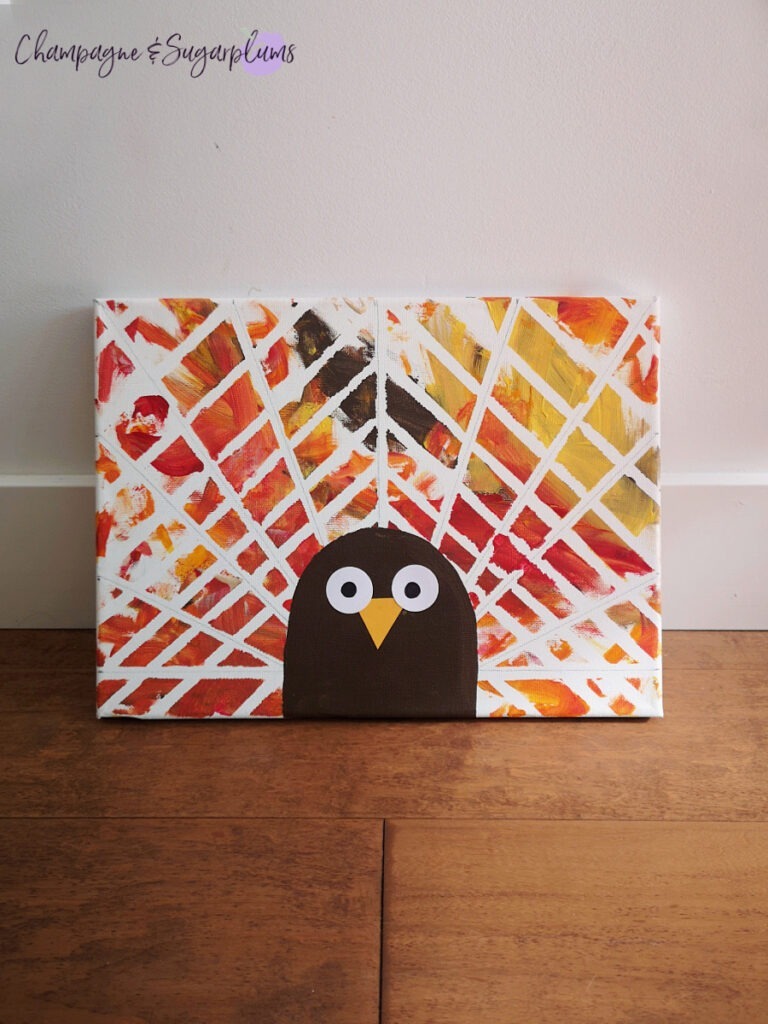 We hope you and your littles love our Toddler Turkey Art! For more Thanksgiving fun for kids – check out our Wood Turkey Craft , Thanksgiving Rock Painting Frame, and our Paper Bag Tree Craft. Please share you creations with us on Facebook, Instagram or in the comment section. Happy crafting!