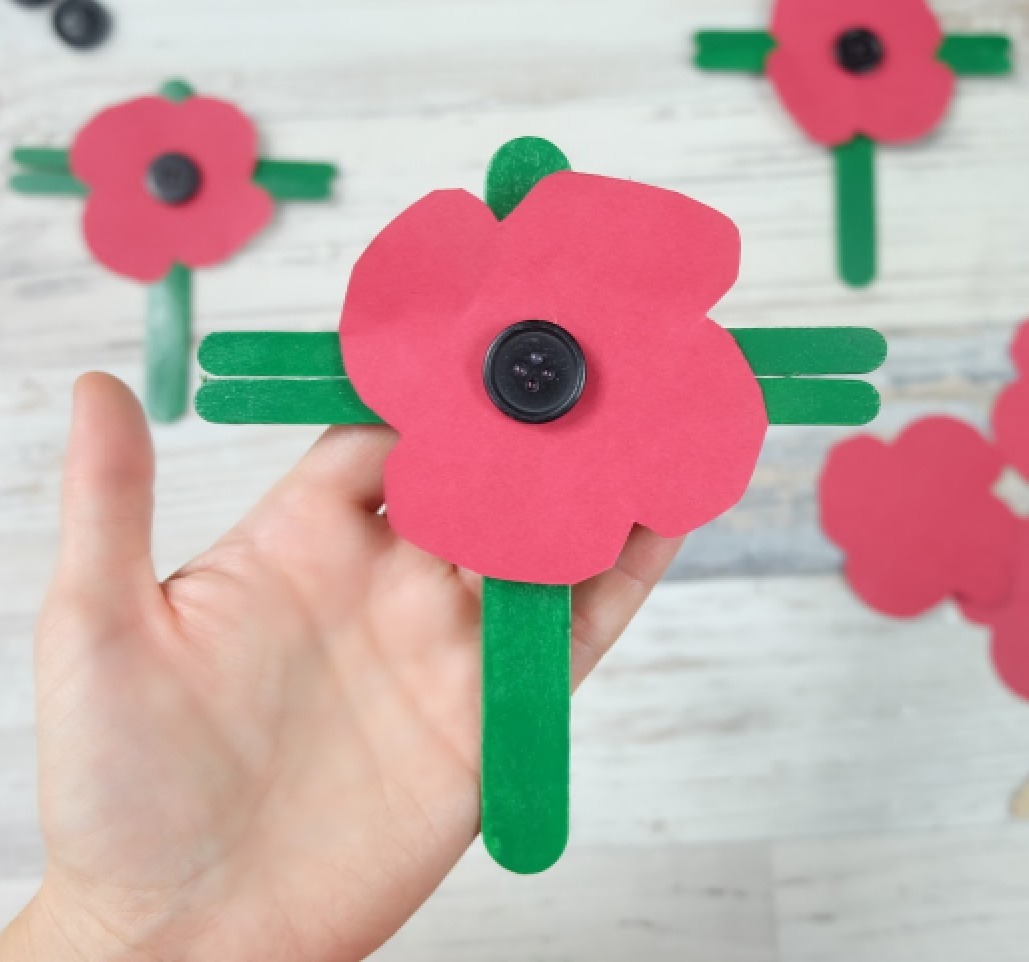 Popsicle Stick Poppy Kids Craft
This week we have an easy popsicle stick poppy kids craft for Remembrance Day, with a free poppy template. It's easy to create and will get the conversation flowing about why we observe this day to remember. All you need is some popsicle sticks, paint, construction paper and a button, a quick trip to the dollar store and you're set.
This blog post may contain affiliate links. What does that mean? We may get a small commission if you make a purchase using our links, which helps us to keep posting new holiday content every week.
Poppy crafts are great to make in November. Since Halloween has finished and Christmas isn't here yet, November kids crafts help to keep those little hands busy. Also, as we prepare to participate in Remembrance Day (Canada) and/or Veterans Day (US) poppy crafts are a great way to get conversations started.
This poppy kids craft is perfect for all age groups, with simple instructions and small material list it's great for students as well. It works well for preschoolers and toddlers as well as older children, who can cut and create their own poppy. We made this craft with kids aged three to seven and all of them enjoyed creating the poppy for November 11th.
How to Make a Popsicle Stick Poppy for November 11th
What you need to make a Popsicle Stick Poppy:
Large size popsicle sticks
Small size popsicle sticks
Green acrylic kid safe paint
Red construction paper
Black button
Hot glue gun with glue (or all purpose glue for older kids)
Paint brush
Scissors

This craft is very easy to make, these instructions are to make one Popsicle Stick Poppy, so be sure to multiply as needed. Firstly, paint one big popsicle stick and two small sticks green, set them aside to dry.
While the painted popsicle sticks are drying, cut out the poppy from the red construction paper. Use our free template found here.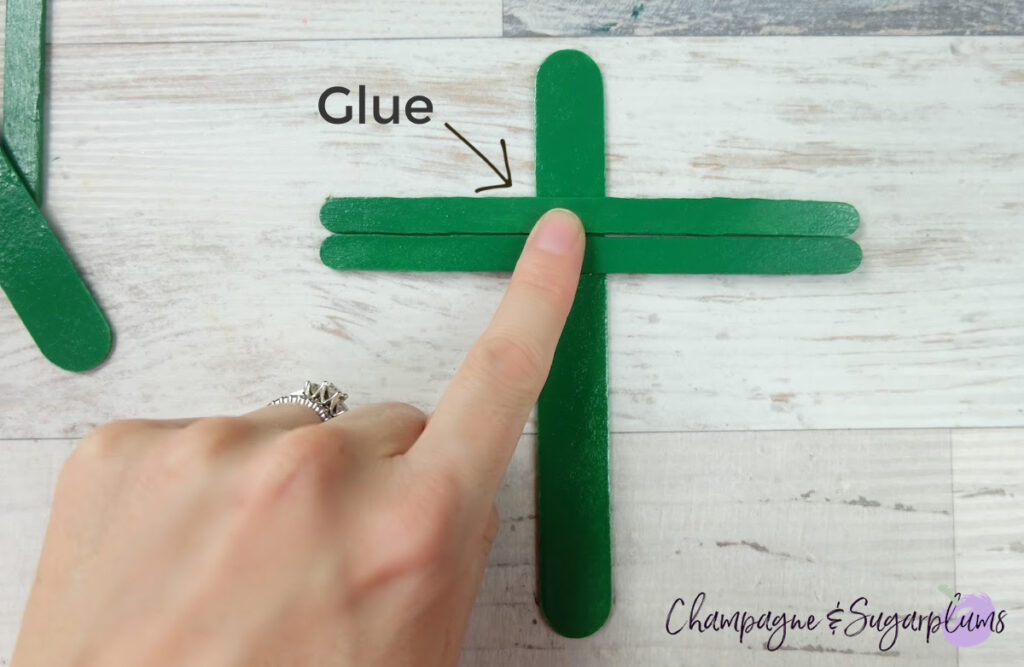 Once the popsicle sticks are dry, grab the hot glue gun if you're working with preschoolers (or use all purpose school glue if you're working with older kids) and glue the two small sticks onto the bigger one in the shape of a cross.
Next, glue the paper poppy onto the popsicle sticks.
Finally, glue the black button onto the middle of the cut out poppy.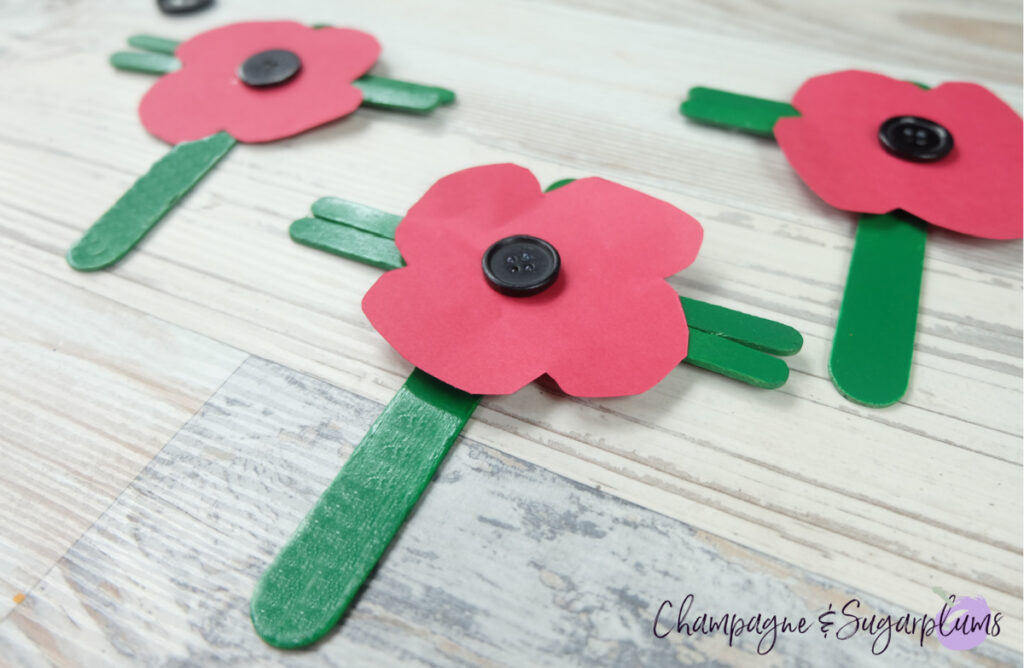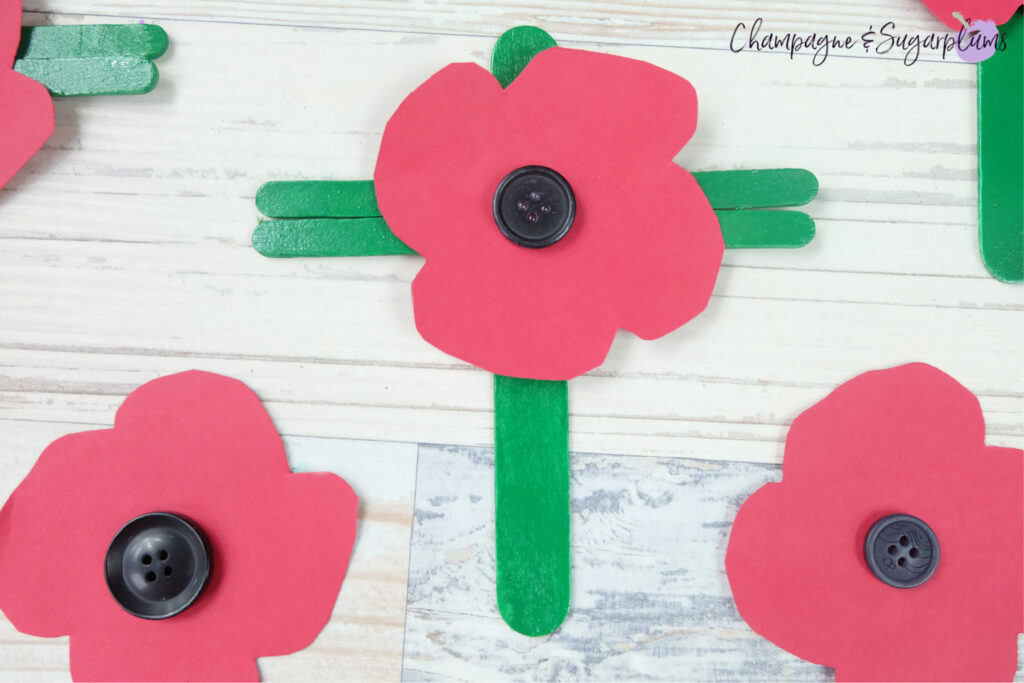 Lastly, be sure to check out this DIY Reusable Felt Poppy craft by And Then Home. Or our beautiful Paper Poppy Wall Art Craft. We hope you loved this Popsicle Stick Poppy Kids Craft. Happy Crafting!